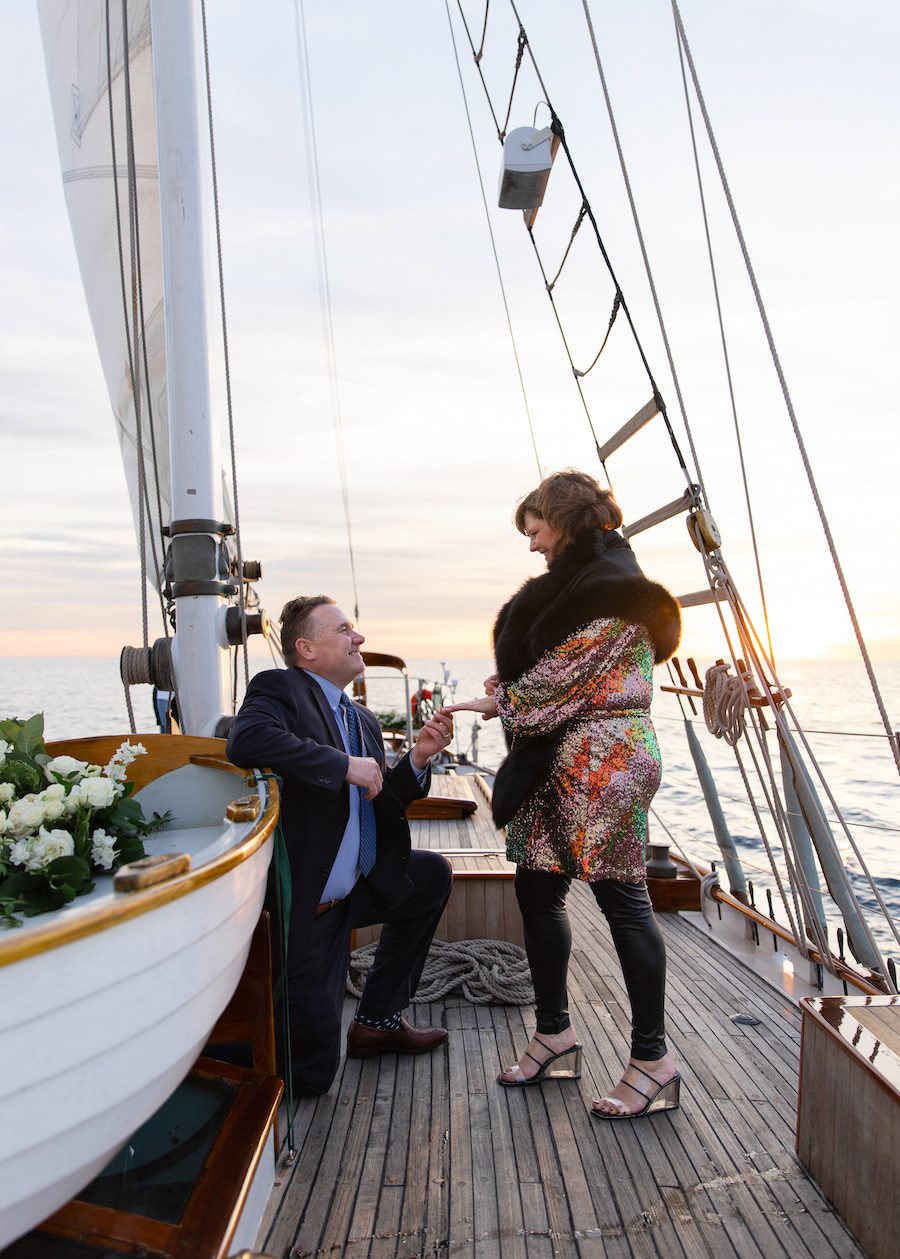 Are you looking for a dreamy, intimate, and fun way to re-propose? This stunning sunset sail re-proposal is sure to tick all your boxes! Cuddle up with your loved one and sail into the sunset as you promise forever again!
The Re-Proposal Details
Scott knew he wanted to honor their relationship by displaying something they loved to do together, in this case, it is fishing! This fishy inspired re-proposal, was not what you think! It was nothing short of elegant and cozy- the perfect setting to re-propose!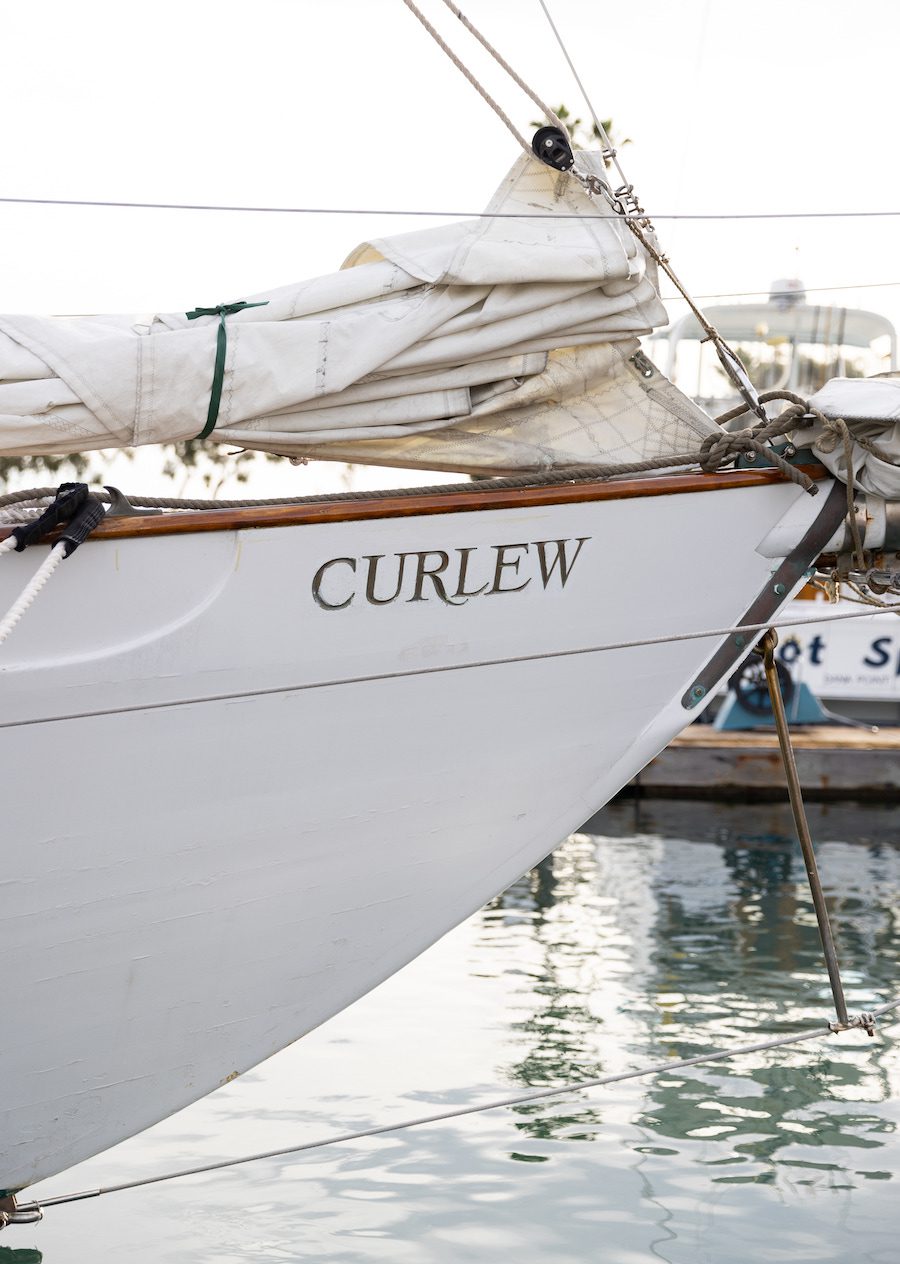 When they arrived to the privately chartered sailboat they were greeted by two small arrangements of flowers, a gold painted fish pole with a note reading "Out of all the fish in the sea, I am so happy you chose me", a custom sign that said "My Best Catch" with an arrow pointing, and a fish bowl of notes! These notes were wrapped up letter-in-a-bottle style, and included various reasons why Scott loves Myndee! Can fish cry, because we are tearing up!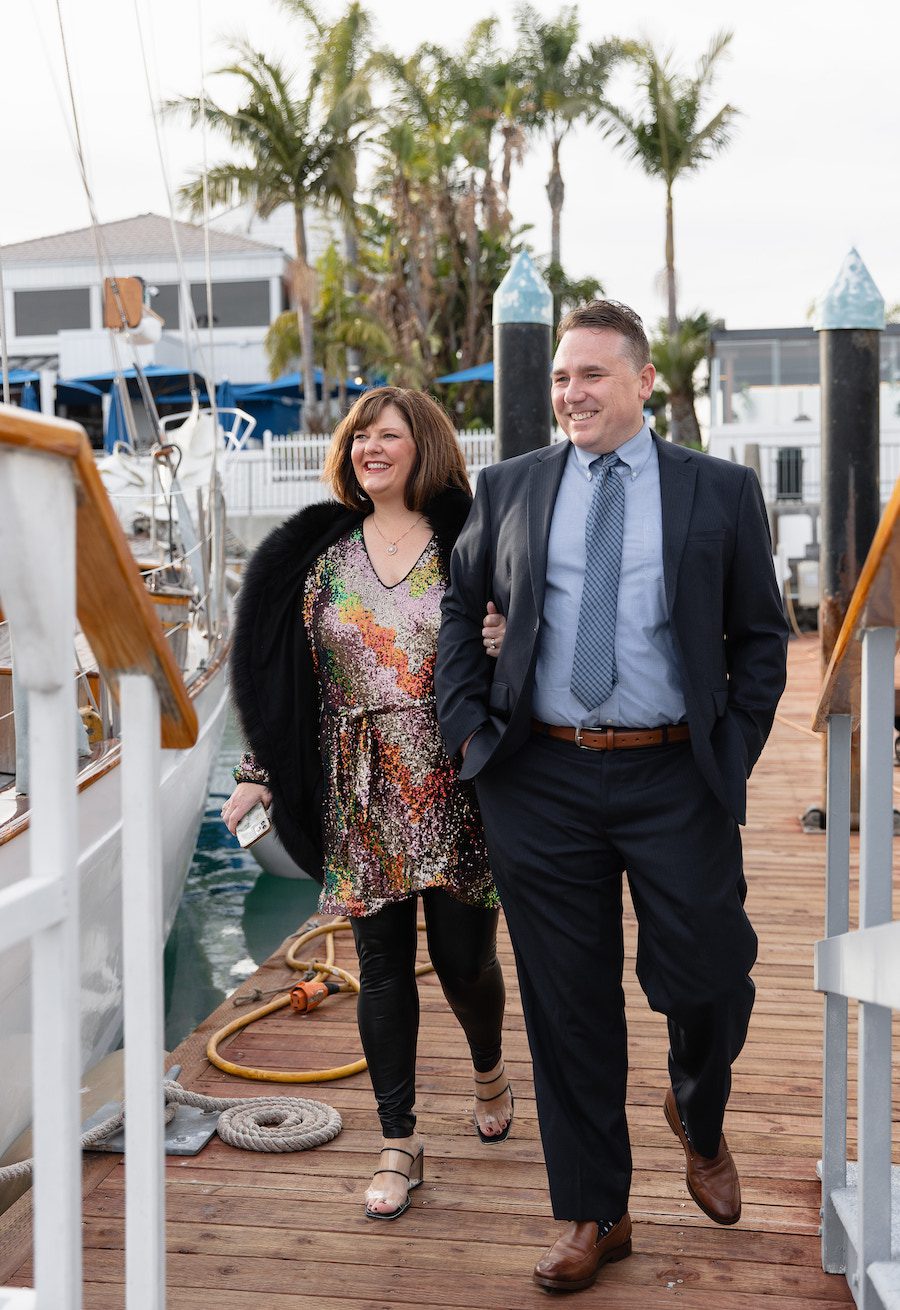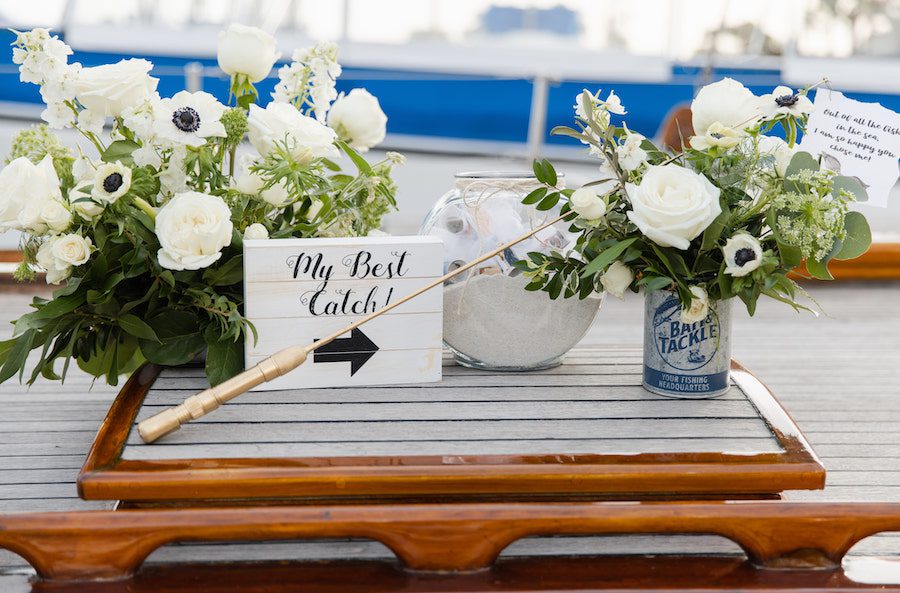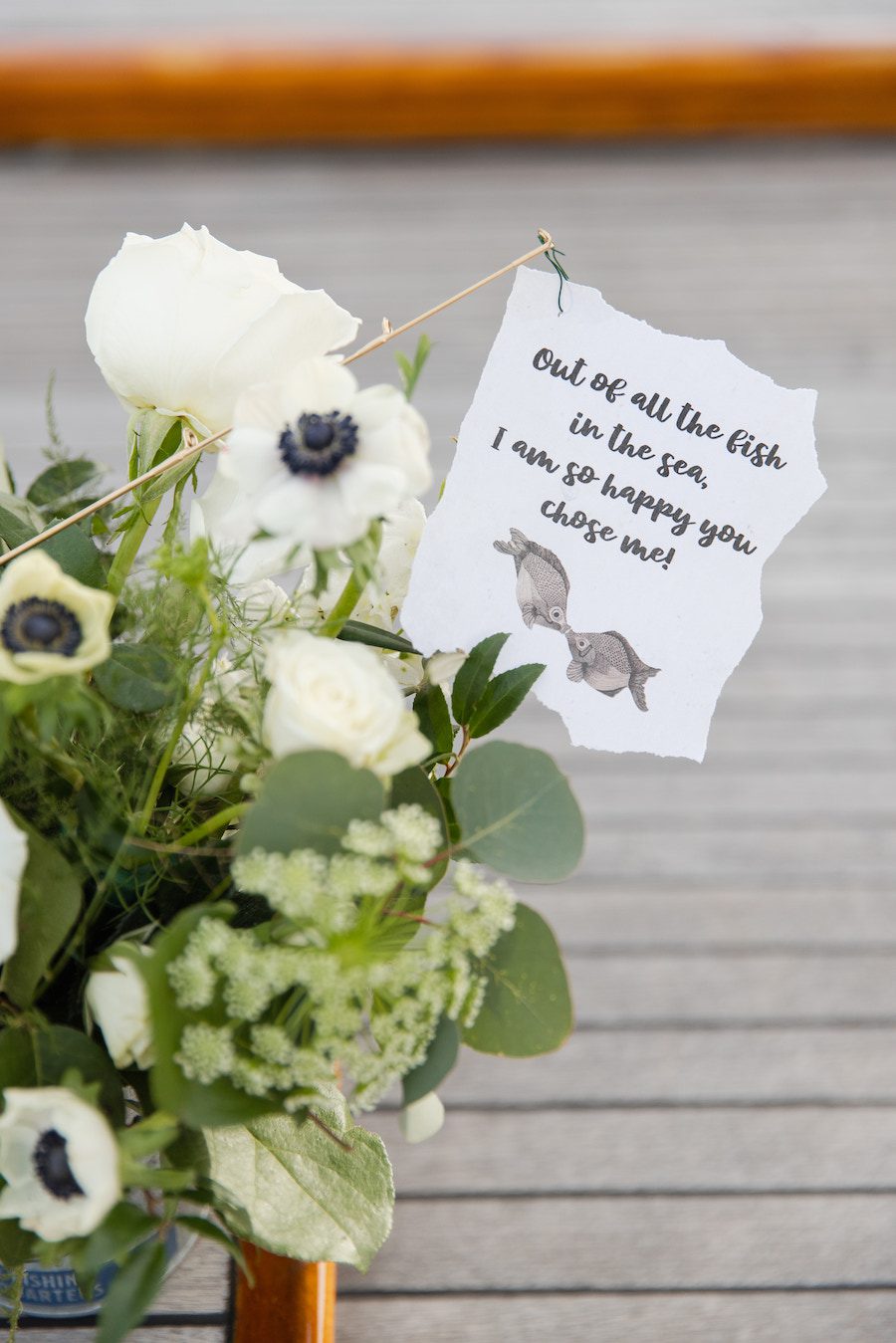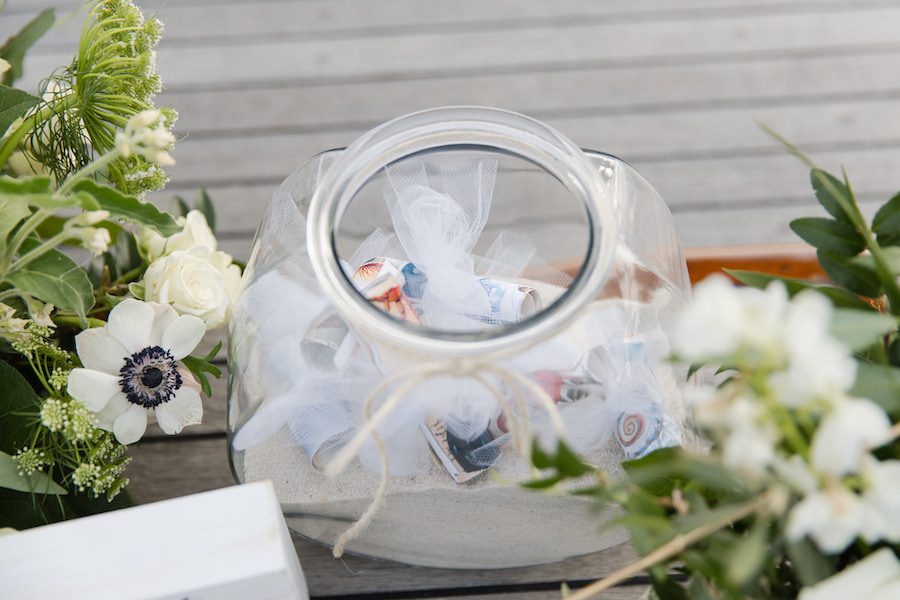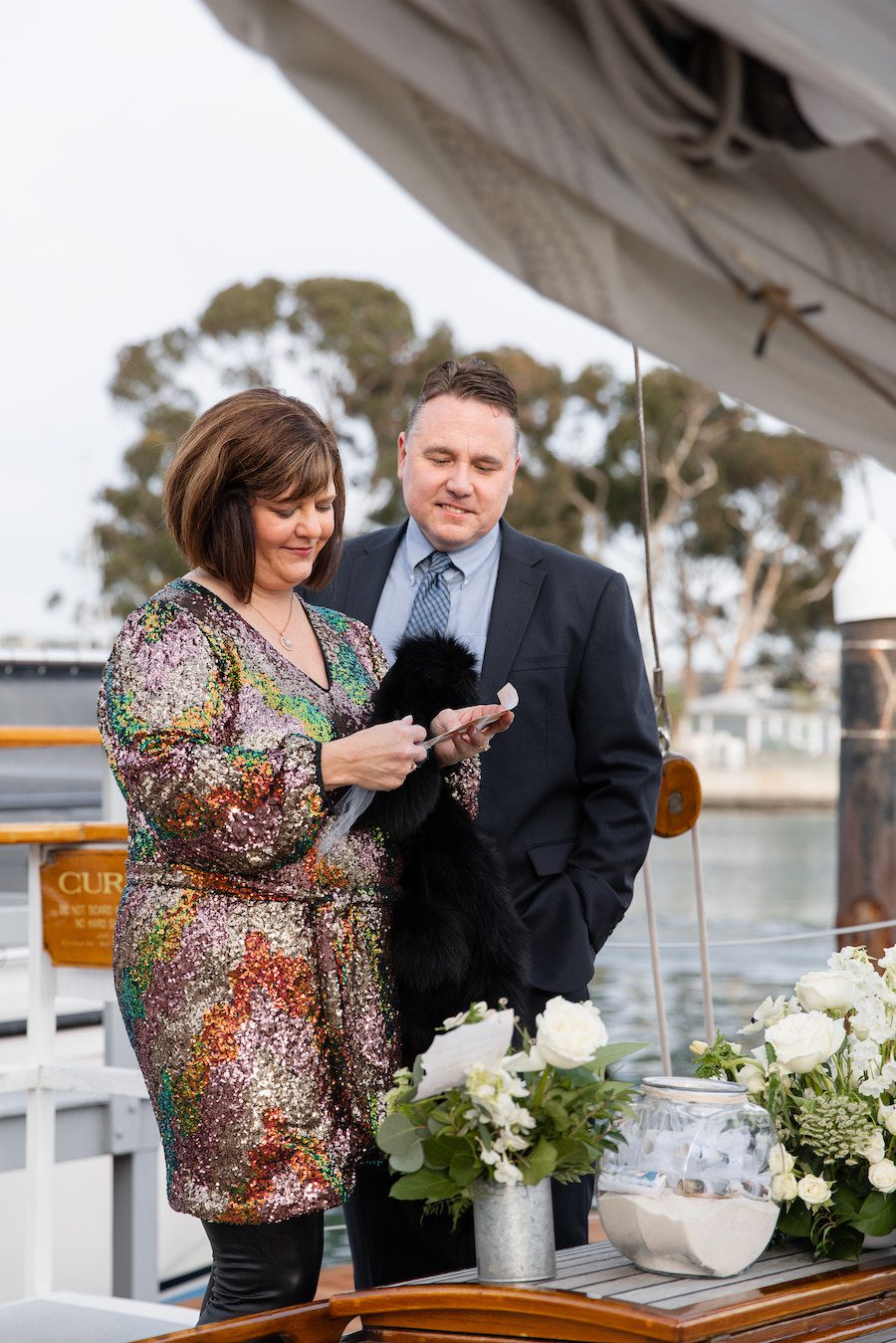 After reading these heart felt fishy notes, they headed in the direction that the "My Best Catch" sign pointed them in! They passed the gorgeously decorated dingy boat, complete with a overflowing garland of flowers, charcuterie board, wine, and a chunky blanket! Yes please- count us in!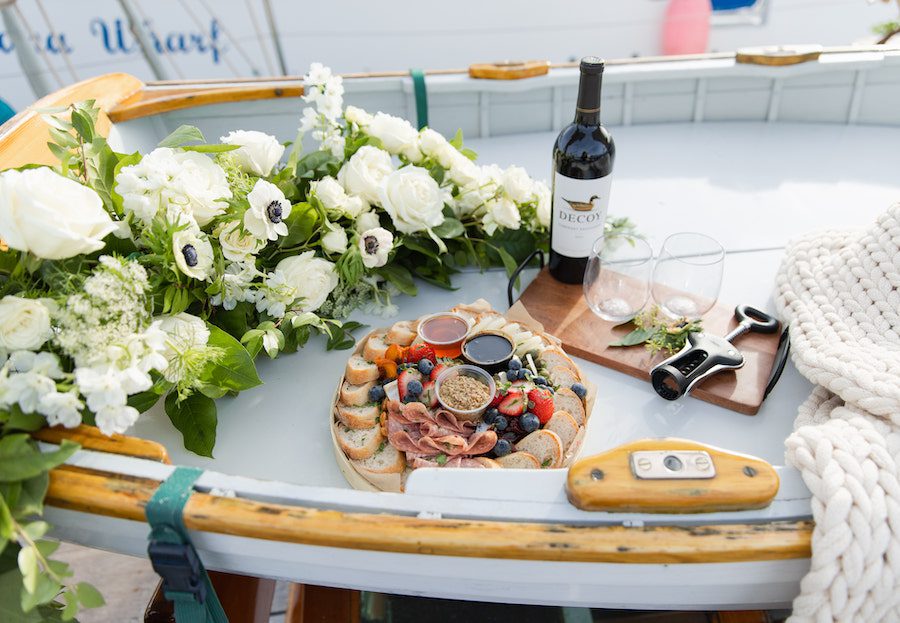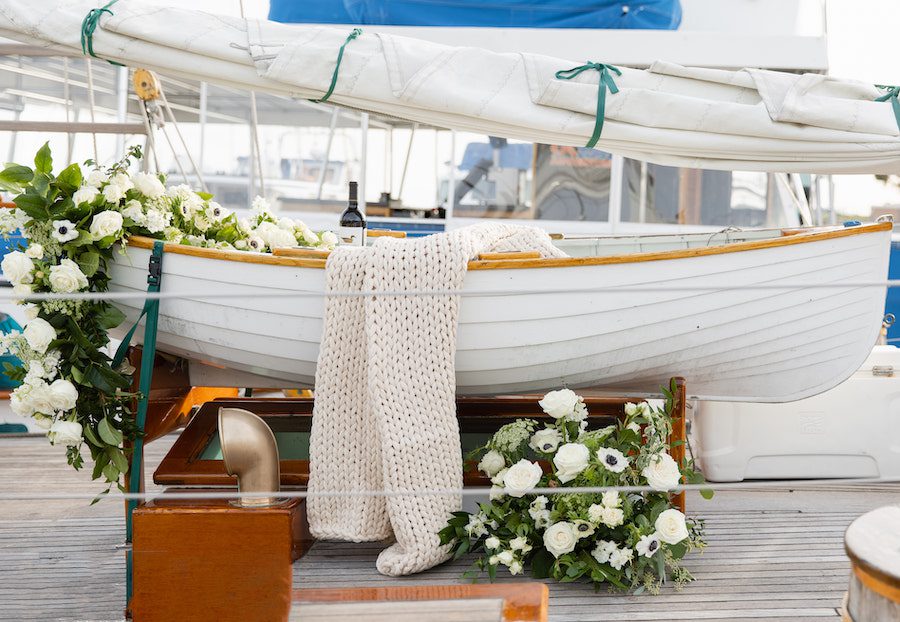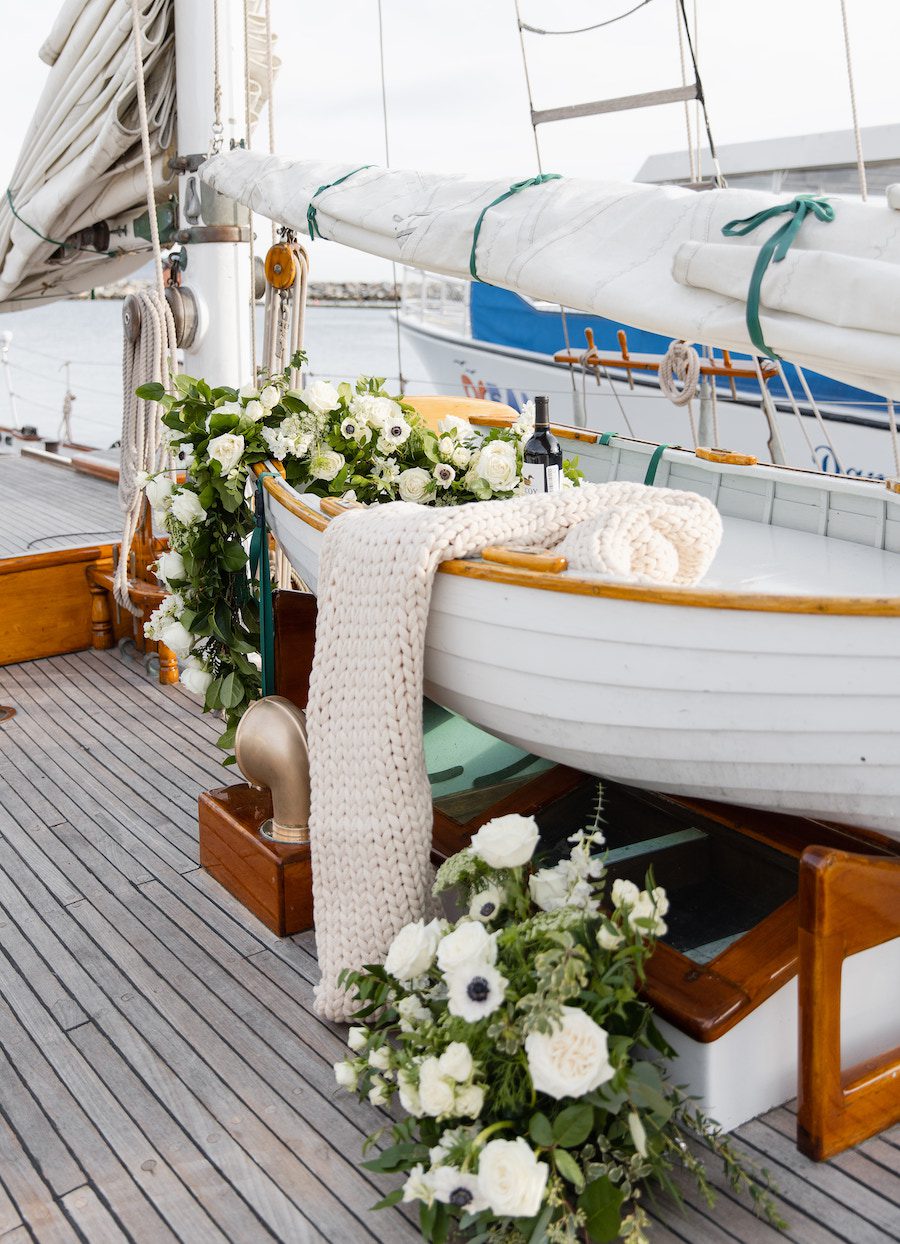 The bow of the sail boat was gorgeously adorned with florals and made the most stunning touch whilst on there sunset sail!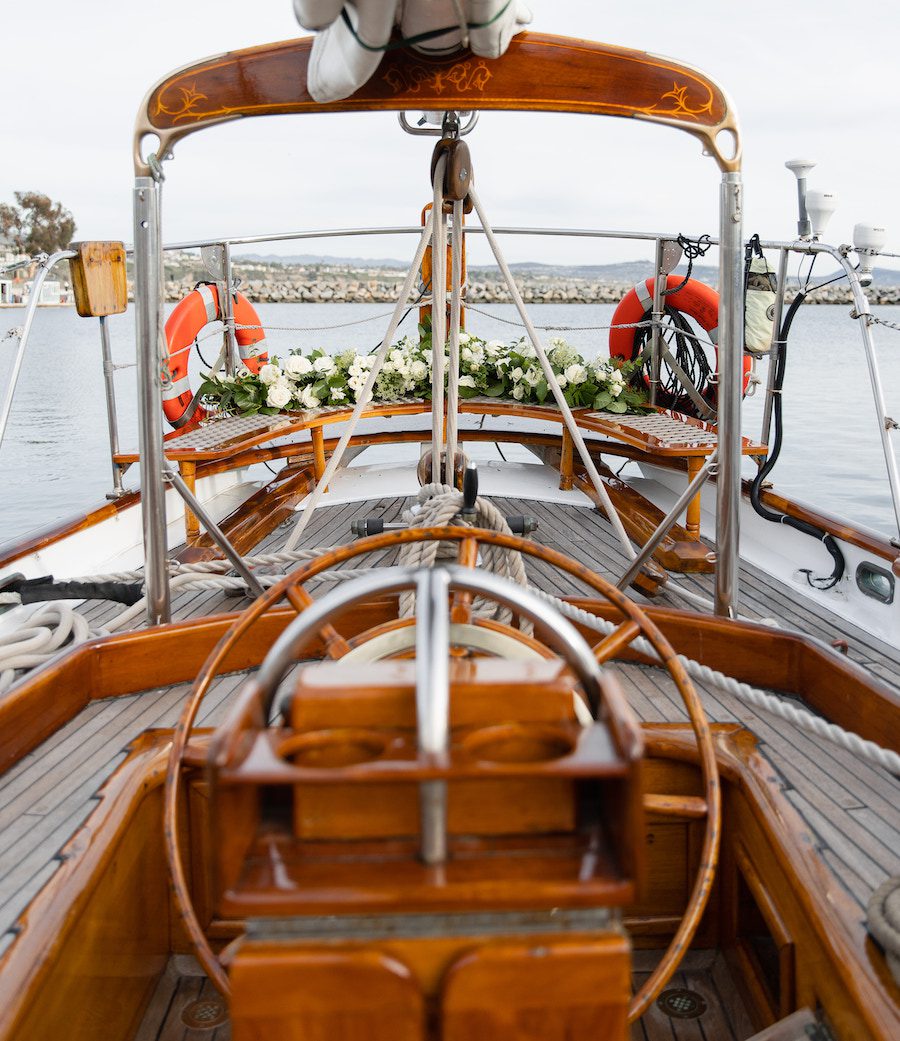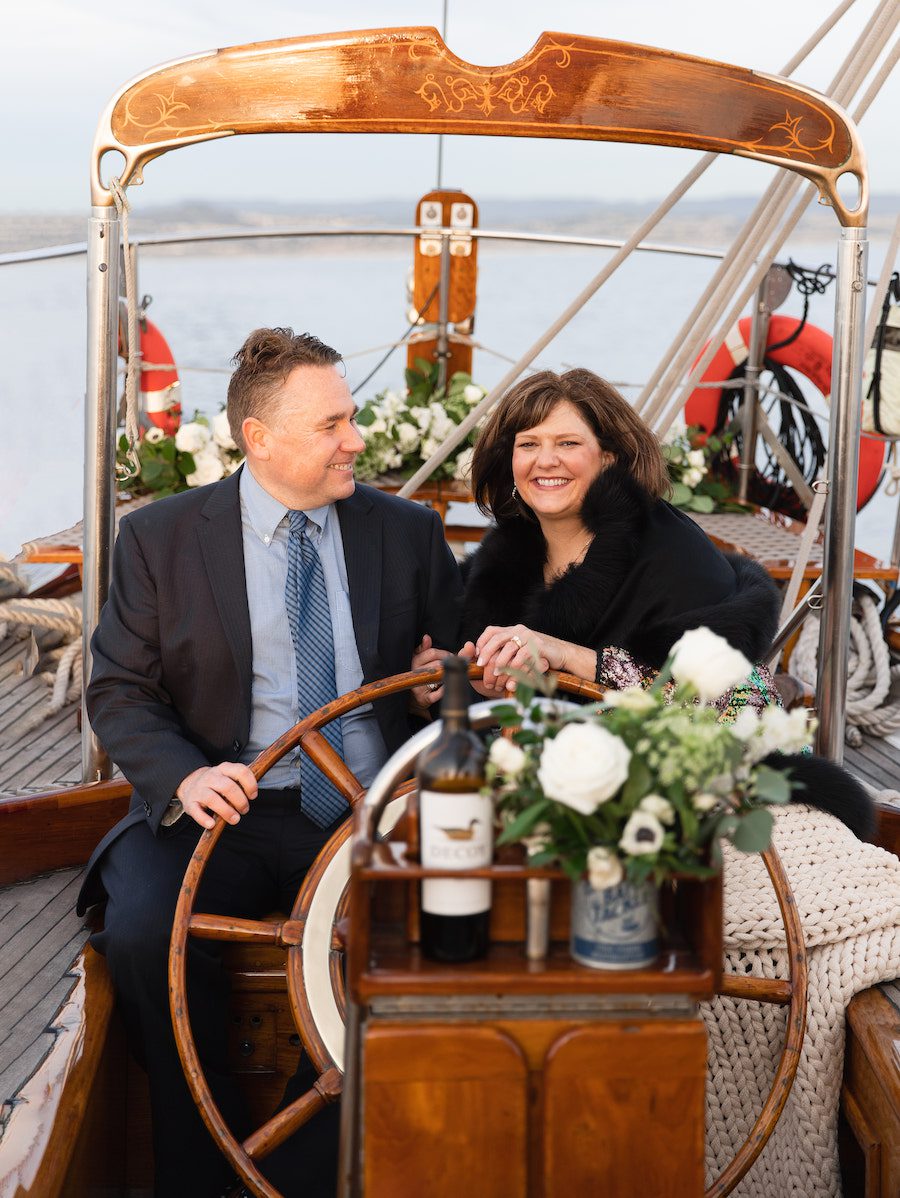 Last, but surely not least on the starboard side of the boat (hidden so she could not see upon arrival) was a large gold fishing pole hanging off the boat! It was reeling something in…what was it? A custom fish sign reading "You're my best catch yet! Will you marry me again?"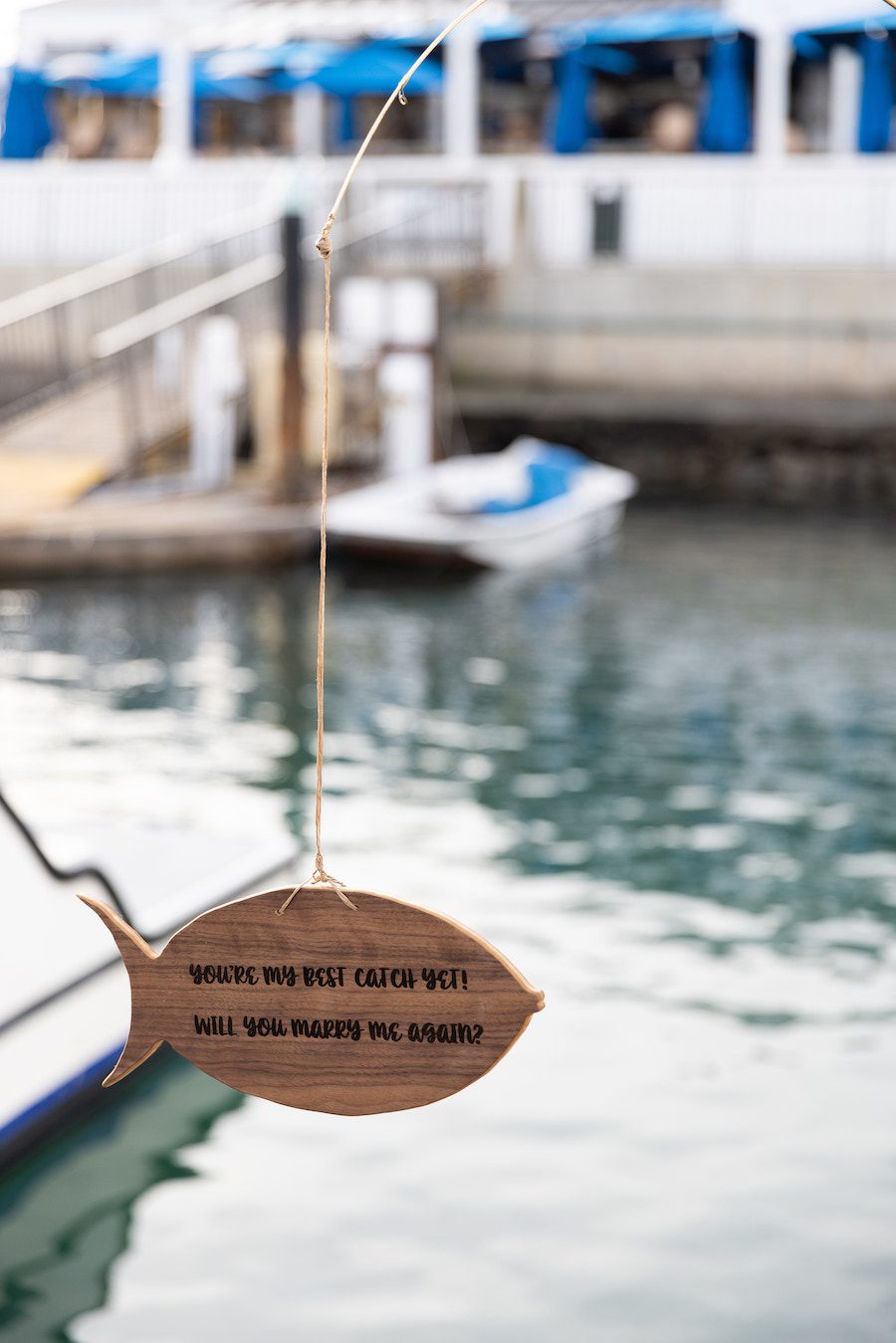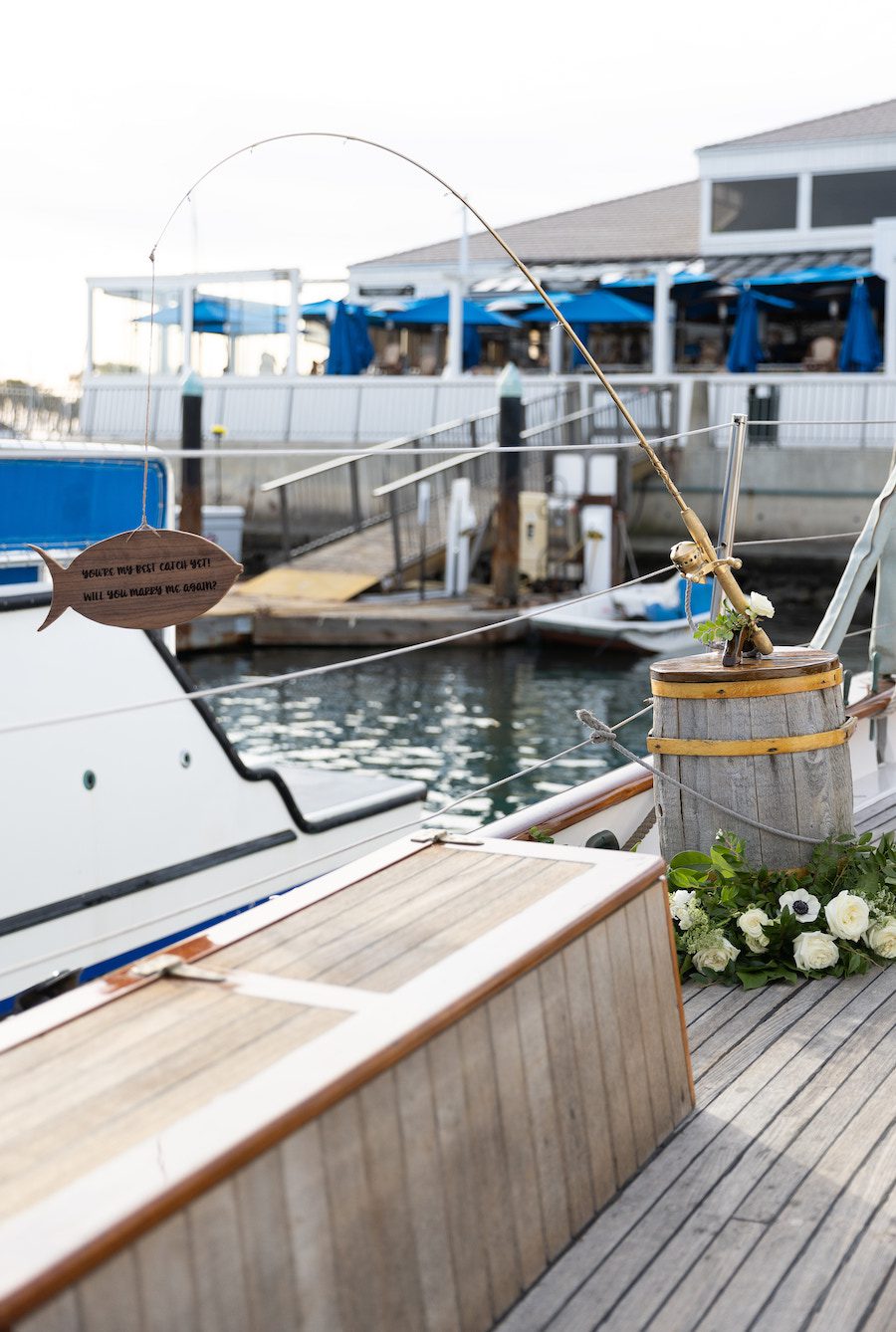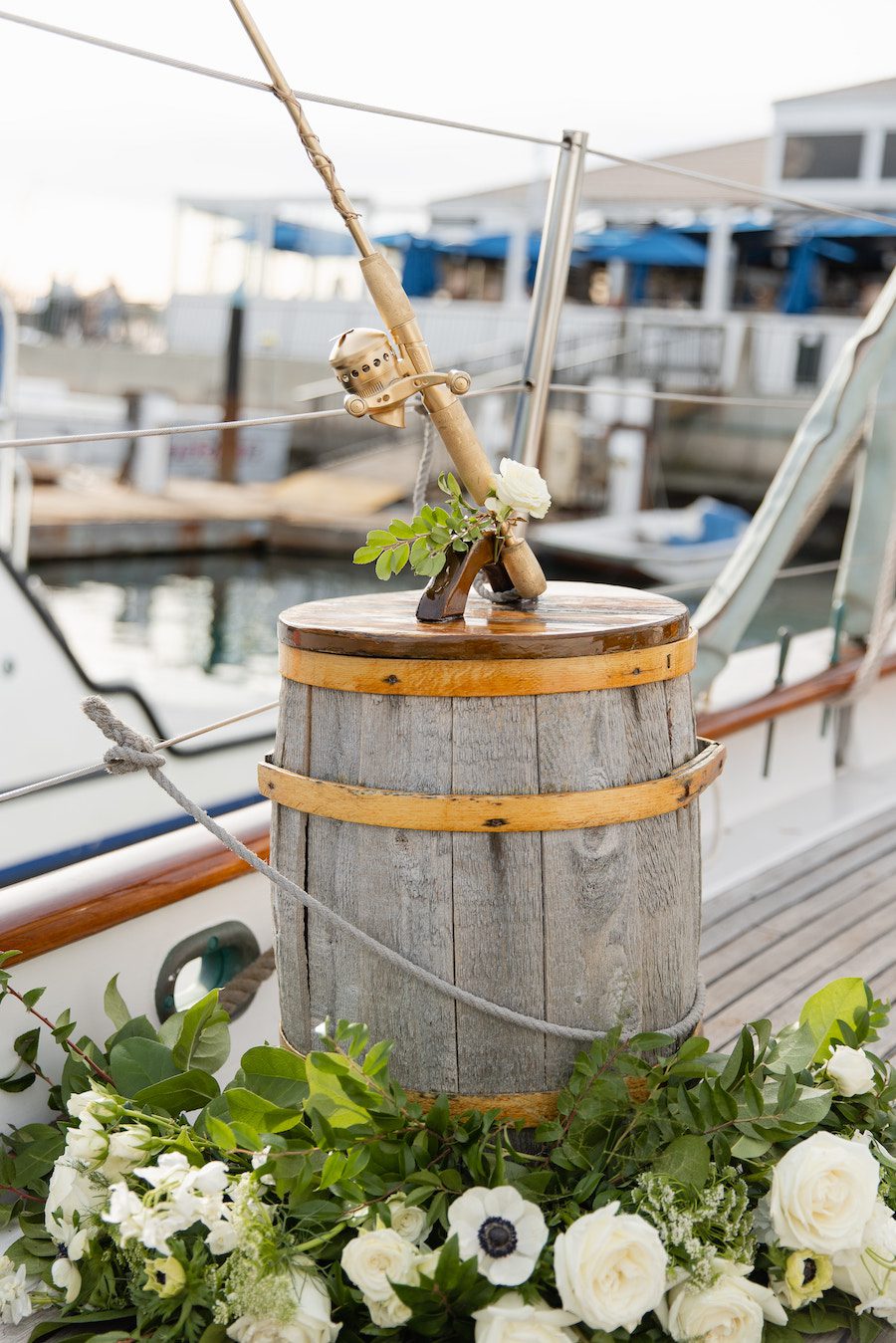 The Proposal
Scott led Myndee over to the custom fish sign and they reeled it in together, reading the secret message! That is when he popped the question again! She said yes! Happy tears and fishy kisses all around!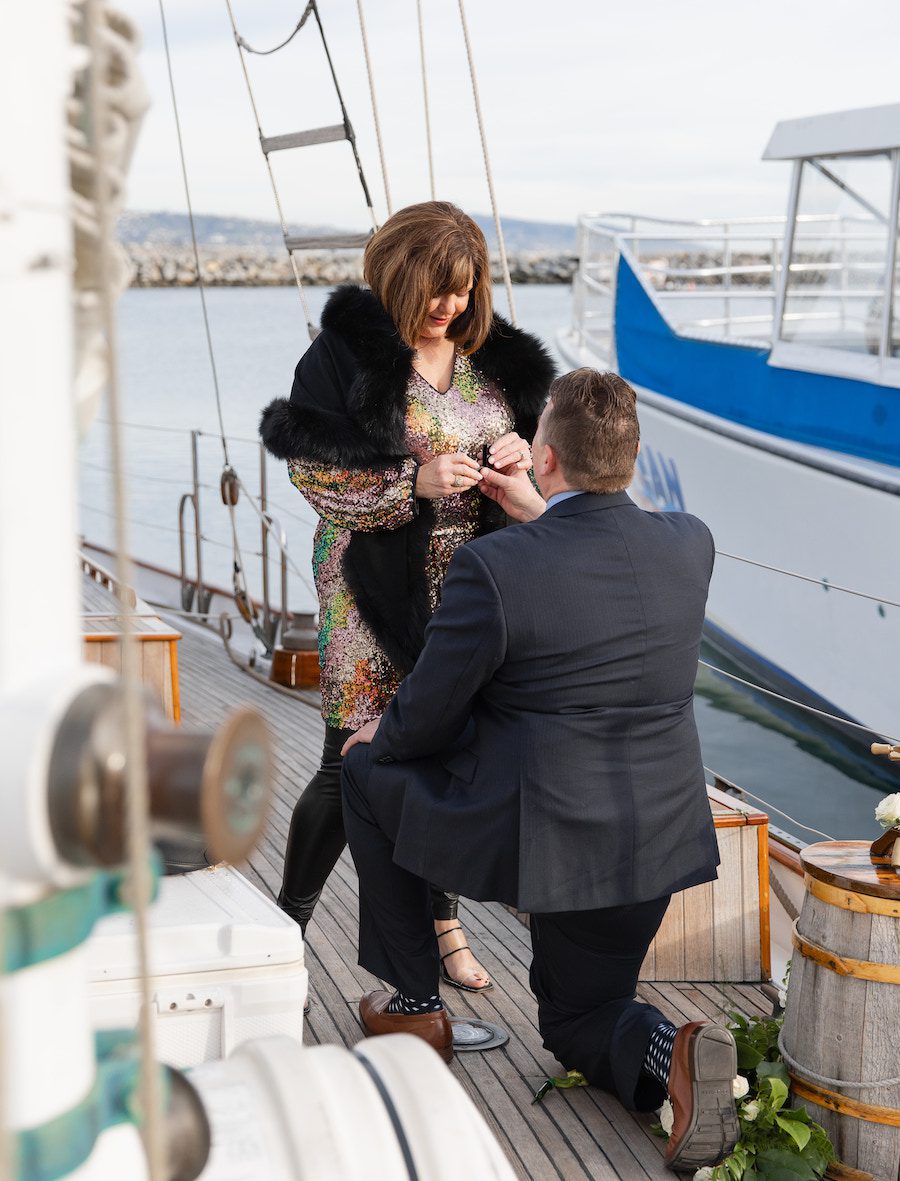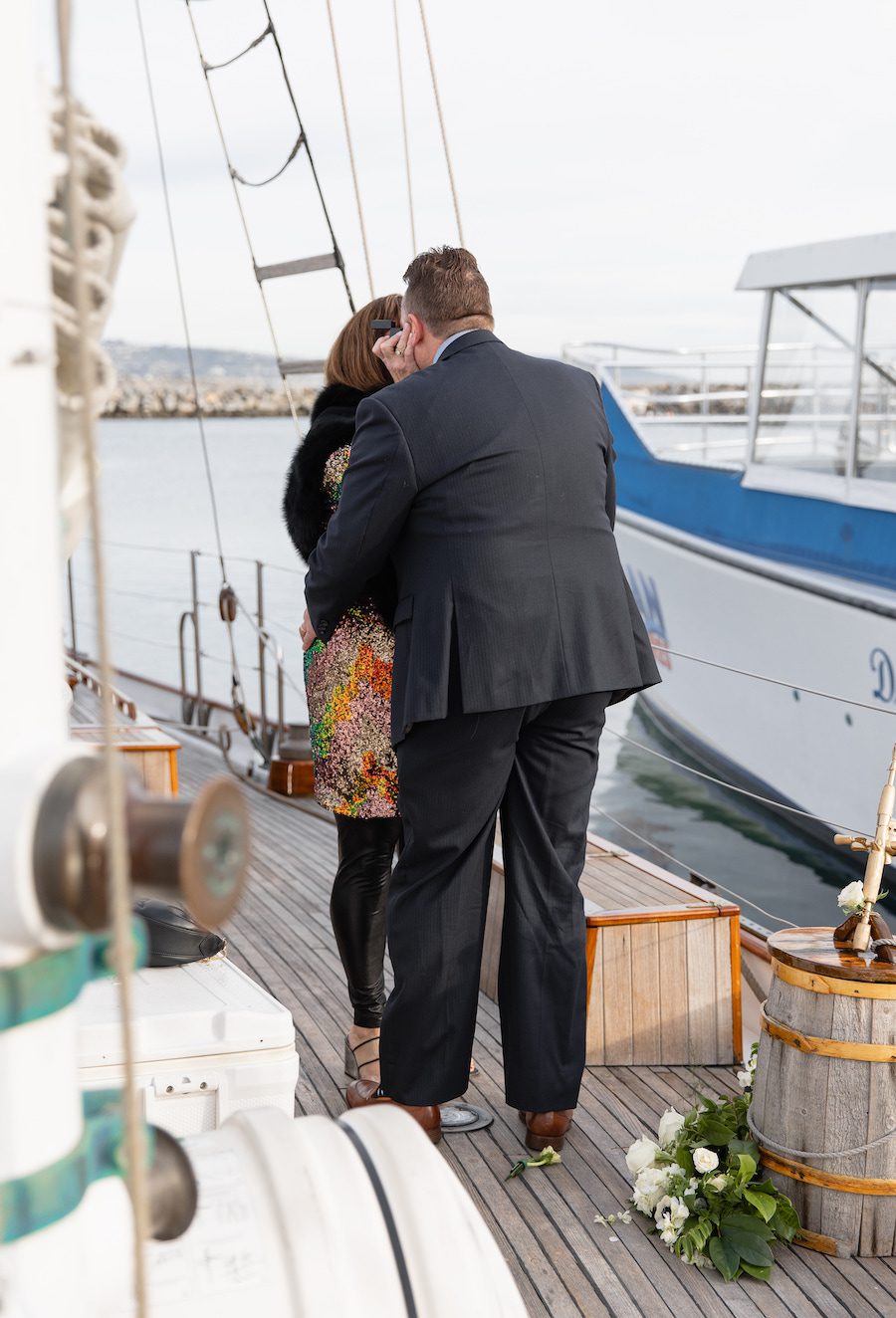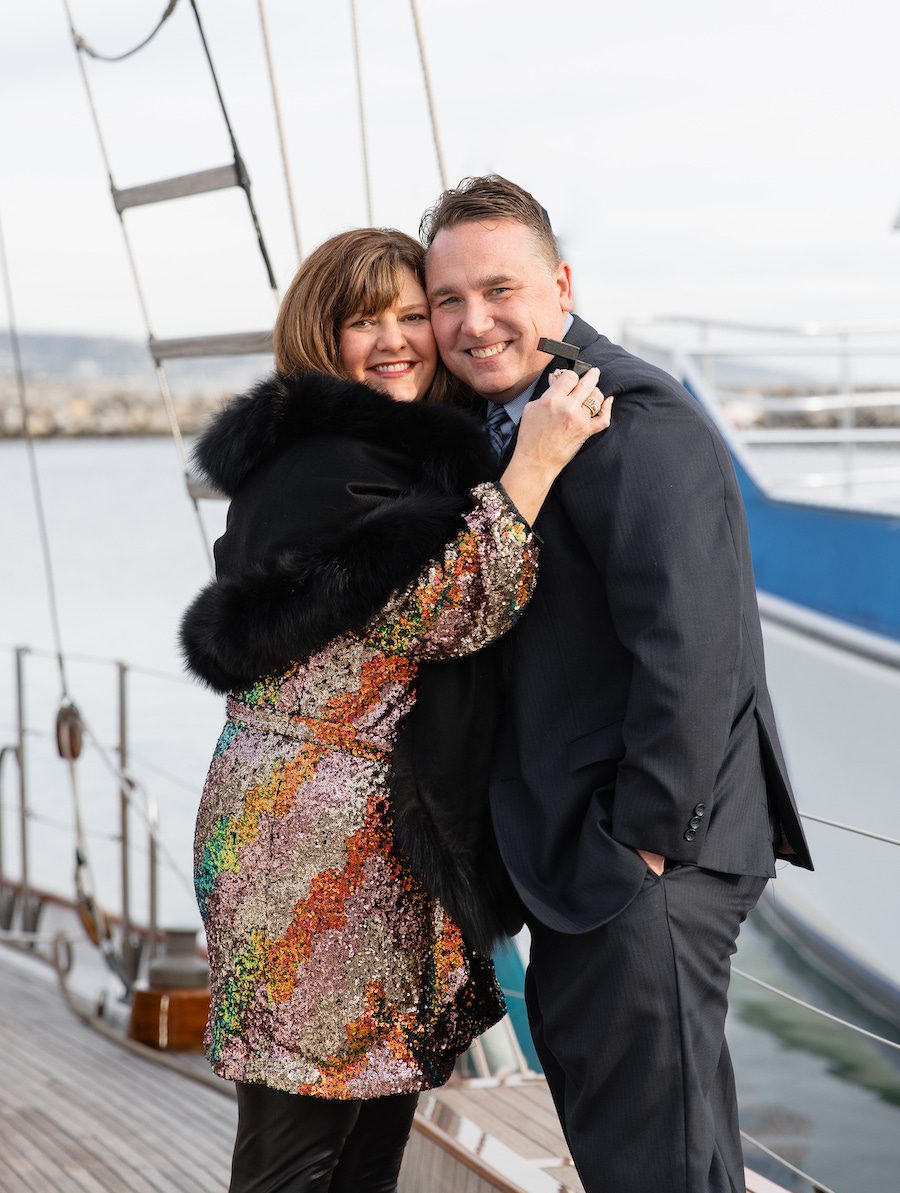 Afterward, Scott and Myndee enjoyed began their sunset sail together! They snuggled up with their cozy blanket, enjoyed a glass of wine and delicious charcuterie board, and fell in love all over again! The couple was even able to sail the boat for a little bit! This sunset sail was so much more than just a re-proposal, it was a display of true love, and they made memories that will last a lifetime!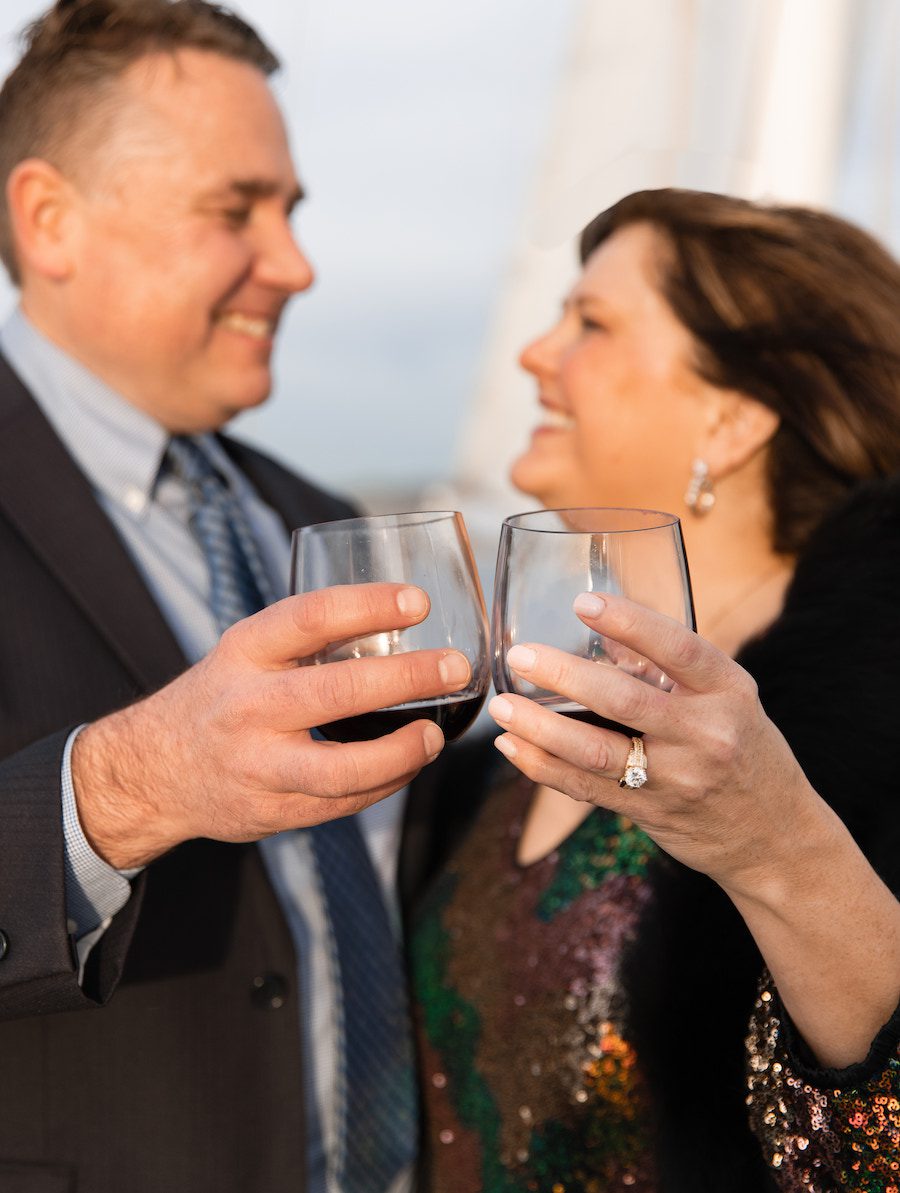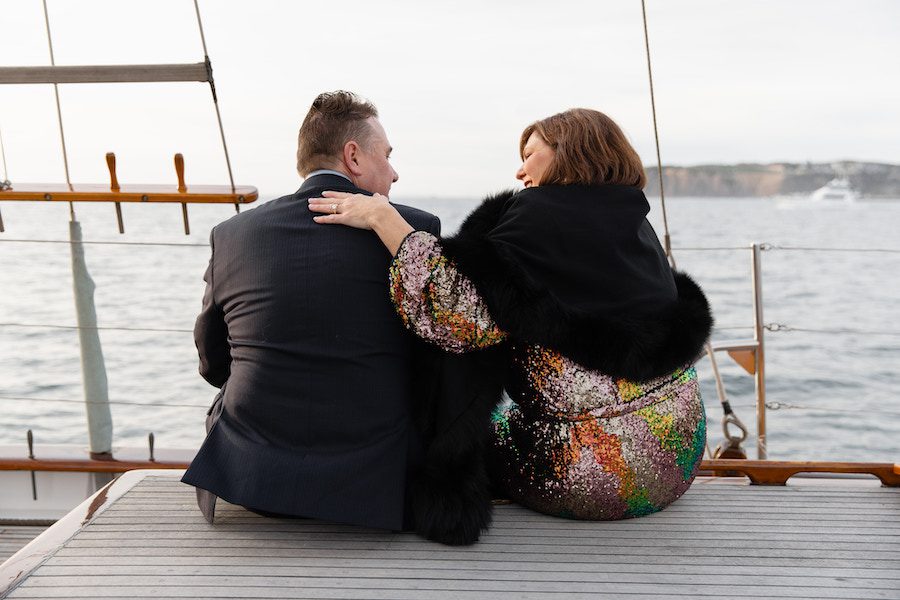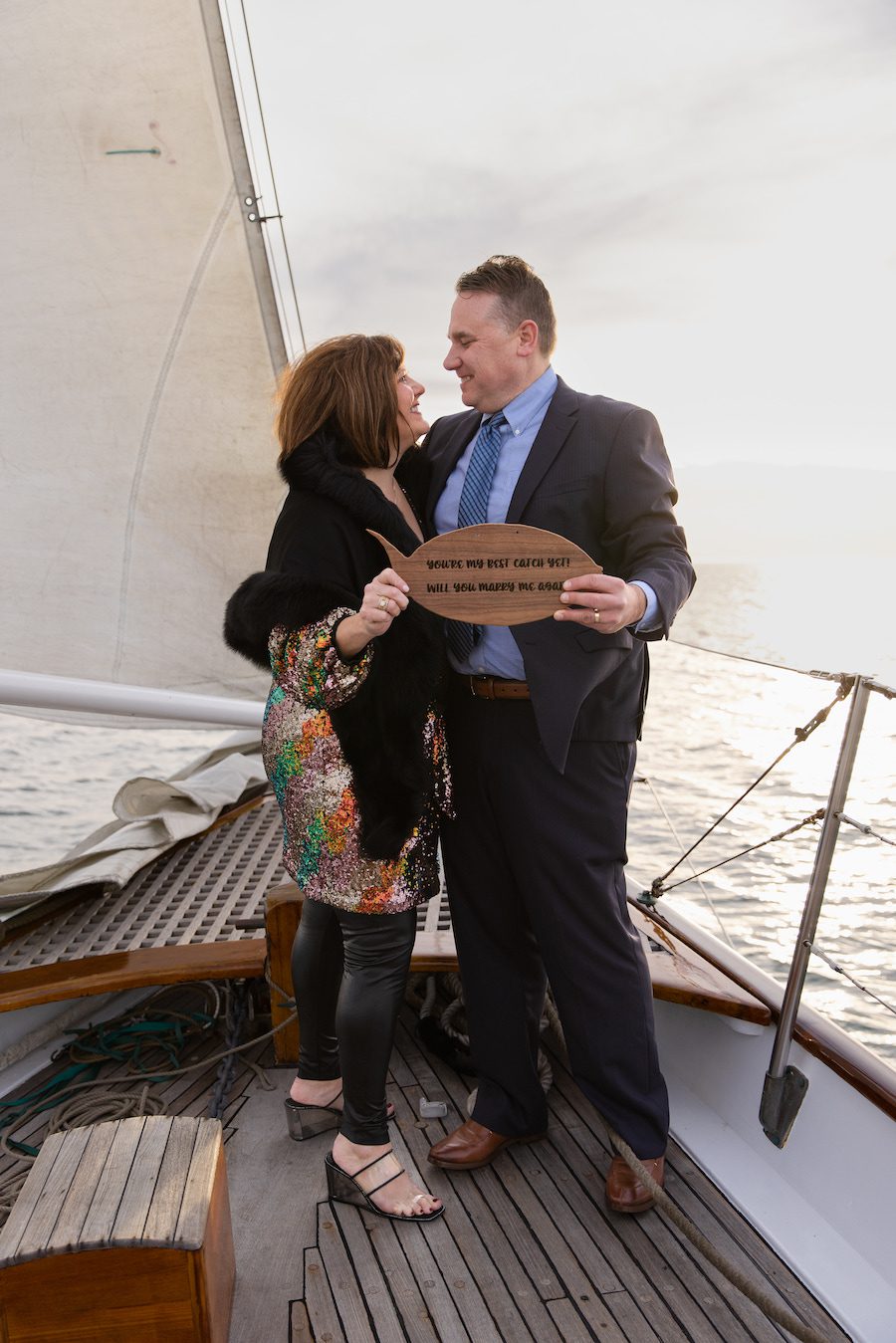 Just as we were finishing the sail, Myndee mentioned how she wished that they would've seen dolphins while they were out. And just like that, a pod of dolphins started jumping out of the water and playing next to the boat! It truly was the most romantic sunset sail!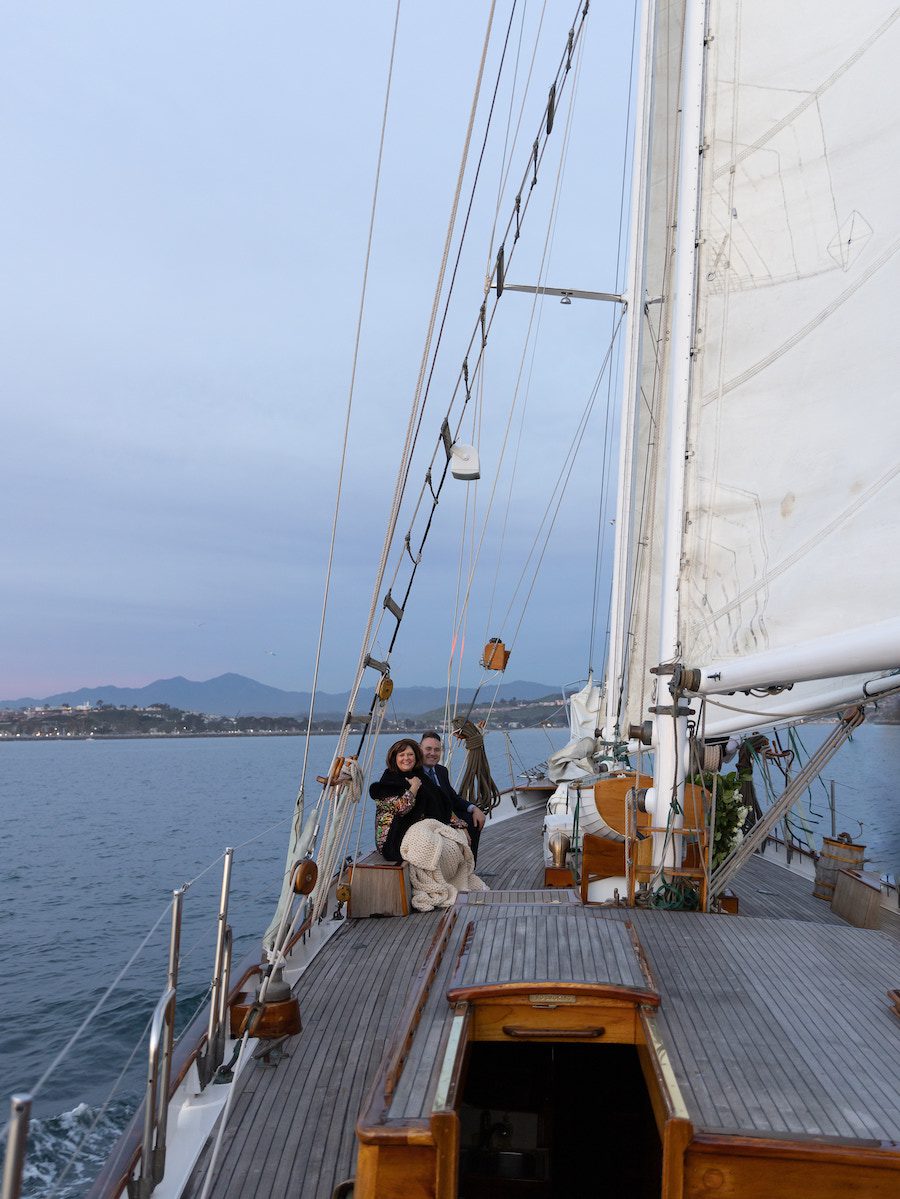 We are so happy we got to be such a big part of this special day. Congratulations again on your re-proposal Scott and Myndee! 
Looking for a truly special way to re-propose in California? Start here!
Vendor Love: Proposal Design and Planning: The Yes Girls | Photography: A. Michelle Photo and Films| Box Sock