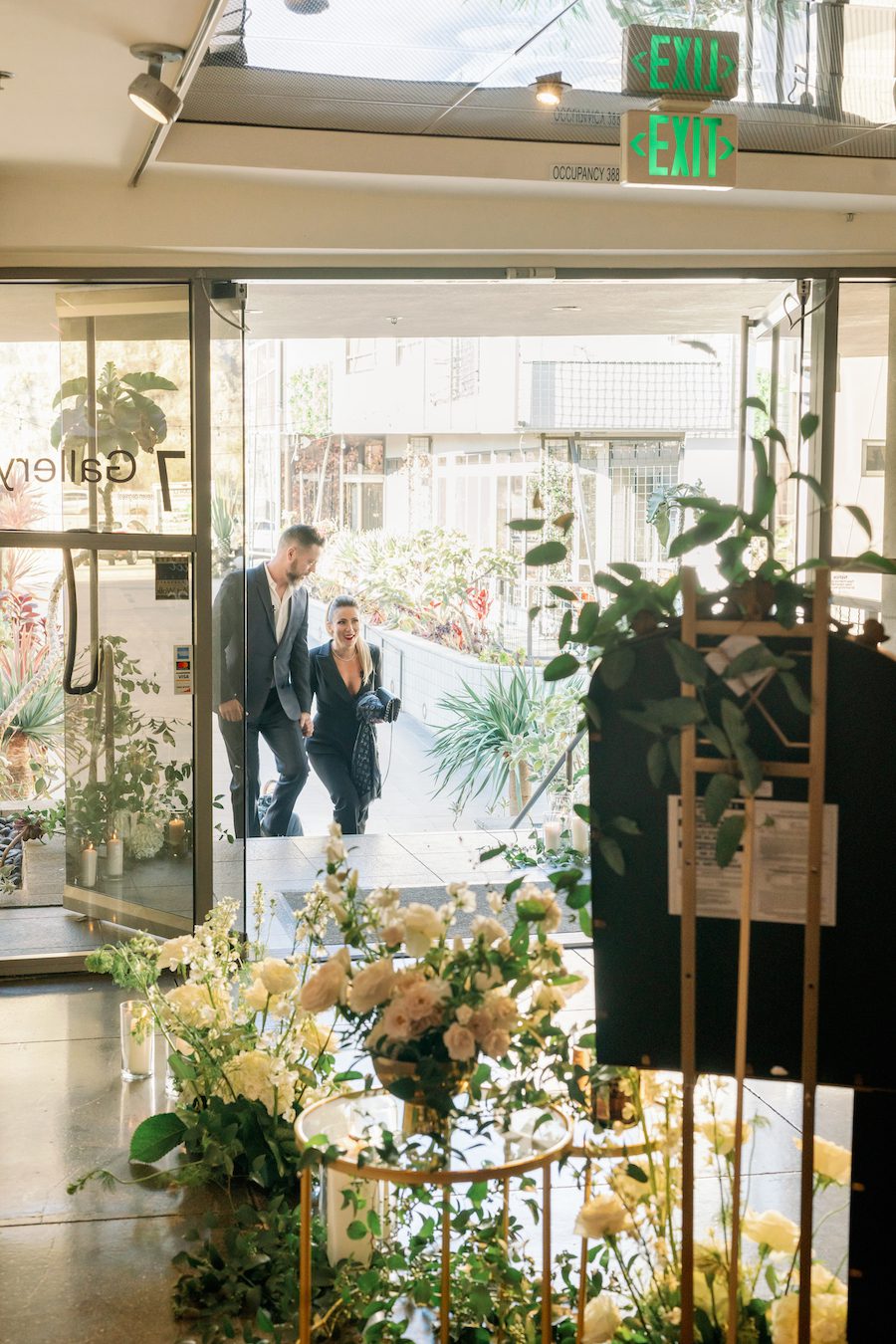 Are you looking to celebrate your anniversary in the most EPIC way possible? Well look no further! This breathtaking 20-Year Anniversary Memory Walkthrough experience is sure to exceed all expectations and send you and your loved one on a rollercoaster of emotions! Even better yet, this is only the first-part to this two-part romantic experience!
In lieu of it being our client's 20-year anniversary, he also wanted to re-propose! So, of course we had to have a magical setup that lived up to their special moment! In this case though- our client chose to have two separate parts with two different locations! The first part of this magical event was purely to celebrate and honor the past 20-years of marriage that they have spent together!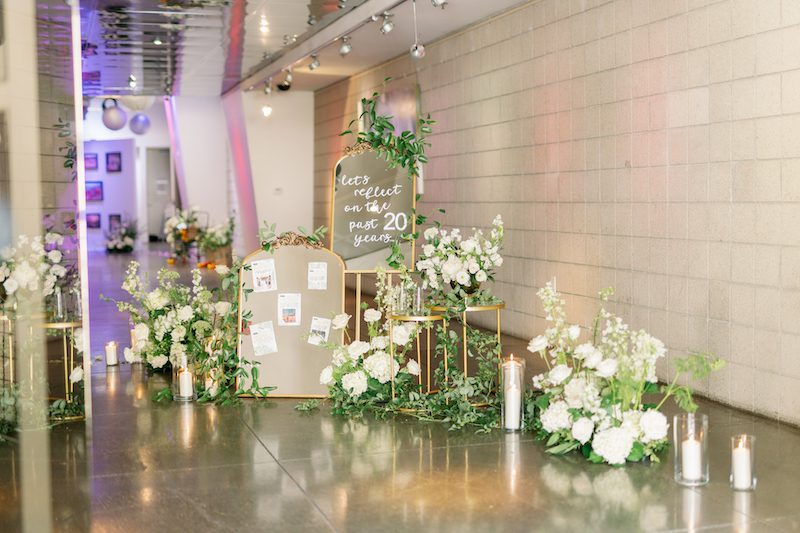 The Breathtaking 20-Year Anniversary Idea Inspiration:
Roman and Anna were celebrating their 20-year anniversary, and we thought what better way to honor the past 20-years together than to make those memories come to life all over again! So- that is exactly what we did! Roman thought of every detail when it came to curating this gorgeous walkthrough museum of their lives together. He even had personal items shipped and present for the big day! Laguna Beach, provided us with the most perfect venue and our team of epic vendors; this day did not miss a beat! In all honestly, this day was a display of true love and heartfelt memories, ones that will last a lifetime.

The Breathtaking 20-Year Anniversary Event Details:
Roman came to The Yes Girls to create a one-of-a-kind anniversary celebration, something never before seen and that was sure to blow here away. The first part of the celebration took place in Laguna Beach, at a private event art gallery, where he told her they had been invited to go to an art show!
Roman needed no help when it came to thoughtfulness- he could go on and on with inside jokes about him and his wife forever, which gave us the perfect foundation to create this epic memory walkthrough! We eventually decided upon 16 stations- all of which would include an important aspect of their life together, either displayed in photo(s), projections, or even various different inside joke arrangements! Every station was unique in its very own way and the details were hand picked out by Roman himself!
Each station was also beautifully adorned with flowers, to which also had meanings behind the chosen colors and items that were included in their arrangements! There was not a single detail that was left out in this magical 20-year Anniversary Celebration! Additionally, there was a live musician in house, playing a stunning collection of different love songs as they did their walk through!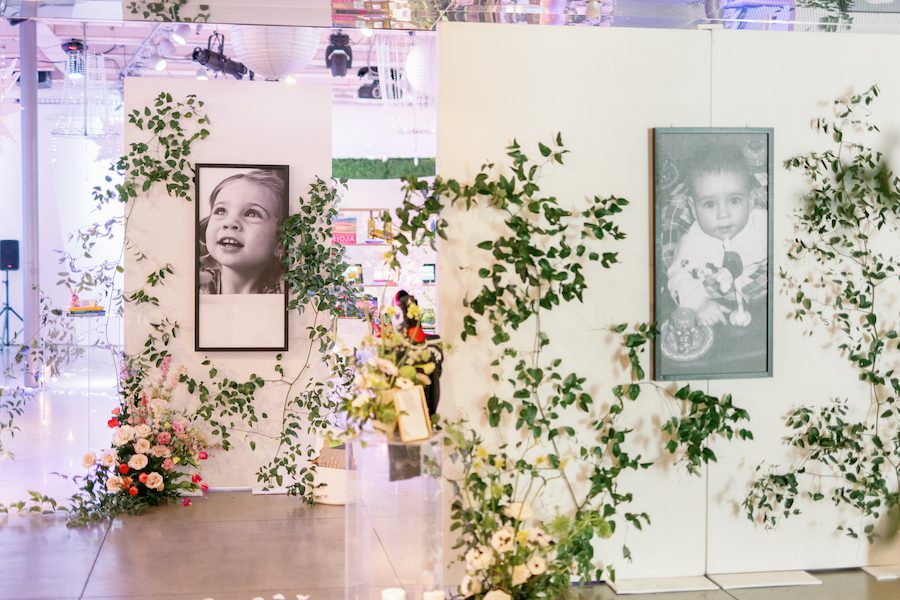 The Stunning 16 Event Stations:
This breathtaking 20-year anniversary memory walkthrough included 16 stunning stunning stations. Each station was extraordinarily thought out and uniquely designed stations all throughout this gorgeous venue. The idea was to relive some of the most prominent moments of their life together from their past 20 years of marriage.
Welcome Station: Let reflect on the past 20 years
Just Married Projection Station
Honeymoon Station
Valentine's and First Baby Ultrasound Station
First House Station
1st Baby Station
"How to Have an Ultrasound" Station (inside joke)
2nd Baby Station
"How to convince your husband to have a 3rd baby" Station (inside joke)
3rd Baby Station
Trips Station
10-Year Anniversary in Paris Station
Whole Foods Station (inside joke)
Aruba Family Trips Station
A look into the future Station
Wedding Dance and Final Gift Station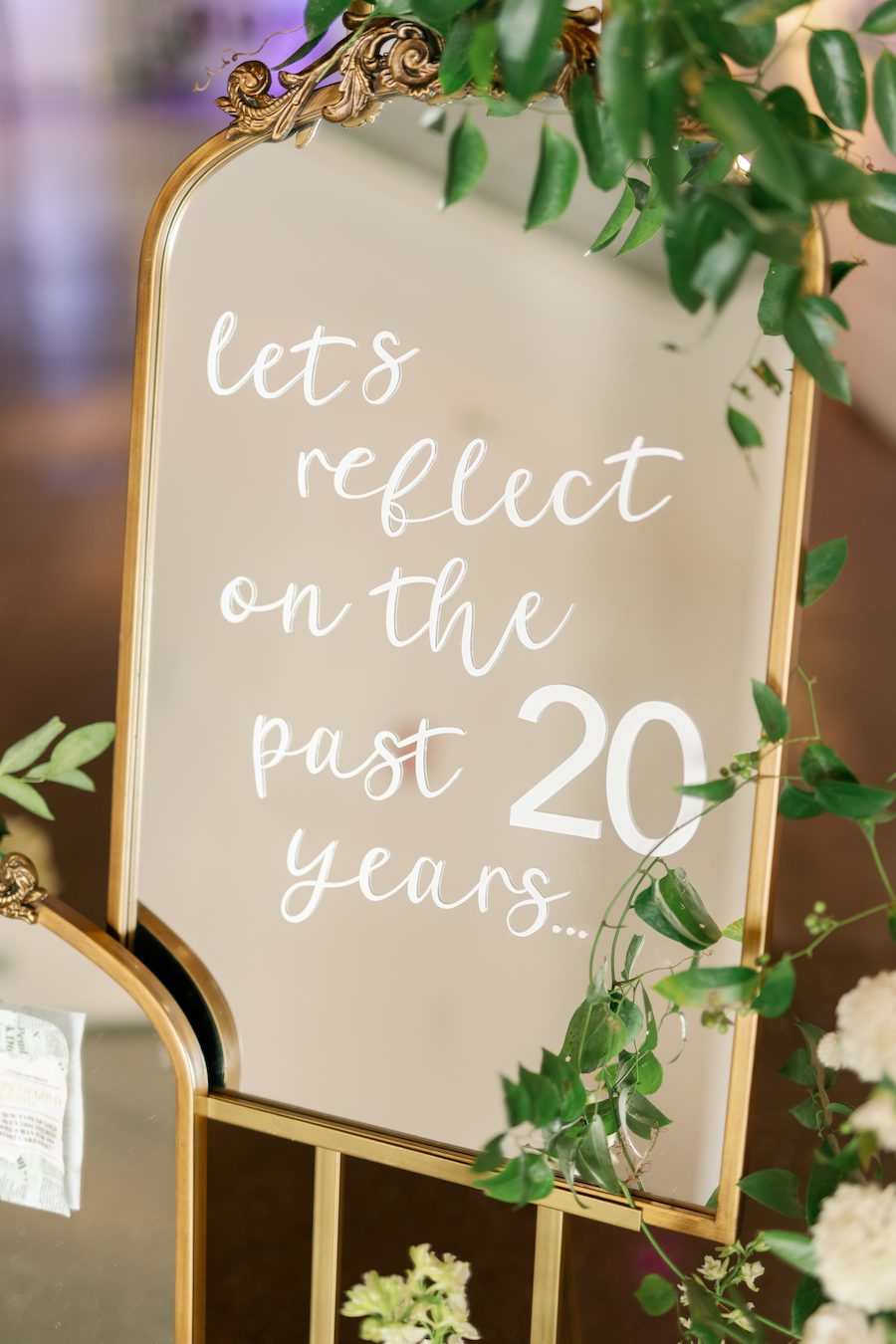 The Stories Behind the Stations- Memories Made Real:
The entry way of course started off with a welcome sign stating "Let's reflect on the past 20 years together" with another side mirror of news paper clippings from when they first met, started dating, and were just engaged! The next stations followed with wedding, honeymoon, first home, first baby! To bring more sentiment- each child had their very own station- with substations and inside jokes in between! After the 3 children's stations, came their glorious trips station, which was a plethora of inside jokes and beautifully displayed photos on iPad slide shows!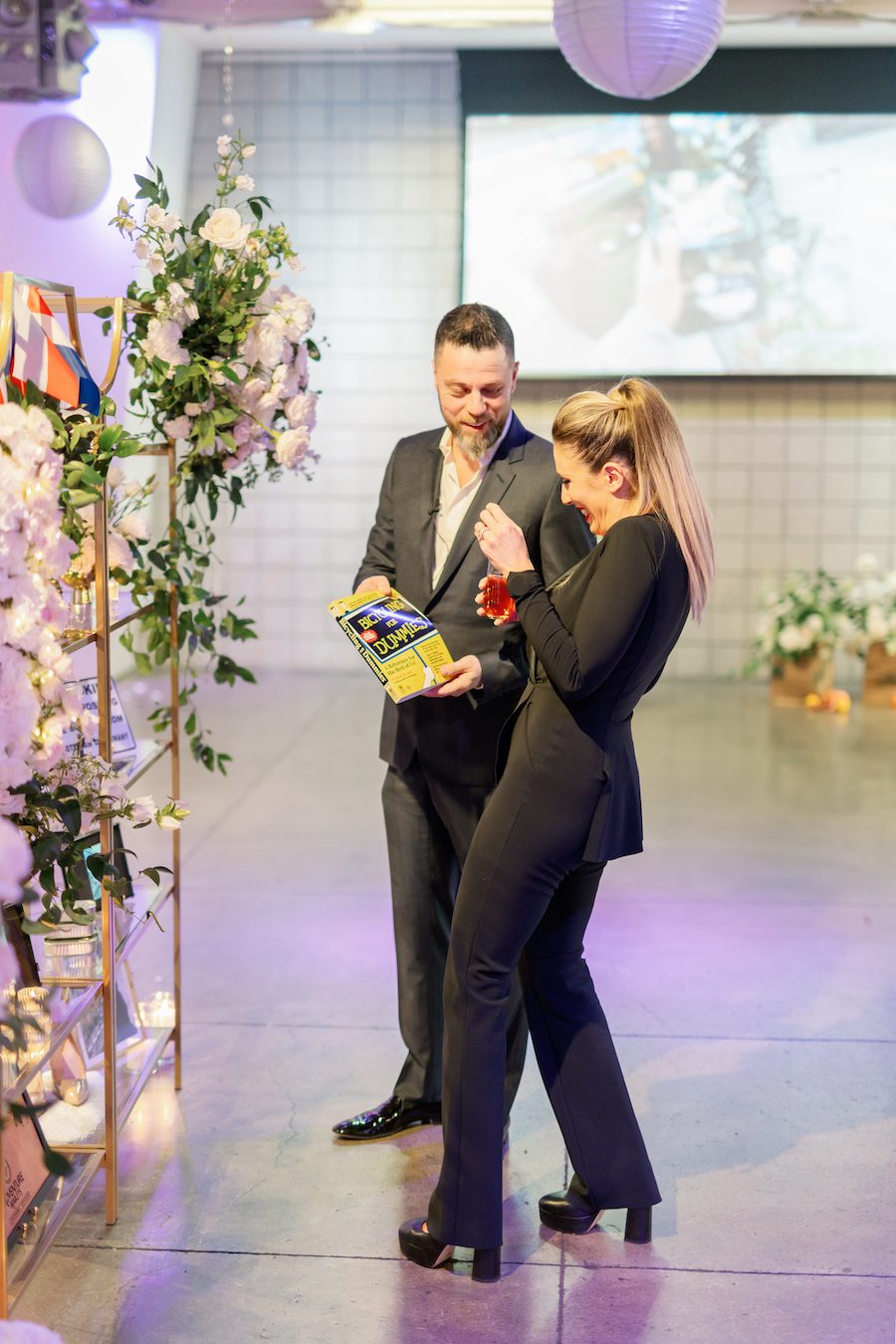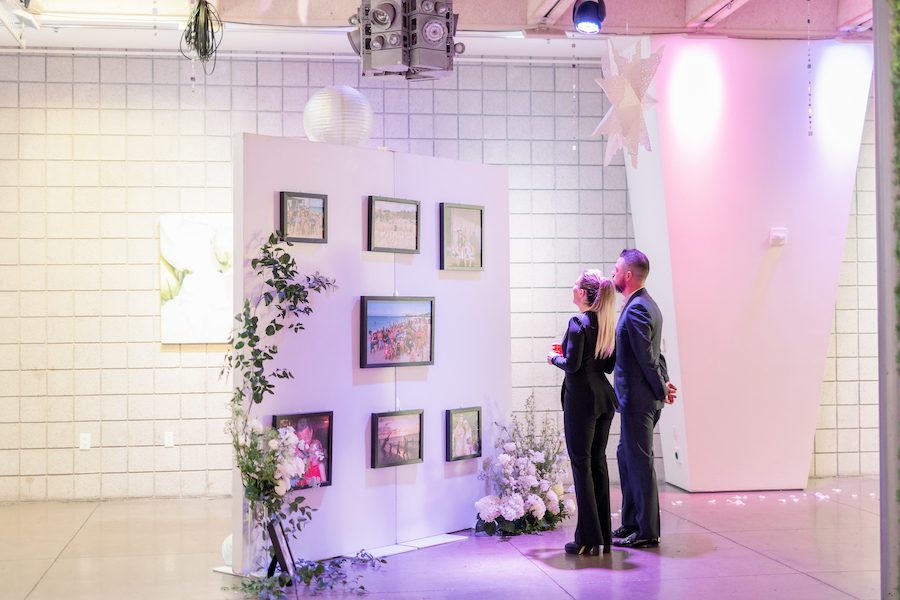 After this was their 10-year anniversary station which was in Paris- so much love and thought was put into the creation of this particular station. Next up was their Whole Foods station, which was complete with a shopping cart, produce, and Whole Foods bags! This was another long running inside joke the couple shared together and was beautifully displayed projected on the wall! We then had a collection of photos from their annual family trips to Aruba, just before making it to the final two stations!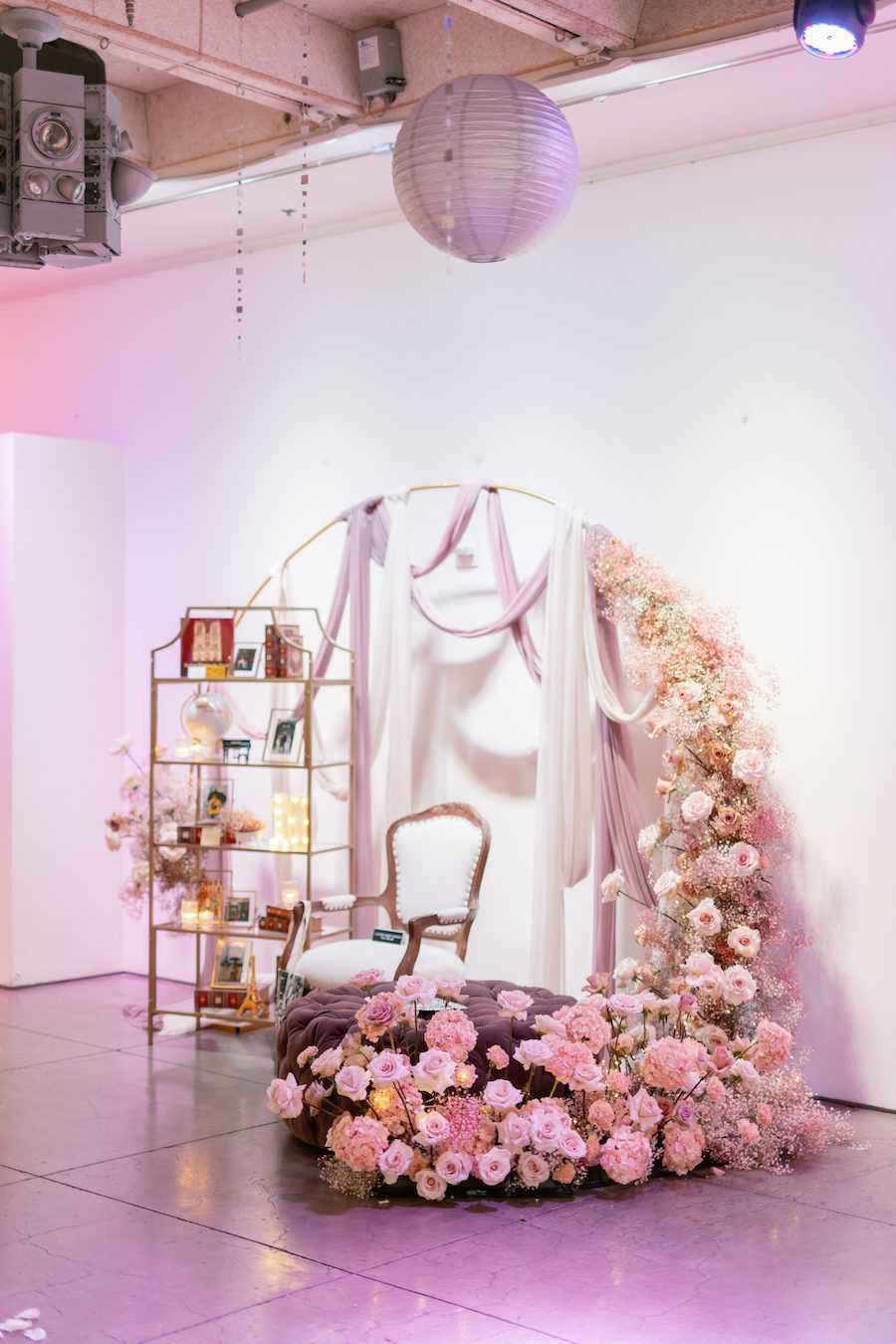 The "A Look Into the Future Station" was winery themed, as they have always dreamed of owning a winery together, complete with custom wine bottles, grapes, and a tapestry that listed the lyrics of their wedding song! Last but definitely not least… around the corner was a projected video of them dancing at their wedding *cue the tears*, and when they arrived at this station the live musician played their wedding song for them to dance to together at this moment!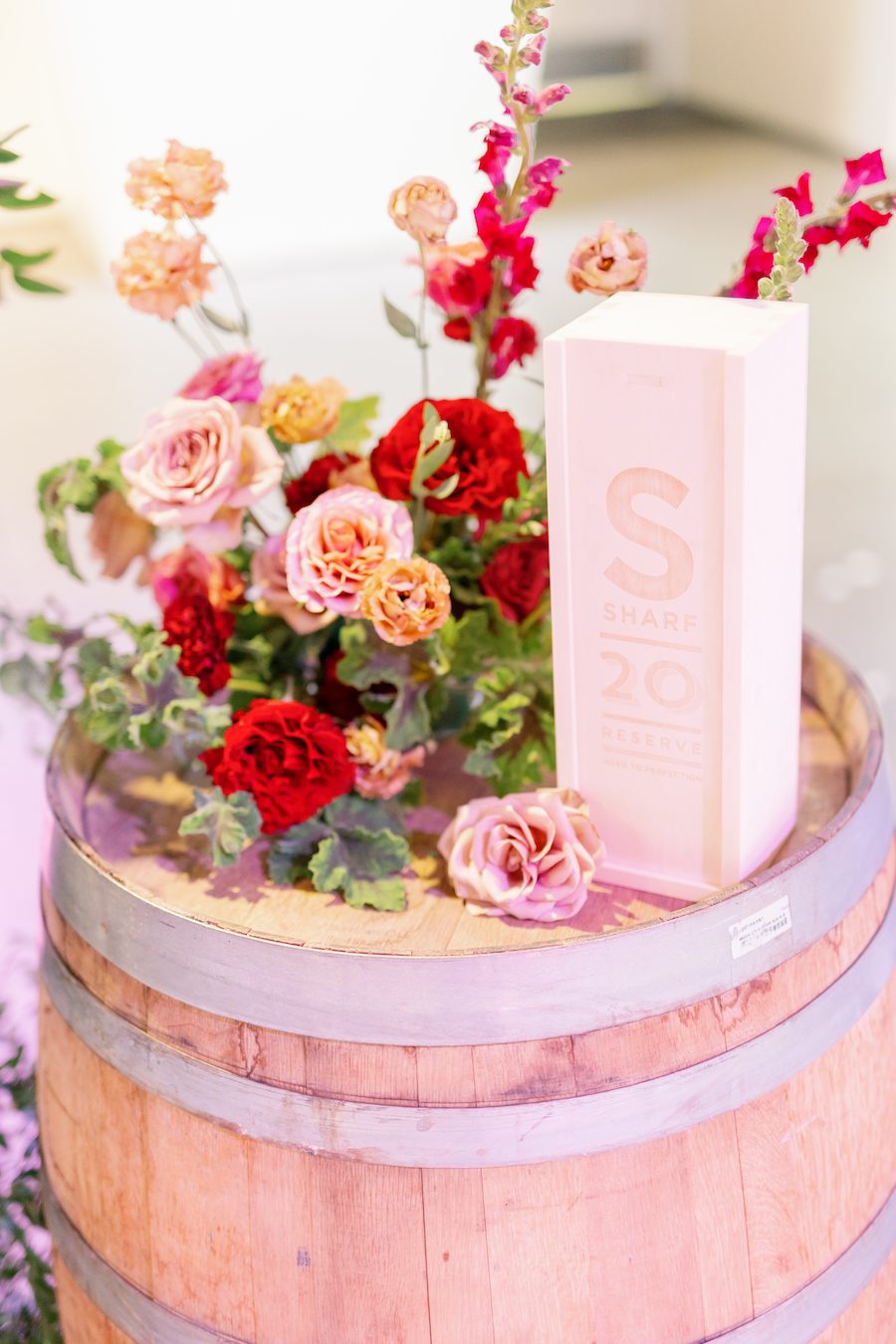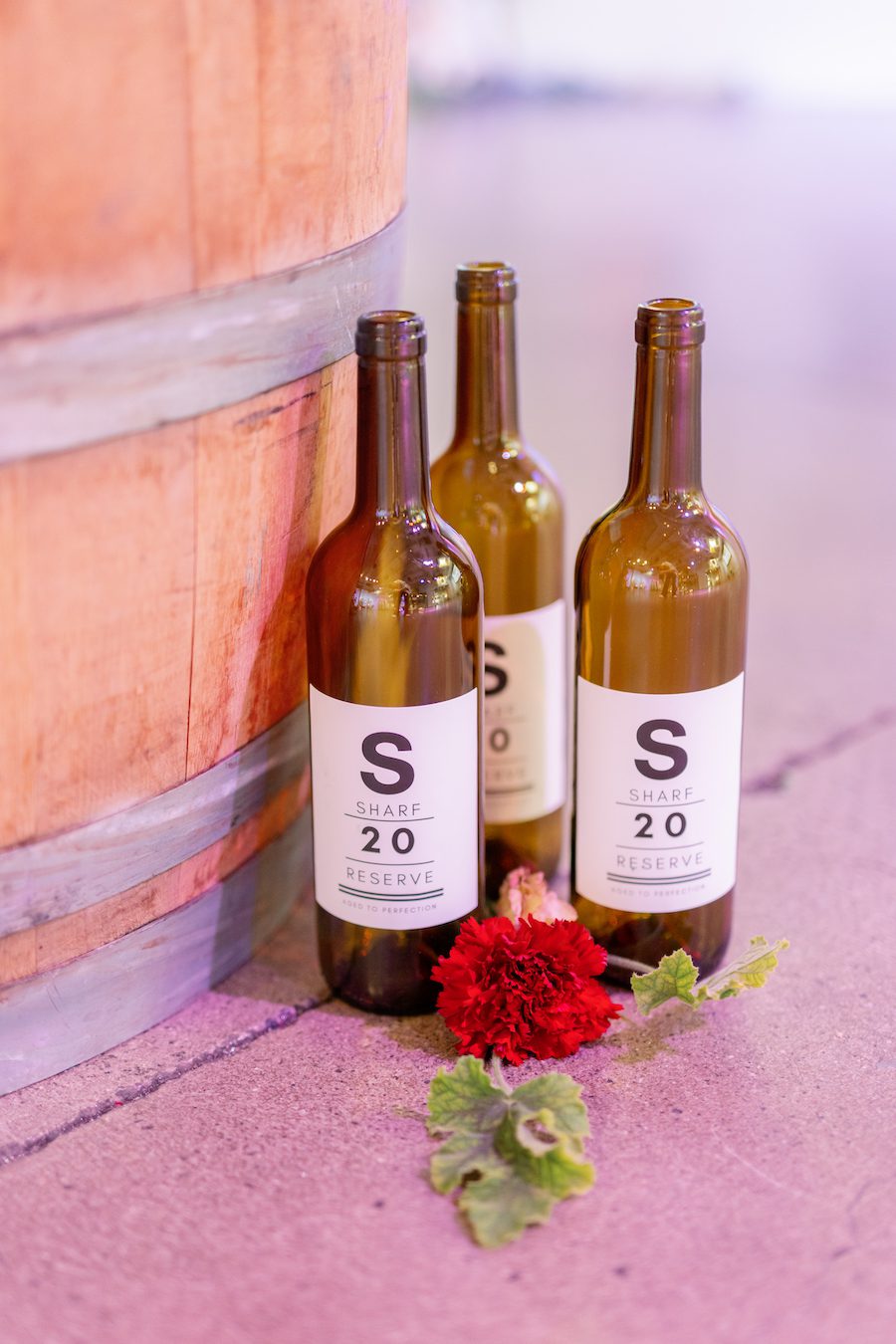 The Anniversary Celebration of Her Dreams:
Not only did Roman surprise his wife with this stunning walk through of the past 20-years of their life together, but just as they re-danced their first dance together he told her he had one last surprise for her! She opened up a wrapped picture frame that stated "But wait…there's more!" Just as she thought she had seen it all he surprised her with a part 2 to this magical day and off they went to the second location!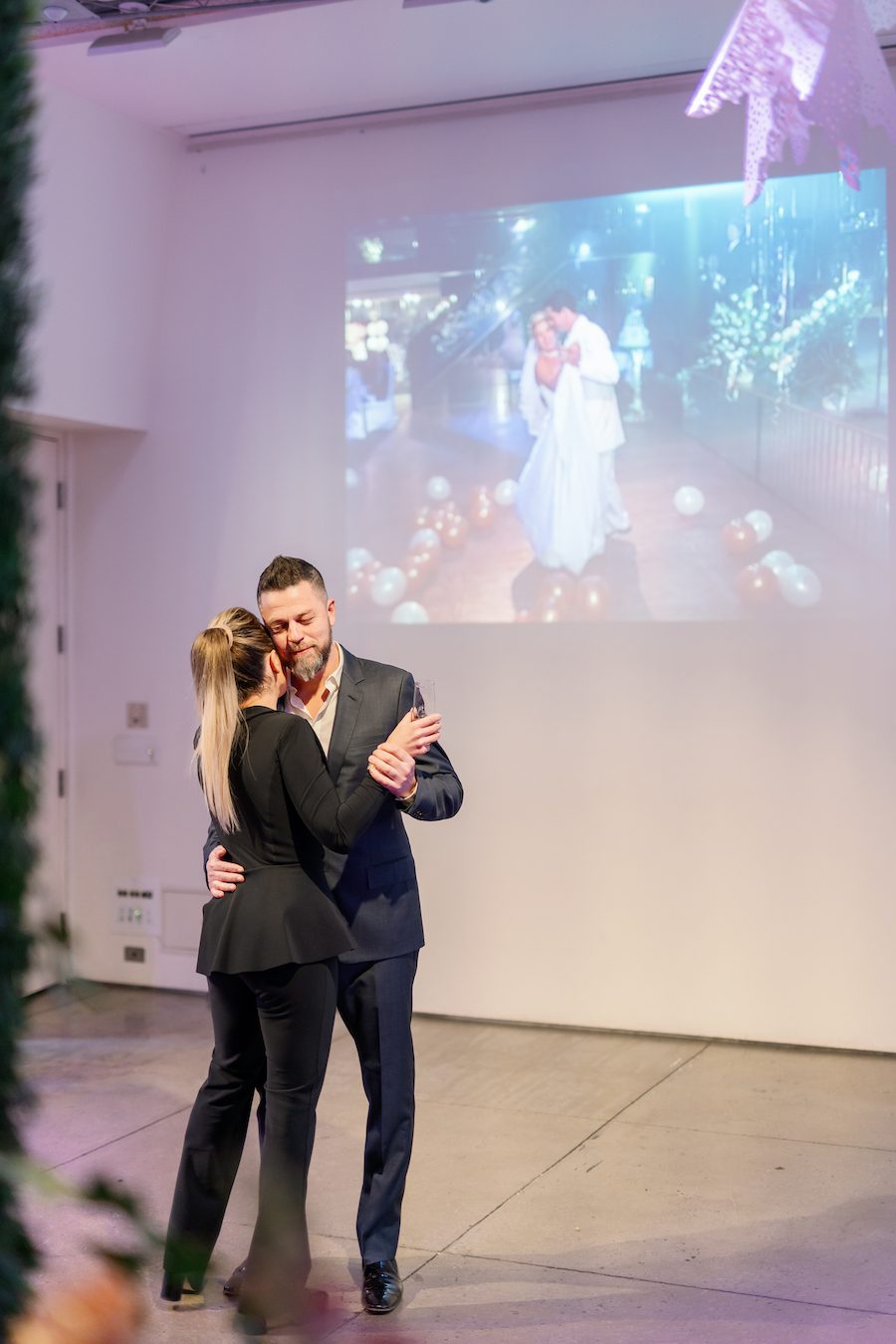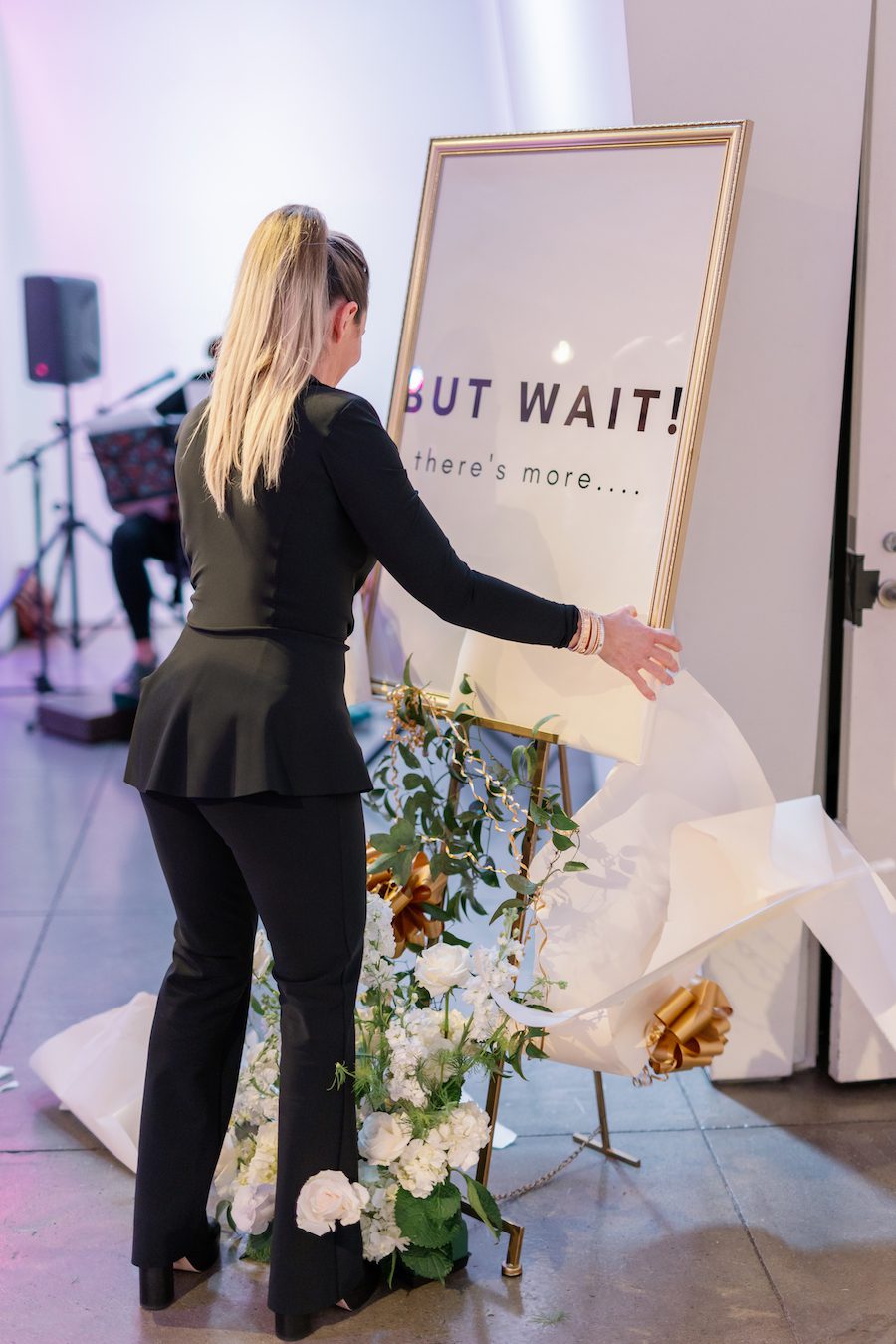 Click here for part two and to read more about the part 2 of this breathtaking Laguna Beach 20-year anniversary celebration and re-proposal!
120 Year Anniversary Re-Proposal in Laguna Beach
Looking to plan a luxury anniversary or re-proposal?
We can help. Your romantic and thoughtful event begins here.
---
Vendors:
Proposal and Anniversary Planners: The Yes Girls | Location: Orange County, CA | Photo: Purity Weddings