Wedding Anniversary, Vow Renewal & Re-Proposal Planning
Thinking of renewing your vows or planning a surprise romantic anniversary? Considering re-proposing to give her an unforgettable memory?
The Yes Girls will help plan a thoughtful and romantic wedding anniversary you and your spouse will never forget.
You said, "I do"… now show her, "I always will."

Surprise Anniversary Package
$250 + Customized Rate
For busy professionals, moms and dads, and over-occupied couples alike, pursuing romance may not always feel accessible. We can help make this anniversary more memorable than dinner. Romance starts with being intentional.
Let us handle your big plans such as hotels, romantic venues, transportation, activities and gifts. We add a female's perspective and make sure the little details that women appreciate are not forgotten! We take care of your special celebration from beginning to end with a whole new level of thoughtfulness.
Step 1: We help create your impressive idea
The Yes Girls team brainstorm (2) or more personalized wedding anniversary ideas using our relationship questionnaire (ideas are invented per client and NOT from a stock list of ideas)
We help pick out the perfect wedding anniversary gifts to pair with your custom ideas
Step 2: We plan and book it
We will research and book all the vendors (hotels, activities, romantic venues, florists, transportation, photographers, gifts)
Design decor and set up beautiful wedding anniversary (or vow renewal) scenery
Incorporate memorable wedding day items from your first "I do's" together
Hire officiant for your vow renewals (if desired)
Detailed itinerary of your celebration
Unlimited communication via phone or email with The Yes Girls Wedding Anniversary planners
Step 3: We coordinate, you enjoy!
Verify and confirm all final arrangements and costs
Provide a user-friendly timeline so you and vendors are on the same page
Coordination of a surprise Wedding Anniversary party with family and friends upon request
Create an experience that will make your spouse fall in love with you all over again
Pricing Details
1) $250 deposit: You will receive our questionnaire & (2) or more personalized wedding anniversary celebration ideas including gift suggestions.
2) After you fill out the questionnaire & The Yes Girls will email you personalized ideas & visual aids within (4) business days. Once you decide on your anniversary idea, we will put together your customized quote. Deposit goes towards this quote.
[/accordionitem]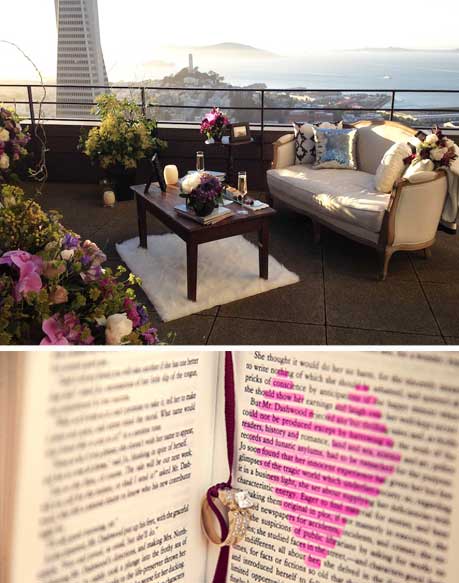 "The anniversary went absolutely amazing! She was surprised from the start! The time we had together will always be remembered and cherished forever! Thank you so much and can't wait to plan something even bigger with y'all in the future for the most amazing woman ever! The ideas and planning were perfect and you made it so easy for me to make it go just as planned!" – Joseph / Nashville, TN
Cheers to another year honoring your commitment to one another… that's worth celebrating!
The Yes Girls™ donates 10% of all profits to 3 Strands Non-Profit
 Organization to help provide rescue for human trafficking.