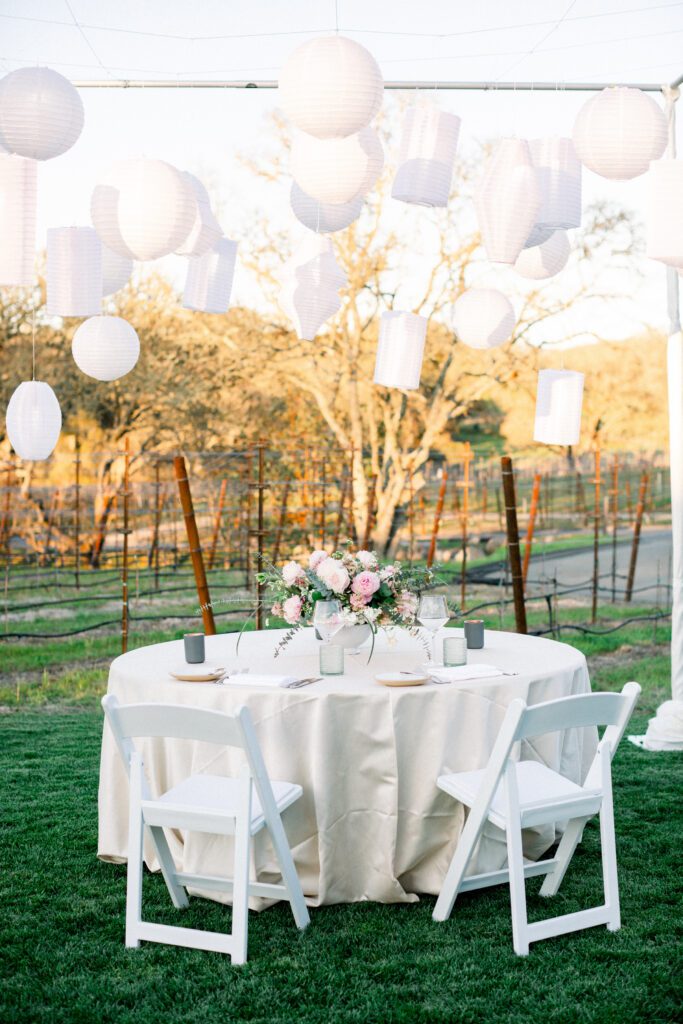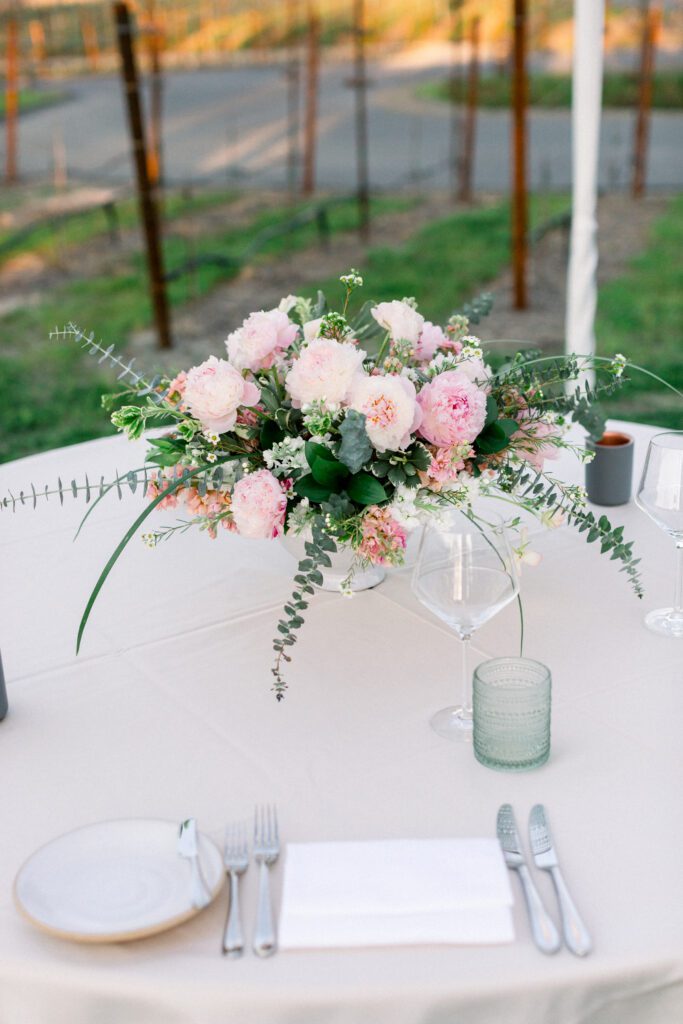 Often times proposals call for a fun weekend getaway and a change of scenery! This gorgeous hanging lanterns proposal in Sonoma was simple yet oh so sweet! Arjun wanted to take a trip to a special location to surprise his lovely girlfriend Chelcie with a thoughtful proposal. Arjun expressed his desire for an abundance of lighting and lanterns, to light up the sky as the couple enjoyed a private dinner for two! With that in mind, we knew The Montage Healdsburg would be the perfect place to make this plan come to life!
The couple spent their day wine tasting and walking the beautiful vineyards in Sonoma. Little did Chelcie know that her night would end in a surprise that would change her life forever! Arjun escorted Chelcie into the vineyard where a table for two was set up underneath a custom grid with an assortment of hanging lanterns in various shapes and sizes. A gorgeous floral arrangement in Chelcie's favorite colors and flowers added the perfect touch to the table display. Right as the sun was setting, Arjun got down on one knee and popped the question! Chelcie was overjoyed with the thoughtfulness that was put in to making this night so special. Arjun and Chelcie used the remaining moments of sunlight exploring the surrounding areas to take photos that they will hold dear to their hearts for the rest of their lives. The lovely couple enjoyed a delicious three course meal cooked and served by the wonderful staff at Montage Healdsburg. As the sun went down and darkness over took them, the beautiful ambiance created by the hanging lanterns allowed the couple to enjoy the rest of their night together by sharing many laughs and tasty champagne.
Thank you for allowing us to take part in your special day! Congratulations Arjun and Chelcie!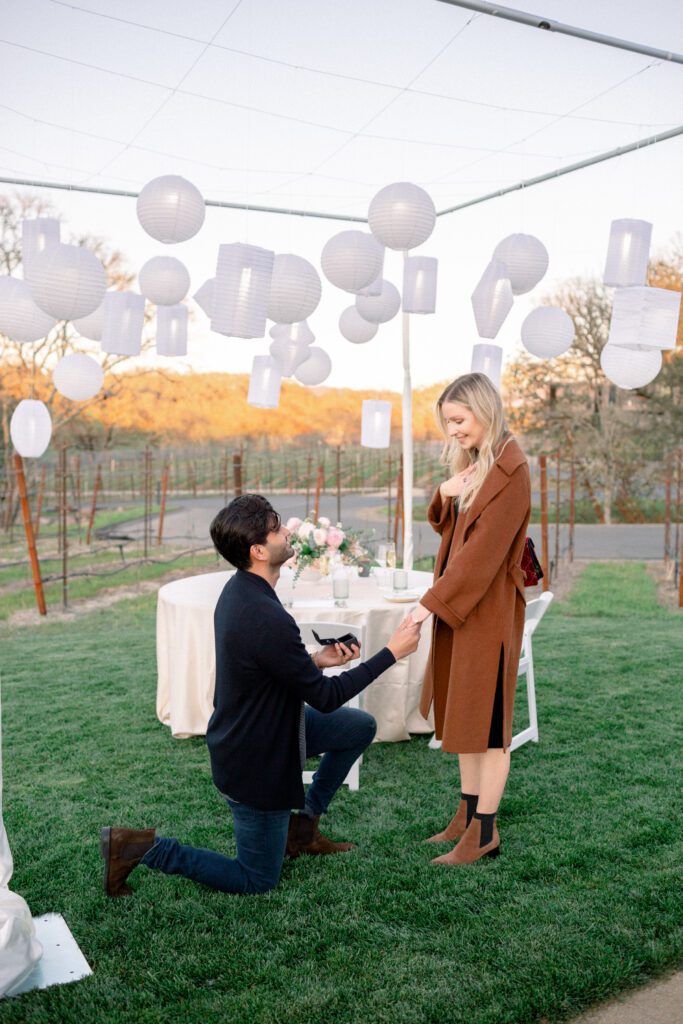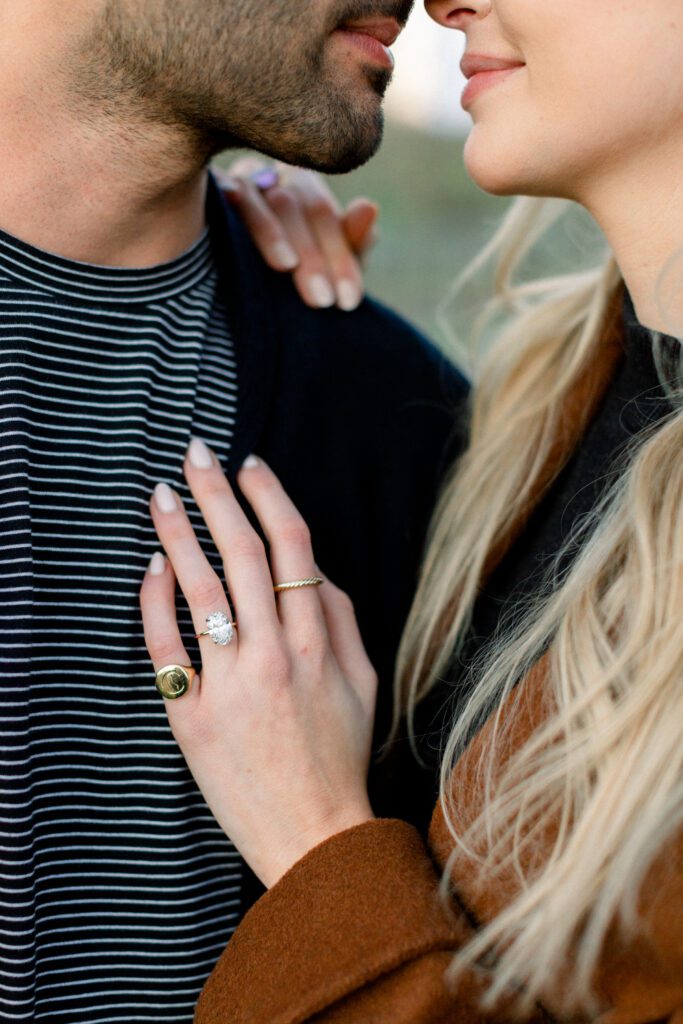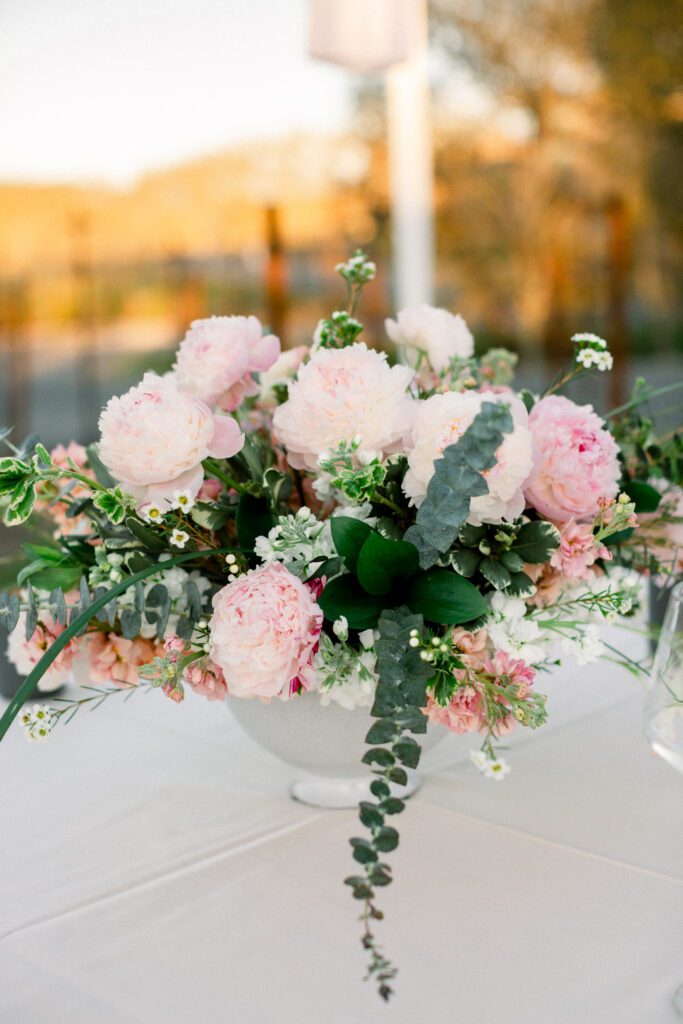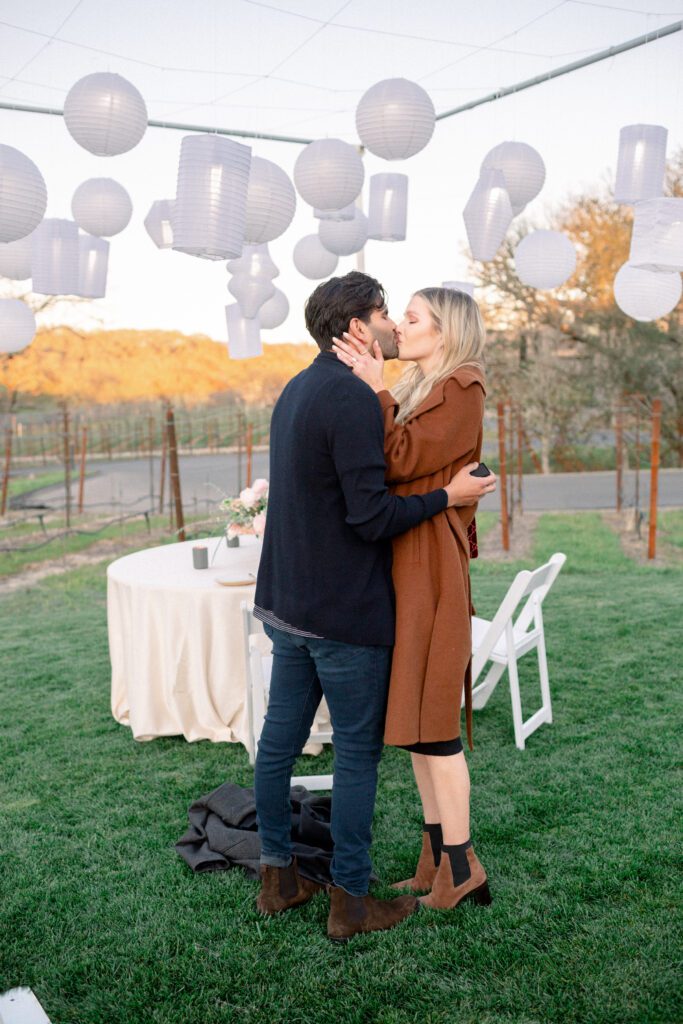 Proposal Ideas and Planning: The Yes Girls | Photography: Jessica Kay Photography