Notorious for impeccable craftsmanship and sustainably created diamonds, Vrai engagement rings are some of the most beautiful pieces I have ever seen! This collection is incredibly romantic… I love the simple detailing paired with the most gorgeous center stones! Check out my favorites!
"Our Purpose at VRAI we believe in creating diamond jewelry that inspires beauty, optimism and possibility through the human lens of innovation, the power of continually moving forward and embracing change, and in the beauty of evolution."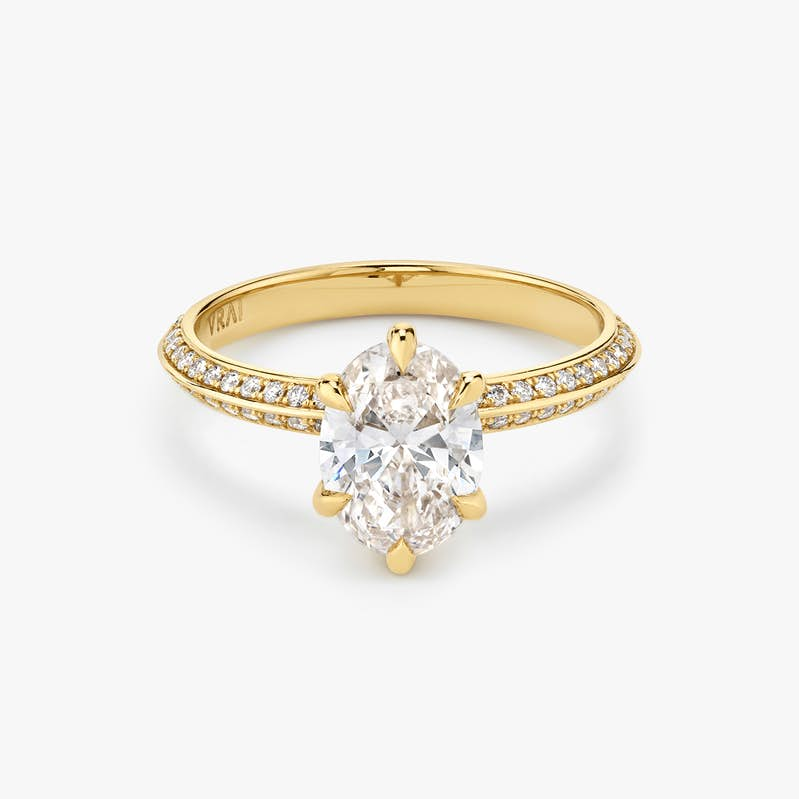 The Knife-Edge Diamond Solitaire Engagement Ring
The Knife-Edge solitaire ring in 18k yellow gold with an oval cut diamond and pave band. The Knife-Edge engagement ring is our contemporary rendition of a classic style. Sloping edges form a subtle meeting point creating an elegant silhouette with minimalist appeal. A slightly tapered band adds depth and dimension spotlighting your diamond's brilliance.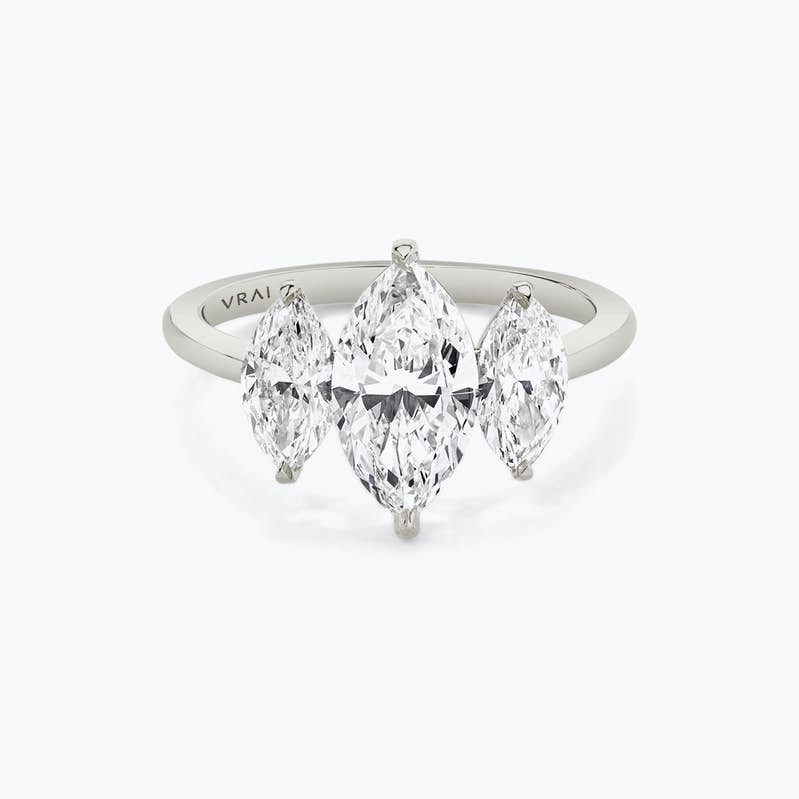 Trio Diamond Multi-Stone Engagement Ring
The Trio three-stone ring in 18k white gold with a marquise cut diamond. A romantic reminder of the past, present and future – the Trio multi-stone engagement ring is our refined interpretation of a classic style. A pair of graduated diamonds enhance the brilliance of your center stone. Contoured cups clasp each diamond securely, serving as both a thoughtful symbol and a functional detail.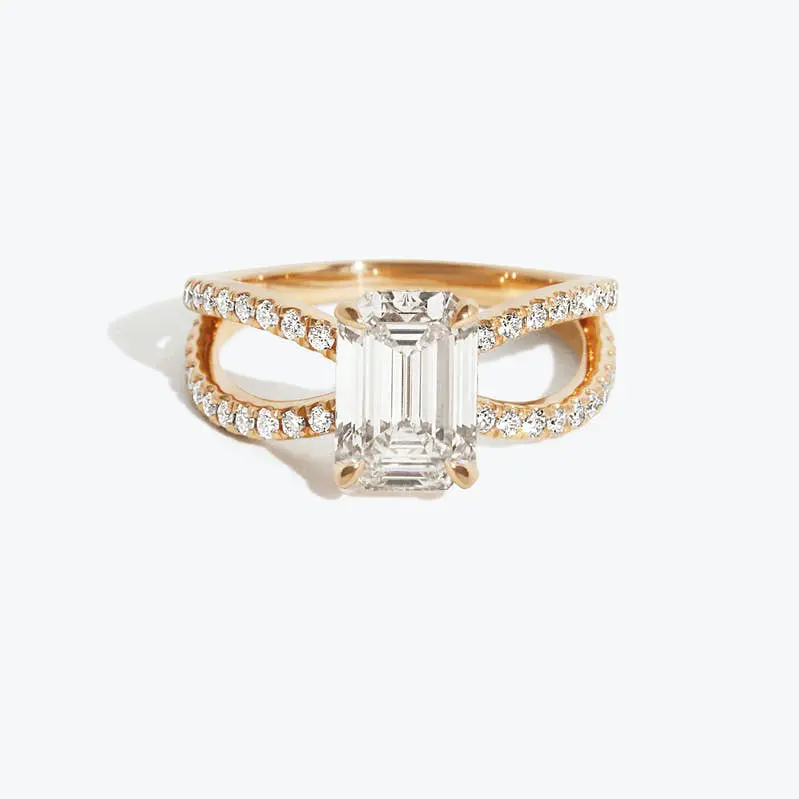 The Duet Twist Diamond Solitaire Engagement Ring
The Duet diamond ring in 14k rose gold with an emerald cut diamond and double pave band. Inspired by the beauty of two things coming together, the Duet engagement ring merges a balanced form with a graceful silhouette. A slender shape rounds out a refined profile that modernizes this classic ring style.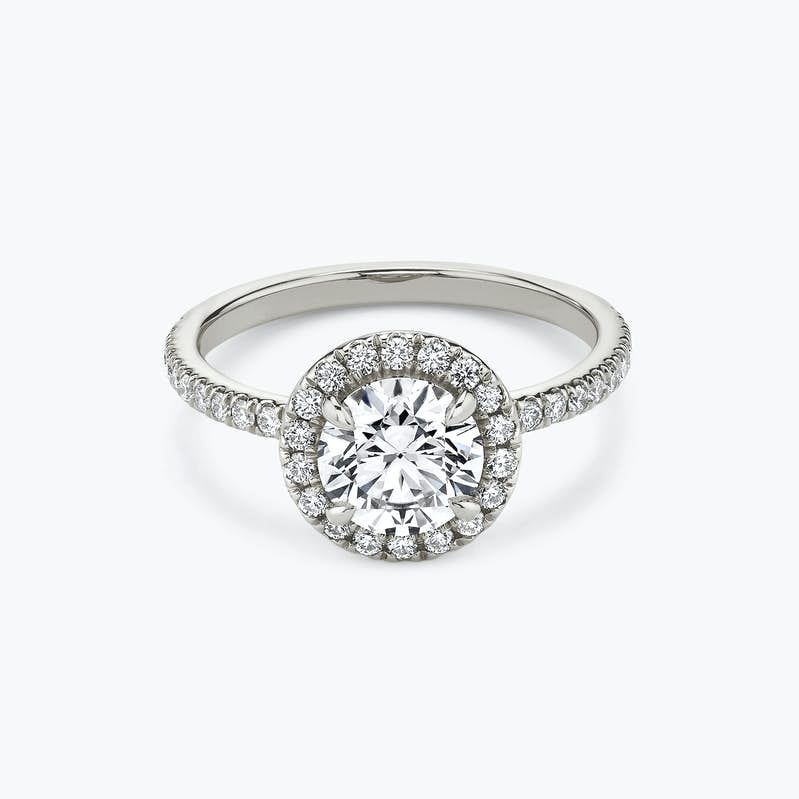 The Halo diamond ring in platinum with a round brilliant cut diamond and pave band. The Halo engagement ring is our rendition of a classically romantic setting. A radiant series of individually handset pavé diamonds accent the brilliance of your center stone. Thoughtfully designed to sit low on your finger and flush with your wedding band, our signature sling dips slightly below the band, drawing in light so your diamond shines bright.