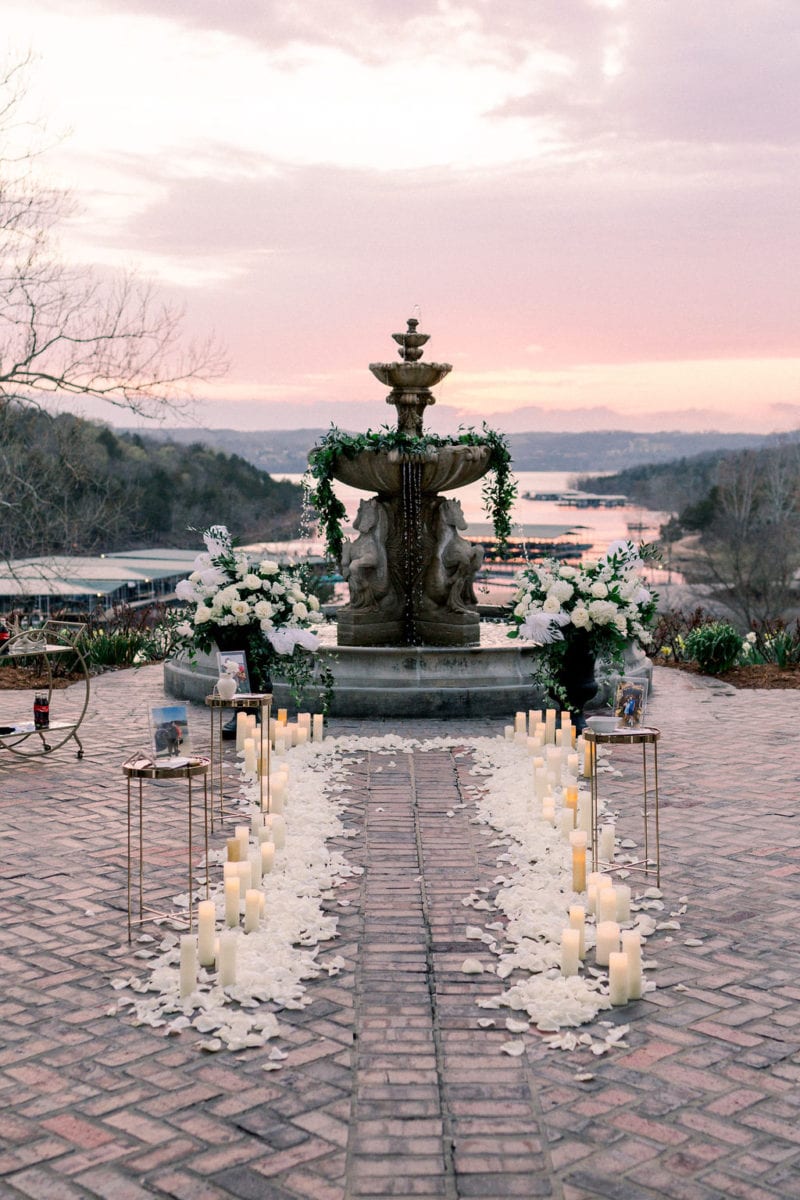 Not only was Braden's proposal to Katelyn beyond stunning, but it was full of the most romantic details that a girl could ask for! These two love birds met when they were children at Lake of the Ozarks.  Their families were friends and just so happened to have neighboring lake houses.  So how fitting is it that Braden proposed on a lake vacation with both of their families?  While Katelyn thought that they were heading to a family dinner, she was actually walking into her favorite movie (Great Gatsby) brought to life!  A giant monogram "gate" opened as she walked in, to reveal Braden standing at the end of an aisle of rose petals and candles. Three tables with three love letters marked his favorite memories of her, along with photos and memorabilia.  As they reached the end of the aisle, he had one more love letter for her, leading up to the big question! As she said "YES!" fireworks went off over the lake.  TALK ABOUT OVER THE TOP! Stay tuned for the video next week!
Marriage Proposal Planning and Design: The Yes Girls
Florals: He Loves Me Flowers
Photography: Shea Brianne Photography


Want to create her dream marriage proposal? We have the perfect way. Contact The Yes Girls to get started on your personalized marriage proposal, wedding plan, vow renewal, anniversary or date night today! We're so excited to work with you!