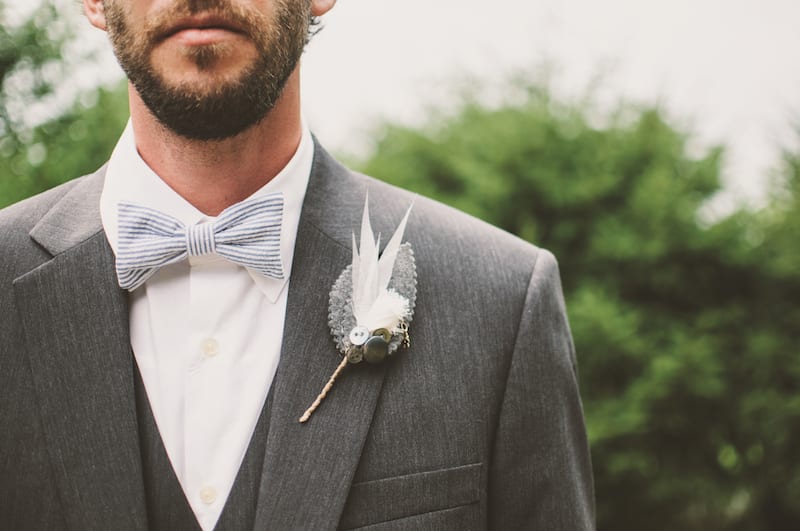 Why should wedding dress selection be the biggest fashion choice of the big day? Where is the 72 hour marathon of Say Yes to the Tux? Let us forget about tulle and silhouettes for just one minute and focus on ties and tails! Here are seven looks from the most stylish grooms of the past year to inspire your attire.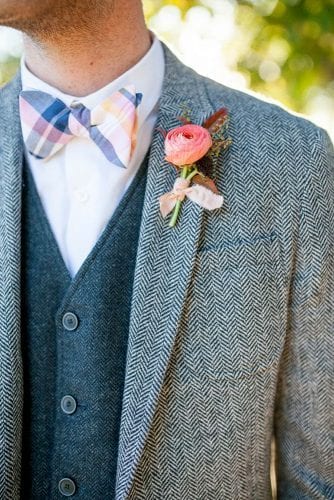 For the boho wedding and hipster groom, here is a tweed twofer with colorful accents to bring life to the otherwise dark suit.
Great for:
Country wedding, boho wedding, rustic wedding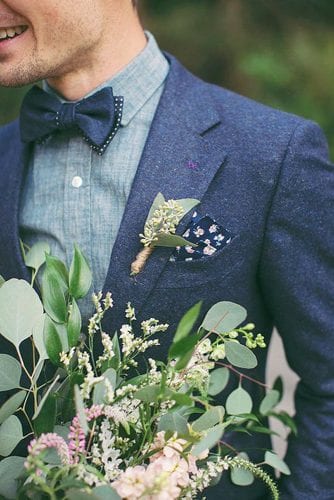 You won't
have
the blues on your big day, but if you are a fan of the shade, here is a stunning way to incorporate it in your look.
Great for:
Modern wedding, industrial wedding, rustic wedding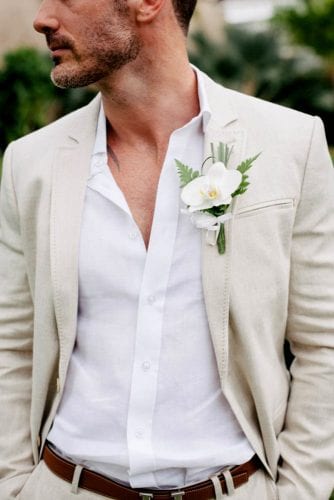 The tan suit; the timeless staple for beachy weddings. Complete the look with a white shirt, brown belt and matching shoes or none at all if you want to go all out. Toss on a lei or accessorize with a tropical flower to complete your beach 'fit.
Great for:
Beach wedding, white wedding, destination wedding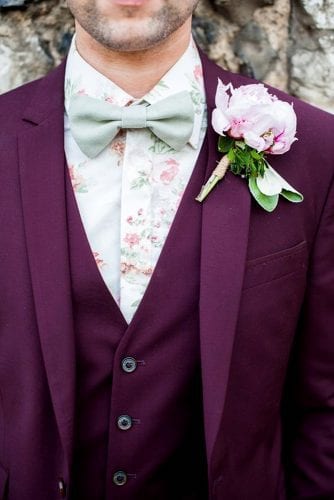 For the flashy, floral-loving, fashion-forward groom! Pick a rich hue and play it up for an unforgettable outfit.
Great for:
Holiday weddings like NYE or Christmas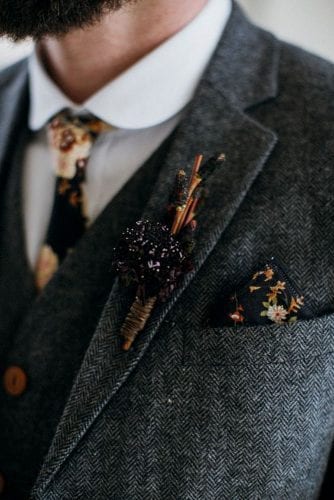 For an edgy take on the traditional tweed suit coat, tie in a floral tie! Add a matching pocket square to take it up a level.
Great for:
Industrial weddings, barn wedding, rustic outdoor wedding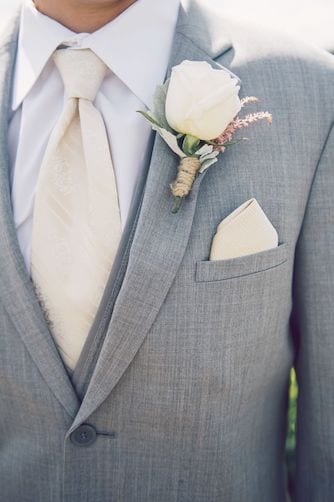 If you are going for Gatsby glam, contemporary chic or anything in between, this take on the traditional groom look is for you. Trade your black coat for a grey jacket and add a splash of pastel that Jay Gatsby himself would sport, old sport.
Great for:
Gilded age wedding, contemporary wedding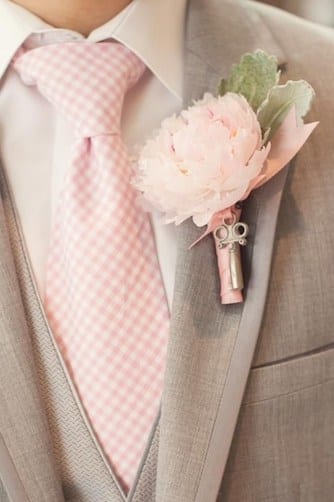 Blush is no longer reserved for the blushing bride! Bring a romantic vibe to your look with light shades like beige and blush, making for an outfit that will be the envy of the wedding party and guests alike!
Great for:
Vintage romance, country wedding, beach wedding
Whether you are a groom or are dressing your groom, gather some inspiration from these fashionable fellas and start planning your wedding day look!
Image Credits: Trendy Groom | Blue Suit | Tan Suit | Burgundy and Floral Groom | Popular Dark Suit | Gatsby Groom | Blush Groom


Want to create her dream marriage proposal? We have the perfect way. Contact The Yes Girls to get started on your personalized marriage proposal, wedding plan, vow renewal, anniversary or date night today! We're so excited to work with you!