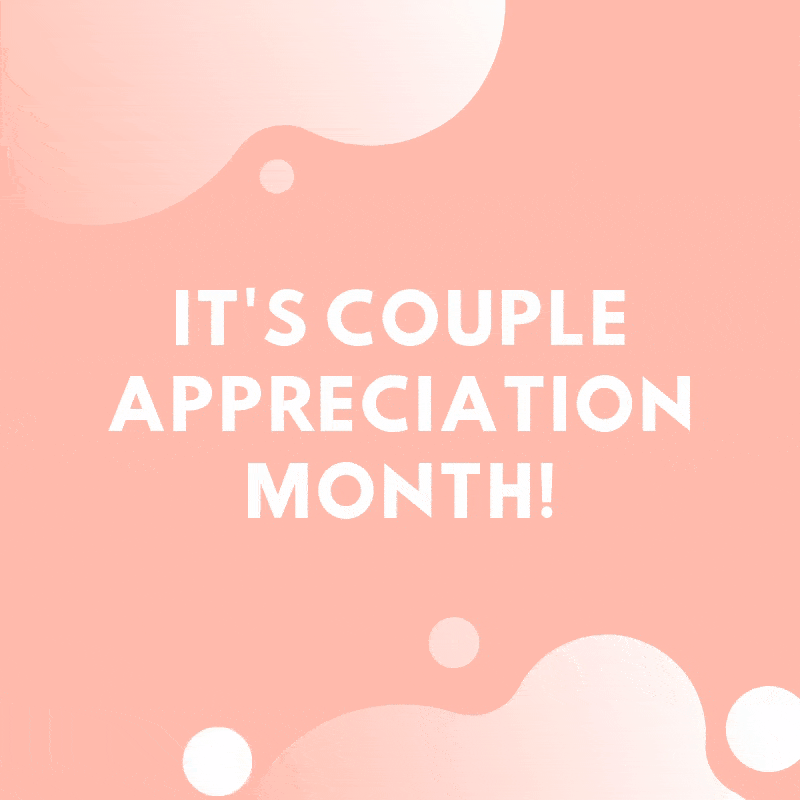 Yes, we might be in the middle of a pandemic, but that doesn't mean we can't show a little appreciation! With couple appreciation month here, let's take the time to really make our partner feel totally loved! How are you making your partner feel appreciated? Coming up blank? No worries, we've got you.
So, who needs a little inspiration? We got it, let's go!
Straight Up ASK – What better way to get the specifics than straight from the source. Grab a bottle of wine, two glasses and have a seat on he couch or kitchen table. Ask your partner – Did I do something this week that made you feel appreciated? It really is that simple.
Follow It Up – Follow up with – Is there anything I can do this week to make you feel more appreciated? It totally shows that you are invested in their happiness. The more information you have, the more you can continue to fill up their love tank every single week, month and year.
Make Eye Contact – While you are having these important conversations, make sure you are in full eye contact mode! It shows that you are present, invested and completely interested in what the other is saying.
Add Touch – Isn't that fun? If you are sitting close to one another – hold hands, rest your hand on their leg, put your arm around the other and snuggle up! Affection can soften and relax the moment so you both feel happy and open.
Take Notes – We really believe in WRITING IT DOWN. You are way more likely to remember and commit to something when you write it down. Jot it down in a calendar, a notebook, your journal – whatever floats your boat and keeps your organized.