Calling all fashion-forward men!  Are you worried about what you'll wear on your wedding day?  Not sure how to make a statement while still looking classy?  No worries, we have a solution!  Instead of the traditional grey, black, navy, or tan suit, why not wear a colored suit?  Jewel tones are perfect, because they are darker shades which will keep the wedding looking elegant and not tacky.  The rich colors are unexpected, however, so you can still claim the title of "Best Dressed Groom."
The key to making a colored suit work is by incorporating the color throughout the wedding.  You don't want to go overboard, but rather use the color sparingly throughout florals, tablescapes, or by using a lighter hue for bridesmaid dresses.  It's important to avoid large patches of the exact suit color any where else in the wedding (such as table cloths) to ensure the groom won't blend into the background of the decor.  Most importantly, make sure the suit fits perfect.  While neutral suits have some leeway when it comes to fit, colored suits will show any baggy areas or places where the fabric stretches too much.  A well-tailored, colored suit will be the perfect way to stand out on your wedding day!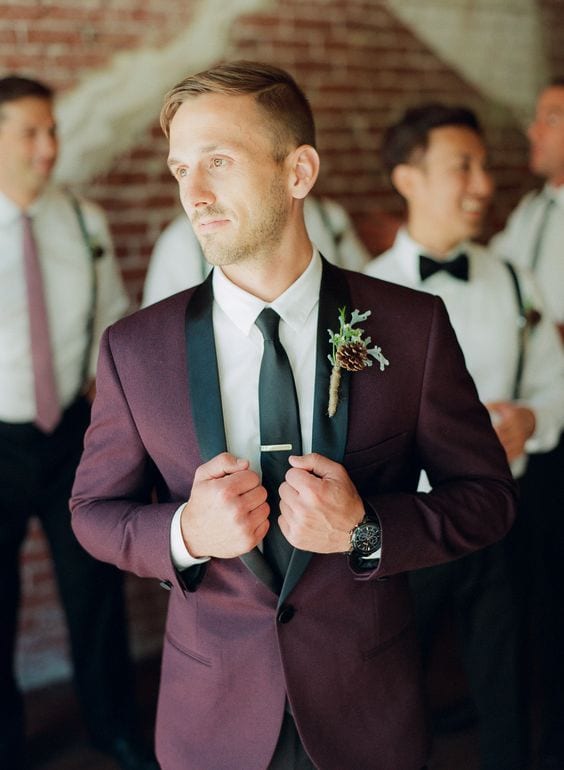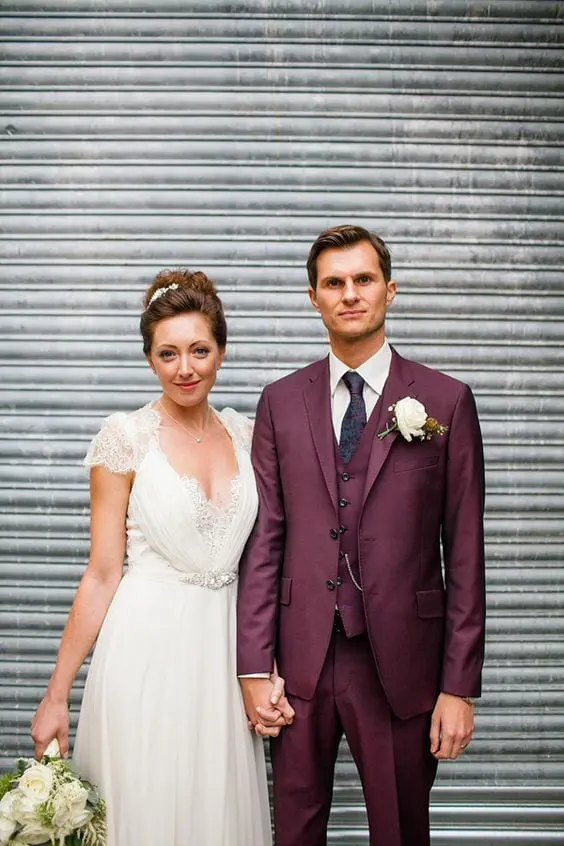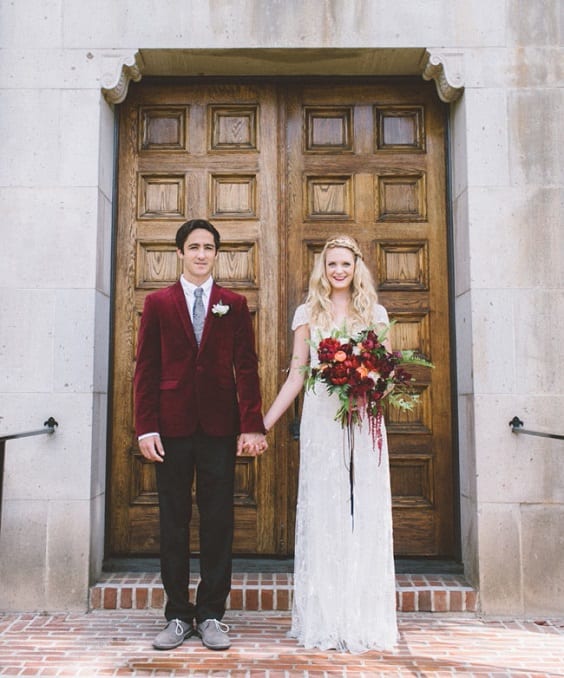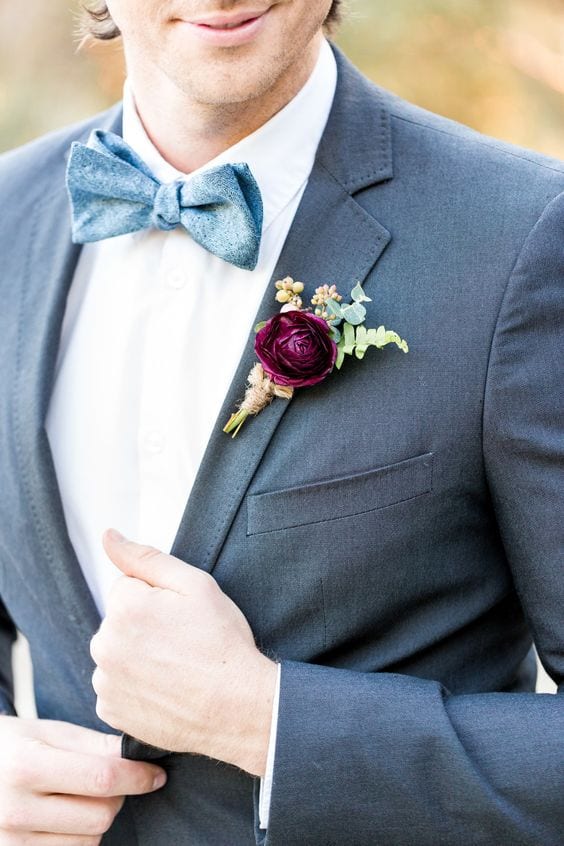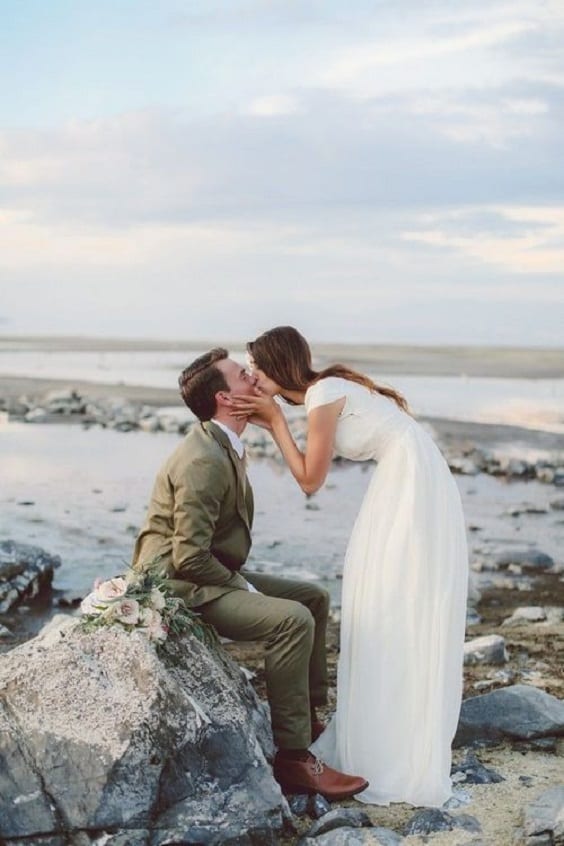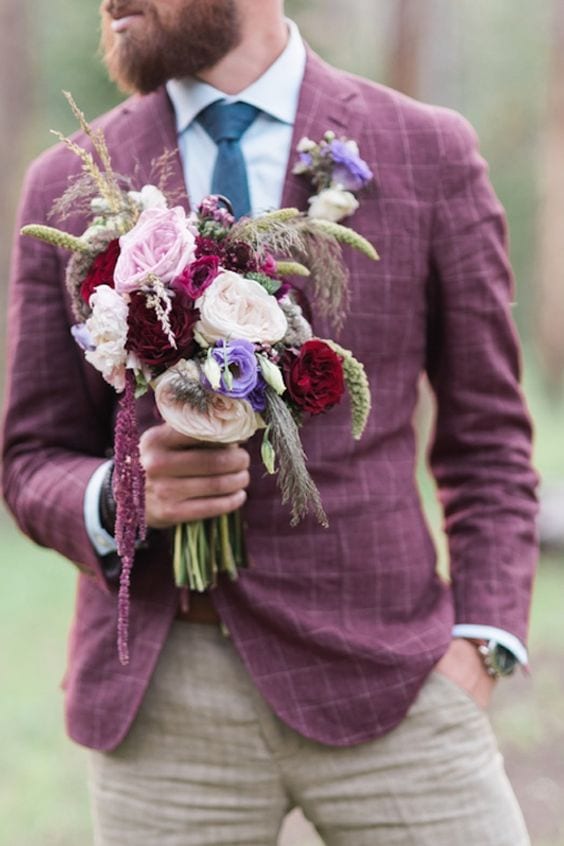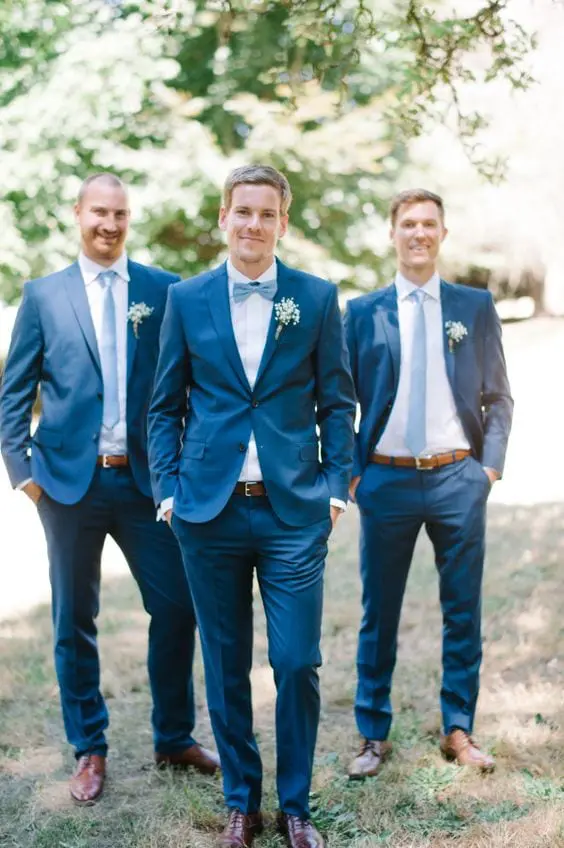 Image Credits:
The Youngrens
/
Blue Rose Pictures
/
Ali & Garrett
/
Pinterest
/
Koman Photography
/
Anna Delores
/
M and J Photography
/
Emma Case Photography


Want to create her dream marriage proposal? We have the perfect way. Contact The Yes Girls to get started on your personalized marriage proposal, wedding plan, vow renewal, anniversary or date night today! We're so excited to work with you!