This proposal is especially close to my heart because it was one of my first proposals! It's about time that I share it.  Scott, one smart gentleman, took advantage of a hidden gem in Napa Valley, CA for his marriage proposal. Scott found the perfect balance between romance and creativity when he proposed to his fiancée Blair in Napa.  Scott used all her "favorite things" and it turned out just…incredible.
Scott and Blair are both from Illinois so it was a big surprise when he whisked Blair off on a romantic get-a-way to Napa Valley. To start the day off right, they went on a private horseback ride through Sonoma vineyards (located at Roche Carneros Estate).  After their amazing morning in Sonoma, they spent the evening wine tasting in Napa ending at Domaine Carneros Winery.  When they arrived, the manager (who was in on the surprise) informed the couple they just missed the last group wine tour, however they had one private tour still available. Scott knowing all this agreed.
They got the full blown tour of the winery and ended upstairs on a private balcony with huge bouquet of red roses (her favorite flower). Oh and I cannot forget to mention they had a private waiter (who was also in on the proposal) serving the wines, gourmet cheeses, and a rose bush! Yes, a rose bush; it is a special memento between Scott and Blair.  The rose bush held a love letter written by Scott. Once Blair finished reading, Scott cued the music, playing "their" song as he asked, "Will You Marry Me?"
She cried, "Yes!" and they continued celebrating with her favorite chocolate lava cake (he had it delivered) and a private limo waiting to take them to a delicious dinner downtown!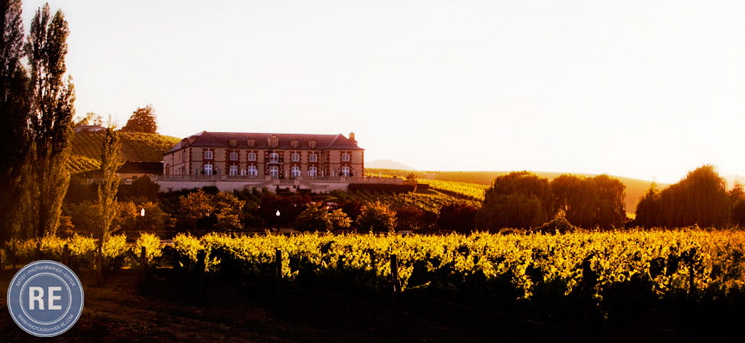 Kudos Scott for tuning into Blair's favorite things and using them in your proposal. Amazing!!!!
Domaine Carneros Winery is a hidden gem in Napa Valley! Domaine Carneros gives private wine tastings and a private balcony that overlooks the rolling vineyards for proposing to your sweetheart! It doesn't get much sweeter than that. Easy yet exquisite.
Love,


Want to create her dream marriage proposal? We have the perfect way. Contact The Yes Girls to get started on your personalized marriage proposal, wedding plan, vow renewal, anniversary or date night today! We're so excited to work with you!