Happy Monday Men! Have you started looking at wedding bands for your upcoming nuptials yet? I know you sent tons of time picking out her special ring, but don't forget about yours! While you can always get something classic and simple (who doesn't love a solid white gold band?), here are three fun options if you want to get a little creative with your ring!
Mens jewelry has come a long way in recent years, with many men opting for stylish and trendy pieces to complement their personal style. One popular trend in men's jewelry is the use of platinum for wedding bands. Platinum is a durable and hypoallergenic metal, making it a great choice for men with sensitive skin.
Additionally, the sleek and modern look of platinum gives it a sophisticated edge over traditional gold or silver bands. Trendy men's platinum wedding bands are now a popular choice for grooms looking for a stylish and timeless symbol of their commitment.
Of course, if you want something really unique, both baseball & wedding seasons are both in full swing (see what I did there?) so check out these rings that resemble our favorite sport! Photos are from Titanium-Buzz.com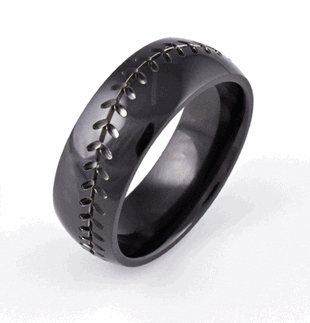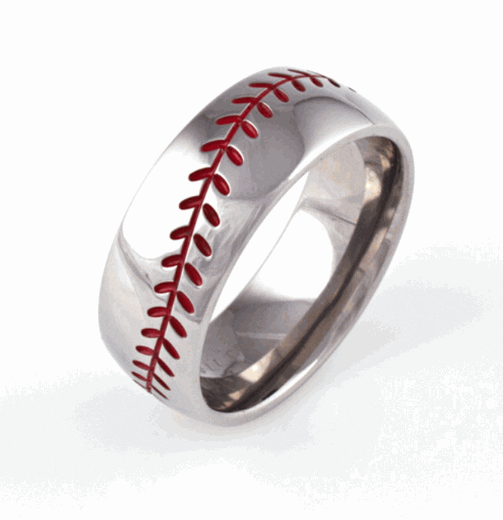 What about this unique feature, get your wife's fingerprints engraved on the inside of your ring! Photo from GNGJewel where the ring can be purchased!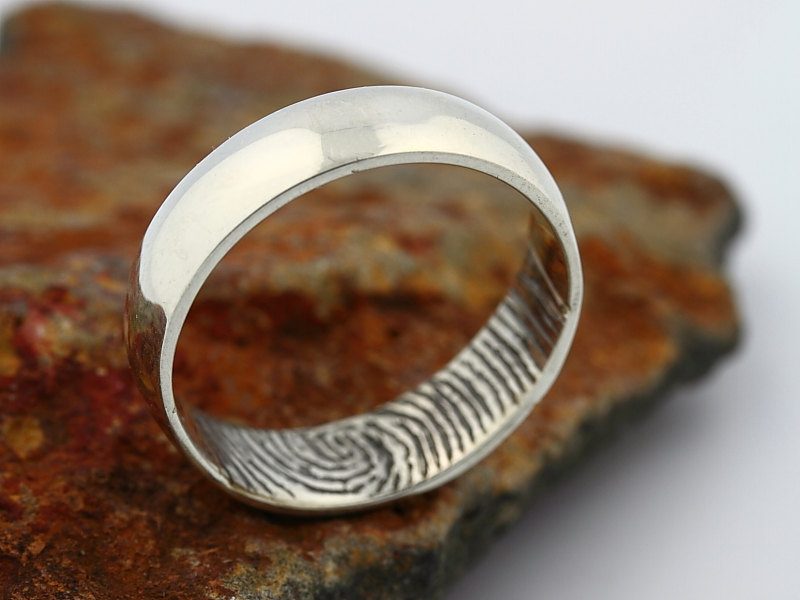 Or if you're thinking about getting a ring that is a little more durable than average, what about these great QALO rings?