Okay, Valentine's Day is over… we know you just gave your special girl a gift and you and I both know that you "checked off that to do" item. But romance is so much more than one day a year. And while most men feel like they can just give flowers and cards on February 14th, it's simply not the case. Your woman wants to feel loved every single day of the year! Now, before you start rolling your eyes and feeling overwhelmed just remember that romance doesn't have to equate to dollar signs and wasted time; romance is about thoughtfulness and creativity. If your a normal guy you're thinking, "thoughtfulness and creativity sound great, but how on Earth is it actually possible when I'm the least creative person ever?" Well with The Yes Girls, we can help plan innovative dates without breaking the bank! We introduced our Date Night Planning Services a couple of weeks ago, and it has already proven to be a huge success!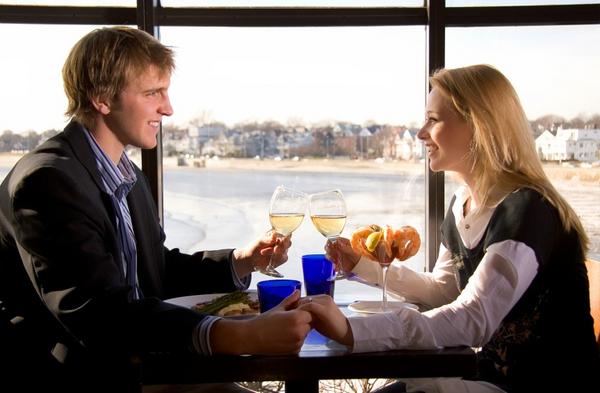 But if you just a regular guy who wants to "wow" your woman on a regular basis then I have a tip for you: date her! I've been preaching dates at you every Monday for almost two years now, but seriously, date your gal. Remember how much fun that first date was? When you picked her up and took her to a special dinner and just talked and got to know each other? Why not reinvent that night? Here is today's date tip: take her on a first date… again!
Go to a restaurant you wouldn't normally try or have been wanting to check out then sit down, unplug, and get to know the woman you love. Ask those silly questions like "what's your favorite color" and "what do you like to do on the weekends" even if you already know the answers. It's fun to hear that great woman talk about herself and watch how your emotions begin to stir for her all over again.
You could even make a wooden disc that says "first date again" and put this idea in your date night jar!
Go on a first date… again… then fall in love… again!
Photo from diveintampabap.com


Want to create her dream marriage proposal? We have the perfect way. Contact The Yes Girls to get started on your personalized marriage proposal, wedding plan, vow renewal, anniversary or date night today! We're so excited to work with you!