Since founding The Yes Girls we have planned thousands of unique and personalized marriage proposals for guys across the United States and Abroad. And over the years we have definitely grown fond of specific vendors and therefore specific venues and locations to plan proposals! That's not to say that we don't love the challenge of a new location or proposal city, but being able to call on our trusty, vetted vendors is definitely a blessing.
Here are just a few of our favorite proposal locations. If you're looking for the perfect place to propose or pop the question, then make sure to check out our Where To Propose page by clicking here.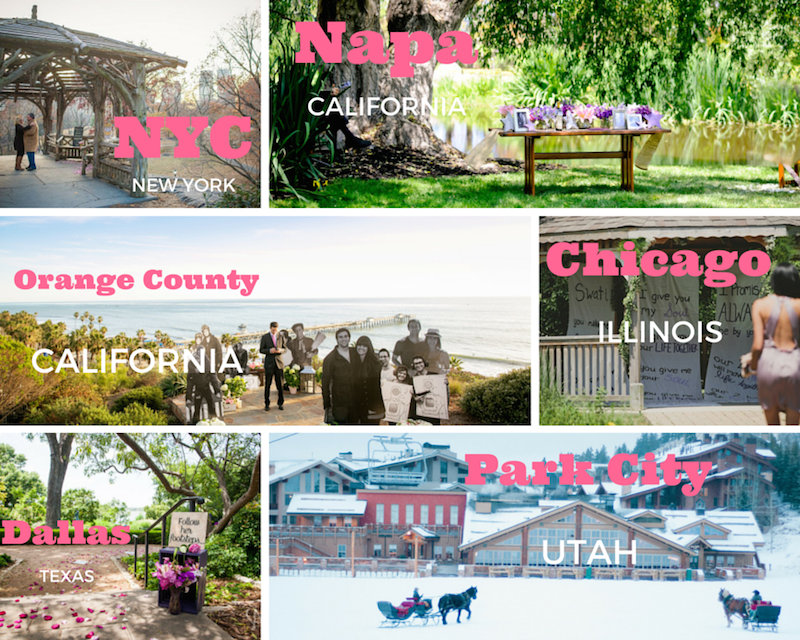 Want to create her dream marriage proposal? We have the perfect way. Contact The Yes Girls to get started on your personalized marriage proposal, wedding plan, vow renewal, anniversary or date night today! We're so excited to work with you!