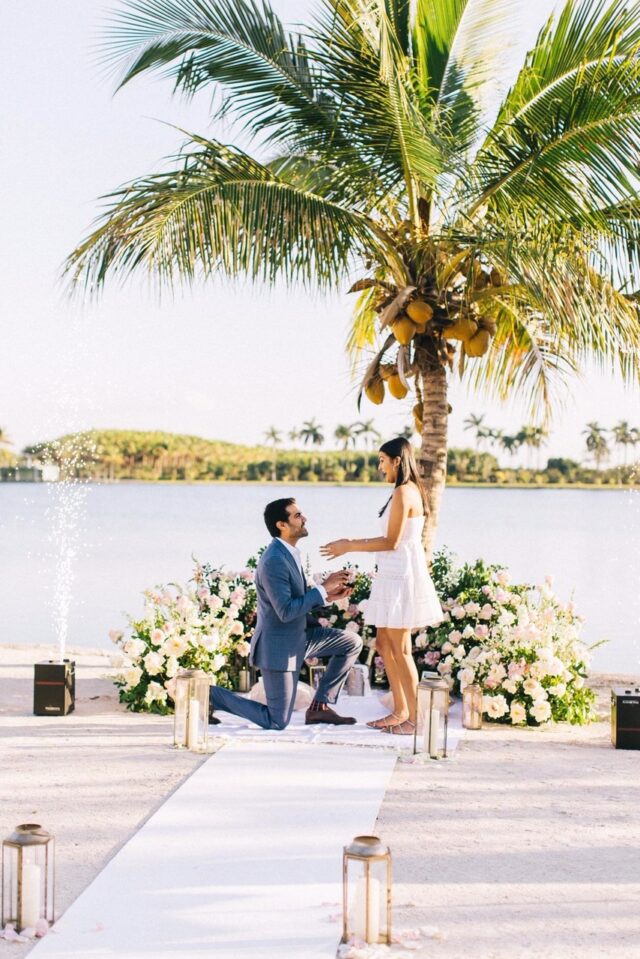 With quarantine and stay-at-home orders the hot topic right now, we're all looking for a little getaway inspiration to make us feel, well… a little less "stuck at home." We wanted to share our STUNNING Miami Florida Beach Proposal that took place a few months ago. We can't get over how stunning the setting was, complete with a beautiful half-circle of flowers, candles creating a romantic glow, a live violinist, and sparkler fountains that went off as soon as she said, "YES!" Oh, and when the couple arrived to their private beach, they pulled up in a luxurious sports car that would be any couple's dream. Talk about arriving in style! The entire set up was fit for any beach-lover's fairy tale proposal. Congrats to these two love birds!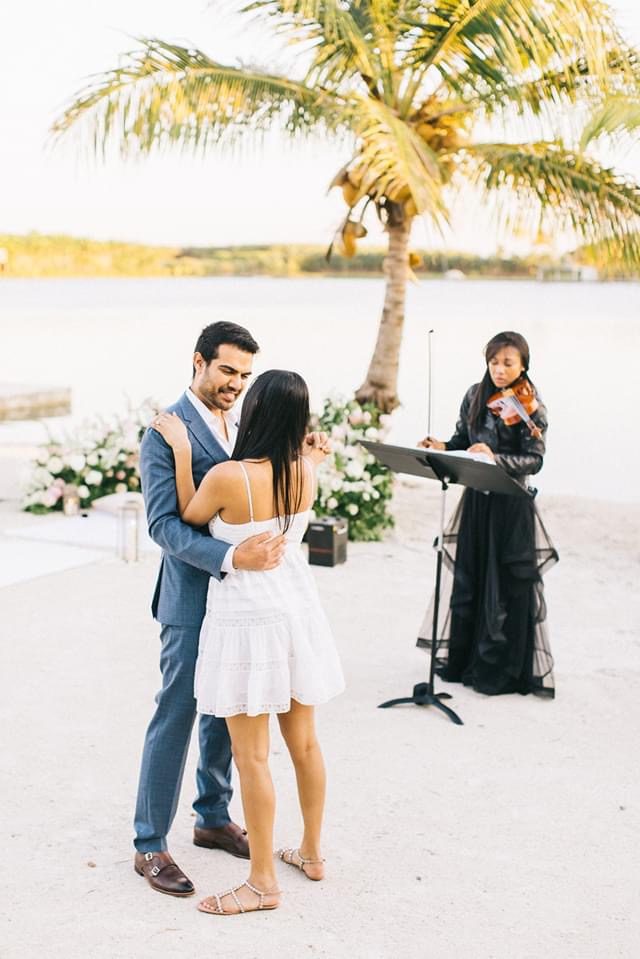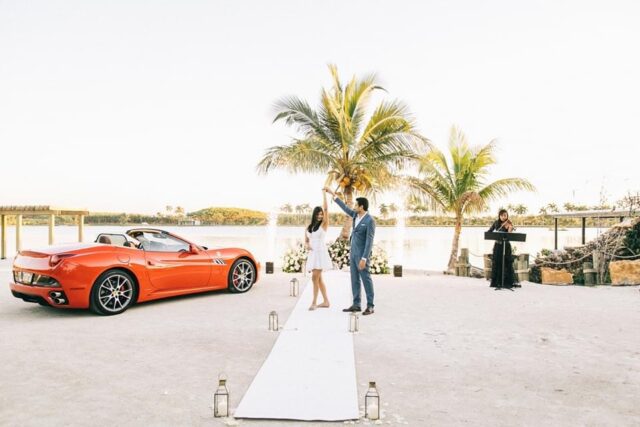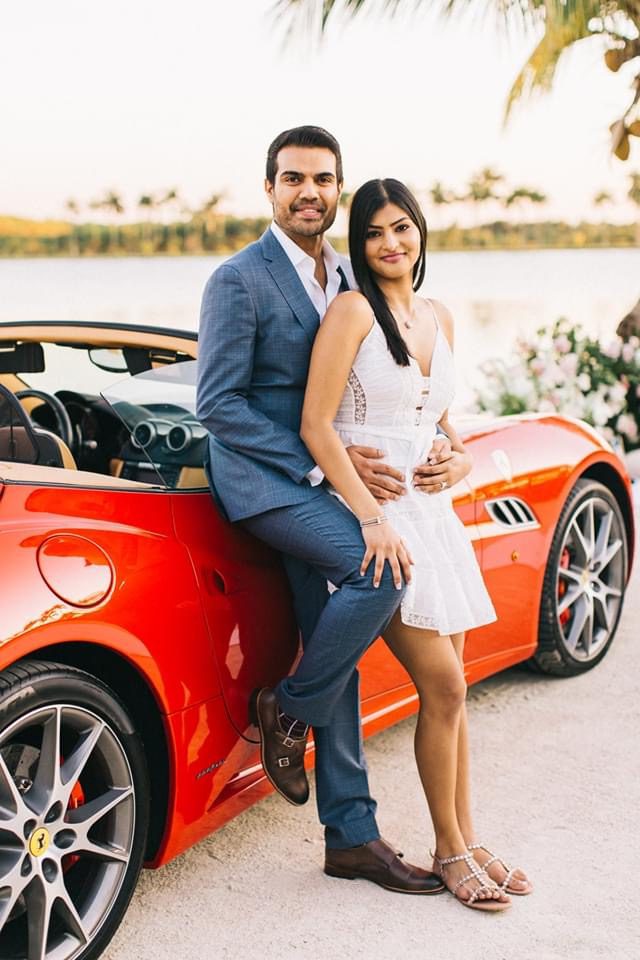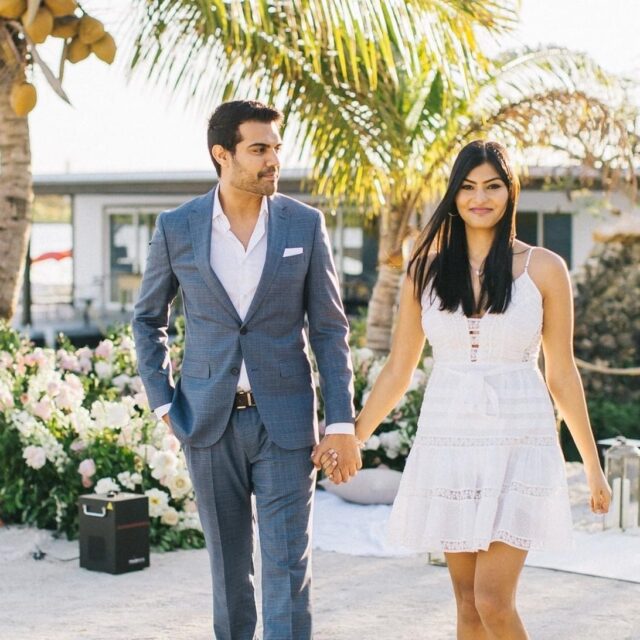 We've been asked quite a few times over the last few months what proposing during quarantine will look like, and if the beaches will be open for marriage proposals. The best part about working with The Yes Girls is that we have access to exclusive private beaches so that you don't have to wait for the beaches to open, and you don't have to worry about proposing in public around a lot of people (because yes, as soon as the beaches open, they will be overcrowded!) Even with everything going on, you can still have your dream proposal!
Are you wanting a Miami Florida Beach Proposal of your own?? Get started by emailing us here or checking out our services!
Vendor Love
Proposal Ideas and Planning: The Yes Girls  |  Photography: Miranda Grey