Happy Cinco de Mayo! I hope y'all are ready for a good dose of romance. If you're not in a lovey-dovey mood then you're about to be. Feast your eyes on this endearing proposal story I came across. It has such a child-like romance about it with the carving of the initials; I can see it now, the couple drinking a cup of sweet tea, watching this proposal video play back on their 50th anniversary while surrounded by grandkids.
A proposal by The Yes Girls was featured on Encore Bridal and we wanted to send a warm thank you to Encore Bridal for sharing. Encore Bridal not only has a wonderful blog but focuses on fabulous wedding dresses for reasonable prices! They also can re-sell your wedding gown too. This is one resourceful place and happens to be where Kendall found "the one" aka her gorgeous ruffled gown.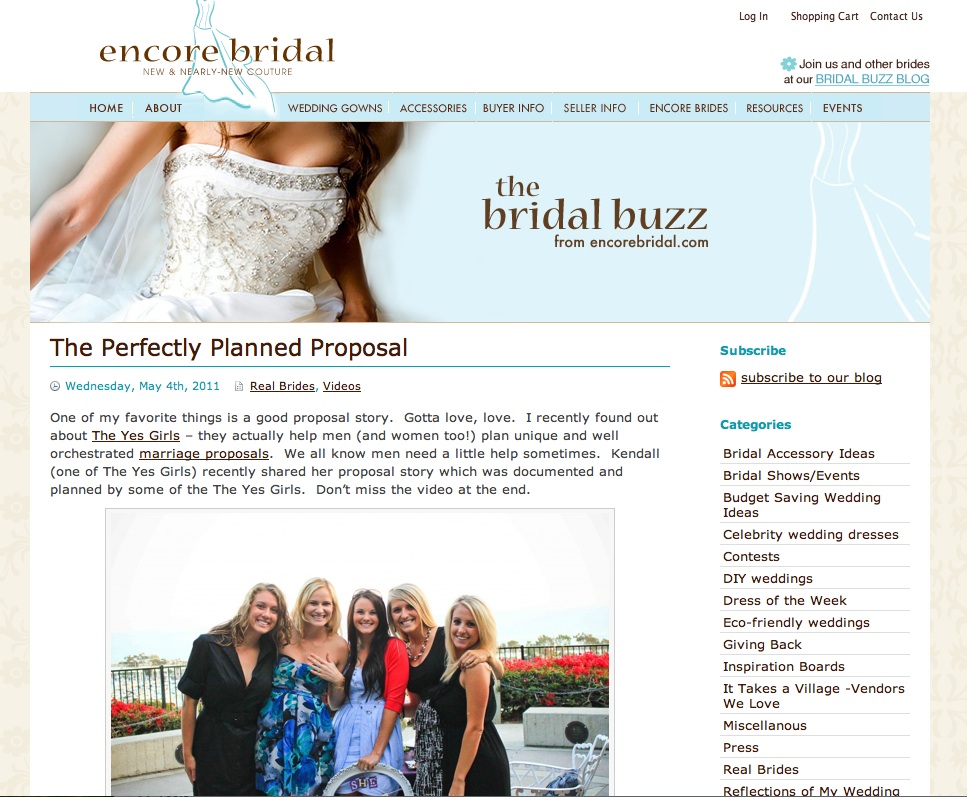 Love,



Want to create her dream marriage proposal? We have the perfect way. Contact The Yes Girls to get started on your personalized marriage proposal, wedding plan, vow renewal, anniversary or date night today! We're so excited to work with you!