Last week I was challenged to come up with a date that included three random items. These items for our date were, the letter "R", the number "3", and the color "yellow"! So brainstorming with my beau began, we came up with quite a few ideas, to go to a restaurant that started with the letter R and buy dinner for three strangers in yellow; to get a yellow blanket and have a three-course picnic at a park that started with an R; to run three miles in yellow shirts; to rent a yellow car for three hours… the list goes on and on. We ended up deciding to explore our lovely city of Dallas a little further so we bought three yellow rubber duckies and took them on a "R tour" of all the places that start with R in Dallas! It was a lot of fun to explore our city and to be tourists in our own home!
So, my challenge to you is to come up with three random things and make a date of it (you can even put this in your date night jar)! The random items can be a letter, color, and number like ours was, or they can be something completely different! It's all up to you, but no matter what make sure you have fun and be creative with it! :)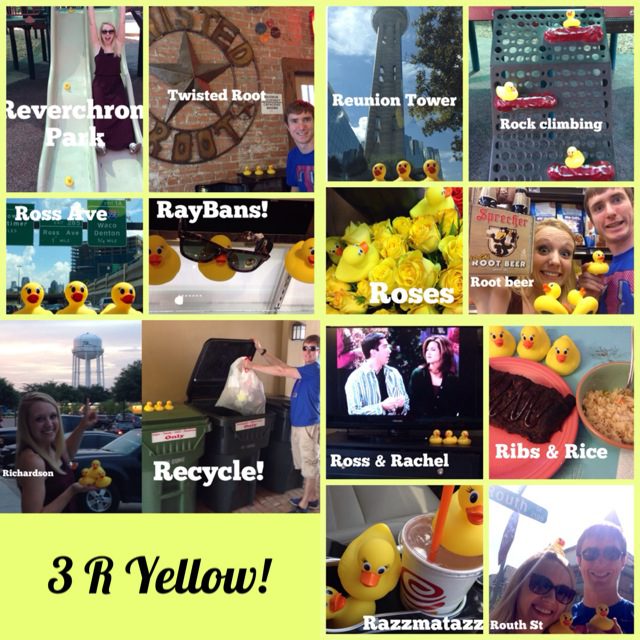 Want to create her dream marriage proposal? We have the perfect way. Contact The Yes Girls to get started on your personalized marriage proposal, wedding plan, vow renewal, anniversary or date night today! We're so excited to work with you!