When planning a rustic wedding, the biggest decision is rarely the one between burlap or linen tablecloths; setting is everything. Naturally, you want the style of your wedding to blend seamlessly with the location. Luckily for those on the west coast, California is home to an endless list of rustic wedding venues that give the barn weddings a run for their money.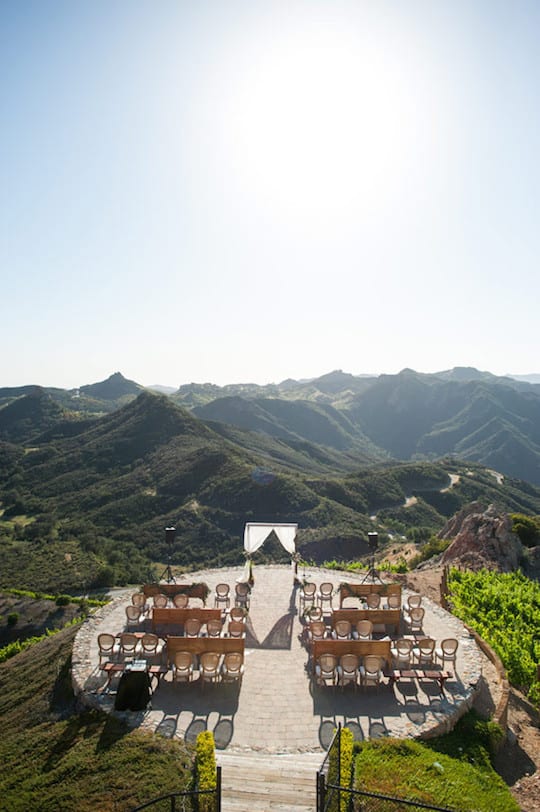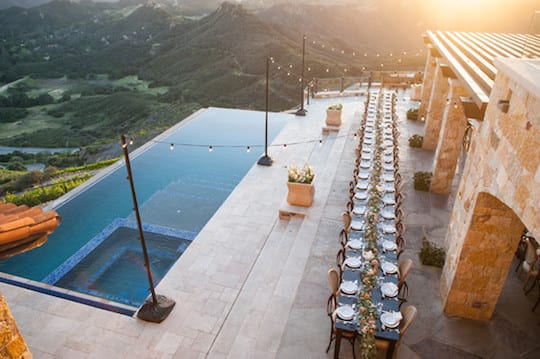 Malibu Rocky Oaks Vineyard in Malibu, CA | Birds of a Feather
With views of the vineyard, the valley and the ocean, this mountain-top estate is as close to heaven as you can get. Offering a scenic ride up winding roads to an expansive Tuscan villa and award-winning wine, Malibu Rocky Oaks Estate Vineyards provides a beautiful backdrop to a rustic wedding.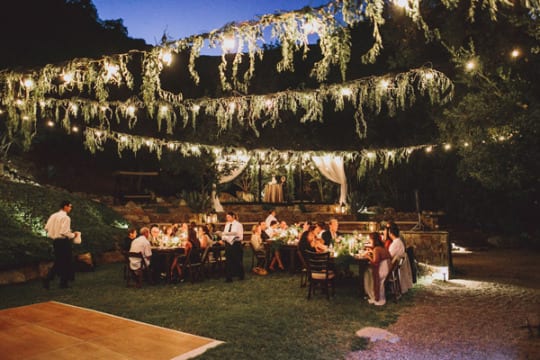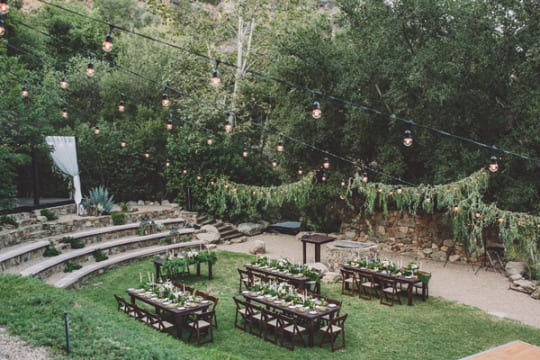 Calliote Canyon

 in Ojai, CA | Gina & Ryan Photography
Comprised of five privately owned acres which back to the Los Padres National Forest and situated in a natural bowl created by surrounding mountains and foothills, Calliote Canyon offers a 360 degree, uninterrupted view of the natural world. While a canyon wedding may be out of the box, the sun-dappled foliage, peaceful pathways and ancient boulders make this venue a natural choice for a rustic outdoor wedding.


Redwood Ridge Estate in Los Gatos, CA /Danielle Poff Photography via Green Wedding Shoes
Walk past the large pond, through the thousand year old redwoods and enter the vineyard to see spectacular views of the Monterey Bay Peninsula and Pacific Ocean. Towering trees and weathered wood keep you close to nature while you celebrate with your closest friends and family.


Green Oaks Farm and Retreat Center in Pescadero, CA / Kate Harrison Photography via Green Wedding Shoes
Green Oaks has two wedding venues to choose from, featuring a ceremony garden, an overlook terrace and a reception meadow. Settled just outside of the Santa Cruz mountains and bordering Green Oaks Creek, the farm is complete with rolling meadows, coastal live oaks, redwoods, hiking trails and ocean views. Bonus: for one price, wedding parties have access to the exclusive venue for the entire weekend!


Taft Gardens in Ojai, CA / Mi Belle Photographers via Tenley Erin Young
If the gorgeous photos above aren't enough to convince you that Taft Gardens is an ideal spot for an outdoor rustic wedding, then take this into consideration; plants and animals from all over the world fill the garden. Imagine deer, birds, foxes and frogs beautifully gracing the wedding ceremony and reception. That would be a textbook fairytale wedding!


Hotel Lautner in Desert Hot Springs, CA / Katie Prichard Photography 
String lights can make even the desert feel alive…not that Hotel Lautner needs any help in that department! From candle lit walkways and unique desert landscaping to stunning views of the St. Jacinto Mountains, The Lautner puts a modernist spin on the rustic desert wedding.


Want to create her dream marriage proposal? We have the perfect way. Contact The Yes Girls to get started on your personalized marriage proposal, wedding plan, vow renewal, anniversary or date night today! We're so excited to work with you!