As the saying goes, everything is bigger in Texas. Why shouldn't the same method apply to wedding venues? When it comes to rustic venues, there are a couple features that are an absolute must-have; a picturesque landscape that brings your guests into nature or brings that nature to you is one of them. Those planning a wedding in Texas are in luck since there are so many venues that fit a rustic theme. Let these five inspire you to do it big in Texas!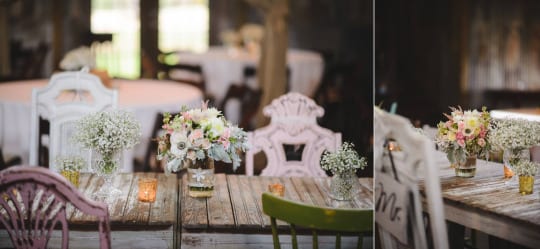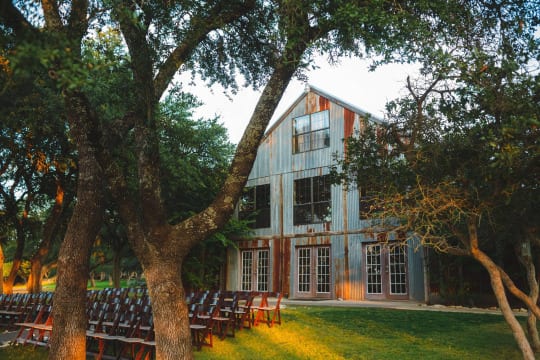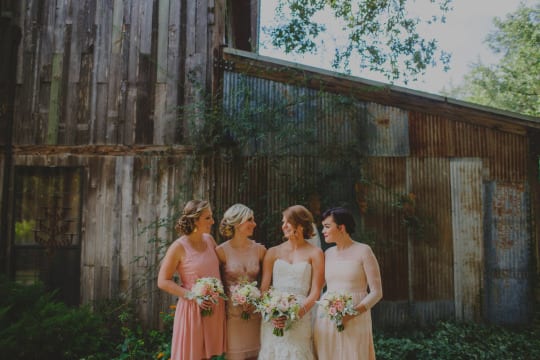 Vista West Ranch in Dripping Springs, TX /
Sarah Jaine Photography
Not only is the Vista West Ranch in Dripping Springs absolutely gorgeous with its unique blend between rustic and industrial, but it is also a practical venue. Vista West Ranch offers a wedding day package which includes an on-site day-of event coordinator, a full in-house DJ package, an exquisite Bridal Suite and spacious man cave style Groom quarters, just to name a few of its perks.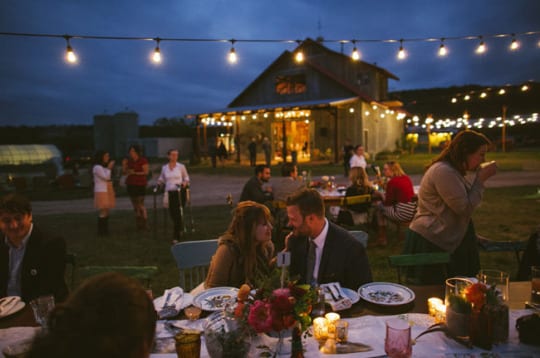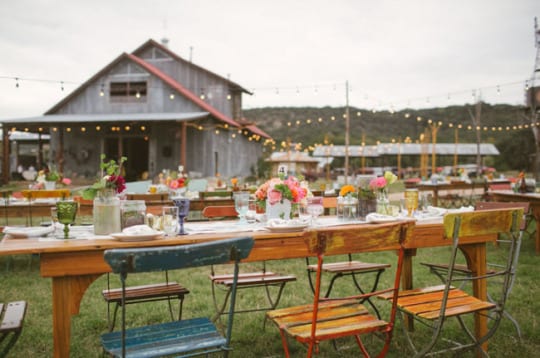 Montesino Ranch in Wimberly, TX
/
Kat Bevel Photography
 via 
Green Wedding Shoes
The Montesino Ranch in Wimberly is settled in a serene country hill landscape with 172 acres to the property. Spaces include the Mountain View Pavilion, our Cedar Pole Barn with Loft, the Outdoor Hill Country Kitchen, the Farm Studio and a Catering Barn, each one just as gorgeous as the next.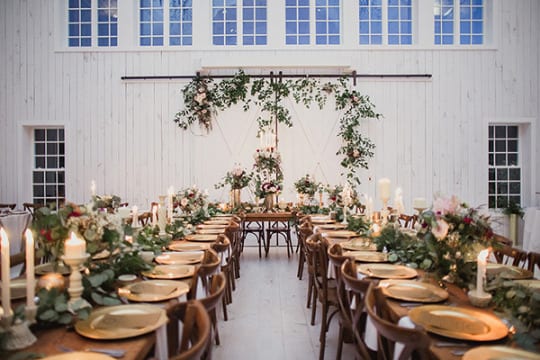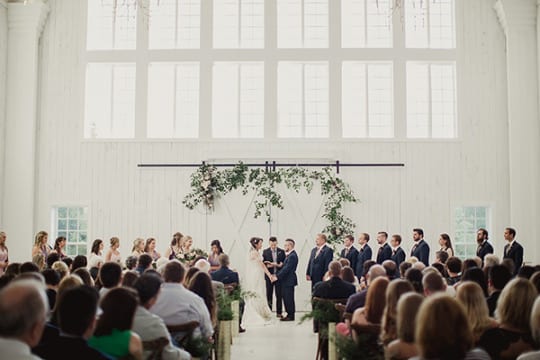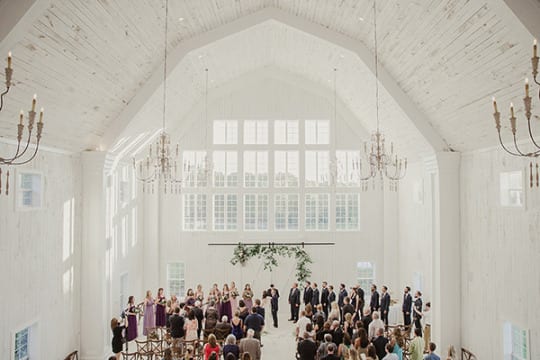 White Sparrow Barn in Quinlan, TX /
Clayton Austin Photography
The White Sparrow Barn is an all-white, vintage barn located in an open field surrounded by huge oak trees. With natural wood floors and whitewashed walls, you can rest assured that your wedding photos will be insanely gorgeous, aesthetically pleasing, and Instagram-able.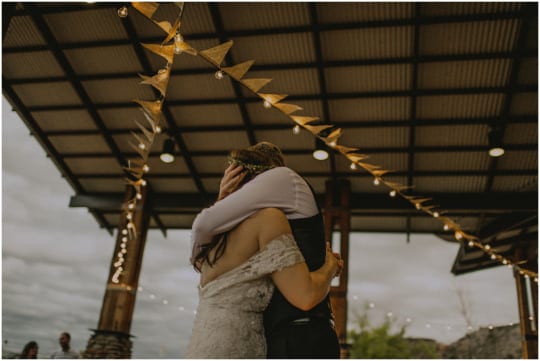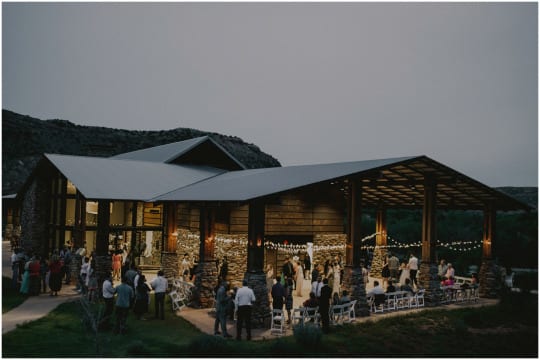 Mack Dick Group Pavilion at Palo Duro Canyon State Park /
Joseph West Photography
This beautiful pavilion is located on the floor of Palo Duro Canyon, Texas' second largest canyon, making for a gorgeous landscape. Surrounded by nature, wildlife and the history of the park, there is maybe nothing more rustic than a wedding located at the heart of a canyon.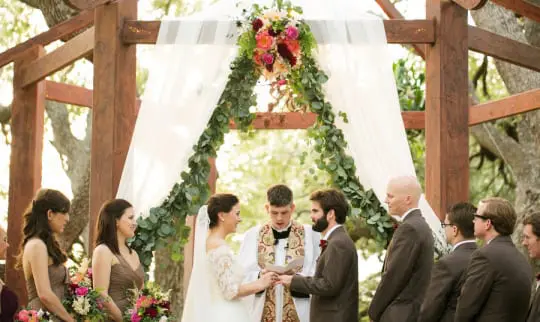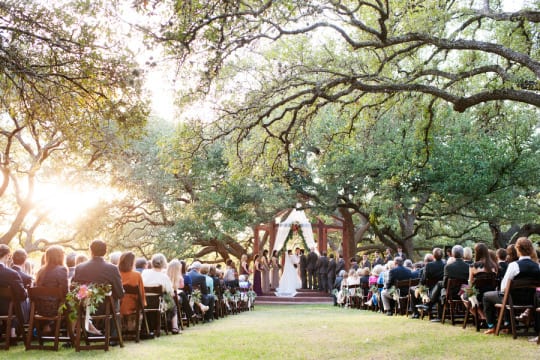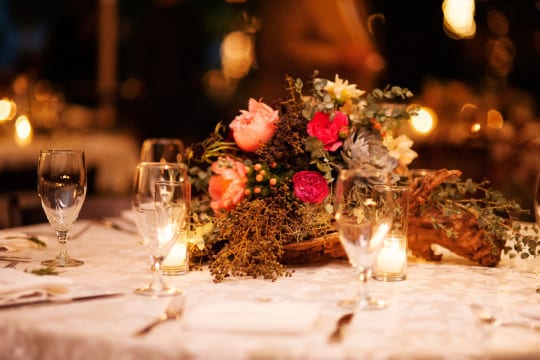 Wild Onion Ranch in Austin, TX /
Kristi Wright Photography
By day, this space offers an expansive view of the surrounding fields and by night, strings of twinkling lights add to the magical appeal. This 2400-square-foot enclosed space with an antique carriage house, intricate altar of candles and custom-made iron chandeliers offers elegance with a relaxed atmosphere, perfect for a rustic wedding.
These are just a small sample of the gorgeous venues Texas has to offer, so take this dash of rustic inspiration and find your dream venue!


Want to create her dream marriage proposal? We have the perfect way. Contact The Yes Girls to get started on your personalized marriage proposal, wedding plan, vow renewal, anniversary or date night today! We're so excited to work with you!