I don't know about you, but this recent burst of spring has got me in a great mood (especially for a Monday!) The birds are chirping, bees are buzzing, and I even opted to walk to the bus today to enjoy the weather, rather than drive to school. It must be all that energy winter kept bottled up inside.
I also just discovered a new jogging trail near my house that I'm dying to try out! All I need now is a new pair of running shoes and some fashionable headbands, which is exactly what I'll be dropping hints to my man for! Spring is upon us, which means bathing suit season is right around the corner and I can no longer continue being a couch potato. Goodbye Netflix and hello sunshine! Check out these gifts for your gal so she can start hitting the trails and seeing the outdoors as well. Better yet, lace up your shoes and make a date out of it!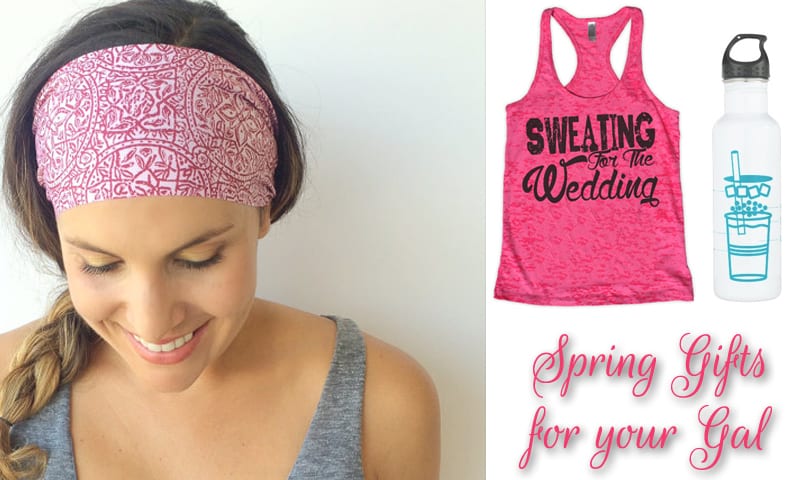 So wondering, "where can I find these awesome gifts for her?" check out the links below:
Yoga Headband ; Personalized Water Bottle ; Sweating for the Wedding Tank


Want to create her dream marriage proposal? We have the perfect way. Contact The Yes Girls to get started on your personalized marriage proposal, wedding plan, vow renewal, anniversary or date night today! We're so excited to work with you!