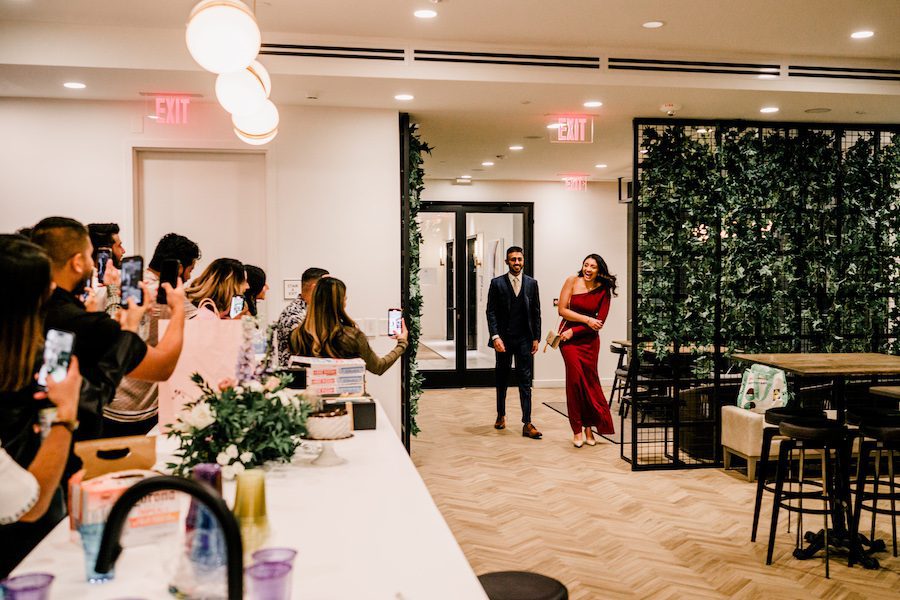 Getting married can be one of the most exciting life experience for some, but before the wedding ceremony, a lot of people love enjoying the idea and planning that go along with it. Engagement is such a truly romantic gesture, whether it's done by popping a question with roses and a ring, or just asking while watching TV and eating pizza, so anything you plan to do should be done carefully and with love. In fact, you don't need a brand-new ring for it to be special. Proposing with a sparkling secondhand engagement ring is already incredibly meaningful and not to mention sustainable.   An engagement party is a wonderful way to tell everyone that you're getting hitched, but recently there's been a lot of talk about sustainability, so for that reason, here are some eco-friendly ways to throw a party:
1. If possible, focus on renting instead of purchasing
Excessive shopping is one of the reasons for too much waste and pollution, so renting can be a great way to reduce the effects of overconsumption and also save some money. Therefore, opting to rent greenery and party decorations will be of great help, plus you won't have to worry about storing them later on.
Having flowers and other interesting plants will add a lot of vibrancy to space, and make everyone feel better and healthier. In case you don't like renting, you can ask a florist to find you plants and flowers that are long-lasting and easy to maintain. Aside from that, using biodegradable paper confetti, and other reusable jute bags and decors will help the environment by reducing waste, which is one of the top ways to live a more eco-friendly lifestyle.
2. Plan some activities for your guests
A lot of couples think that spending too much on their engagement party will make guests impressed, but the key to a successful party is to have fun activities that will help them relax and enjoy themselves. Also, being focused on one another will require you to spend less on lavish food, decorations and other things that aren't that essential. Playing outdoor games such as tic-tac-toe, ring toss, bowling or Jenga will create a fun atmosphere without costing you much.
Besides, if you're a fitness couple, then you'll enjoy having such activities where you can move your body and be active, and if you want to learn more, you can click here to get the latest information regarding various sports activities and games. Planning and having activities at your party is an extremely eco-friendly way to have a blast and celebrate your engagement with people you love.
3. Make sure to opt for green catering
Eating a clean and mindful diet will definitely improve your life while also helping the environment. Hence, choosing green catering options for your engagement party is a great way to be more eco-friendly while also introducing your guests to some new dietary ideas. Dishes containing fruits and vegetables should be the staple of your catering, such as vegetarian pasta, pies and fruit-based cakes. Using local alcohol brands and liquor stores will reduce the costs of transport and help the local economy. Additionally, you can opt for reusable utensils, or implement recycling and composting to ensure less waste that will remain after the party.
Bottom line
A sustainable engagement party is a lovely way to show that you care for the environment without compromising your vision. Opting for some of these tips will reduce the amount of waste, carbon emission, without taking away from the atmosphere. Just keep in mind to plan everything on time so you won't have to go for unsustainable choices that will further cause harm to the environment. Instead, make sure to have everything sorted, so you will be able to enjoy your engagement party in an eco-friendly, fun and loving way.
Post by: Naomi at Rockay