Wedding planning is stressful enough, and we know you want to relax after the vows are said. So where do you even start looking for the perfect honeymoon location when you already have an extremely long wedding to do list? We have the perfect solution for you. Shannon Green is a travel agent, and 50% of her clients contact her about their honeymoon. She is based out of Edina, Minnesota. "I started Great Escapes Travel Agency in 2012 as a hobby because I enjoyed planning trips for my family and friends.  It really took off and now I am a full-service travel agency specializing in Mexico, Caribbean, Hawaii and French Polynesia.  I am set apart from other agents in the industry because of my secondary job as described below. As a Corporate Event Director specializing in Corporate Incentive Trips for top-producing sales employees, I have the opportunity to partner with many international vendors like hotels and ground suppliers.  From this, I gain first-hand insight and knowledge of the destinations that I sell to my leisure clients.  I spend 6 months out of the year traveling meanwhile siting new destinations and properties for my clients."
From traveling herself, as well as booking trips for couples, Shannon is a highly credible source for the perfect honeymoon. I asked for her insight on the Best 5 Honeymoon Resorts in the Caribbean: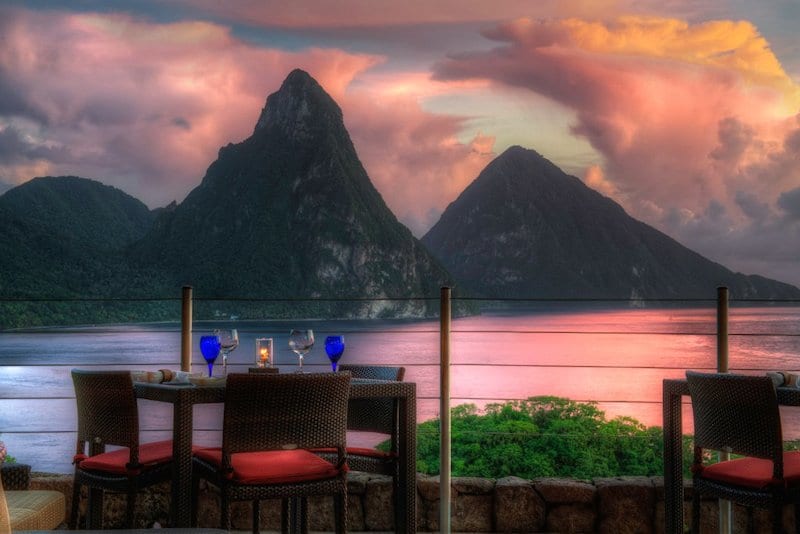 Jade Mountain St Lucia-This boutique property is a luxurious option starting at $1100 per night.  Their suites are spacious, individual private villas, each with a private pool overlooking the majestic pitons that St Lucia is known for.  For the honeymooner that is looking for romance and privacy, this is one of the best options.  Starting rates do not include any meals but there are upgrades available for meal plans.  One of the Southernmost Caribbean islands, St Lucia is a 6 hr flight from NYC and 4 hrs from Miami.  Known for it's rugged nature and traditional Caribbean charm, St Lucia offers activities such as scuba diving, hiking, boating and snorkeling.  Albeit, the majority of visitors come for romance, rest and relaxation.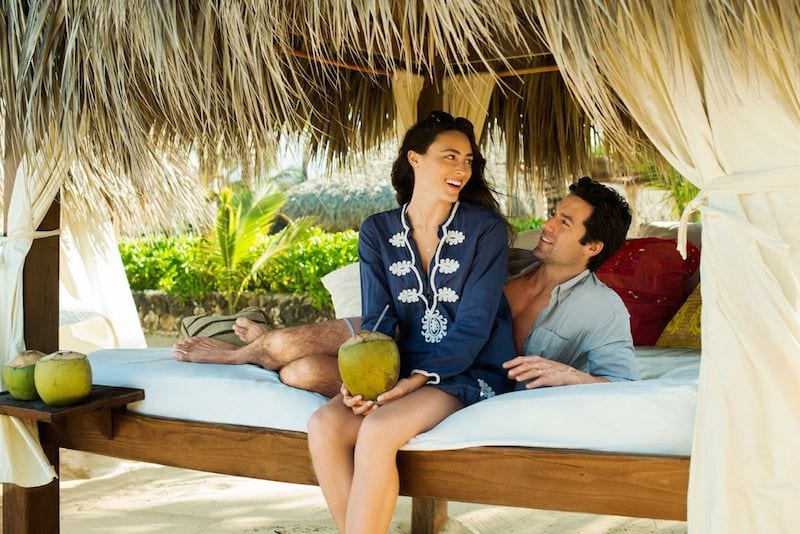 Excellence Punta Cana-Extremely popular among honeymooners, this property is an easy non-stop flight from many US cities, situated on one of the most beautiful beaches in the world, affordable compared to many other Caribbean islands, an all-inclusive property and a 5* accommodation.  Dominican Republic is one of the most popular destinations right now for all of these reasons and honeymooners are no exception.  With special romance suites like swim-up suites, honeymoon ocean suites and terrace suites with private plunge pool, guests appreciate that they have options for upgrades even at a larger property like this one.  Rooms start at $615 per night double occupancy, all inclusive.  A wide range of activities are offered on the island and include but are not limited to snorkeling, boating, zip line, ATV and cultural tours.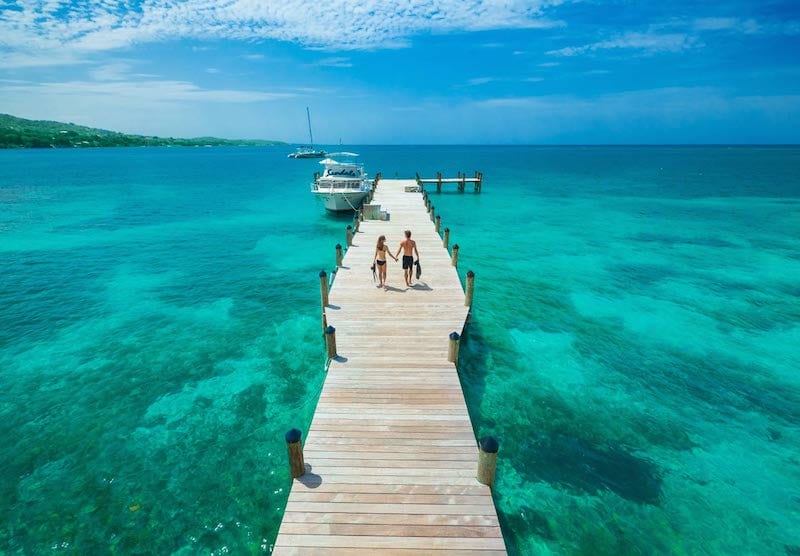 Sandals Whitehouse Jamaica-The all-inclusive, ultimate luxury included destination.  Honeymooners love the Sandals collection for the unique individual suites that they can select and guarantee.  Luxury included items like gourmet dining, upgraded wine and liquors and some activities like sunset cruise are also included.  This property is expansive but feels like a boutique, there is something for everyone without having a massive feel.  Service is impeccable.  It is also adults-only and caters to couples and romance.  Non-stop flights are offered from major US cities making this one of the easiest destinations to get to.  Jamaica offers more excursions than most destinations and really one can do about any water or land activity.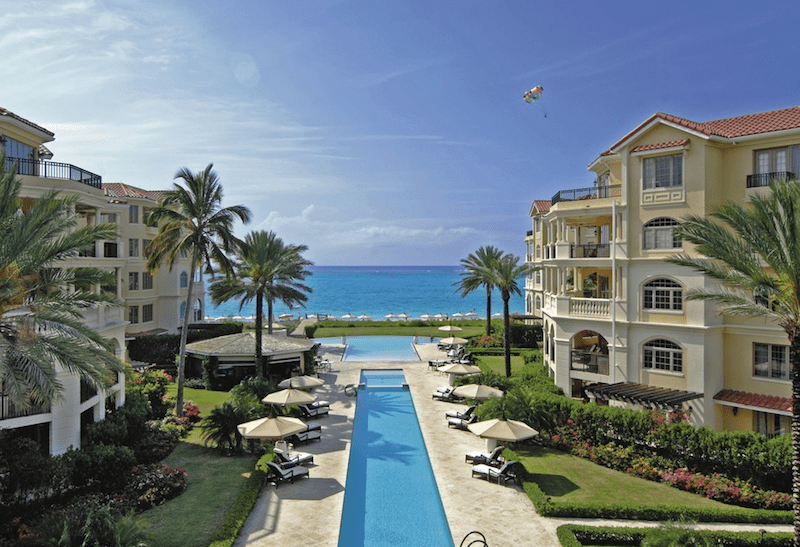 Somerset Turks and Caicos-Situated on world-renowned Grace Bay Beach, the Somerset offers oversized guest rooms with full kitchens, ocean view and luxurious amenities.  The island is very safe and easy to get around making the destination one of the highest rated in the Caribbean.  Only 2 hrs from US East Coast cities, this is also one of the easiest to get to.  For foodies and those looking for an upscale experience with no luxury overlooked, this is the place for them.  Turks and Caicos is all about the water sports-jet ski, parasail, snorkel, scuba and boating are some of the options.  There is some of the finest dining available as well.  Rates begin at $850 per night, double occupancy.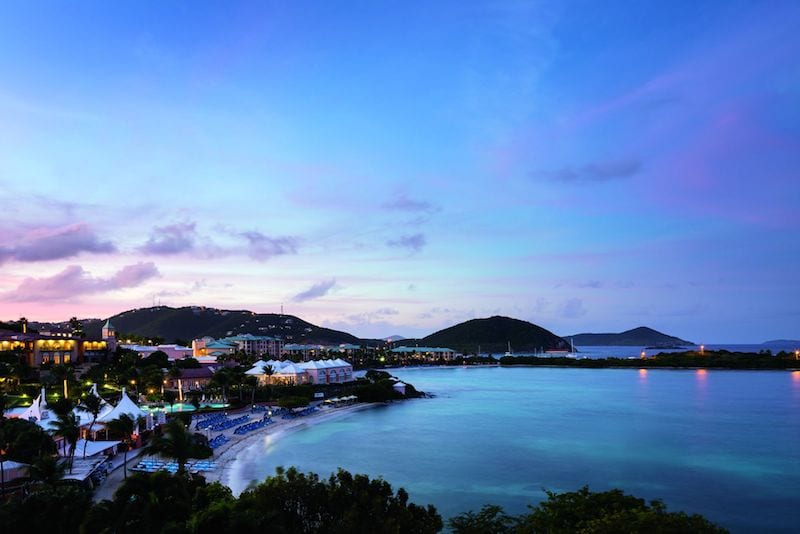 Ritz Carlton St Thomas-I wanted to include this one especially because it is in the USVI and therefore does not require a passport for US citizens so the convenience factor is high.  It is also near the other US Virgin Islands and British Virgin Islands so is a great base for day trips.  Rooms start at $799 per night for double occupancy.  The room categories are that of a typical resort beginning with resort view and up to ocean view with club level access.  This is another luxury property with upgraded amenities and all the romance options honeymooners need.  Activities include sailing (very popular here), ATV, snorkeling and boating.  USVI is a 5 hr flight from East Coast major cities.
We believe that all of these locations will make blue skies, sand between your toes, and an adventure to celebrate your marriage a reality.


Want to create her dream marriage proposal? We have the perfect way. Contact The Yes Girls to get started on your personalized marriage proposal, wedding plan, vow renewal, anniversary or date night today! We're so excited to work with you!