The only thing better than traveling with your significant other is to start the trip as 'significant others' and end the trip as 'fiancés'! When it comes to international travel, you have an endless number of places to pop the question, but a few are a head above the rest. Listed below are seven of the most gorgeous places on the face of the earth that double as the most gorgeous places to propose!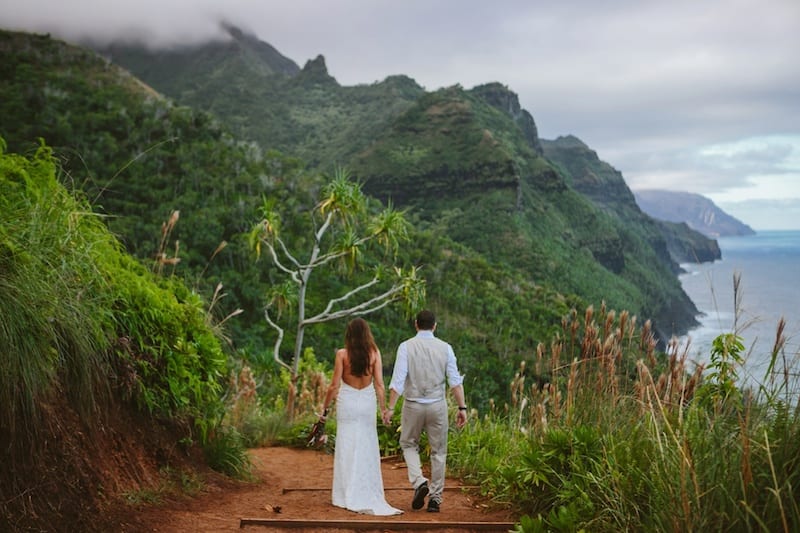 Nā Pali Coast, Kauai, Hawaii | jacilynmblog.com
While traveling to Hawaii isn't exactly traveling abroad, it is still a top destination for weddings and proposals alike! Take your pick from jungles, waterfalls, beaches or resorts; Hawaii has all of that to offer and more. For instance, The Nā Pali Coast State Park is a 6,175 acres Hawaiian state park located in the center of the north west side of Kauai, the oldest inhabited Hawaiian island.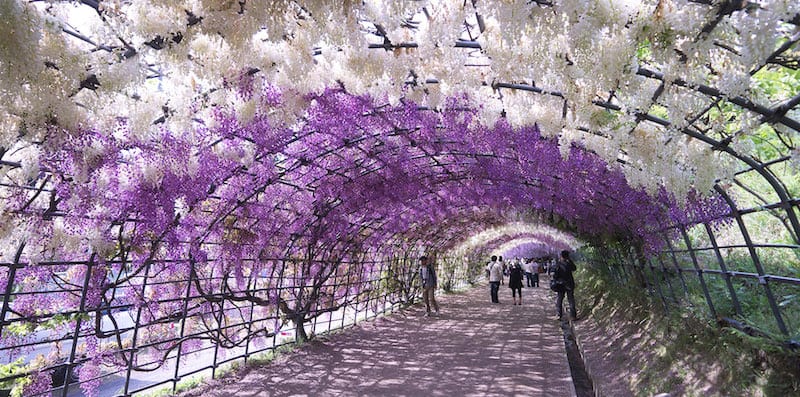 2. Kawachi Fuji Garden, Kitakyushu, Japan
If you are planning a trip to Japan, make sure you make the Kawachi Fuji Garden top ten on your list of places to visit. This gorgeous garden features a pastel-colored tunnel straight out of a fairy tale. Take a walk through one of the two tunnels lined with Wisteria flowers and allow the wonder of it all inspire you to drop down on one knee.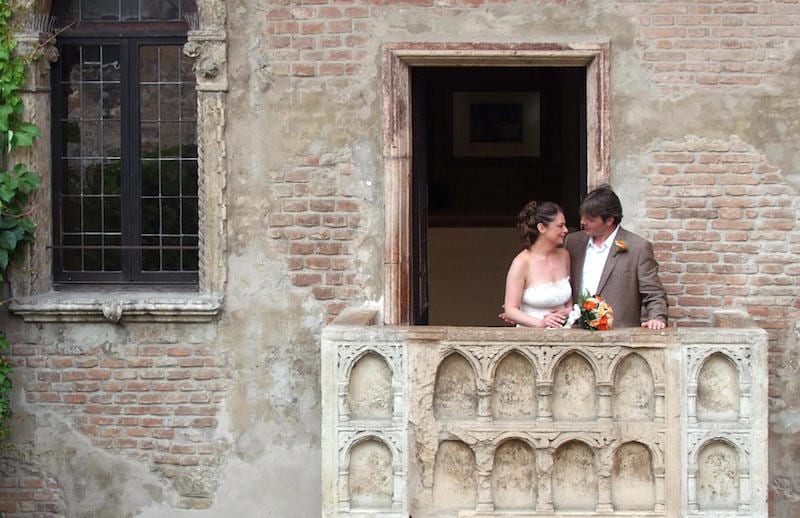 3. Juliet's Balcony, Verona, Italy
Romeo and Juliet's love story didn't end all that well, (spoiler) but it started beautifully at Juliet's balcony. Is your loved one a Shakespeare fan or a fan of literature in general? This spot, located in Verona, Italy, can give your proposal an element of classic romance that will be remembered fondly. (Just like all of those Shakespearian sonnets you had to memorize in high school.)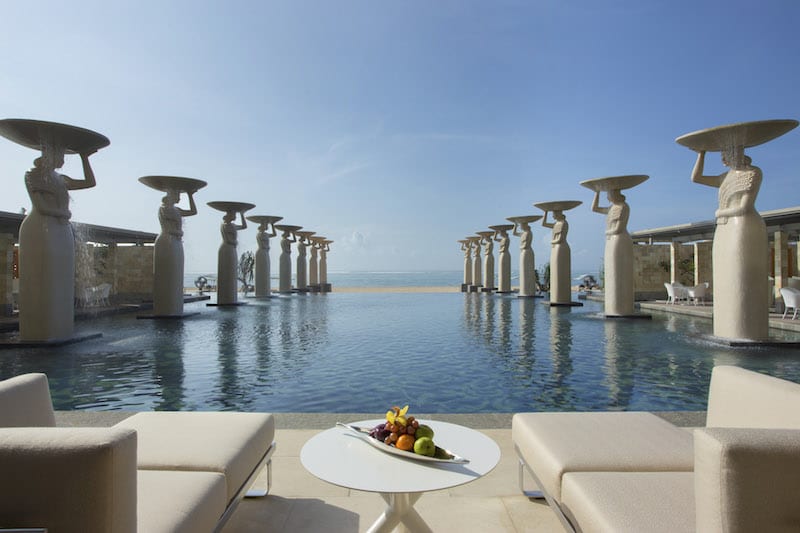 4. The Mulia, Bali, Indonesia
The Mulia is slightly different from the rest of the locations on this list because it is a resort tucked away in Bali. For those who prefer lounging and relaxing to hiking and touring, the luxury Mulia provides a stunning backdrop for a fancy proposal. You can take your pick from the four restaurants and five bars, the signature Oasis beachfront pools or the cabanas with poolside treatment.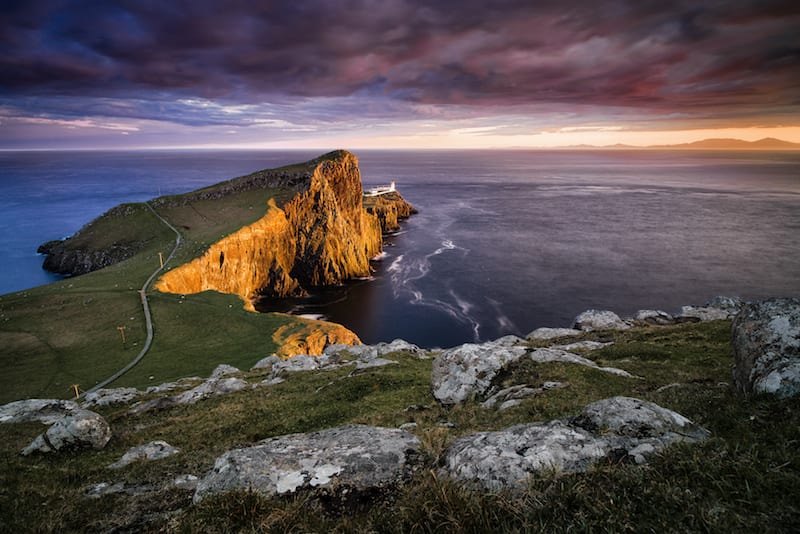 5. Isle of Skye, Scotland
The Isle of Skye is the northernmost island in the inner Hebrides of Scotland and is home to the most dramatic mountain scenery in the country. Referred to in many novels, poems and songs alike, Isle of Skye provides a picturesque view and other-worldly feel to your storybook proposal.
6. The Mayan Ruins, Tulum, Mexico
If your plan is to tour Mexico, Tulum is probably already high on your list. If your significant other is a history buff, they will undoubtedly want to check out the Mayan Ruins, a stunning reminder of the powerful civilization that once ruled Central America. The temples remain standing after a millennium, but feeling the history and magic of this spot may make you drop to one knee.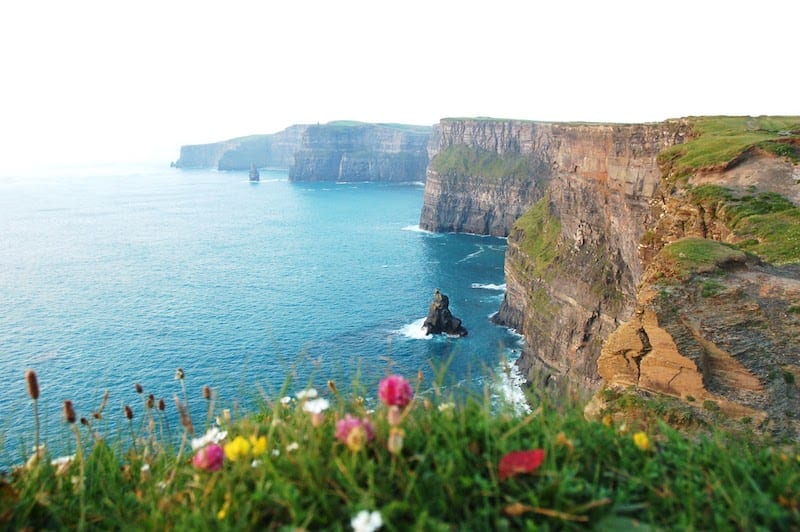 7. Cliffs of Moher, County Clare, Ireland
The Cliffs of Moher are Ireland's most visited attraction, and it is clear to see why! Stretching for five miles along the Atlantic Ocean, with sight of the Aran Islands and Galway Bay on a clear day, there is no better spot in all of Ireland to propose. Steal away from the crowds, take in the view, and ask the question you've been dying to since you boarded the plane!
Any and all of these places serve as a perfect setting for a proposal, so long as you don't forget this one rule: make sure there is someone around to capture the moment so you can share it with all of your loved ones back home! Safe travels!


Want to create her dream marriage proposal? We have the perfect way. Contact The Yes Girls to get started on your personalized marriage proposal, wedding plan, vow renewal, anniversary or date night today! We're so excited to work with you!