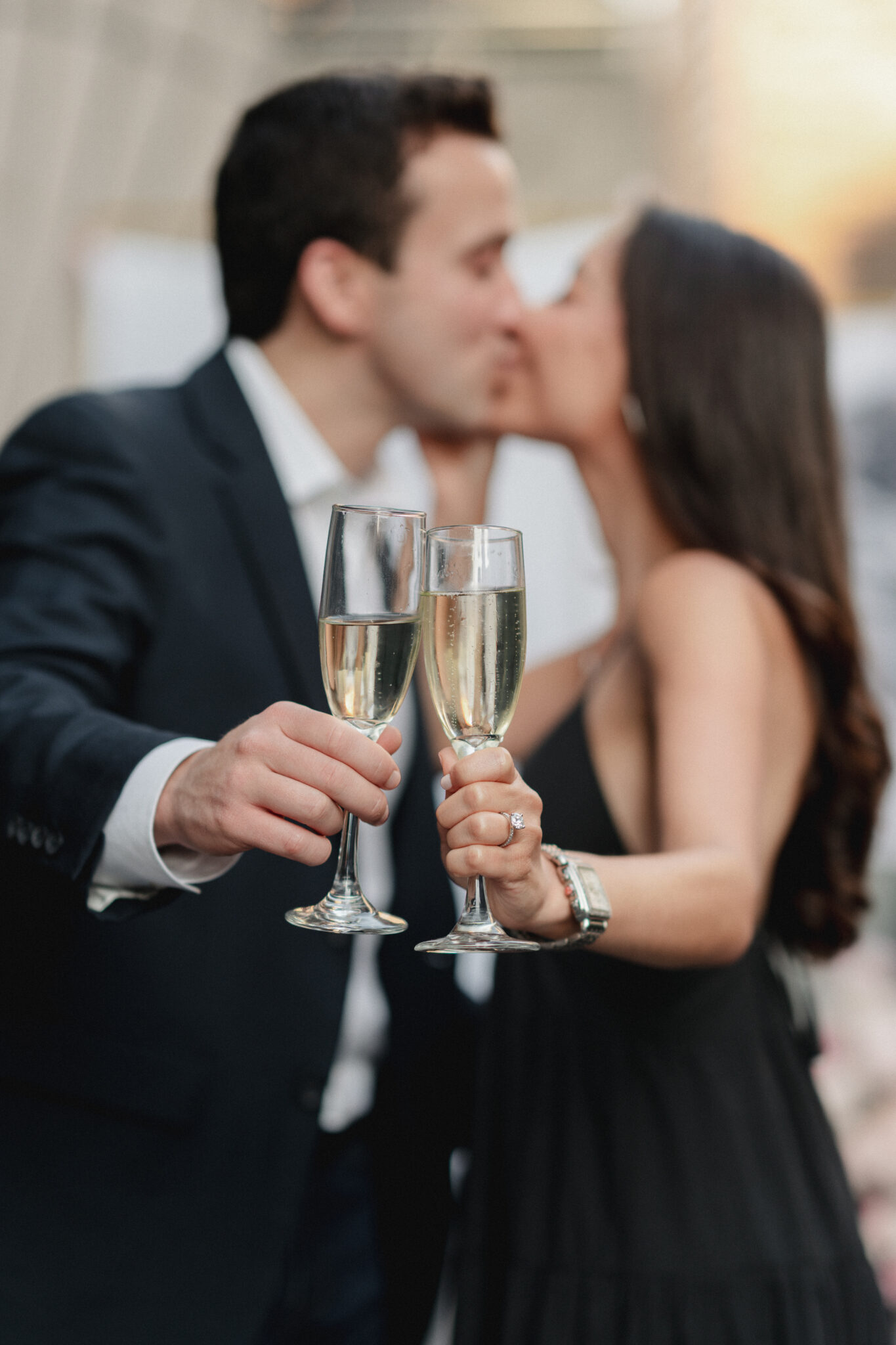 Getting down on one knee and asking the love of your life to marry you is a momentous occasion. It's a memory that will last a lifetime, and the engagement ring you choose to accompany that proposal is just as important. To make your proposal even more special, why not tailor it to match the unique style of your engagement ring? Here are five proposal ideas that perfectly complement different engagement ring styles.
5 Marriage Proposal Ideas That Match Her Engagement Ring Style
Engagement Ring #1: Round Cut Diamond
pair with Proposal Style: Classic Elegance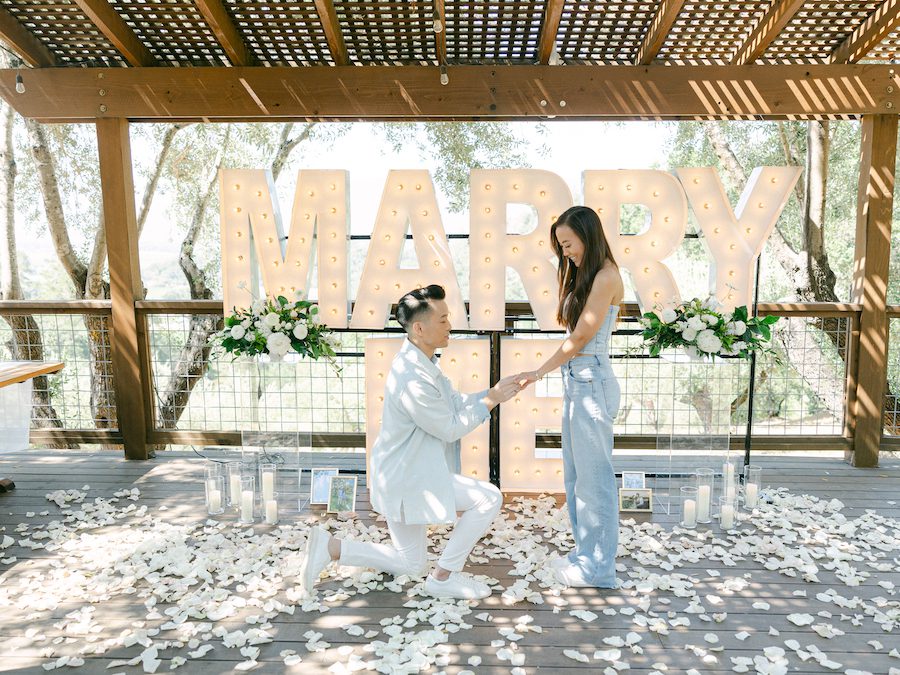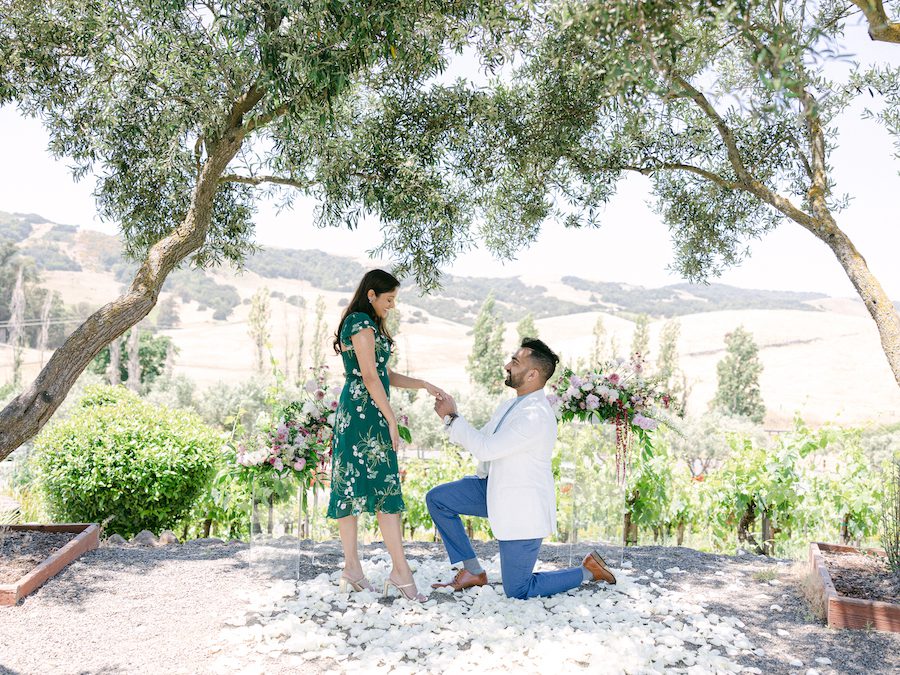 For a classic round-cut diamond ring, consider a timeless setup in a romantic location, such as Napa Valley. Adorn the scene with white florals and a "marry me" sign for stunning photos in a private outdoor setting. This proposal style can also pair well with a solitaire cushion cut ring.
Engagement Ring Style #2: Unique Diamond Shapes (Pear and Marquise Cuts)
pair with Proposal Style: Luxury on Water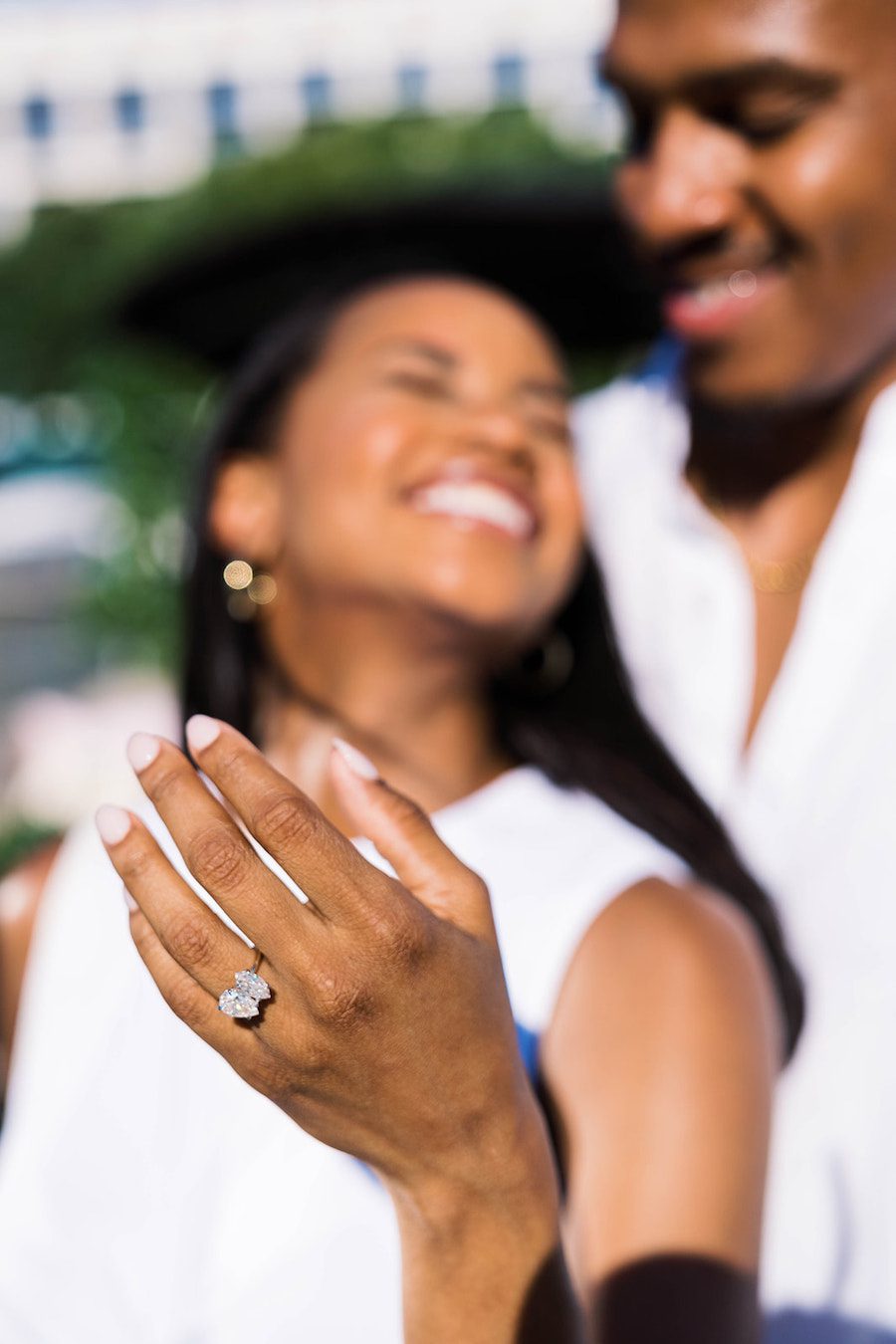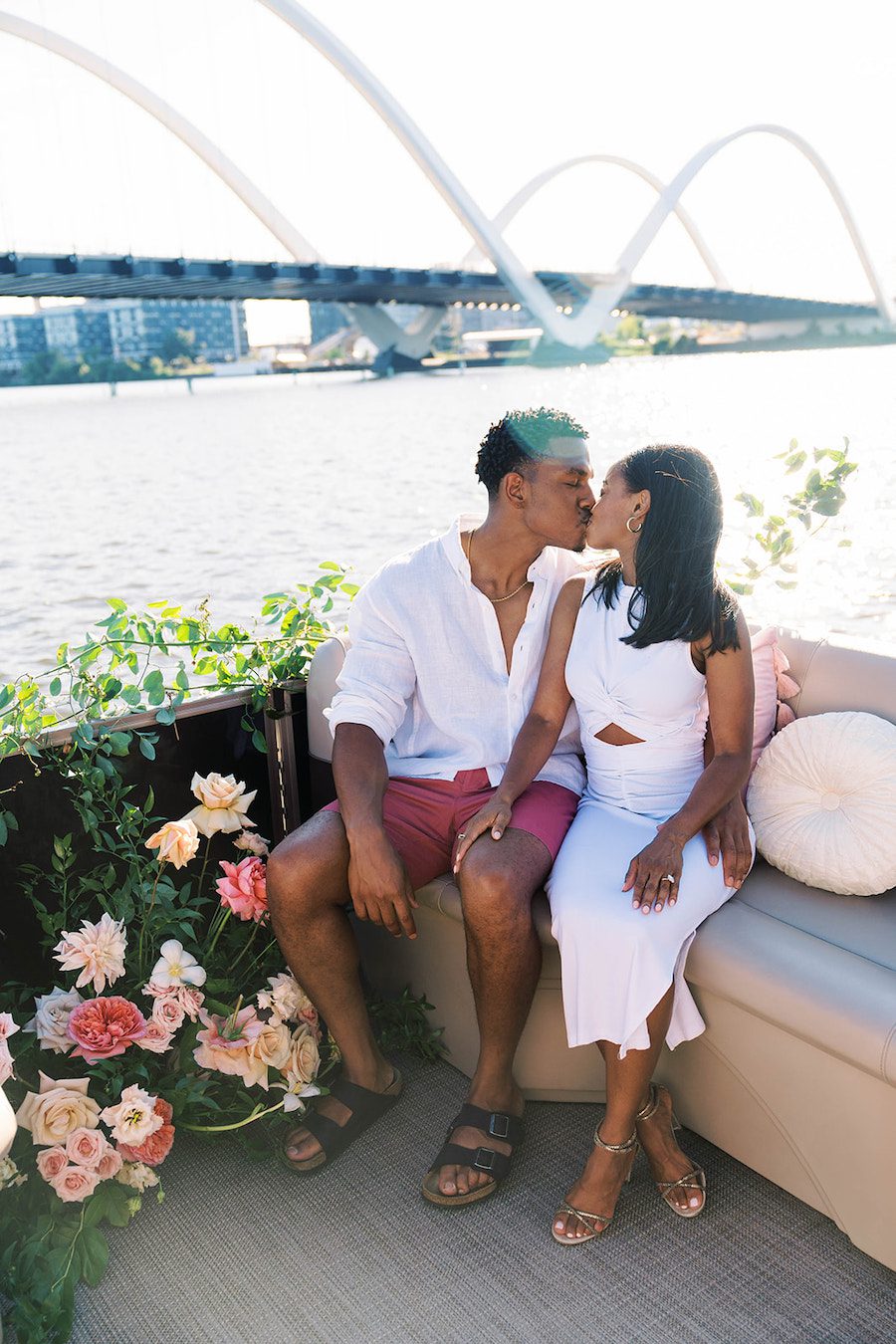 If your ring features unique shapes like pear or marquise cuts, opt for a touch of luxury. Arrange a beautiful yacht proposal decorated with timeless flowers, champagne, and a private boat ride.
Engagement Ring Style #3: Ring with Vintage or Antique Setting
Pair with Proposal Style: Sentimental and Creative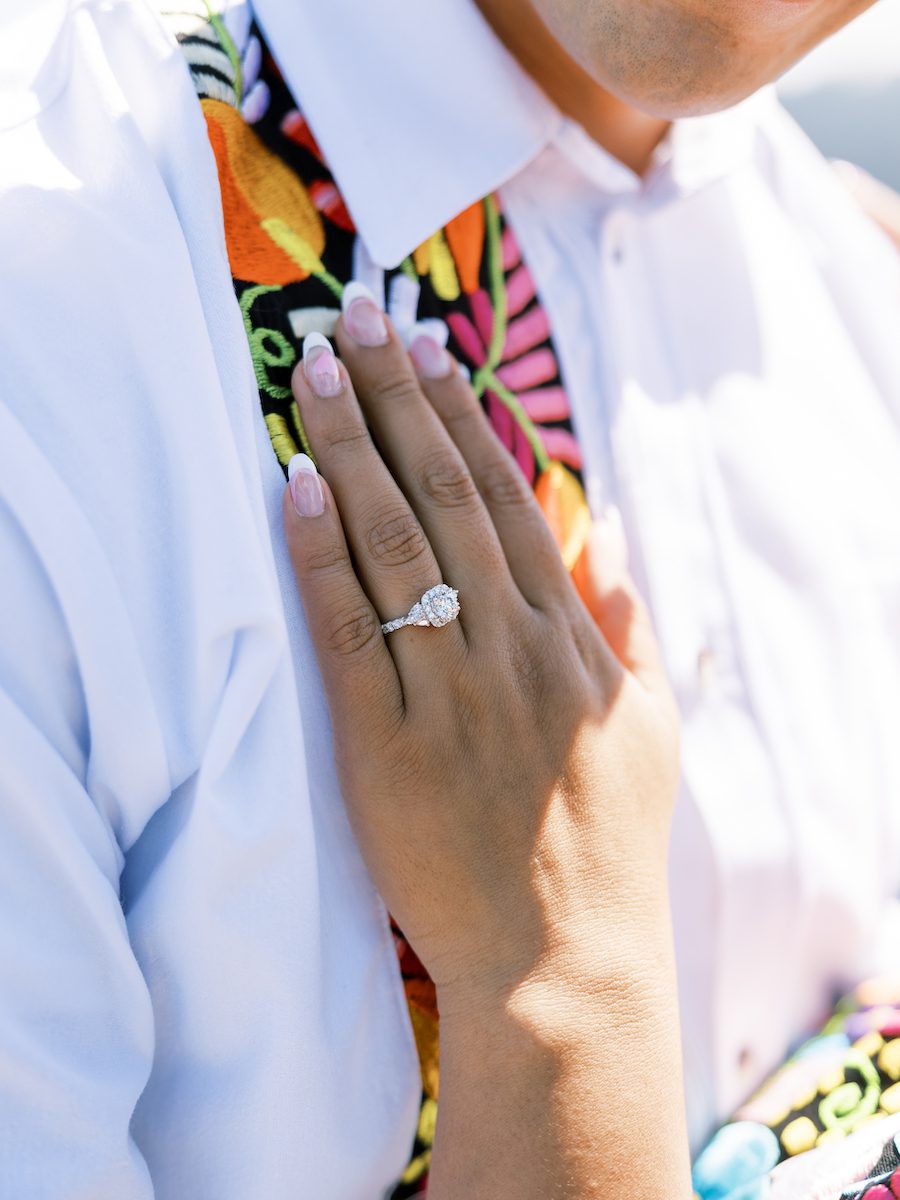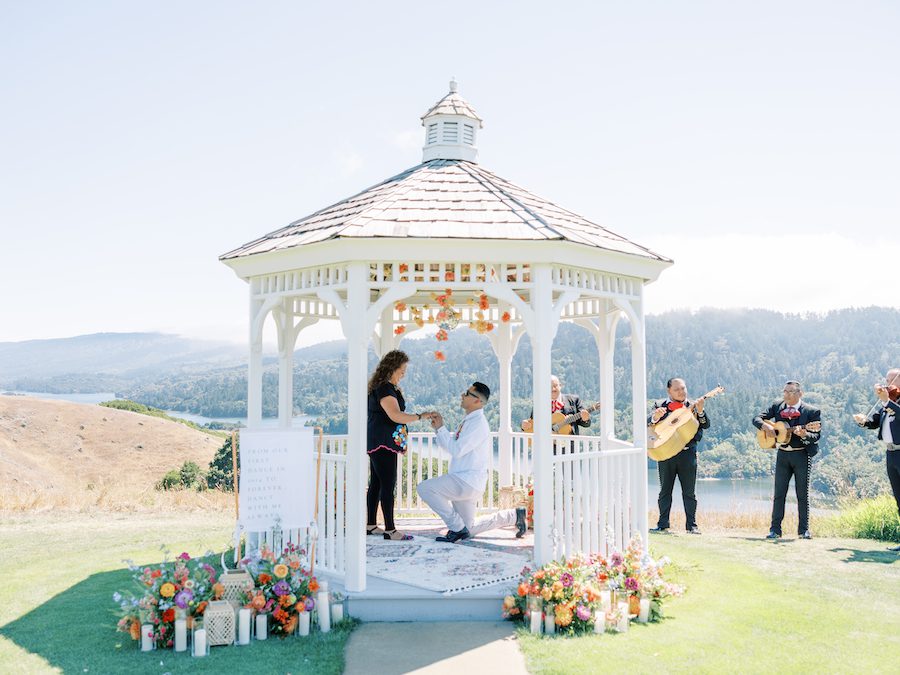 For vintage or antique-style rings, appeal to your partner's sentimental and creative side. Incorporate thoughtful details that highlight shared love of hobbies and cherished memories. These antique rings can be anything from halo princess cut to emerald cut diamonds.
Engagement Ring Style #4: Solitaire Diamond Radiant Cut or Pear Shape
Pair with Proposal Style: The Romantic Rom-Com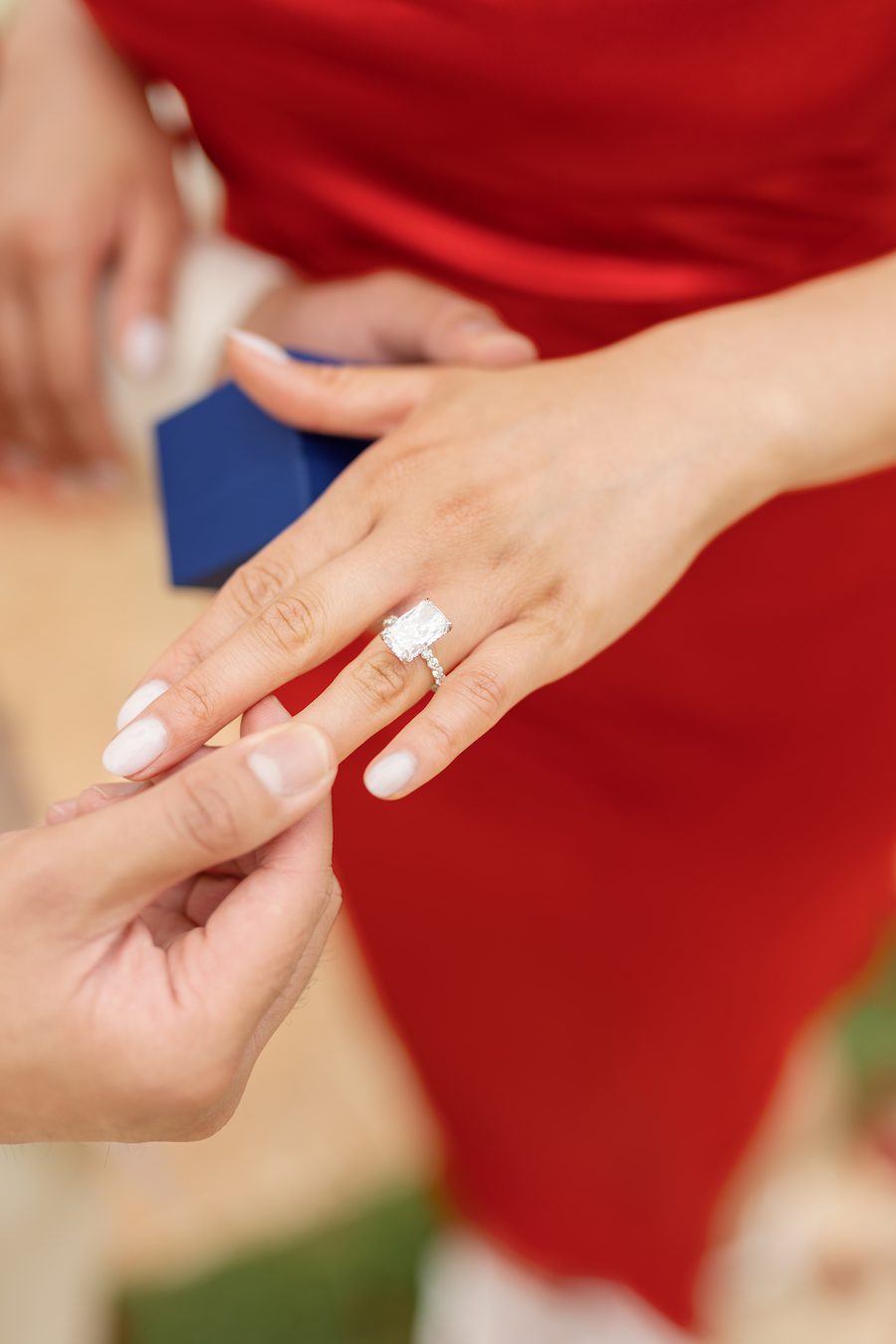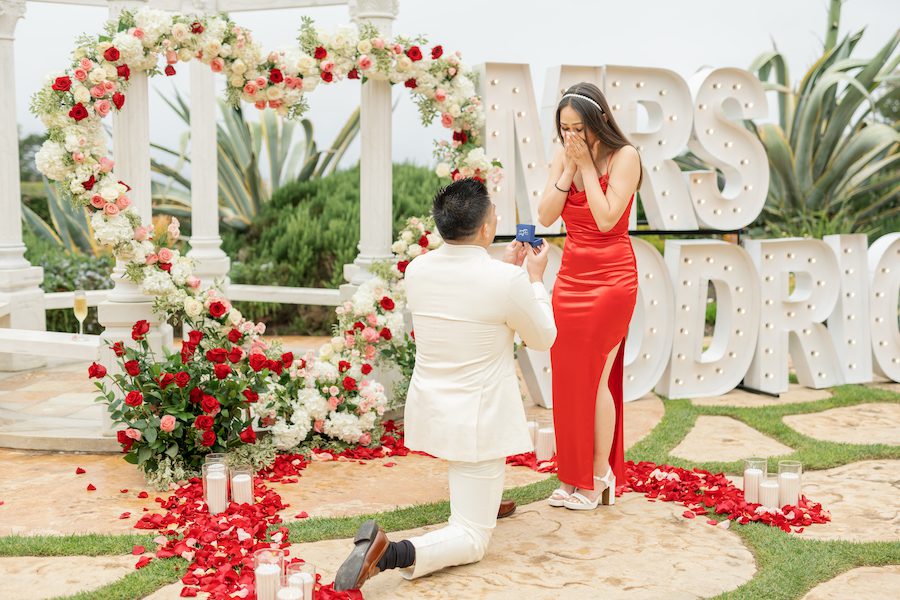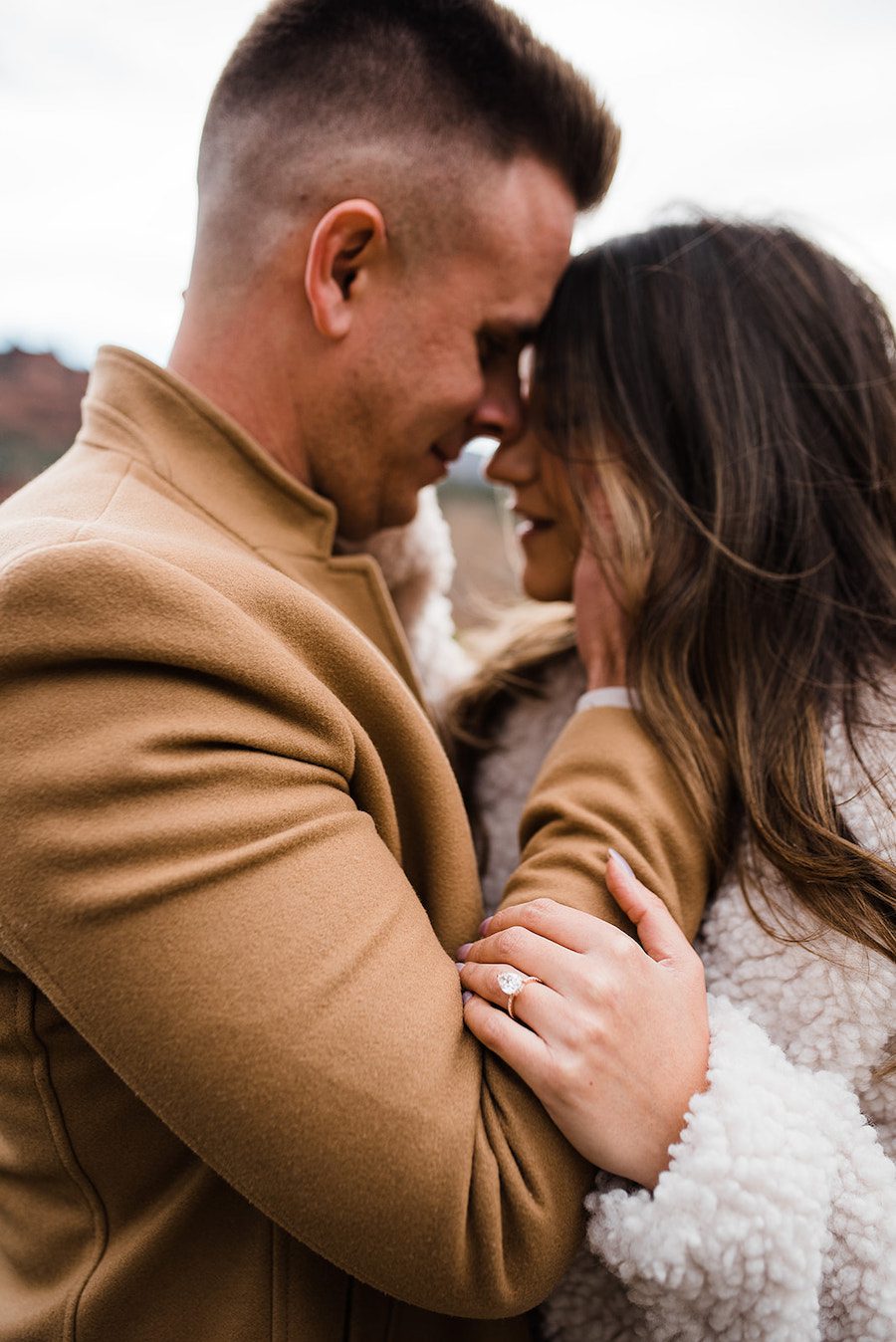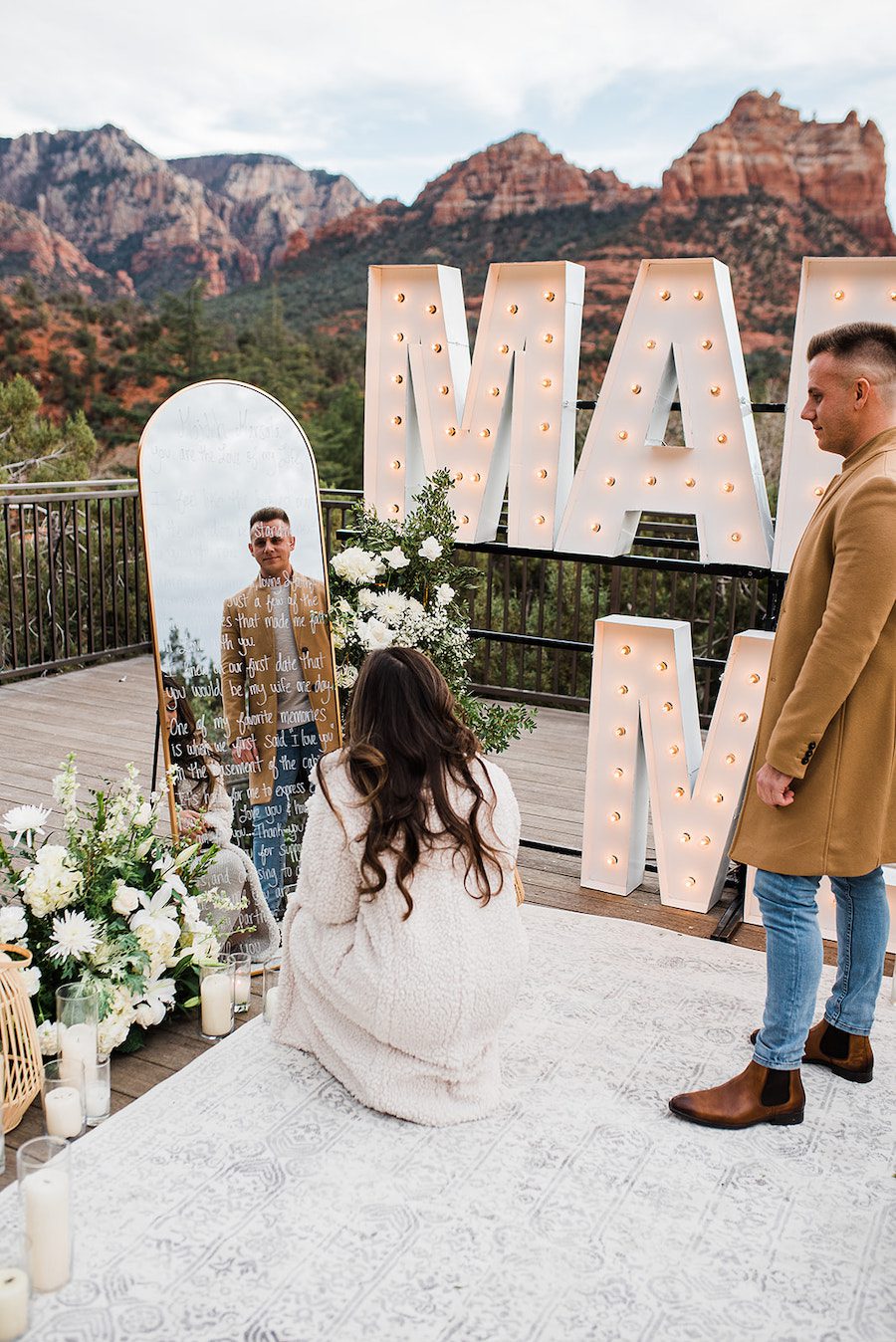 For the hopeless or rather hopeful romantic, think of an elevated rom-com-style proposal. Picture a modern heart-shaped arch, intimate candlelight, heartfelt words of affirmation, or a live musician playing your special song.
Engagement Ring Style #5: 5+ Carat Diamond Ring
Pair with Proposal Style: Make a Statement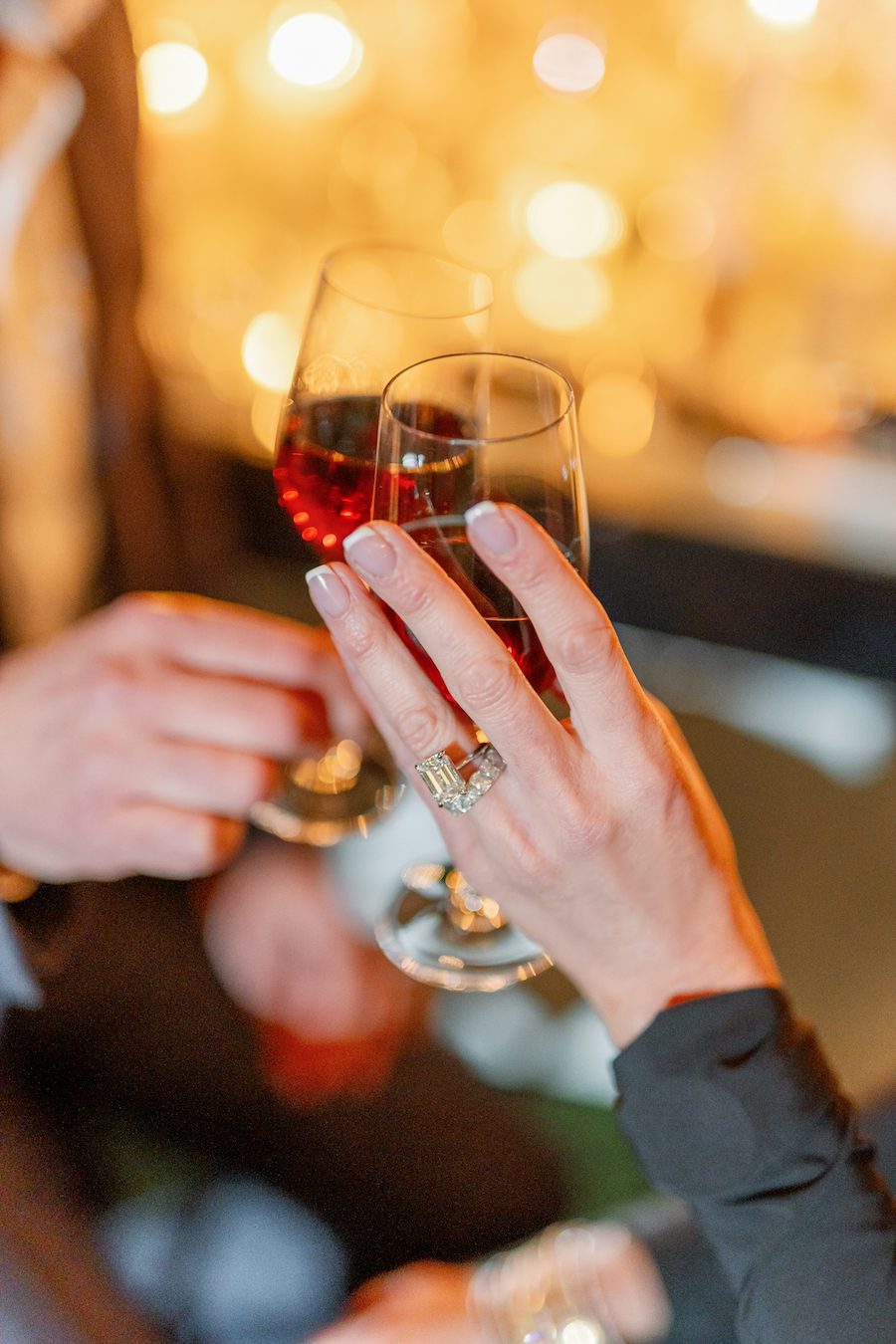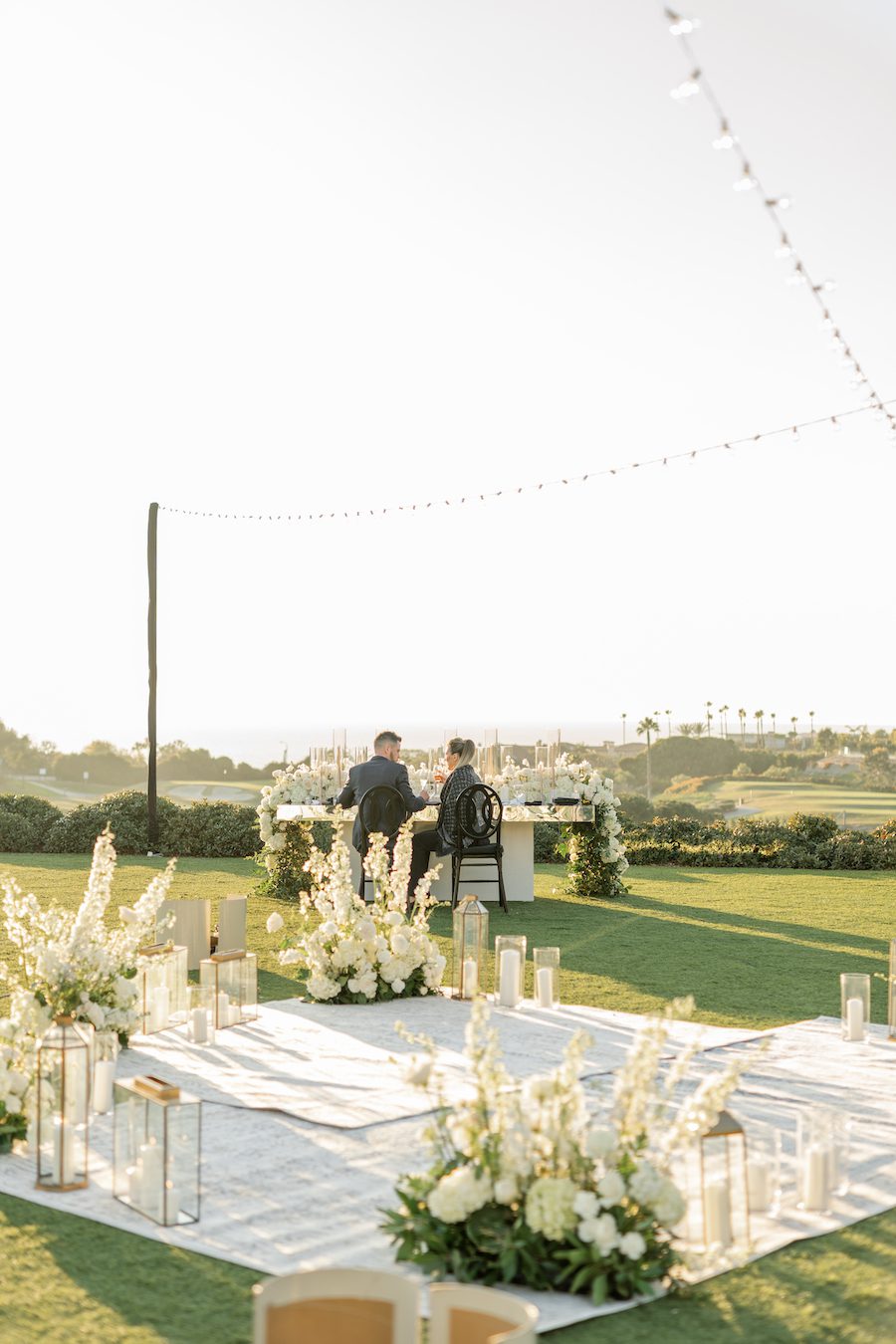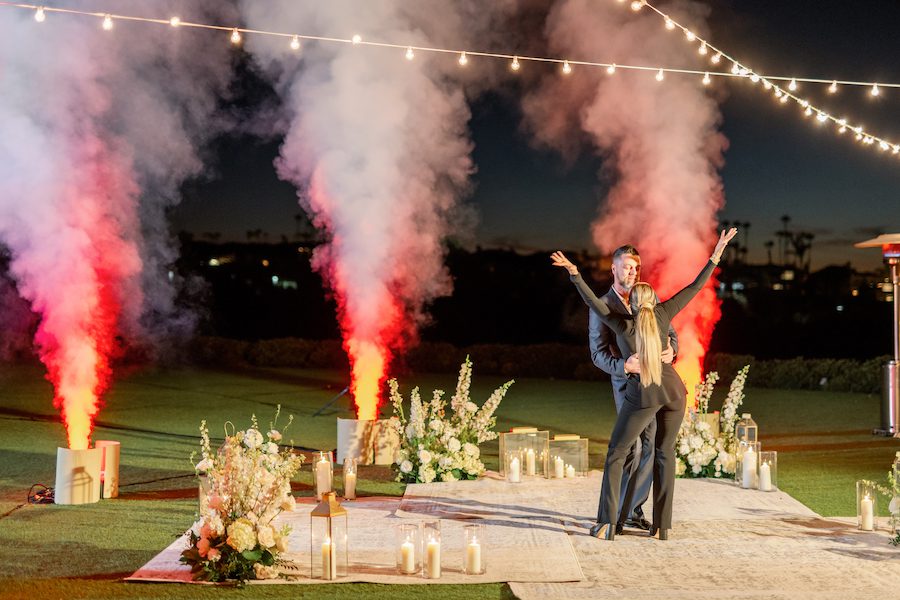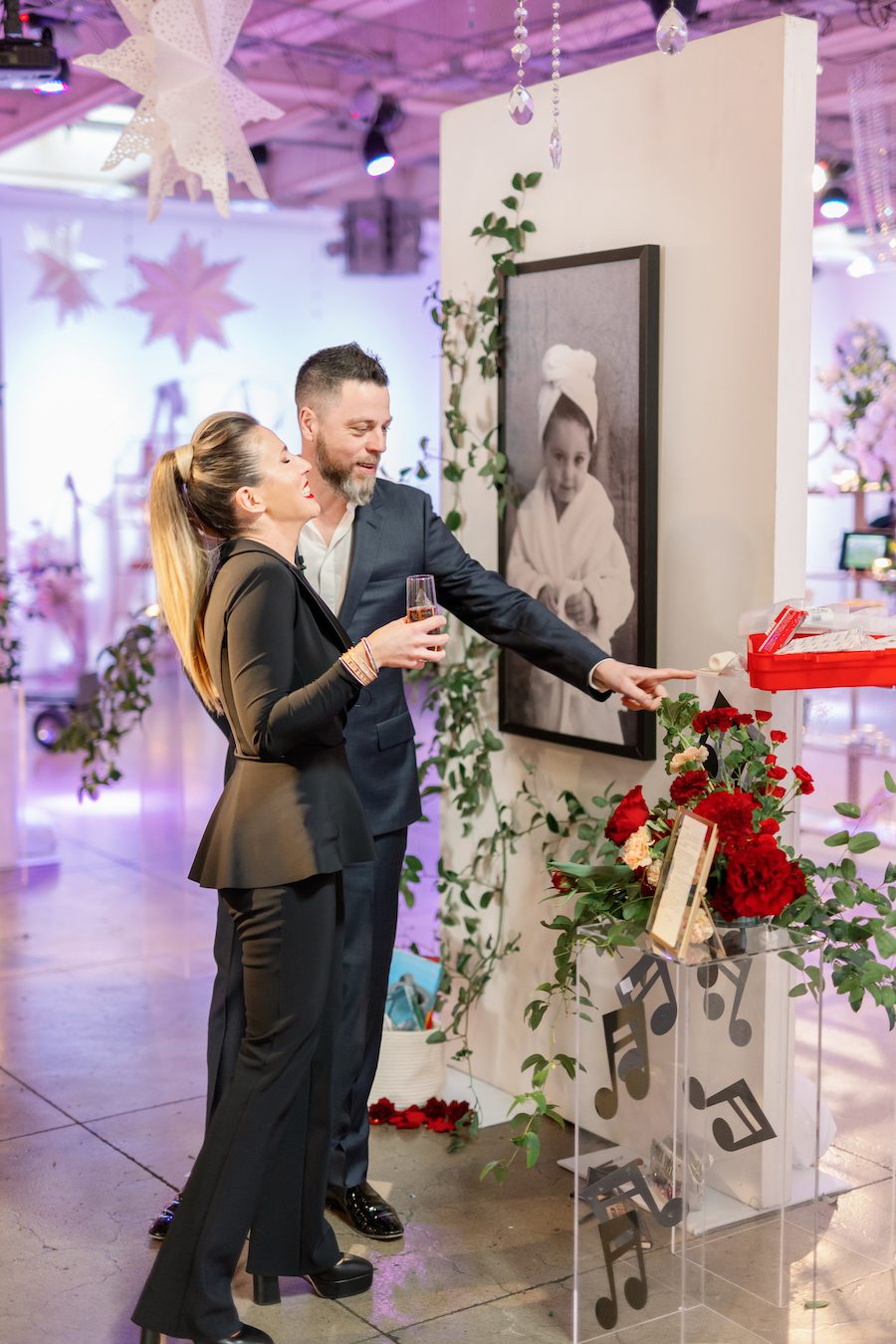 When you have a show-stopping 5+ carat diamond, go all out to pair perfectly with your chosen diamond. Consider fireworks, a live band, a private 5-course meal under the stars, a live painter, or even an oceanview lawn with a private dance floor. You could even display memories in an art museum. This style of proposal also matches perfectly with those that are re-proposal and upgrading their engagement ring. It's all about going big while maintaining intimacy.
In the end, your proposal should reflect your partner's personality, your shared history, and the unique beauty of the engagement ring you've chosen. Whether it's a timeless round-cut diamond or a dazzling 5+ carat masterpiece, make your proposal a moment to remember. Remember, create proposal ideas that match her engagement ring style.
Proposal Planning: The Yes Girls 
Looking to plan her perfect proposal?