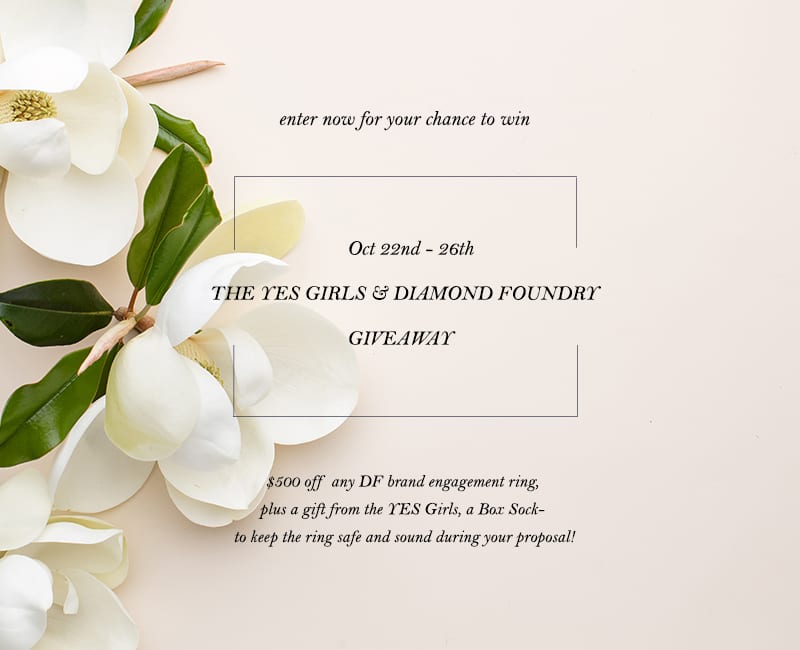 We are so excited to announce that The YES Girls are teaming up with Diamond Foundry for an incredible giveaway!  October 22nd through 26th, we will be giving our readers the opportunity to win $500 off any DF brand engagement ring, plus a gift from the YES Girls, a Box Sock- to keep the ring safe and sound during your proposal! This is a HUGE deal that doesn't come along often, so if you are thinking about popping the question soon, this is your chance! Here's how to enter:
1) Follow @theyesgirls and @diamondfoundry on Instagram or Facebook
2) Visit our most recent post, and comment with 3 "must haves" for your proposal
3) Tag friends for additional entries or share the photo on your feed and tag @theyesgirls
Winner will be chosen on Friday, October 26th.  Enter today for your chance to win this package featuring some of the best businesses in the industry!