Weddings are a groundbreaking experience, dividing your life on before and after. The experience that can come only once but stick to your memory forever. It celebrates the new era of relationships and brings together a lot of people. 
As you tie your lives deeper, creating a family, you may want to reminisce on everything you had before this day and share your story. The best way to do it is to create your wedding slideshow. 
Though, to leave your guests positively surprised and touched by your project, you need to make it right. We will present you some tips to create the perfect wedding slideshow. 
Show Progression
Divide your slides on chronological parts and set them in order. Those parts can show the childhood photos of groom and bride and their families and friends, following college, and adult life. Tell the story of your relationships. If you met each other in school, you can share how you were growing together and realized you were just made for each other. Include photos and videos with other people dear to you. Your close friends and family members will be touched to see themselves as a part of your precious memories. 
Time Is the Key
Consider the time your slideshow will take. If it is too long, your guests will get tired and lose their attention, so the sweet moment will be ruined. If it is too short, you won't be able to tell your story. Try to keep it 3-5 minutes long‌. 
Besides the total duration, you need to focus on the pace of your slideshow. The slides you insert should be smooth: not too fast, and not too slow. Let people admire the photos and videos to understand the message.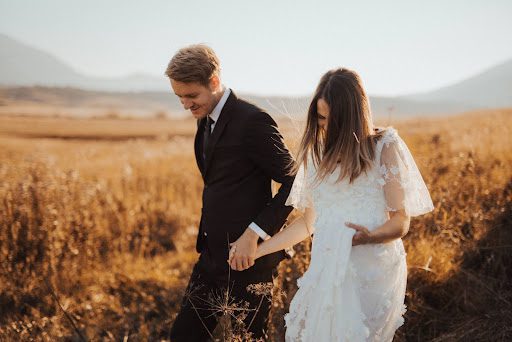 The Right Music Sets the Mood
Choosing the right composition for your wedding slideshow is a must.  You can opt for one song for an entire show or pick a new composition for each part of your narration. 
If you don't have particular songs on your mind or can't decide what song to choose, you can browse the best wedding song ideas to pick the ideal song for your wedding slideshow. It will definitely leave your guests in awe. 
One song that rules the entire vibe is the song of your relationships. Almost every couple has its own composition holding precious moments of you being together. 
For a bride's or groom's parts, you can pick each other's favorite music or even choose the compositions each of you associates with one another. 
Don't pick too many tracks so as not to confuse your guests. Three compositions are more than enough. Make the transitions between them smooth. This way, you will nail the music part of your wedding slideshow.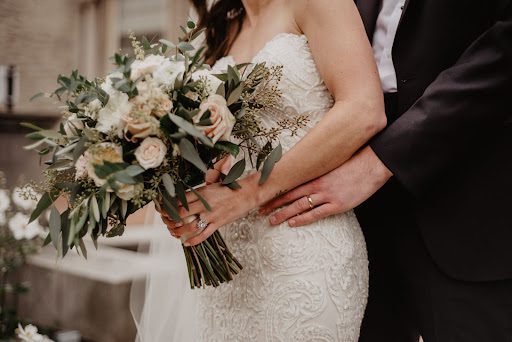 Include Quotes to Deliver Your Feelings
To spice your slideshow up a little, you can include quotes and wishes. Love quotes the best describing your relationships will suit the mood. There are quite a lot of quotes you can find online, ready for you to pick them. In addition, think of a book you enjoyed together or the one reminding you of your relationships. There for sure should be a sweet quote for your project. 
As for wedding wishes, you can direct them to your family, friends, and each other. You can also ask your guests to take part in this activity and provide some wishes for you to include. It will work nicely if someone else does your slides. 
So, you are aware of the tips and tricks to make an outstanding wedding slideshow. Though, you may wonder what software to use. There is no way you can smoothly insert music in PowerPoint. 
Consider SmartSHOW 3D. This wedding slideshow maker  is entirely focused on creating slideshows. You can make your project using photos, videos, and music. There are tons of tools and effects that help your slides look impressive. For your special day, choose the templates specifically designed for the wedding slide projects. You won't need to spend much time and effort to get a professional-looking video. 
Now, you have everything to make a great wedding slideshow, so your day will be perfect. You can share your memories and sincere thoughts with your guests, tell your story. The best thing is, if you follow our tips, you will make an outstanding slides project effortlessly and just in some minutes. Perfection doesn't need to be hard to achieve. Make your wedding day sparkling with happy memories.