Valentine's Day proposals are very common (trust us, we've been inundated with inquiries to propose on this very day!) and while most tend to lean towards the ever-so-classic red rose petals and candles, The Yes Girls tend to do things a little differently.  We believe in going big, going personal, and going unique.  So what is our idea of the perfect Valentine's Day proposal?  Here are 5 of our favorites: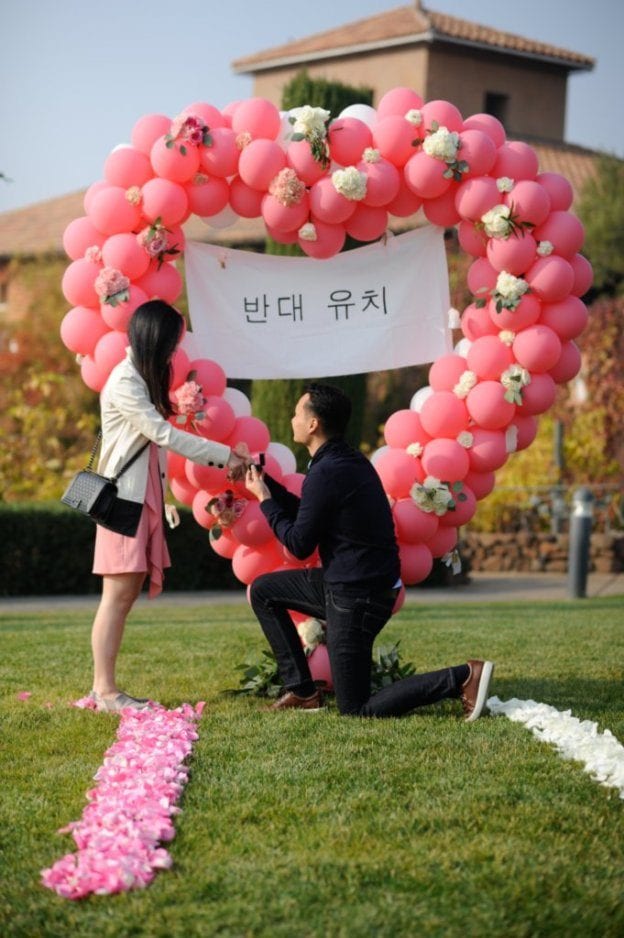 This proposal included an 8 ft heart balloon accented with bursts of flowers and small magnets, and a banner that says "opposites attract" in Korean, since she loves Korean TV shows. If you're going to do heart-shaped anything, why not make it look as stunning as this one??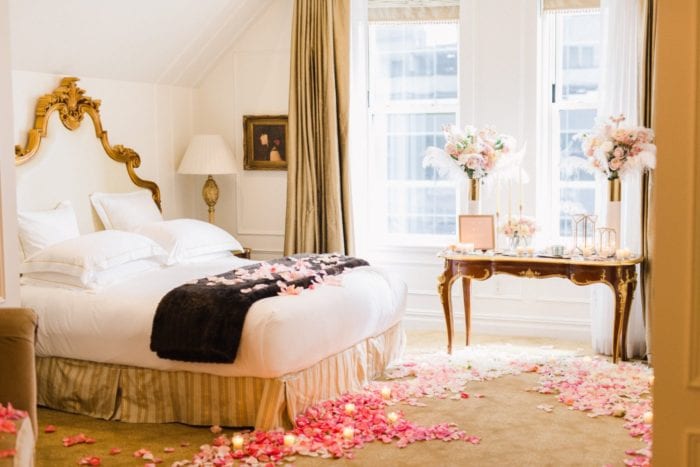 Hello, every woman's dream! This Sexy and the City proposal took place in the stunning Plaza Hotel, and was everything V-day proposals should be made of. SWOON!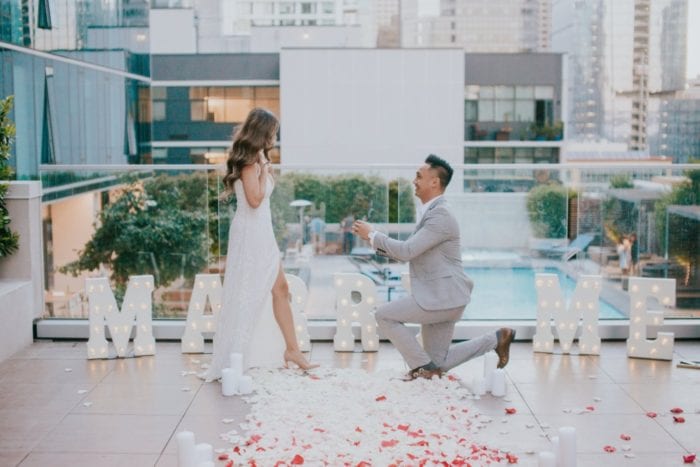 One of our most loved proposals last year, this SF rooftop proposal was dreamy in all the right ways.  Marquee letters just don't get much cuter than this! Not pictures: the ombre petal aisle that gave us all the heart eyes!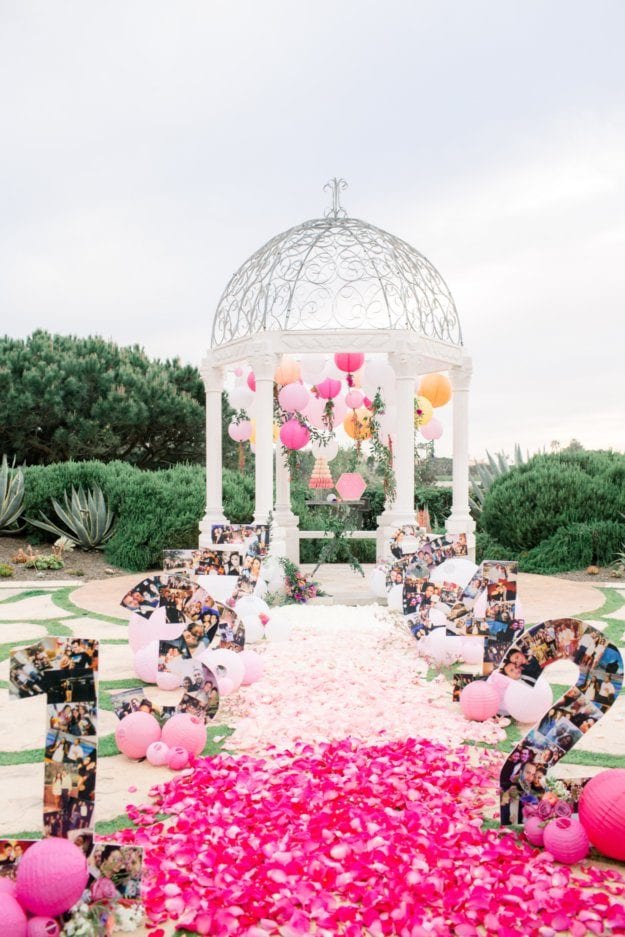 Okay, this proposal may have been created especially for Elle Woods.  Pink ombre petal aisle, gorgeous pastel lanterns, and a macaron tower?  YES PLEASE TO ALL OF THAT!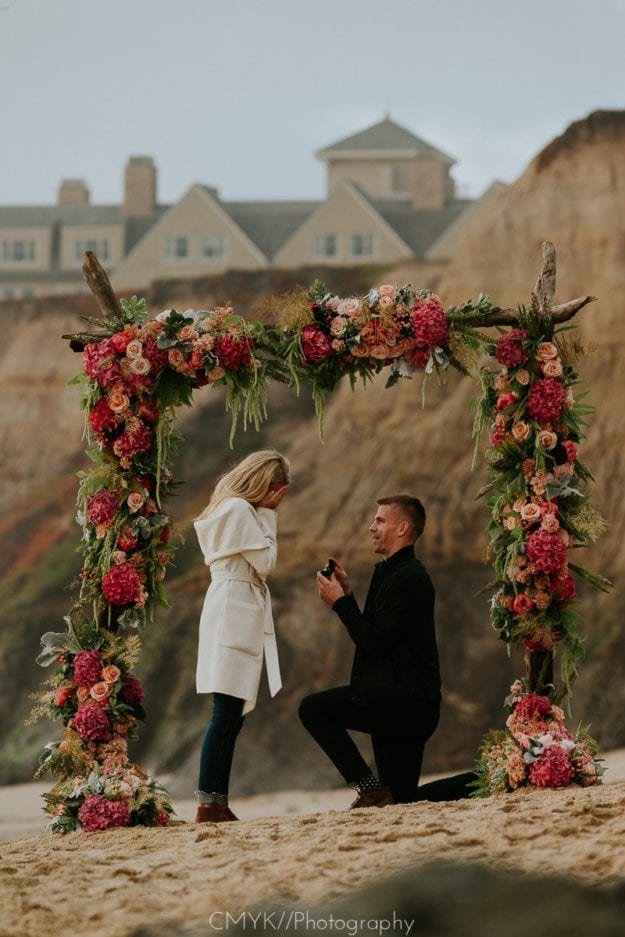 This gorgeous NHL player's proposal is not yet on the blog, but trust me, it's a good one! You have to stay tuned to see the gorgeous details from this amazingly romantic proposal. Such a tear jerker!
Love these proposals? Email us today to get started on your custom proposal!