Are you traveling to Orange County and thinking of proposing but not sure where to begin since you are not familiar with the area? Look no further, we can bring your dream marriage proposal to life with ease at many of the preferred luxe resorts in the area! Whether you are looking for completely custom ideas, or are on a time crunch and searching for something beautiful but efficient, we are here to help! I am rounding up our top recommendations for Orange County proposal locations! We can't wait to work with you!
1. Waldorf Astoria Monarch Beach Resort
The famous "gazebo" in Orange County is found here! We love this location for proposals, the space is absolutely stunning on its own, but can also be completely customized to your relationship! We have produced and planned a number of marriage proposals in this location (nestled between Laguna Beach and Dana Point), and each time they are absolutely breathtaking in their own way!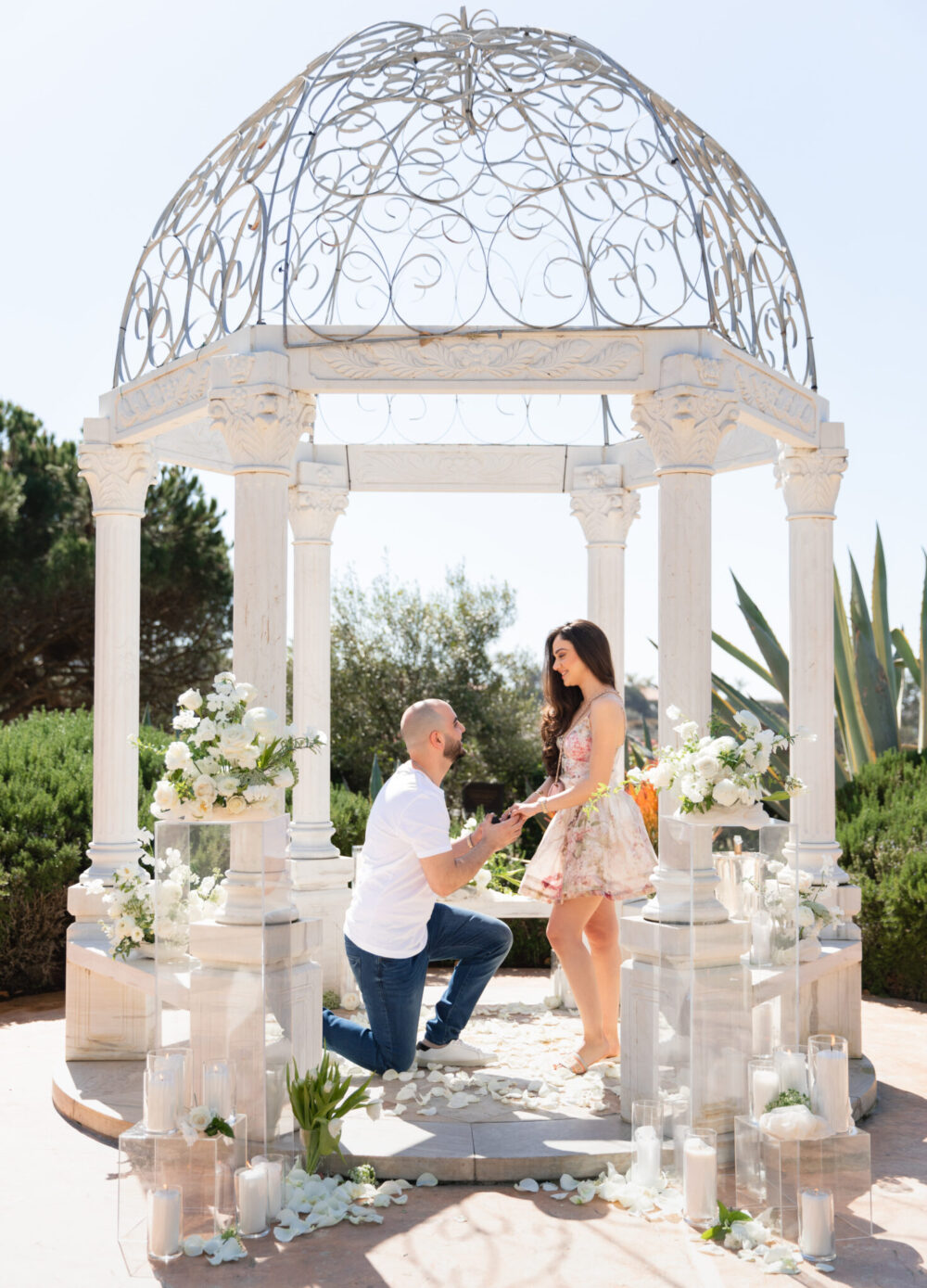 2. Inn at Laguna Beach
Are you looking for more of a rooftop vibe for your proposal but still want to capture the beauty that the Orange County coastline has to offer? The Inn at Laguna Beach is the perfect location for your proposal! With a rooftop deck overlooking the Laguna Beach coastline, this resort has a unique vibe that you cannot find anywhere else!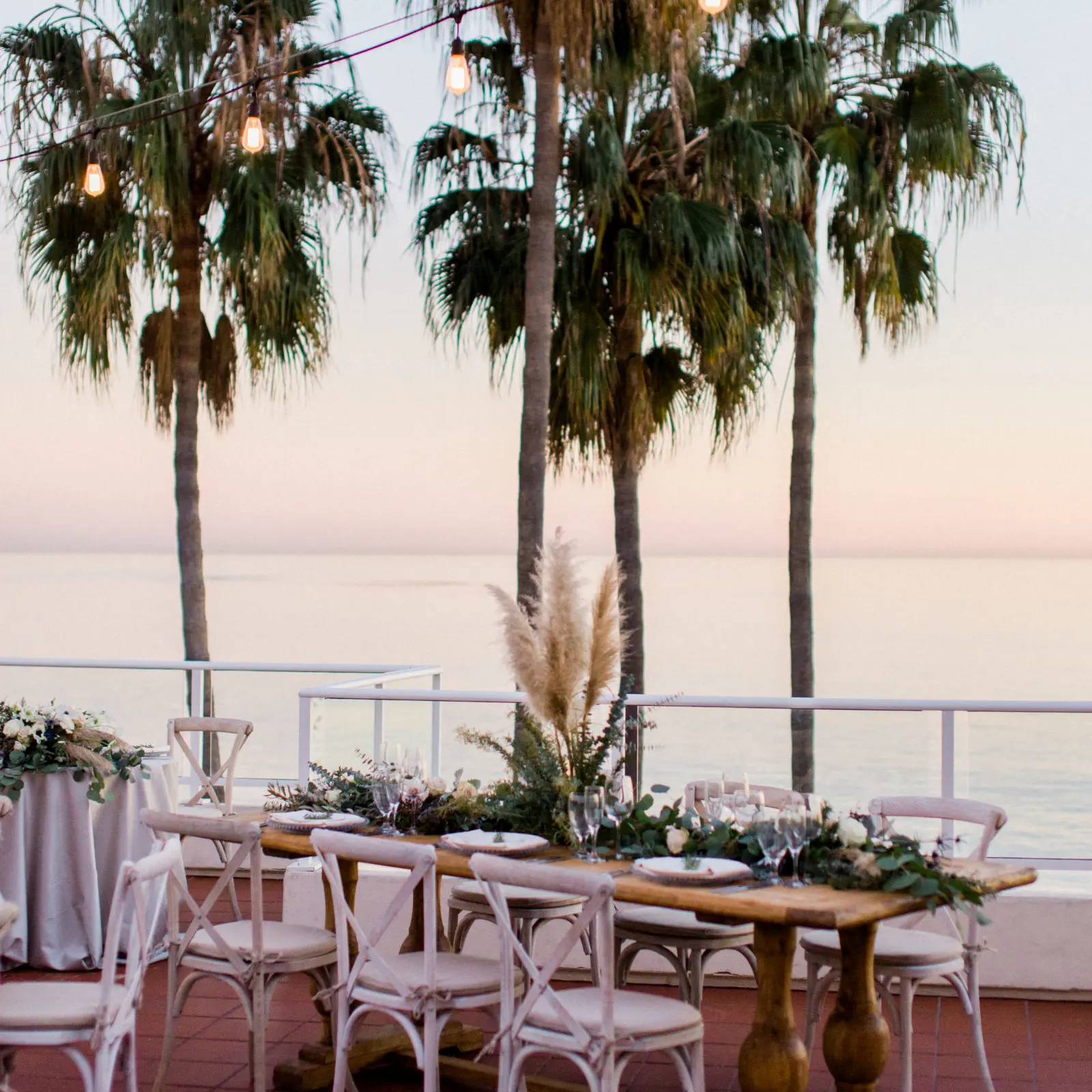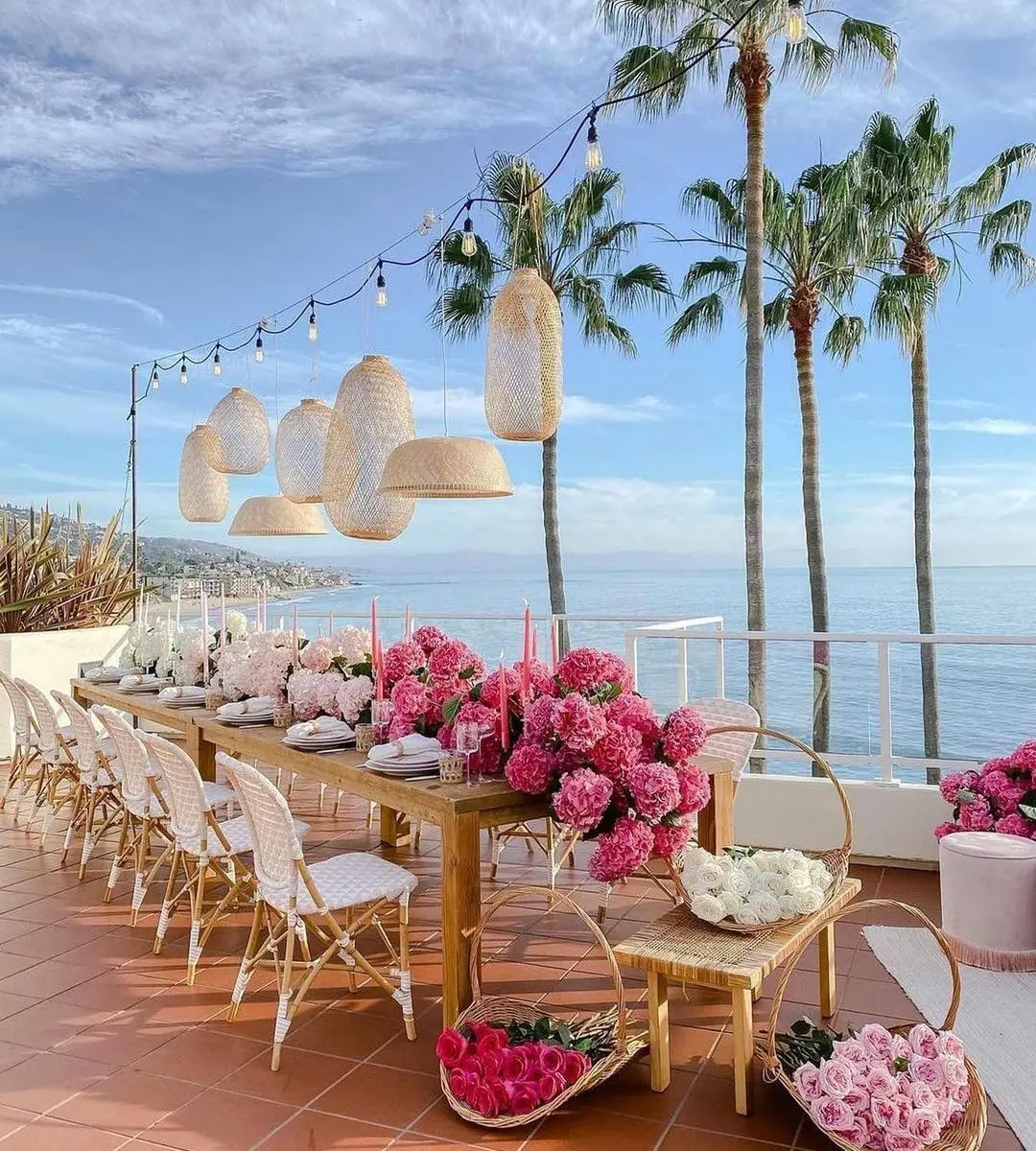 3. Laguna Cliffs Marriott
This stunning resort offers the iconic Orange County views! The Laguna Cliffs Marriott in Dana Point is positioned on a cliff overlooking the coastline, it is breathtaking and offers an ideal location for capturing a stunning Orange County sunset!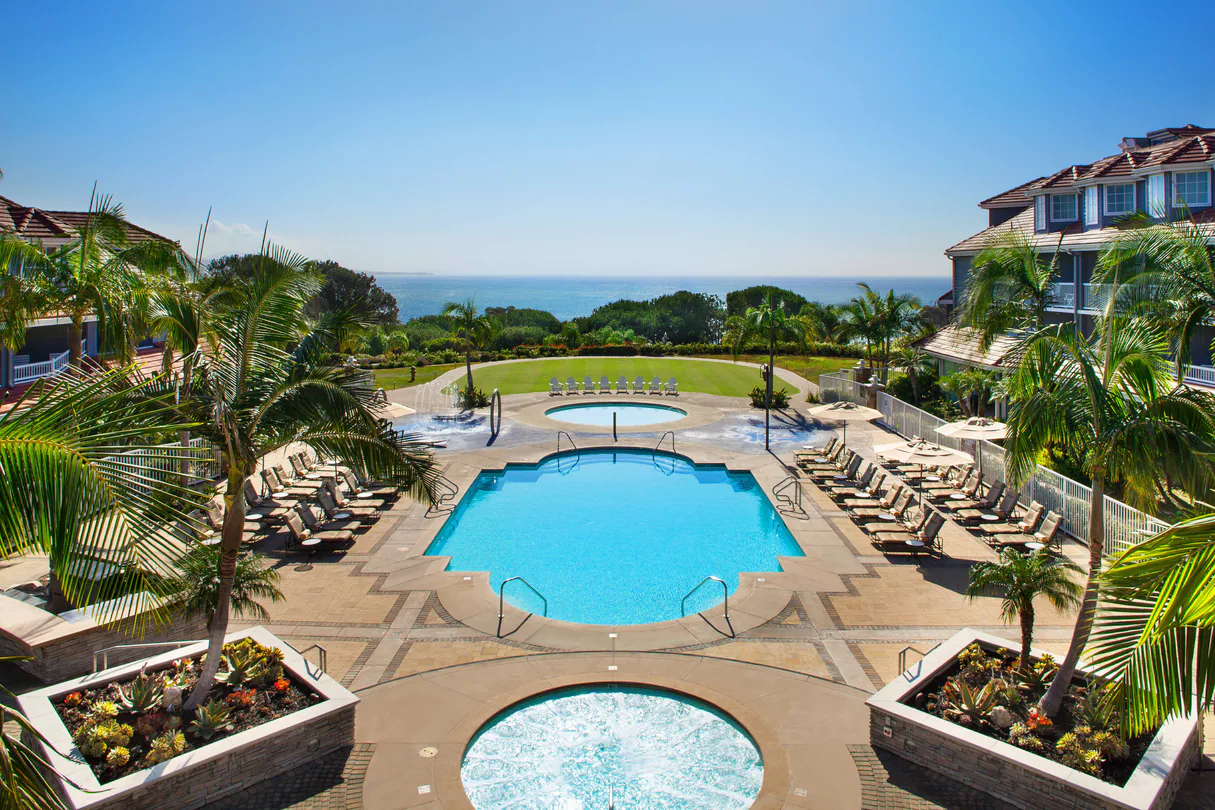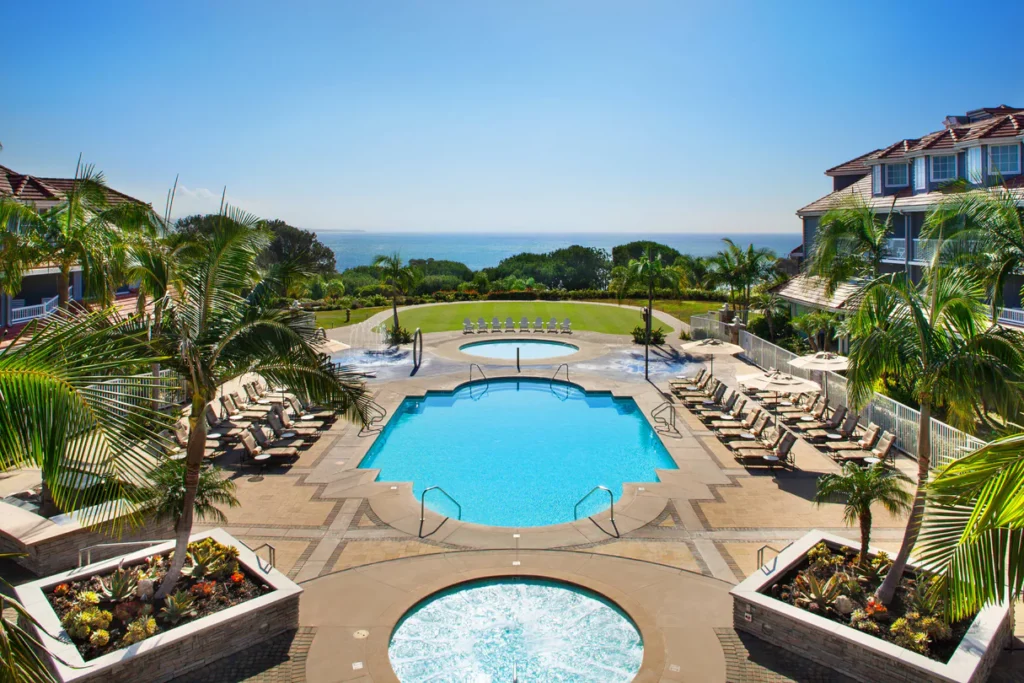 Want to personalize your proposal further? That's our speciality! Here is an example of recent proposal where this ocean view proposal idea was inspired by The Pink Door – the location of their first date!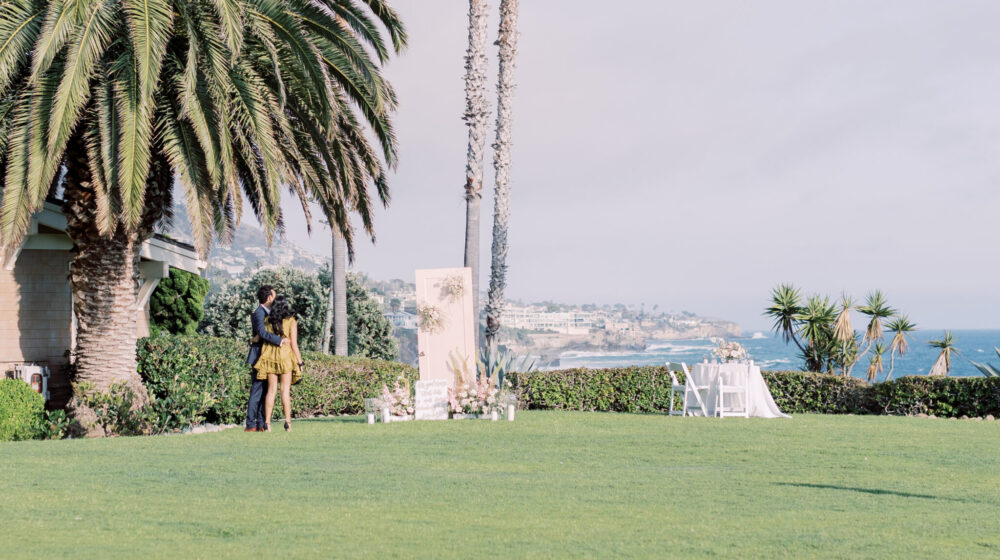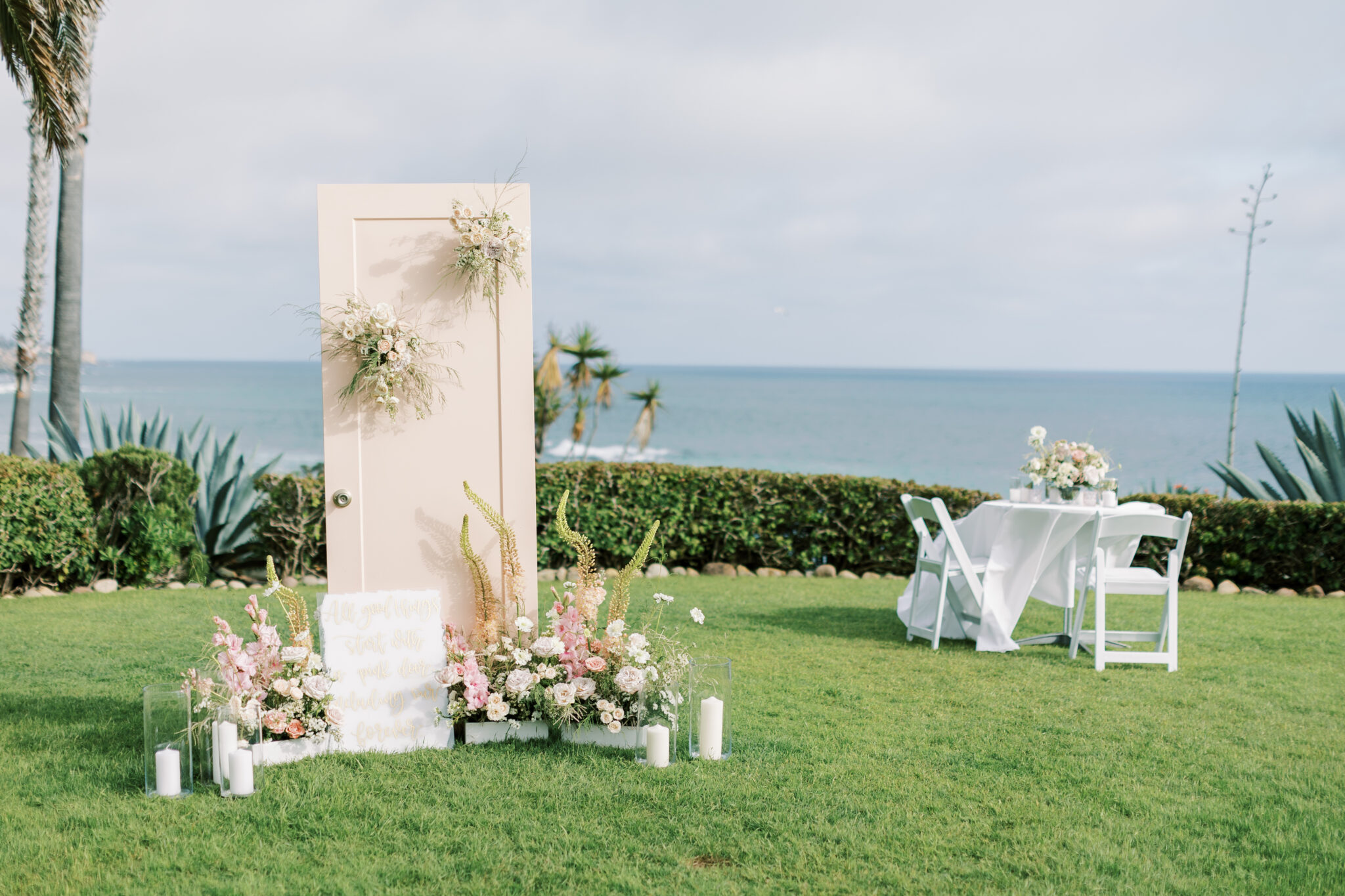 We have partnered with all three of these stunning venues to create exclusive proposal packages! Whether you are needing proposal ideas or you are looking for a stunning display to propose to your significant other, we help you bring your dream proposal to life!
Our clients have loved these Orange County proposal locations so much that The Yes Girls has officially partnered with each of these incredible resorts so when it comes to proposal planning services, venues and proposal packages available, simply inquire below.
INTERESTED IN EXCLUSIVE RATES FOR THESE STUNNING ORANGE COUNTY VENUES?
Vendor Love:
Proposal Ideas and Planning (photos 1,2,5,6): The Yes Girls | Proposal Socks and Thin Ring Box: The Box Sock