While it's not required to "propose" to your groomsmen, it's a fun way to let them know how much you want them to be a part of your wedding.  Besides, who doesn't like to be spoiled with presents every now and then?  There are several ideas floating around the internet for a groomsmen proposal, mostly involving alcohol.  Whether you and your friends are big drinkers or not, we have found the most unique ways to "propose" to your guy friends that aren't just your typical alcohol bottle and note.  If you're not so into the idea of crafting up something for your guys yourself, pick an idea and let your fiance handle the rest (trust us, we love this stuff!)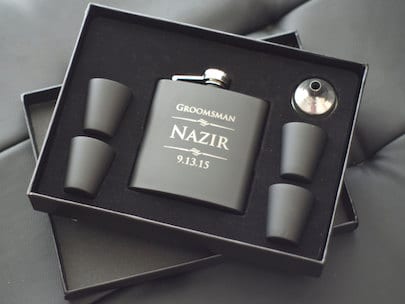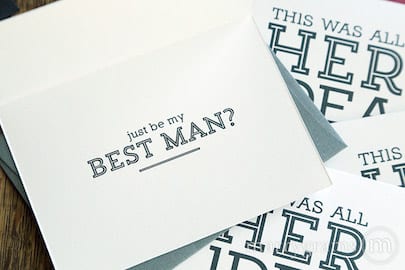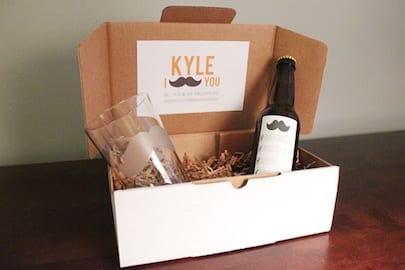 Image Credits (in order of appearance):
Groomsmen Proposal 1 ; Groomsmen Proposal 2 ; Groomsmen Proposal 3 ; Groomsmen Proposal 4 ; Groomsmen Proposal 5 ; Groomsmen Proposal 6 ; Groomsmen Proposal 7 ; Groomsmen Proposal 8


Want to create her dream marriage proposal? We have the perfect way. Contact The Yes Girls to get started on your personalized marriage proposal, wedding plan, vow renewal, anniversary or date night today! We're so excited to work with you!