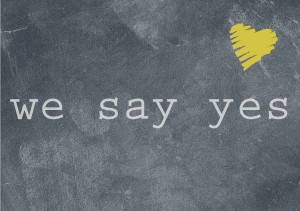 To complete our We Say Yes Wednesday series on getting organized for your wedding, I thought I would end with giving you tips on how to remain stress-free and rely on the organization you have already in place on your wedding day!
1. Finish all your last minutes details before the rehearsal and rehearsal dinner. Once friends and family arrive you are going to want to be focused and enjoy every moment! You have already given out responsibilities so you should be fine.
2. Plan in your head around what time you want to go to sleep the night before. You most likely won't make it at that exact time, but at least you can have a plan!
3. Make time for breakfast. Know what breakfast foods sit best with you and won't make you sick. This may be the only meal you eat all day because of nerves so try to have something out and ready the night before.
4. Have a to the wedding bag and to the hotel bag. Most likely you will want to bring some toiletries to where you are getting ready, but you won't want to take that to the hotel. Have a smaller purse already packed with the lip gloss and other necessities you want to take to the wedding and have a friend take the other bag to the hotel when you are done using it before the ceremony.
5. Before you leave to go to the ceremony, take a few moments to be by yourself and soak everything in. Sit down and think about what you are about to do! The rest of the day will go so fast, you want to soak it in the best you can!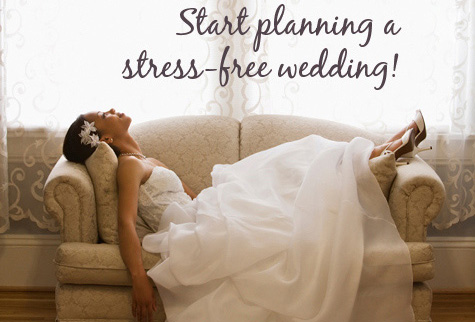 Stay organized and stress-free! Good Luck!
Love,



Want to create her dream marriage proposal? We have the perfect way. Contact The Yes Girls to get started on your personalized marriage proposal, wedding plan, vow renewal, anniversary or date night today! We're so excited to work with you!