Your big day is finally here. All of the planning has come down to this, what could go wrong? Well hopefully nothing, but just in case here are a few things to stack away in a "please do not have to use me bag."
Fashion Emergency Kit. These are so easy to find. Every time I'm in my local Walmart, craft store and even sometimes Forever 21, I see this kit and think about buying it. It has a solution to most fashion related/ wardrobe malfunctions you can think of. (Image Credit)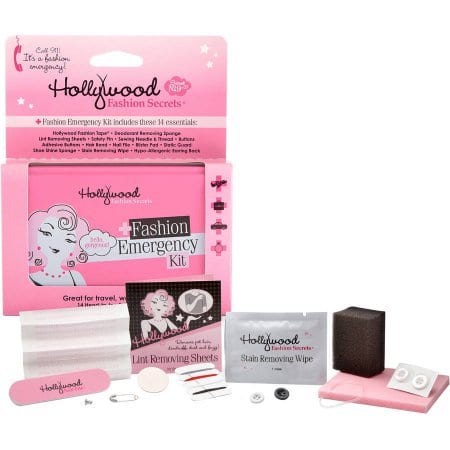 A Camera.
 Odds are you or someone in your bridal party has a nice camera. You want to document this day in pictures and videos. Yes, you most likely hired someone to do this, but things happen. The photographer could get sick, stuck in traffic, or even double book and not be able to make it. Pack a camera :)  (
Image Credit
)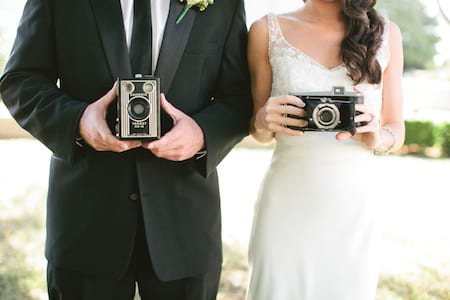 An Umbrella. 
Rain is supposed to mean good luck on your wedding day… but for most brides it means the fear of messed up hair and makeup. Pack an umbrella to reassure that you stay in tip-top shape. Plus you may get some great pictures from it!  (
Image Credit
)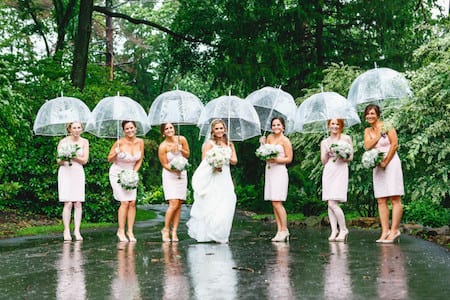 Want to create her dream marriage proposal? We have the perfect way. Contact The Yes Girls to get started on your personalized marriage proposal, wedding plan, vow renewal, anniversary or date night today! We're so excited to work with you!