Proposal planning is a unique job, and while we've been around for almost 10 years (WOW!) the process is still uncharted territory to many men.   We answer many questions on a daily basis, but questions we receive most are: "Why does planning a proposal cost so much?" …and our favorite… "Why am I paying for 20+ hours of planning? I think I could do this myself in an hour or two."
What many people don't realize is that planning a proposal is very similar to planning a wedding- the difference is that when you're planning a proposal, typically you don't have a year or more to plan.  In fact, the majority of the men that reach out to us want to propose within three weeks or less.  That's 15 business days of creating custom proposal ideas, finding the perfect venue, tracking down available photographers and videographers that we know will have consistent work, creating floral ideas and hiring the perfect florist to help us pull it off, hiring artists to create custom décor, creating a timeline and floor plan to ensure that things run smoothly on the day of, and more.   And if you still aren't convinced, read below for a breakdown of each component we have to get PERFECT to pull off a seamless proposal.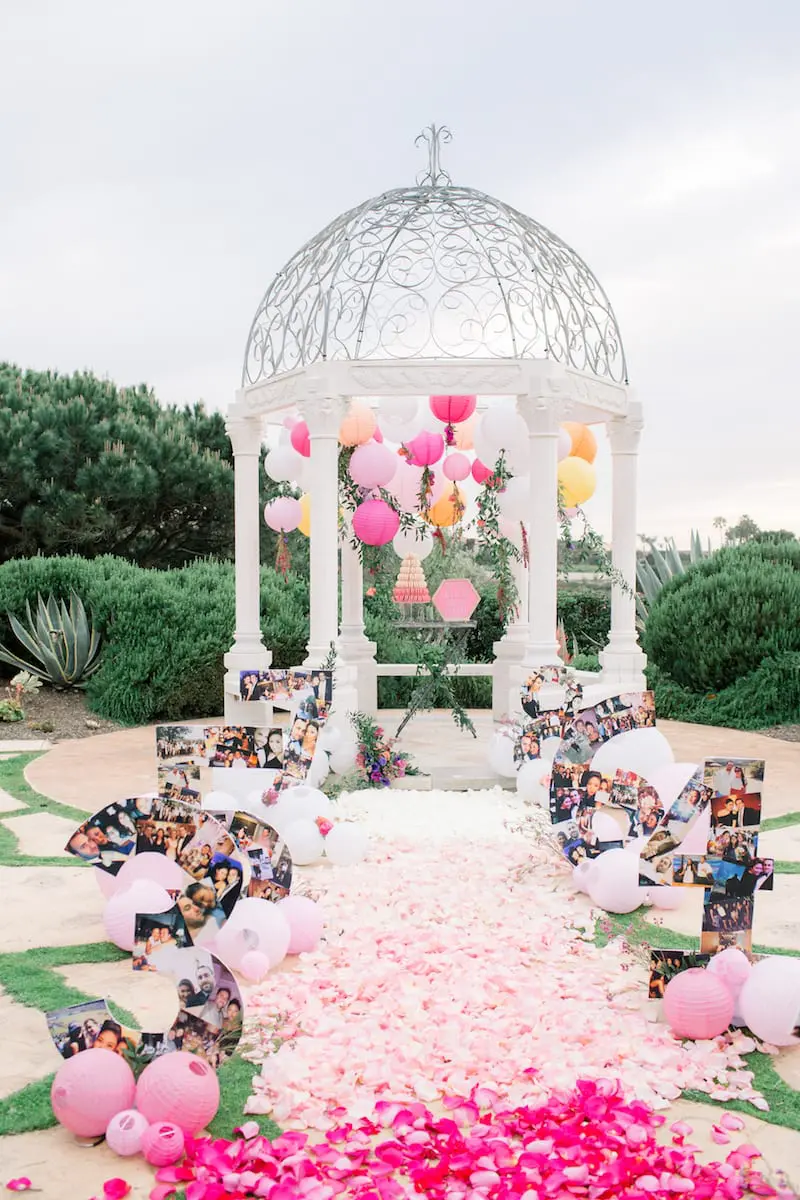 Custom Ideas
Most of our clients come to us with no clue where to begin for their proposal.  Upon purchasing package #1, our creative team creates two unique, completely customized proposal ideas.  We never use the same ideas twice, and refuse to create "insert-girl-here" proposals (cookie cutter proposals that could be set up for anyone).  Instead, we find the perfect balance between creative, romantic and wow-factor for our design, and make sure to include precious details from your relationship so that your love shines through from the moment she walks into the space.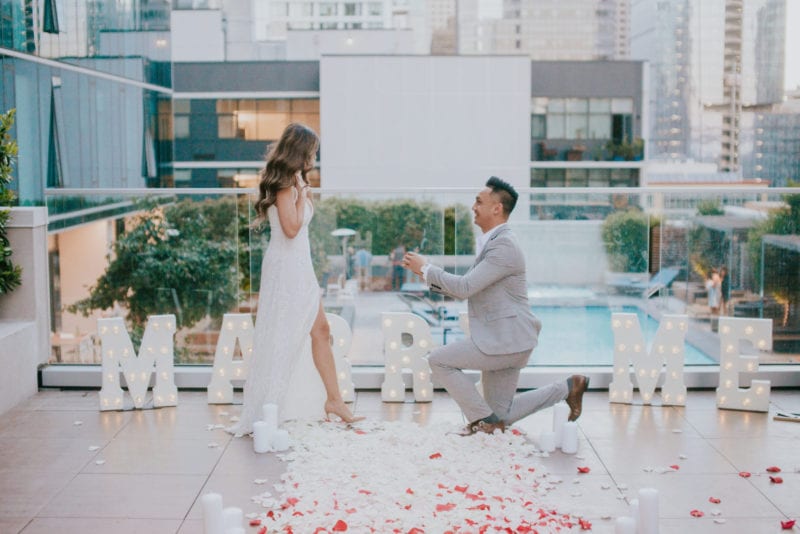 Venue
Finding the perfect venue for a proposal can be tricky.  There are many factors that go into a proposal that need to be considered.  Something we face most often is budget.   For example: If a client has his heart set on a rooftop in New York, but his budget won't support this type of rental, we will be determined to find an outdoor balcony with an amazing view to give the same romantic feel as a rooftop.  Typically, venues will require a contract and venue rental fees or permit.  We handle all of this, all while having your best interest in mind.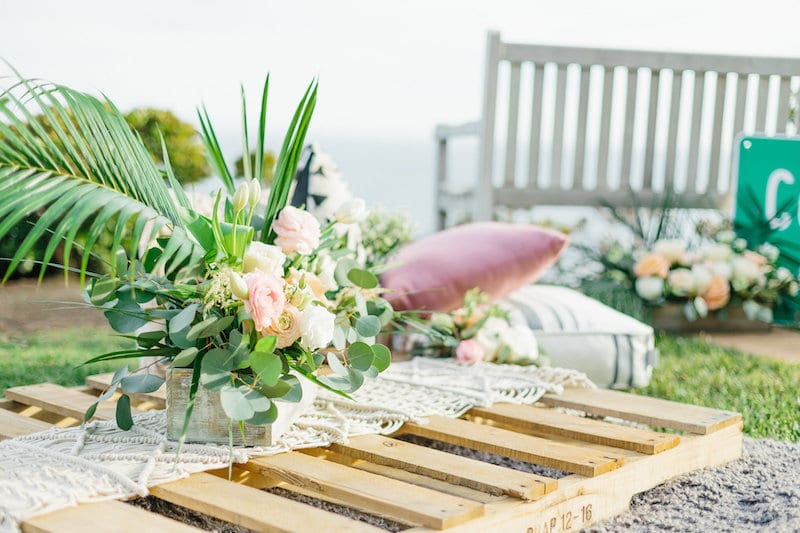 Vendors
This is the most time-consuming part of the planning process. We pride ourselves on finding the perfect vendors to help us pull off any given proposal, such as photographers, videographers, florists, rentals, musicians, entertainers, etc.  After we find the perfect team, we then have to sign contracts for each vendor, make partial and full payments towards their fees, coordinate their arrival times and ensure they know exactly what they are contributing to the proposal.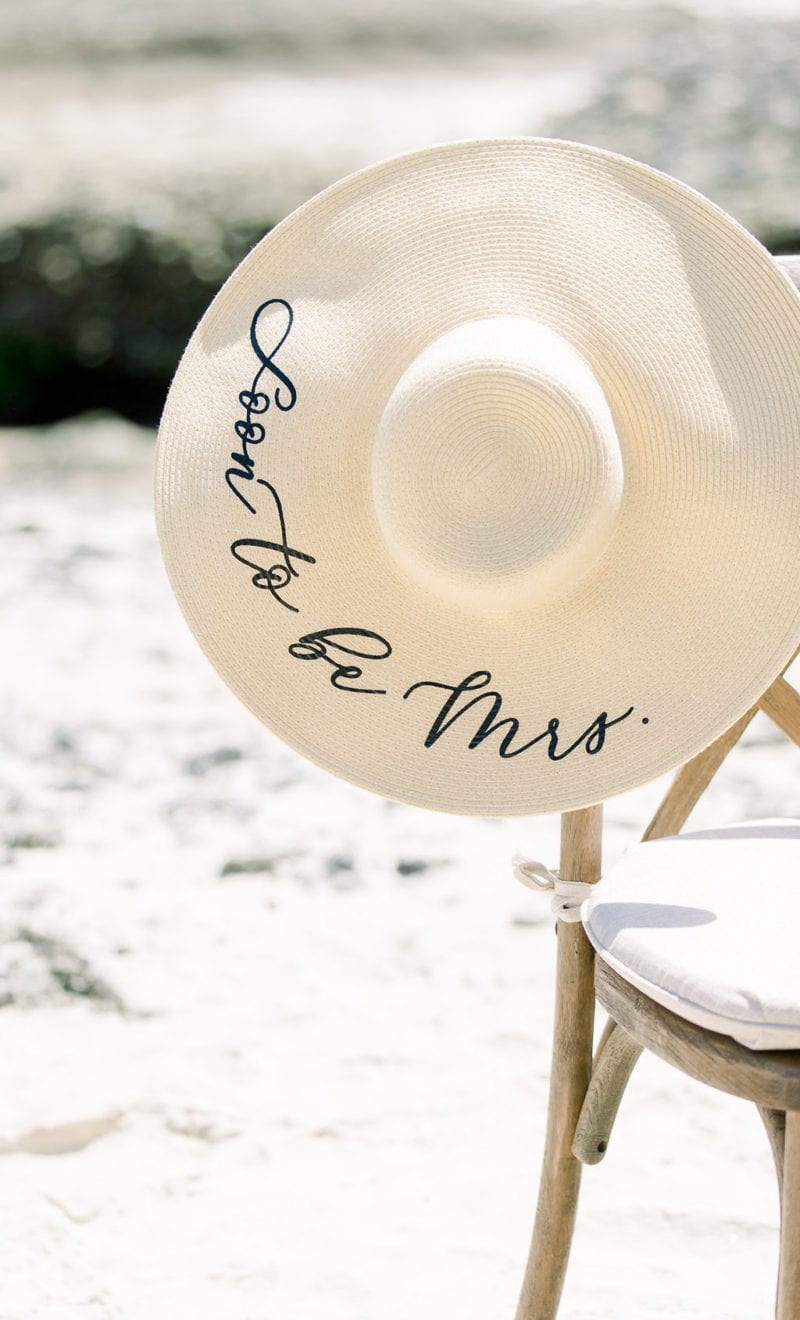 Custom Décor
Without custom décor, the amazing custom proposal that completely embodies your relationship would simply be another cookie cutter proposal.  We design many pieces in-house with our team of artists, but also work with other companies to get large, unique pieces that are going to add the wow-factor into your proposal.  For example,  one of our gals loved sunhats (which we could very clearly see from her Instagram) so we ordered a custom sun-hat with "Soon to be Mrs."  to be a part of the proposal décor. Flower petals are lovely, but THESE are the details that will make her swoon!
Floor Plan
Many of our clients don't truly understand what their proposal will look like until they receive a floor plan.  This is our way of taking the idea in our head, using the props that we have already booked, and creating a layout of exactly what the proposal will look like.  Many clients are amazed at how the props we book can be put together in such a beautiful, romantic way that really makes a statement.  That being said, this is also a good time for adjustments to be made should the client wish to add more items, or have them arranged differently.
The floor plan is also helpful to our vendors to show them our expectations for what the proposal setup will look like. That way on the day-of, everyone is on the same page and ready to create the design that the client is expecting.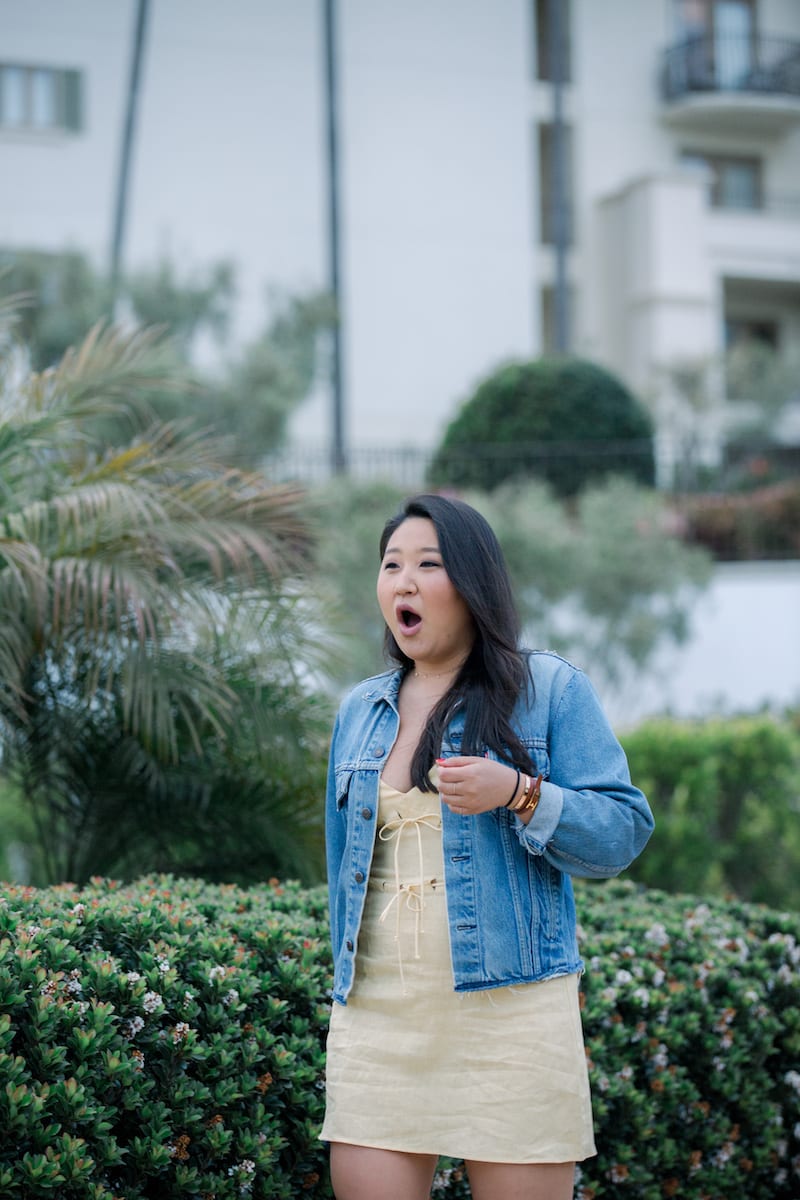 Timeline
The timeline may be the most important factor that goes into planning a proposal (and often one that is overlooked when someone decides to plan them self). Can you imagine showing up at your proposal ready to propose, and the florist hasn't even started setting up yet?  Or how about meeting your girlfriend at the proposal location, only to find out that she's stuck in traffic and won't arrive until after dark? We've heard it all, so we are sticklers about our timeline and ensuring that all vendors know where to be at what time (and even having them arrive a little earlier than they need to to ensure that everything is perfect when you arrive).   Having a timeline also helps to ensure that we are renting the venue only for the amount of time needed, rather than spending extra for any hours that you may not need.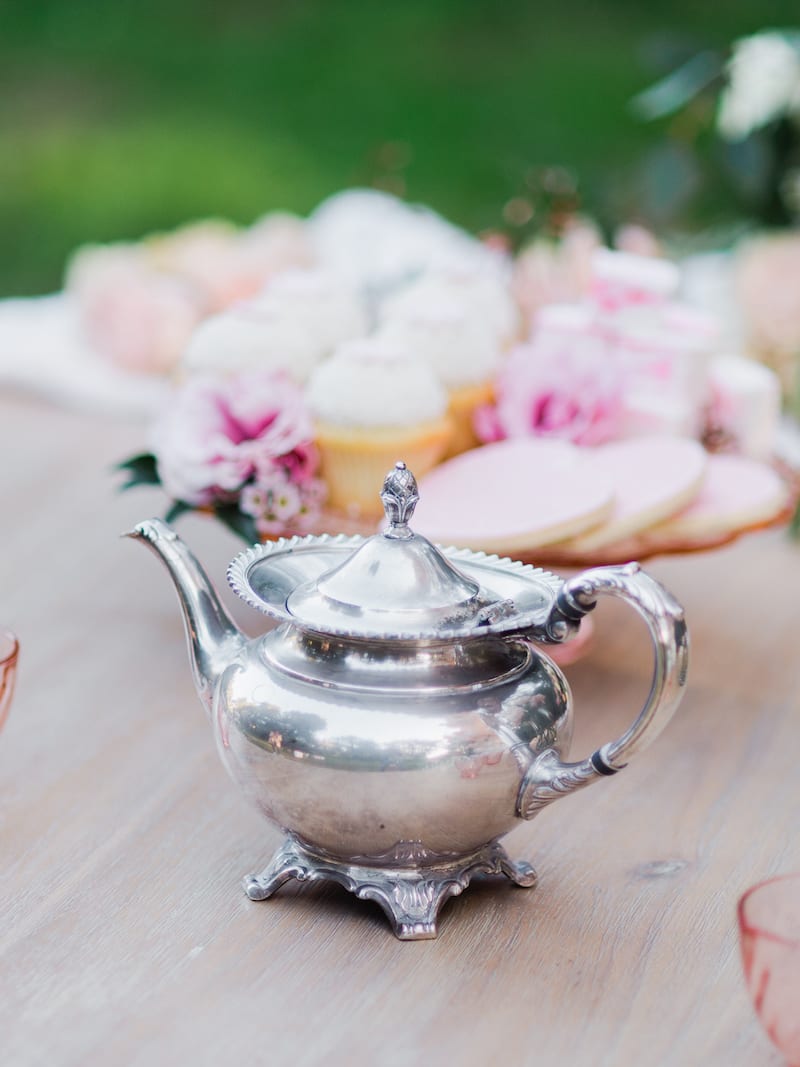 After-thoughts
When it's all said and done, our keen sense for detail is what sets us apart from our competitors.  We consider the "after-thoughts" during the planning process to keep things from going awry on the day-of.  Things like where outlets are located or if a generator will be needed, what the weather forecast is (and what the rain plan will be should the weather act up), where the photographer will hide and still get the best angle, if the couple wants tea- where they will get the hot water, and more are all important to consider when planning a proposal because they could change the entire day.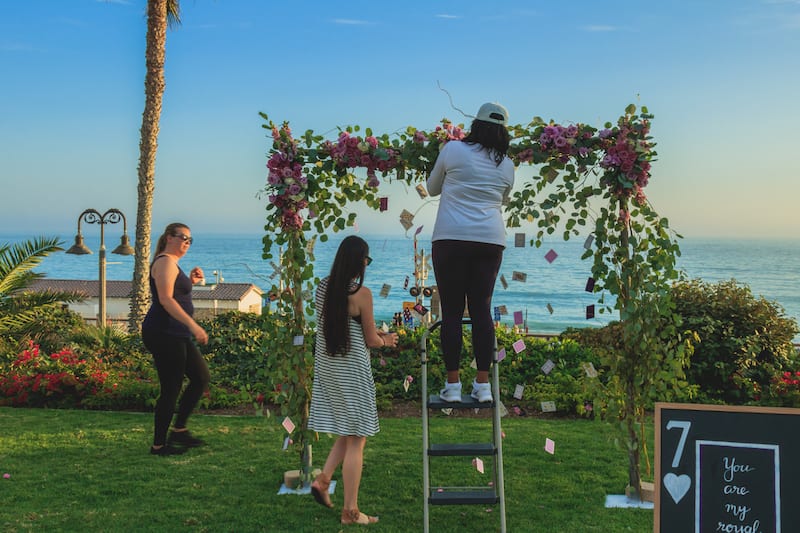 Coordination
Since our proposals take place all across the U.S. and Canada, our coordination skills are key to pulling off any proposal.  Our offices are located in several states throughout the country, however for the proposals that we are not able to attend, we rely on our day-of coordinators to take the ideas and work that we have done throughout the planning process and bring them to life. Our proposal planners are on-call the entire day of the proposal (even weekends) to answer any questions, confirm that the vendors arrive on time and are where they are supposed to be, verify that the set up matches the floor plan we created, solve any problems that make arise, and to make sure that all you have to do is walk into the space, get down on one knee, and pop the question.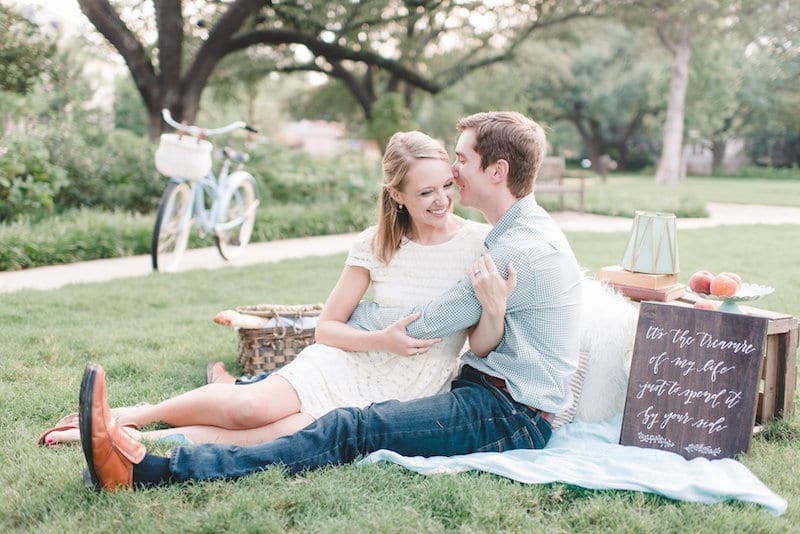 After the Proposal
Our job isn't done once she says, "YES!"  We then have to confirm that the venue is cleaned up and left the way that is was when we arrived (to keep you from paying any extra fees).   For some destination clients, we pack up their décor and ship it to their home so that they don't have to pack it in their suitcase.  Then, we follow up with the photographer and videographer for the next few days/weeks to ensure that you receive your memories within a reasonable amount of time.