"I've got my guy, but I need you by my side, will you be my bridesmaid?"
Popping the question to your girls is almost just as exciting as being proposed to (almost!) This time the ball is in your court. There are so many ideas, cute sayings, and ways to pop this important question. If your creativity is running dry and lack of time are stressing you out, the team from Beau-Coup wants to help you out! In fact, we found so many cute ideas that this has been turned into a blog series and for the whole month of March we will feature a "how to ask your bridesmaids" invitation every Tuesday! Here is Part 3 :)
Pampering Spa Package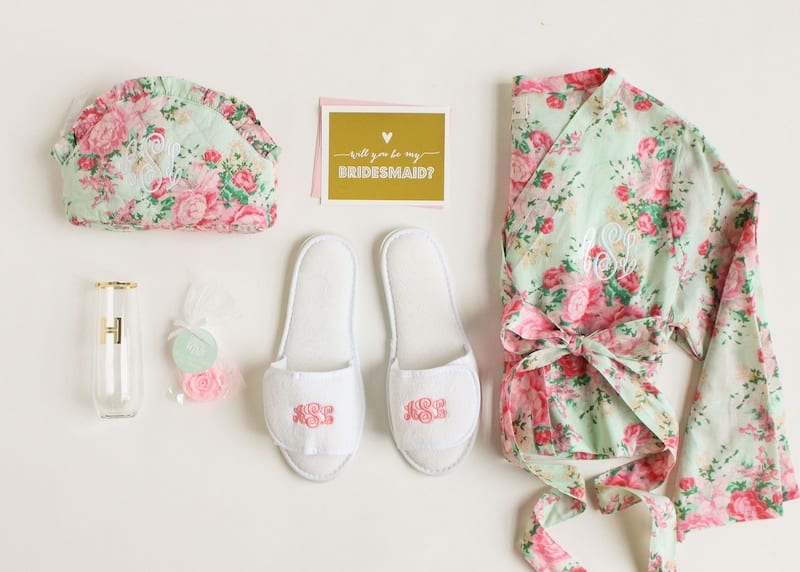 Everyone loves feeling pampered and relaxed, so this set is perfect for getting ready the day of, a spa bachelorette party, or even just a relaxing movie night at home. Pretty and practical, these florals will make any girl delighted. Whenever they wear this feminine lounge wear they can look back fondly on your memories of your wedding day bliss.
Whats Included: Personalized Card, Monogram Champagne Flutes, Monogram Makeup Bag, Pink Soap, Monogram Slippers, Monogram Floral Robe


Want to create her dream marriage proposal? We have the perfect way. Contact The Yes Girls to get started on your personalized marriage proposal, wedding plan, vow renewal, anniversary or date night today! We're so excited to work with you!