A wedding planner is someone charged with making the most important day for many couples a reality. It can be an emotionally fraught proposition, but one that is also richly rewarding. The profession is always high in demand, and it's not as simple as it looks. A wedding planner has to engage with many different skill sets and work hard to make things memorable for couples. If you're considering entering this profession, but are not sure about what it requires precisely, then be sure to read through this article first.
1. Understanding Trends
A wedding planner has to be on top of the latest trends in the wedding industry. So, a subscription to Brides magazine is great, but not entirely sufficient. You would need to understand different things about catering, fashion, the planning process, interior design, marketing, and how that all folds into the budget. Potential clients end up having all sorts of questions, ranging from artistic to more practical details, so you need to be able to answer them with confidence. 
2. Financial Savvy
Even if the first couple you end up working with is swimming in dough, you will need to exhibit a level of financial savvy in order to get more people to work with in the future. If you would like to become a wedding and event planner, you need to know that being both creative and business-oriented is key to succeeding in the profession. You will have to be familiar with the costs of every little detail, while also forming healthy relationships with vendors and negotiating accordingly.
3. Problem Solving
No matter what, even the best-laid plans will come undone at some point. The couple shouldn't be bothered with little details – even the ones who love to micromanage – and they will depend on you to get things right. A good planner will come up with plans A, B, and C, just in case something goes awry.
4. Patience
Preparing for a wedding is an emotional and joyous time for everyone. But because it's such an intense process, people may overreact at different times. The wedding planner has to be the one who is patient in the face of various interpersonal issues that may arise and must be able to act calmly under pressure. So, having enough patience to be able to explain things carefully, as many times as needed, is an important skill to have.
5. Detail Oriented
This is a detail-heavy job, and you can't gloss over little notes simply to focus on the "big picture." One is impossible without the other. A wedding planner has to be strategic, and able to juggle multiple aspects of the event all at once. This means that expert organizational skills are also vital.
6. Customer Service
At the end of the day, wedding planning is a customer-oriented business, and a good wedding planner will be able to listen and take all of their clients' concerns seriously. You need to put your best foot forward with a couple about to make such a big personal leap and give them the sense that you are trustworthy and reliable.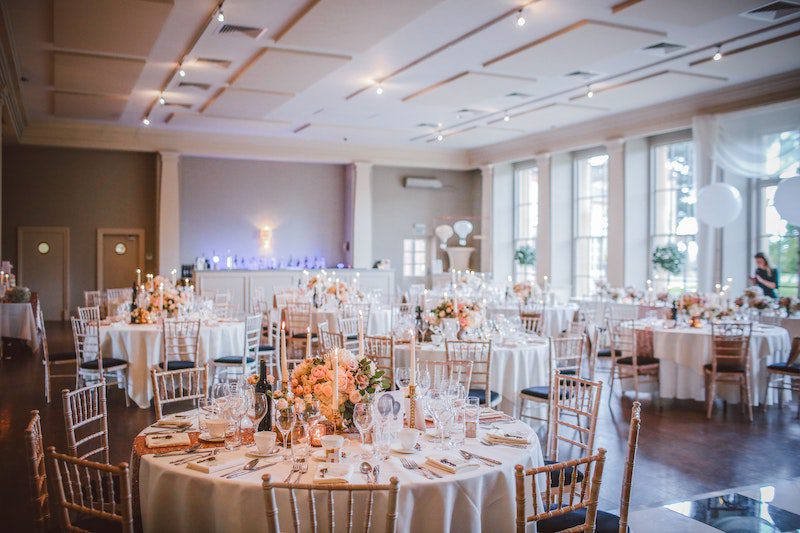 Being a wedding planner is tremendously stressful. Even the smallest weddings can take months to prepare for, and things tend to get chaotic and anxiety-ridden quickly. If you want to start a career in this industry, make sure that you won't crumble under pressure, and that you're the type of person who will always be excited about two people getting hitched. 
Photo Credit: Unsplash