This sweet picnic proposal in Outer Banks did not skip a beat with the thoughtful details! Steven came to us wanting to propose to his sweet girlfriend Amber on their staycation to the Outer Banks!
I always get so giddy when our clients want to propose in Outer Banks, NC because the views are absolutely breathtaking – this particular location is one of my favorites!
The Details: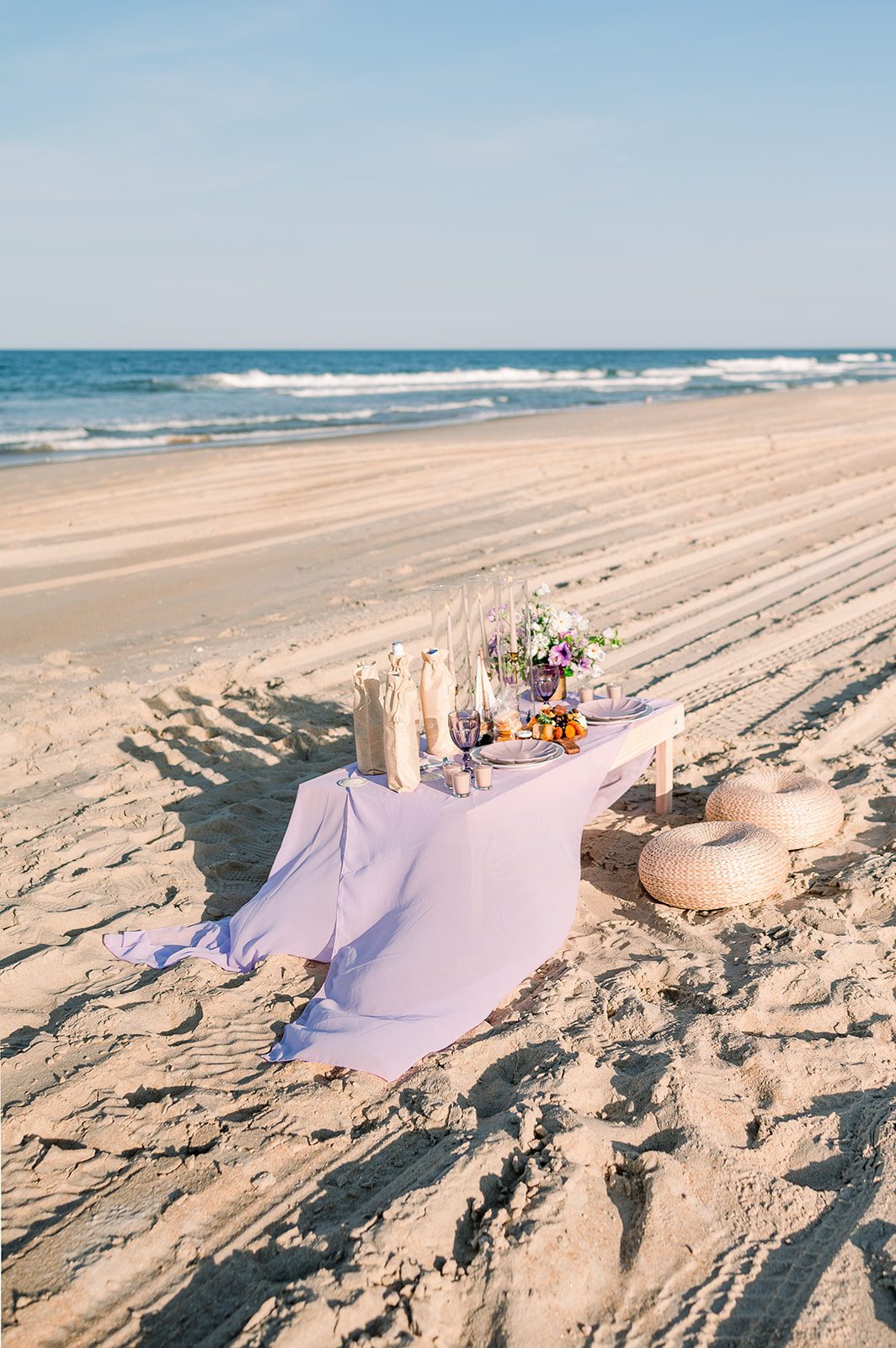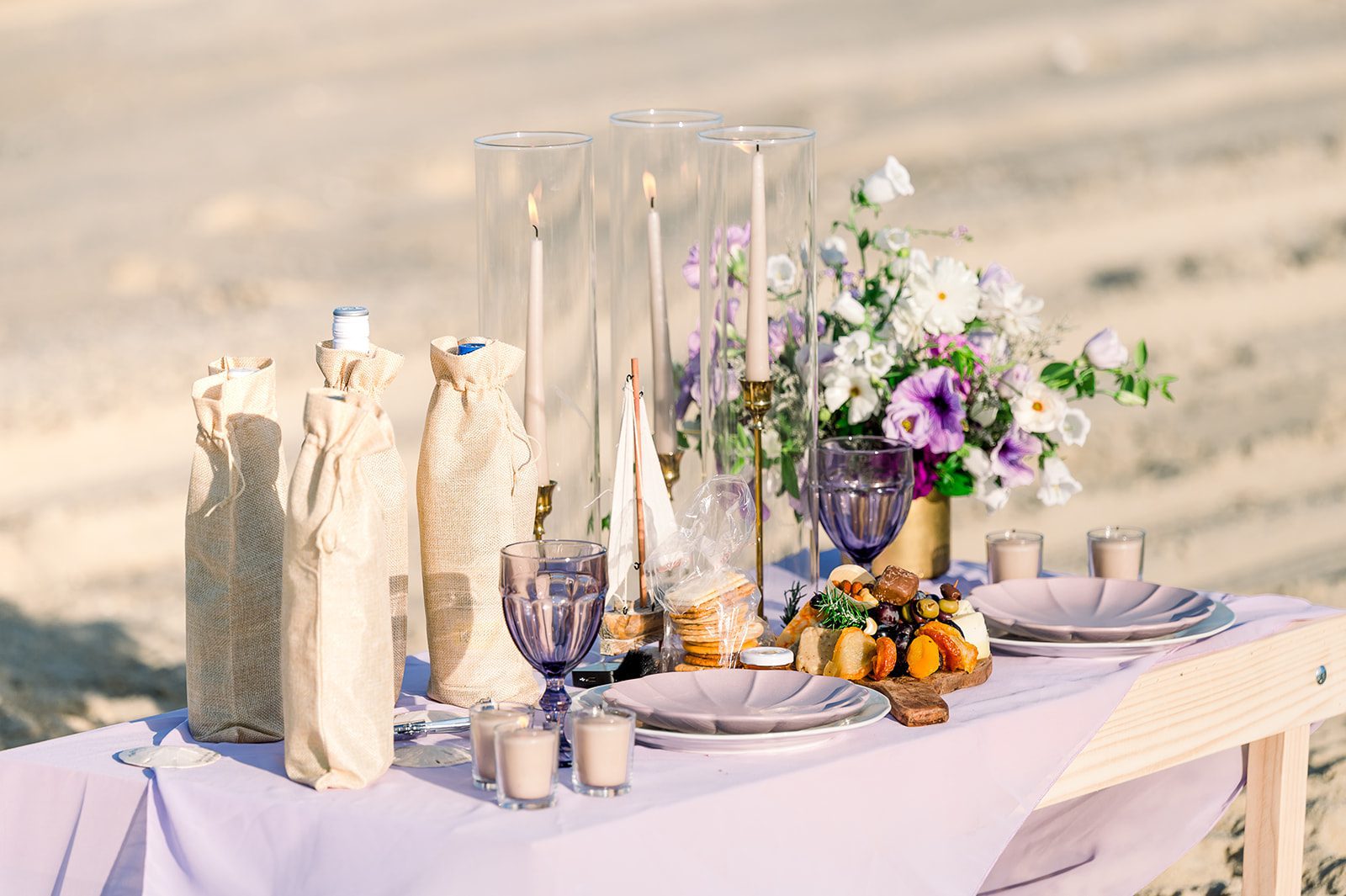 The proposal set up for this sweet couple is one for the memory books! Steven wanted to have a beautiful picnic set up on the beach to propose in front of! We wanted to make sure the display was beautiful, but also heartfelt and would be a display that meant something to them! We went to the drawing board and as the entire proposal came together, the vision was captured perfectly!
As Amber entered the space, she was greeted with a beautiful walkway of purple flowers that led her down to the beach. Waiting at the end of the walkway was a lilac picnic display to really customize it all to her (purple is her favorite color).
The picnic displayed a wine tasting and a charcuterie board from a shop local to the Outer Banks. The tasting notes were written on sand dollars to customize the proposal further and really bring the entire display full circle. Each tasting note highlighted a sweet detail of their relationship, including The Taz, named after their dog! The final sweet detail is the model sailboat, Steven and Amber share a love of sailing and have big dreams to travel and stay on their boat together – we had to be sure to highlight this unique detail!
The Proposal: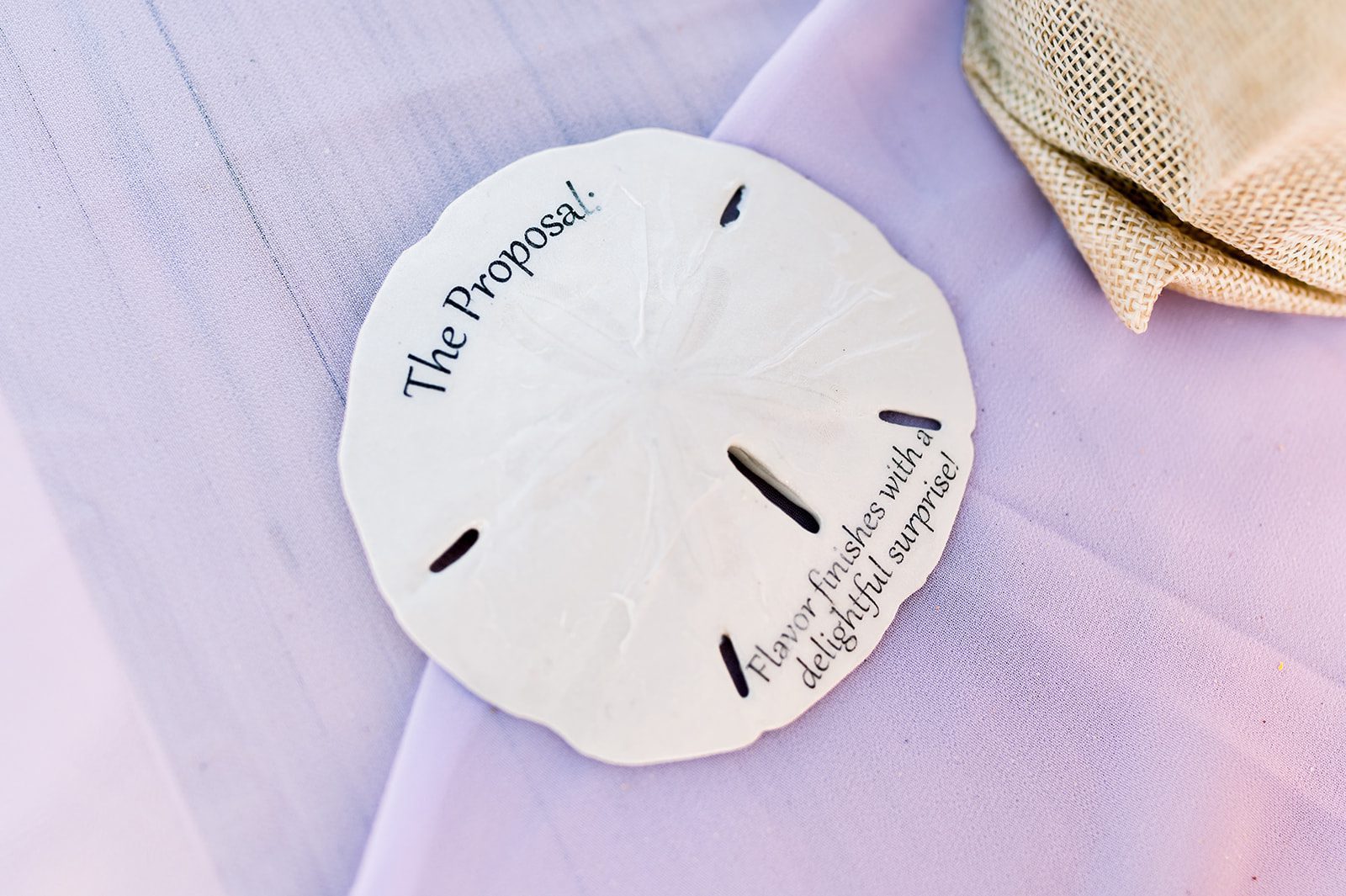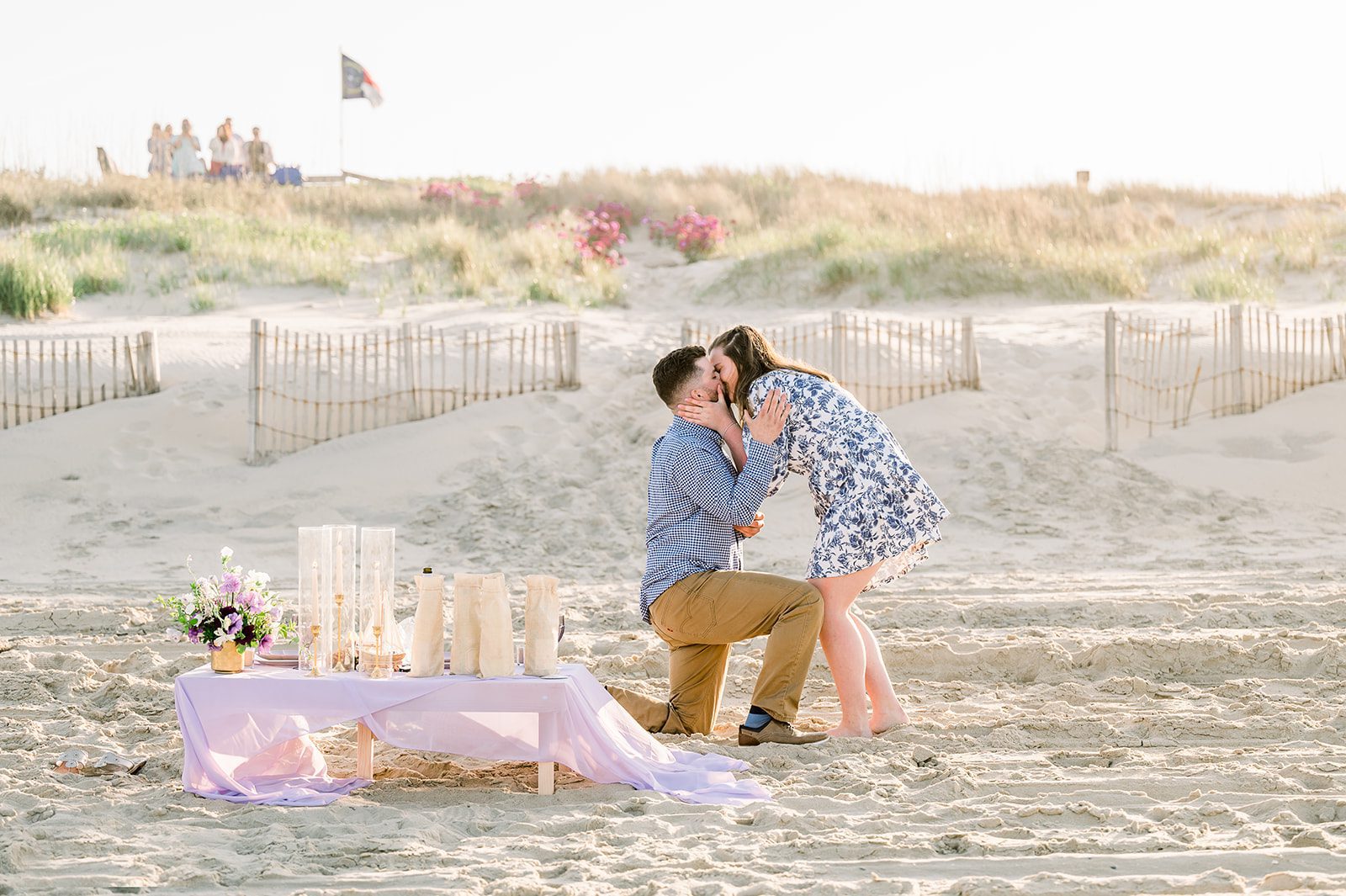 The final tasting note was called "The Proposal" to signify what was about to happen! When the two of them got to the final bottle, Steven proposed to Amber! Following the proposal, Steven had all of Amber's closest friends and family there to surprise Amber and celebrate with the two of them!
Congratulations Amber and Steven, we cannot wait to see the wedding photos!
INTERESTED IN YOUR VERY OWN CUSTOMIZED PROPOSAL?
Vendor Love:
Proposal Ideas and Planning: The Yes Girls | Photographer: Dorota Kight Photography | Proposal Socks and Thin Ring Box: The Box Sock