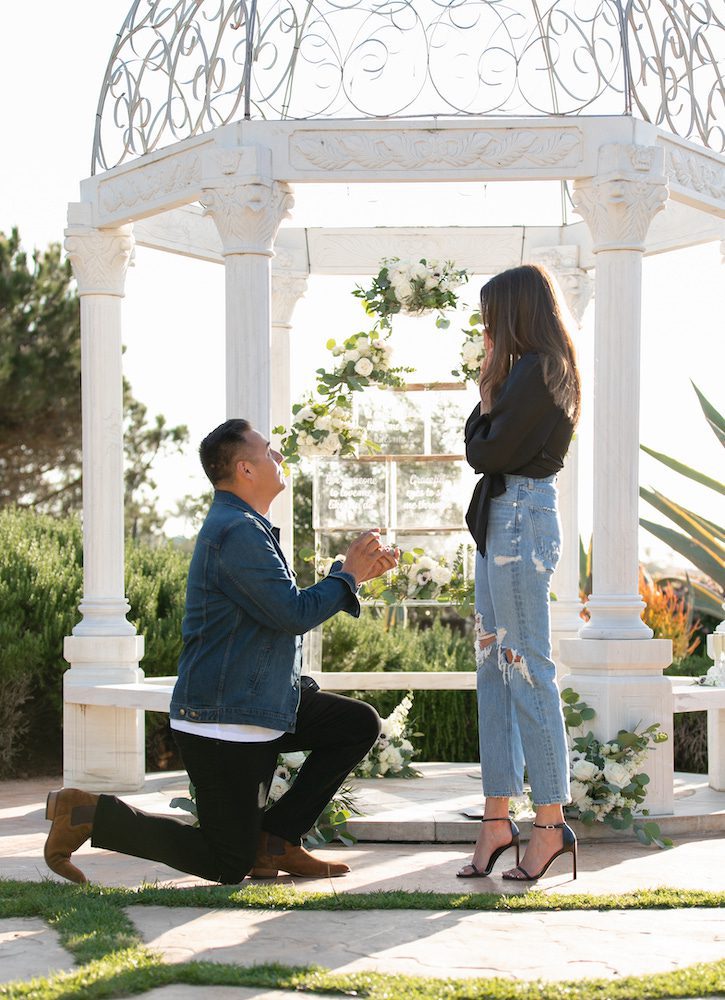 I could not wait to share the photos from this romantic proposal at The Monarch Gazebo! Nicholas came to us wanting to propose to his sweet girlfriend, Jessica in a sweet way that honored their relationship. Nicholas had a staycation planned for the two of them in Orange County and he knew this would be a perfect time for him to pop the question! We worked alongside Nicholas to create a beautiful display for him to get down on bended knee and ask Jessica to spend the rest of her life with him.
The Details:
The song "Prayed for You" by Matt Stell is a song that comes to Nicholas' mind when he thinks of his lovely girlfriend. We took that and ran with it to ensure that there was not one detail of this proposal that did not mean anything to the two of them! The design included a breathtaking acrylic display that presented the lyrics to the chorus of this meaningful song. Complete with their proposal date, the very top of the display read "Marry Me?". This entire display was adorned with stunning seasonal arrangements. To top it all off, Nicholas asked for there to be an acoustic violinist there to play the song that was emphasized throughout the entire display. My favorite thing about the small details that go into each proposal, is that all of them come together to create beautiful displays that honor the love that couples have for each other!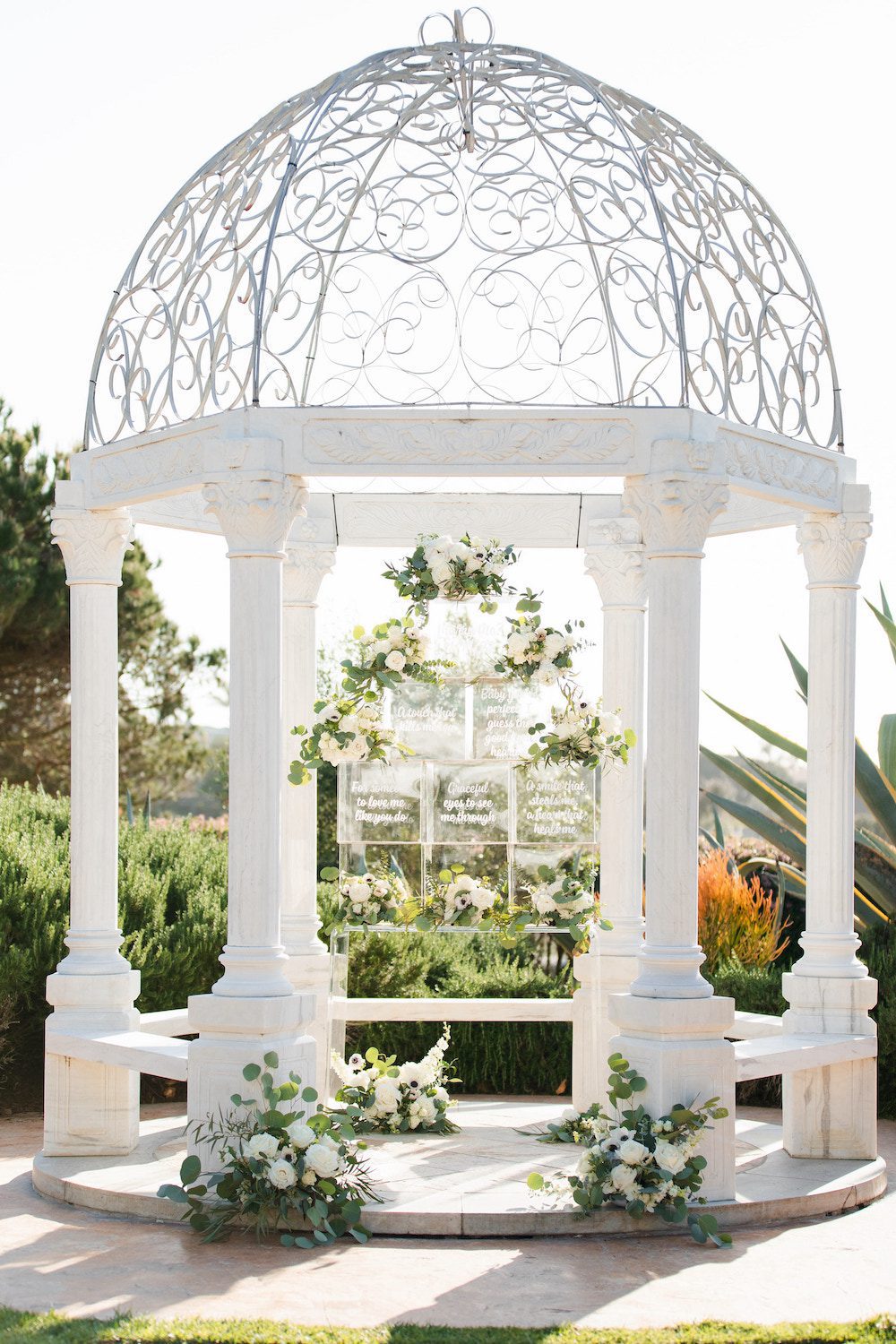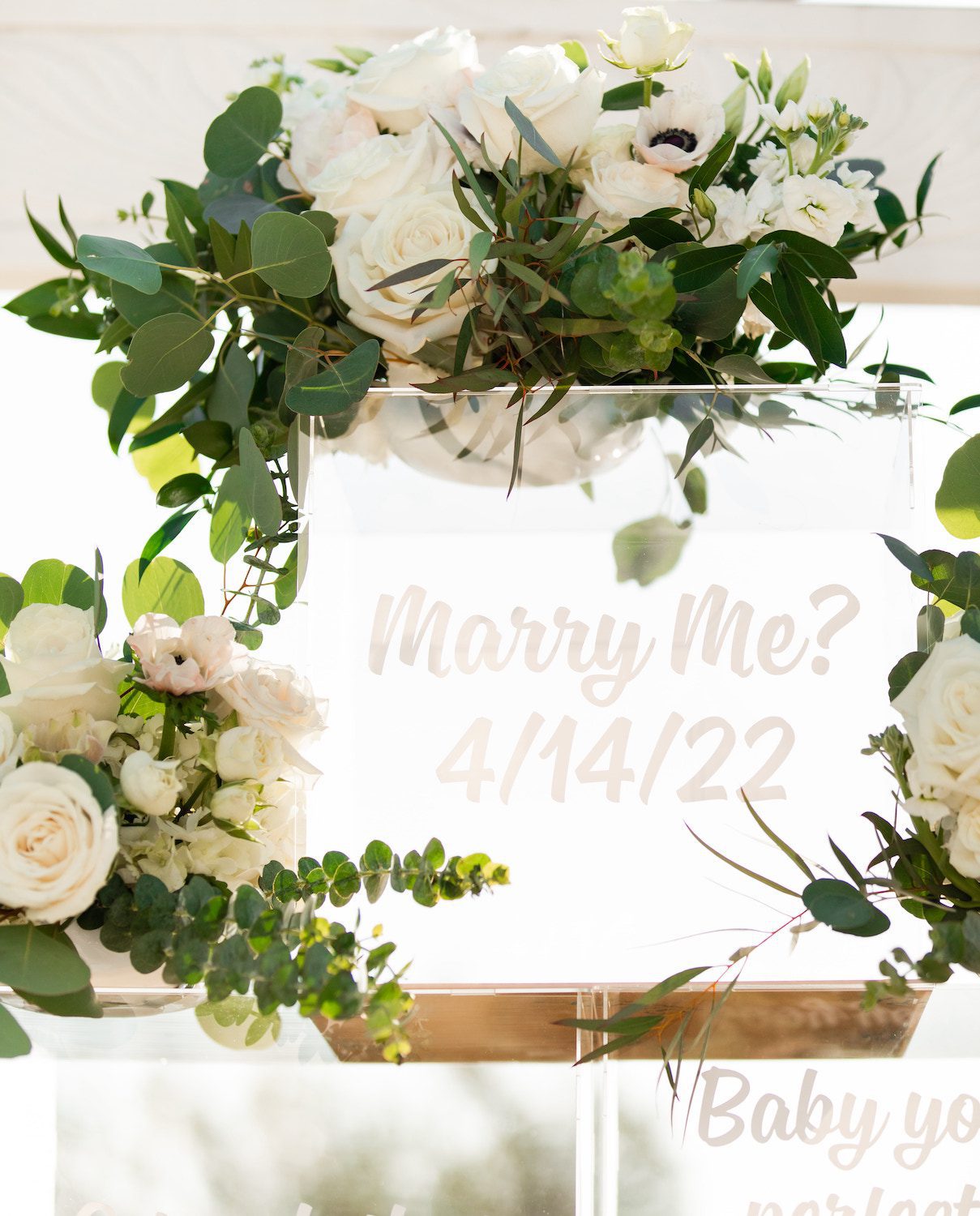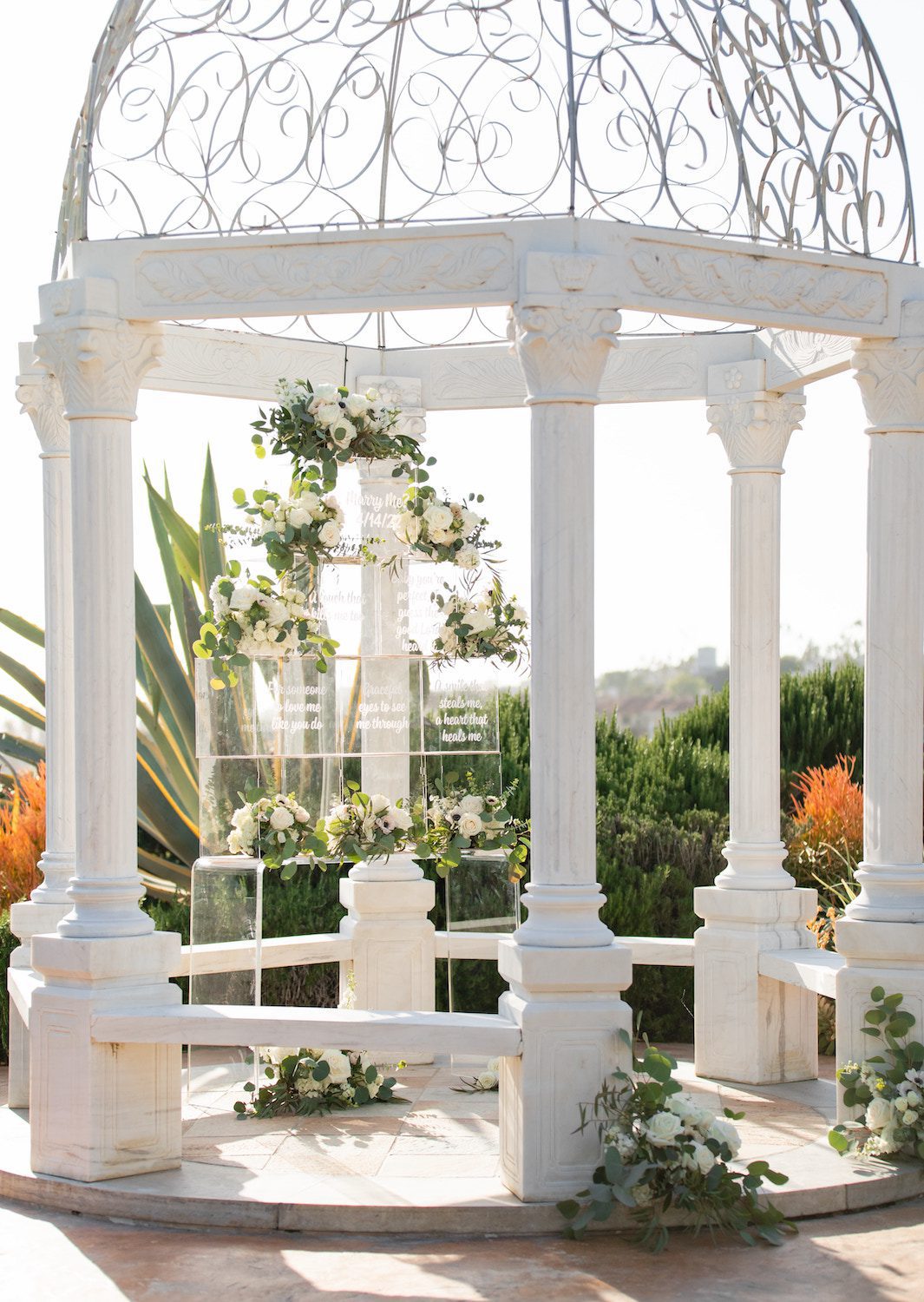 The Proposal:
Since the couple was staying at The Monarch, Nicholas convinced Jessica to take a walk around the grounds – little did she know what he was planning in the garden. What seemed like a casual walk, turned into a moment she will remember for the rest of her life! As the couple entered the garden, the happy tears started. Nicholas walked Jessica to the display and asked her to marry him! The couple then shared a toast with celebratory champagne as they talked about the dreams they have for the next chapter.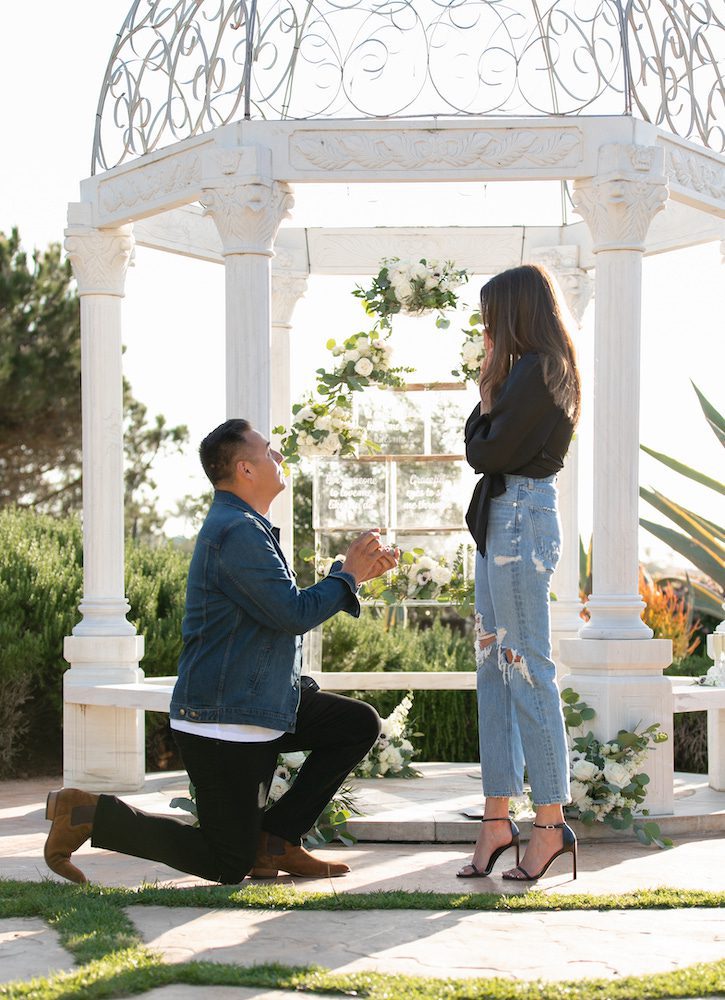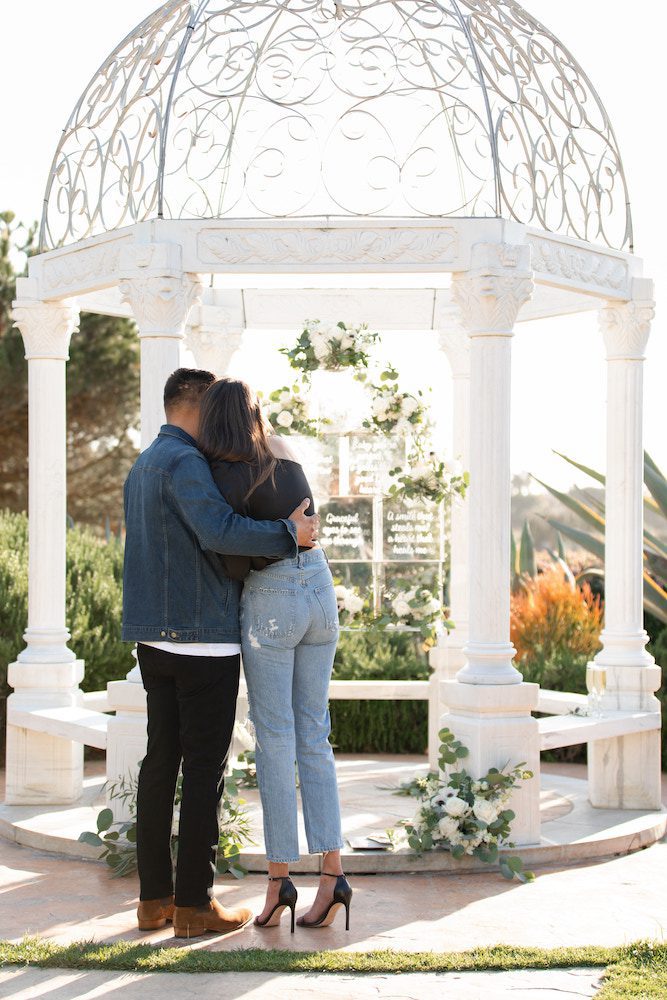 We could not be more excited for this couple and we feel so thankful to have been a part of this beautiful moment! Congratulations Nicholas and Jessica!
INTERESTED IN YOUR VERY OWN CUSTOMIZED PROPOSAL?
Vendor Love:
Proposal Ideas and Planning: The Yes Girls | Photographer: Riley Starr | Proposal Socks and Thin Ring Box: The Box Sock