Mike came to us wanting  to completely surprise his girlfriend Julie with an engagement that would blow her away, so that is exactly what we did.
We could not be more thrilled with how this San Diego marriage proposal turned out!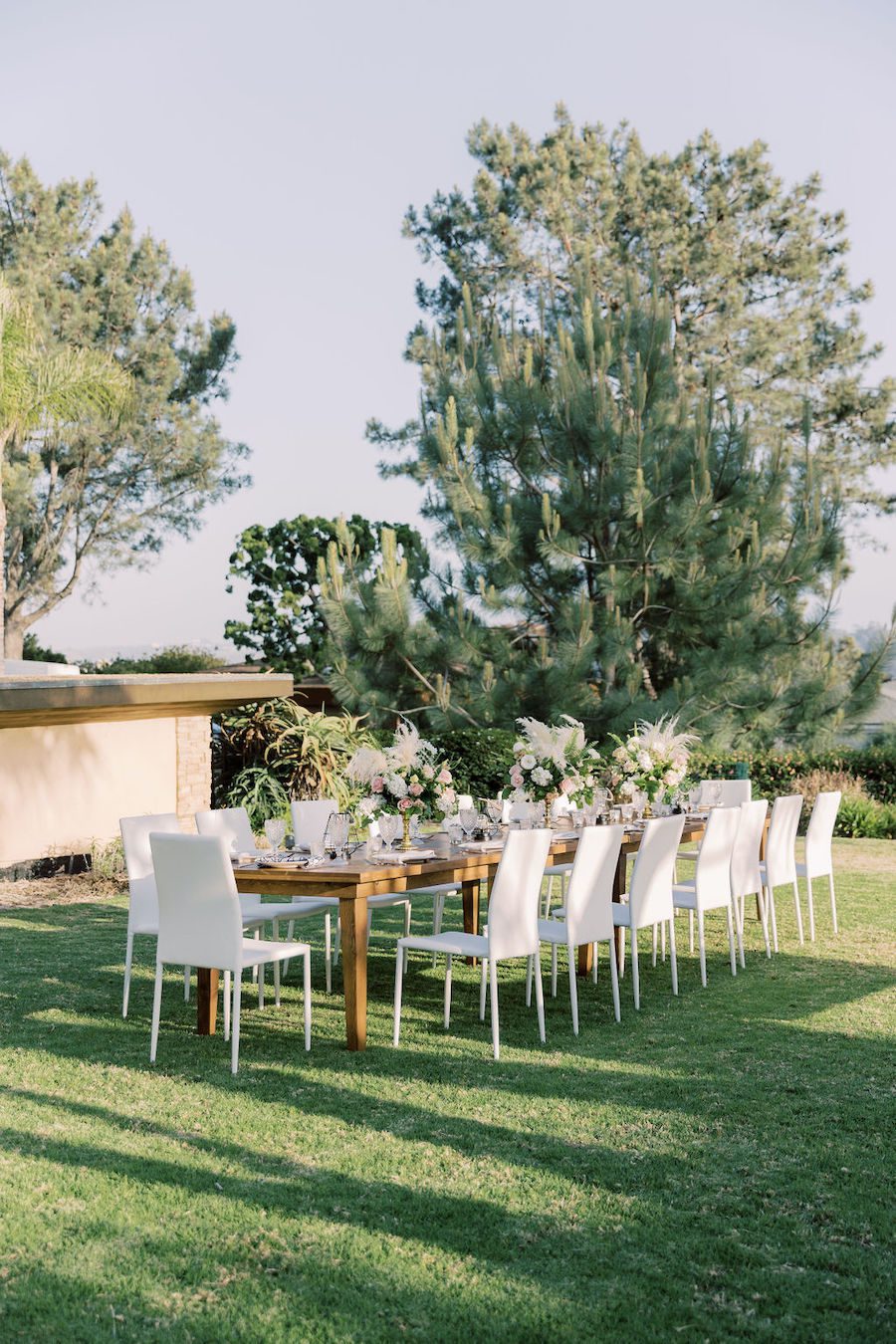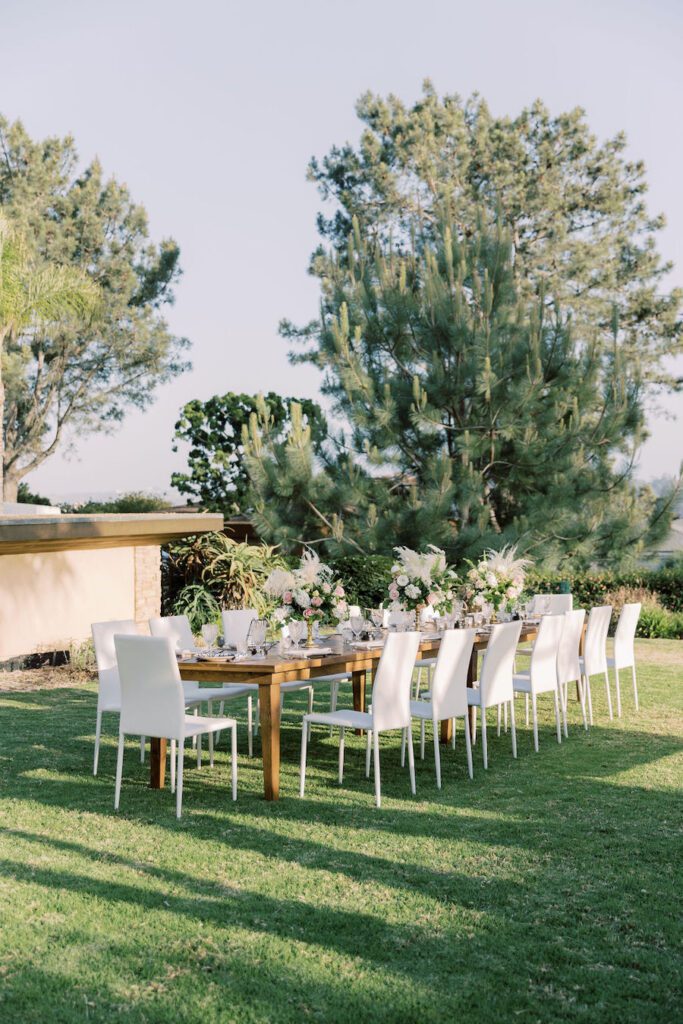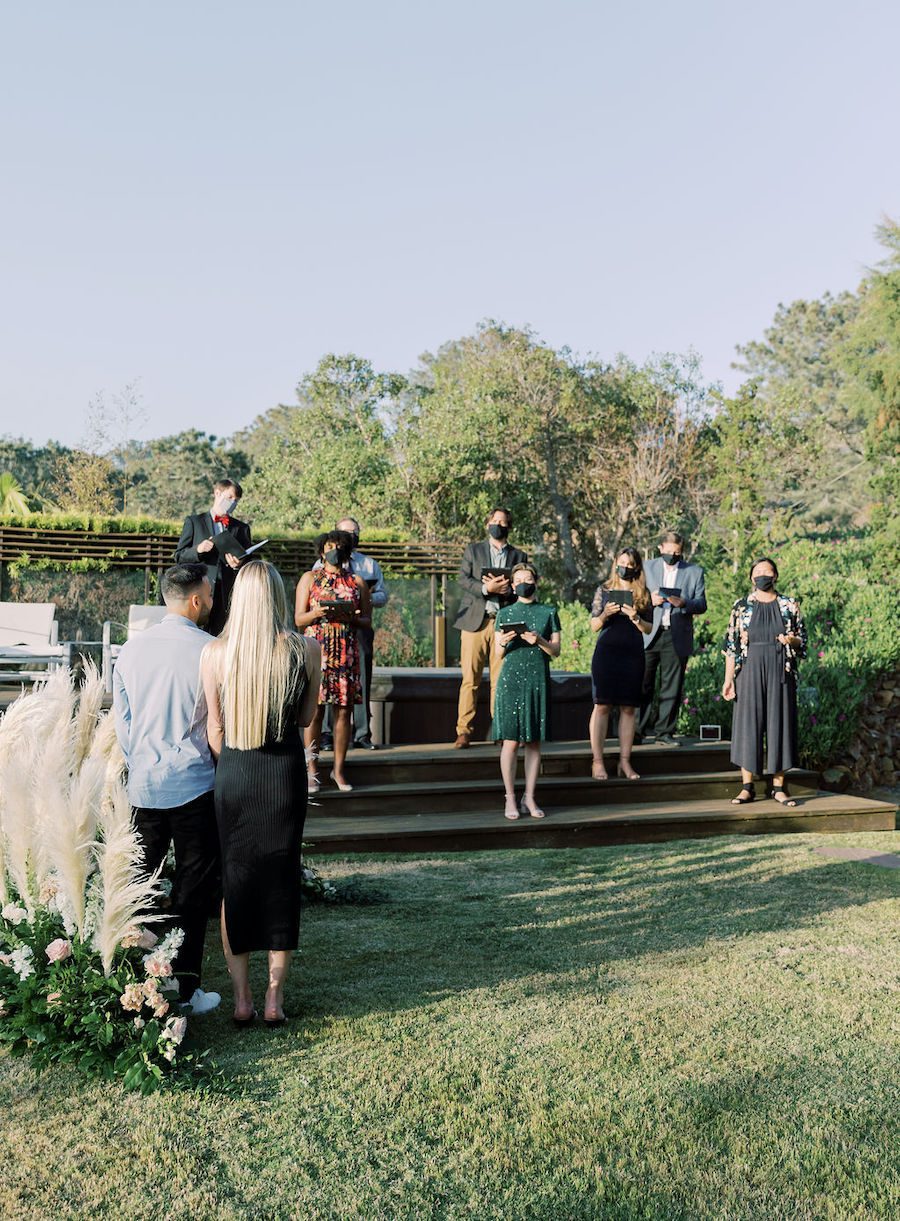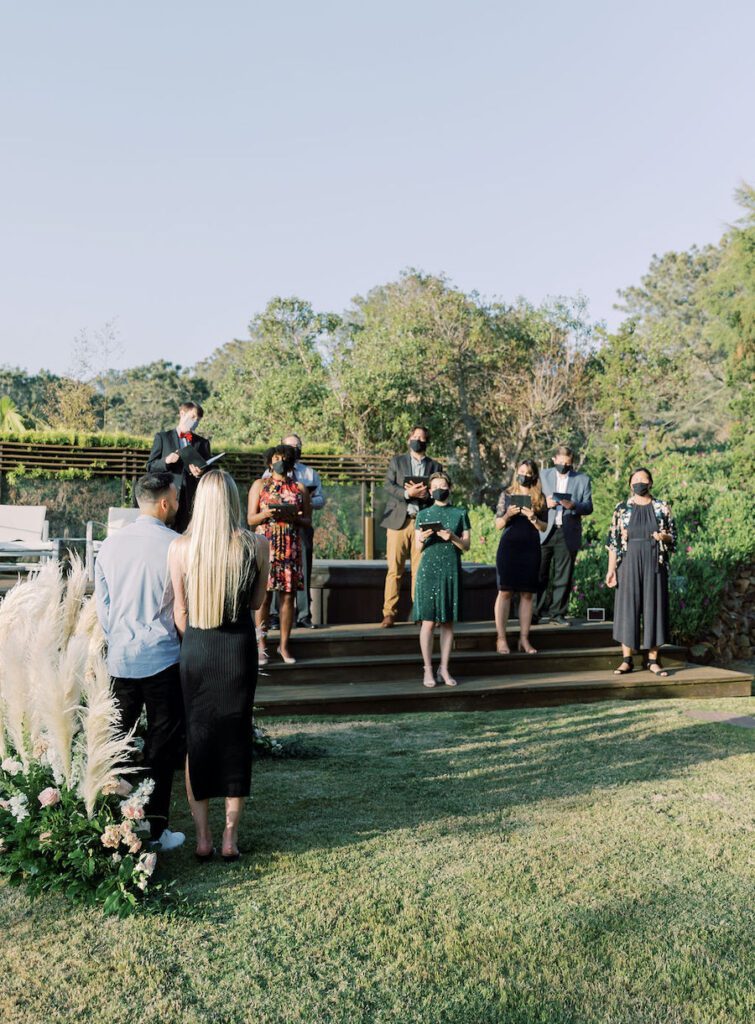 Mike and Julie's families both live in San Diego, so this weekend getaway would be the perfect spot for Mike to propose to Julie. To throw off Julie thinking that Mike might pop the question, Julie's family invites them to a nice dinner out so that Mike and Julie can arrive by themselves.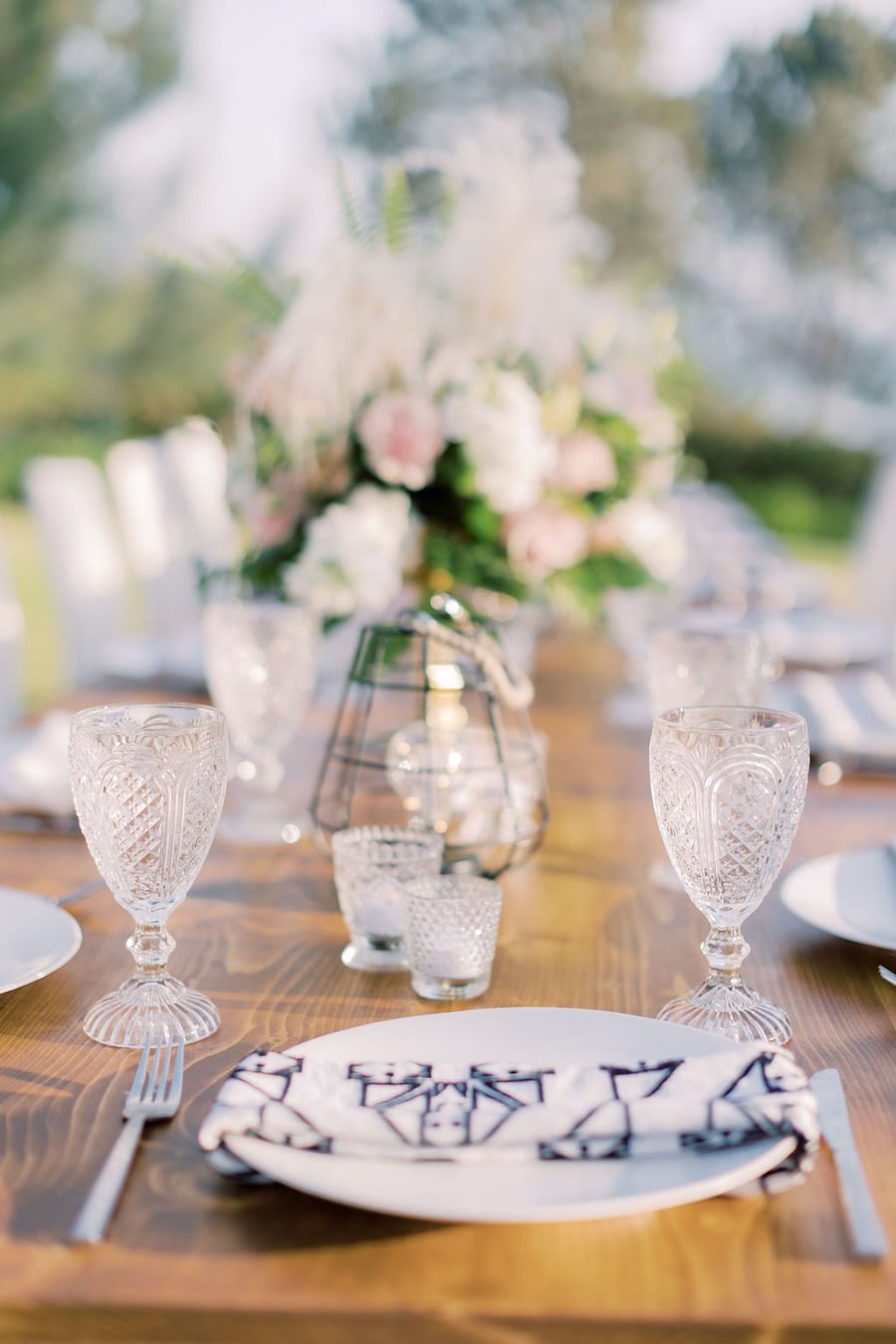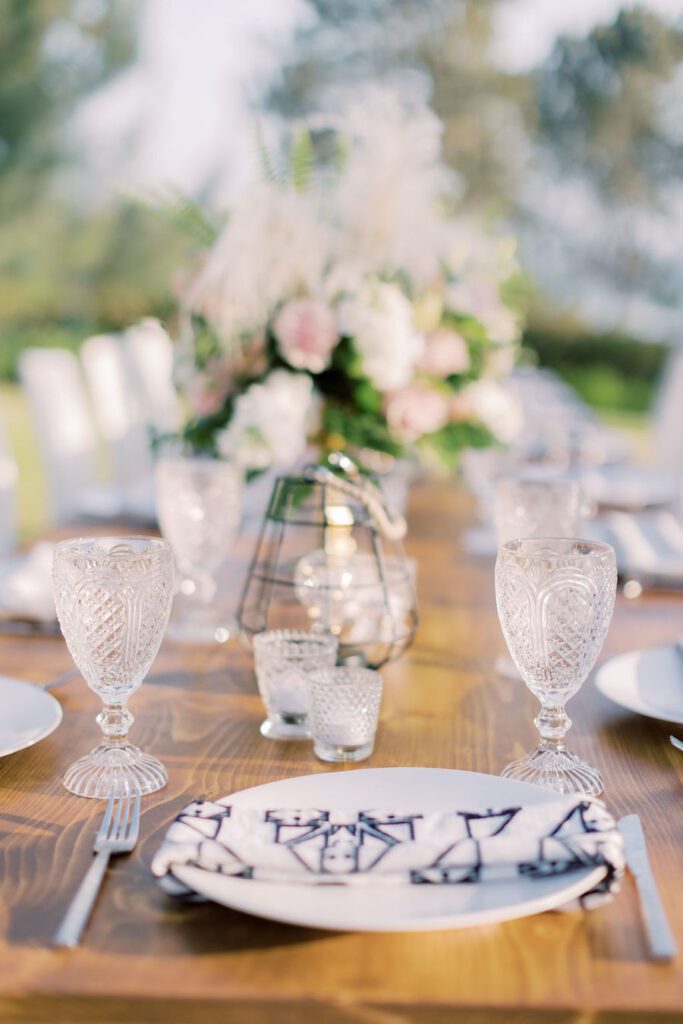 Once the couple arrives to the private venue in San Diego, Julie is shocked when she sees an entire choir singing one of her favorite song, "Shallow". The couple walks towards a beautiful floral display decked out with light pink florals and large cream feathers setting a very romantic backdrop for the perfect proposal. Julie's favorite colors are pink and green, so this arrangement was the perfect piece to pull the scene together. When the choir comes to the end of singing "Shallow," Mike knows it is time to get down on one knee. After a beautiful speech, Mike asks Julie to marry him and she says "Yes!"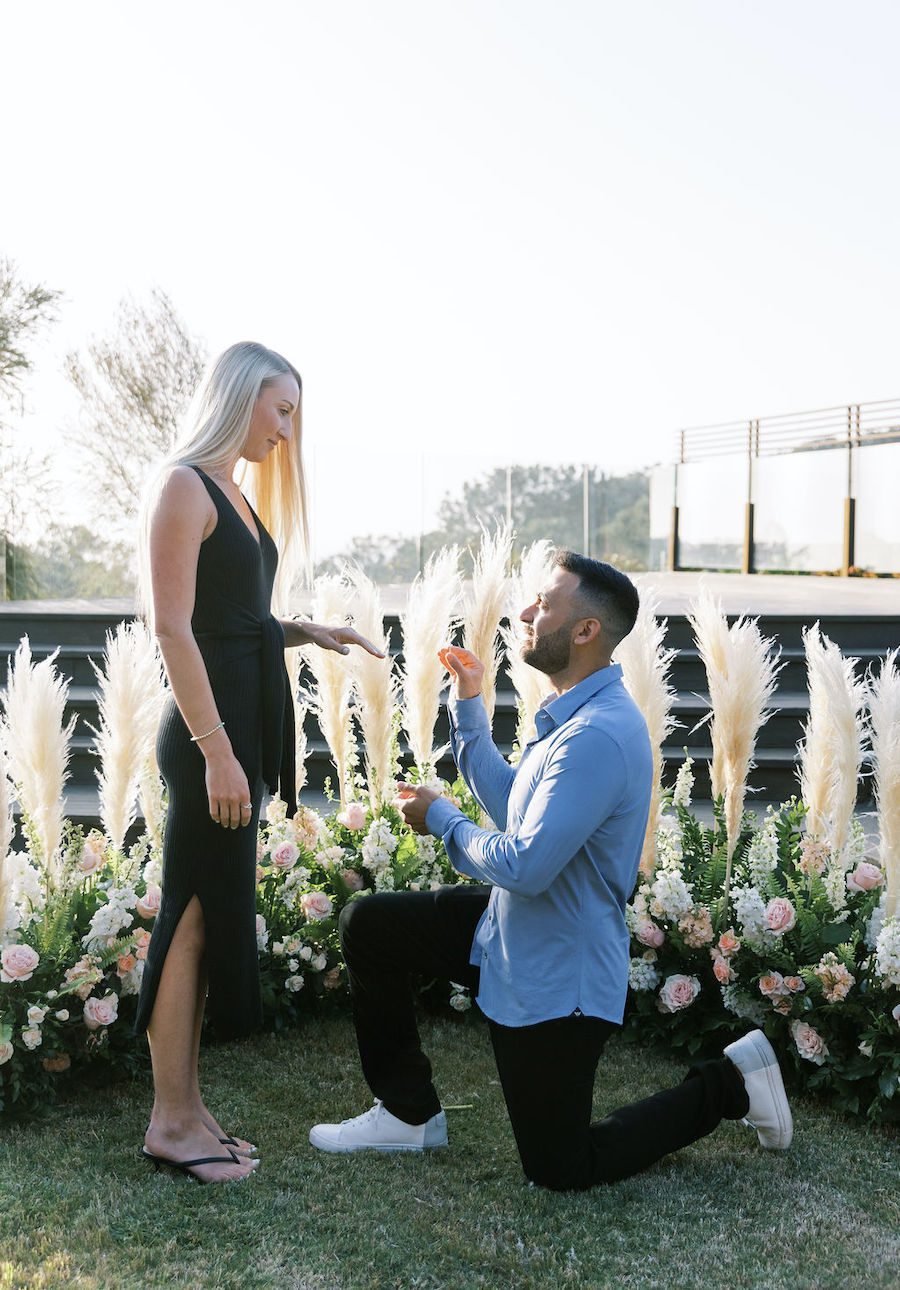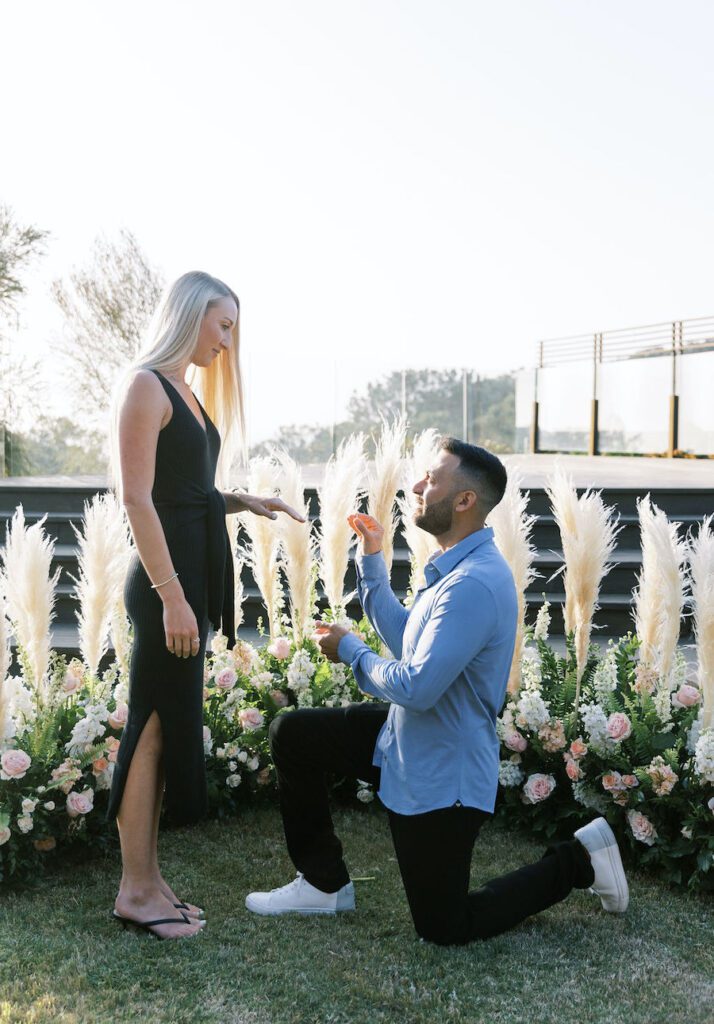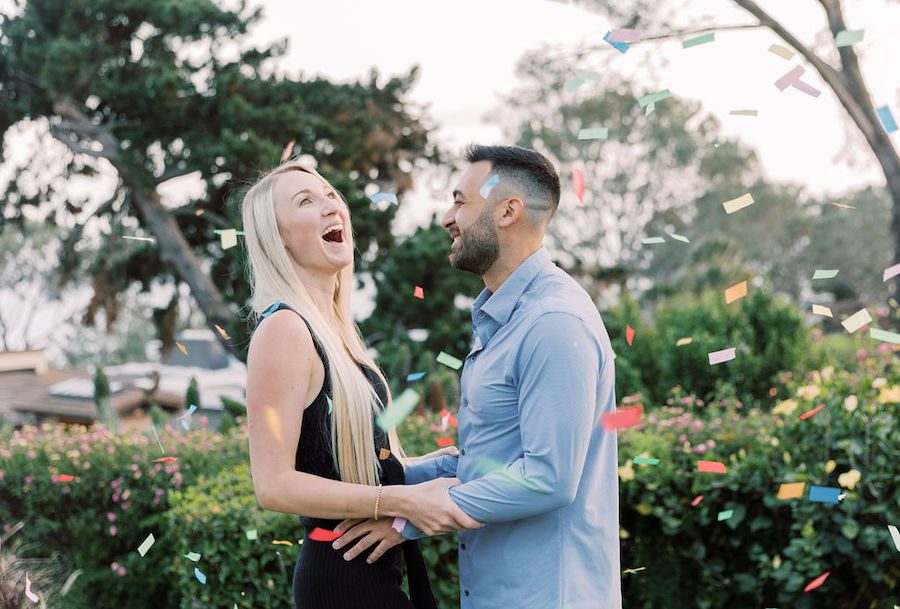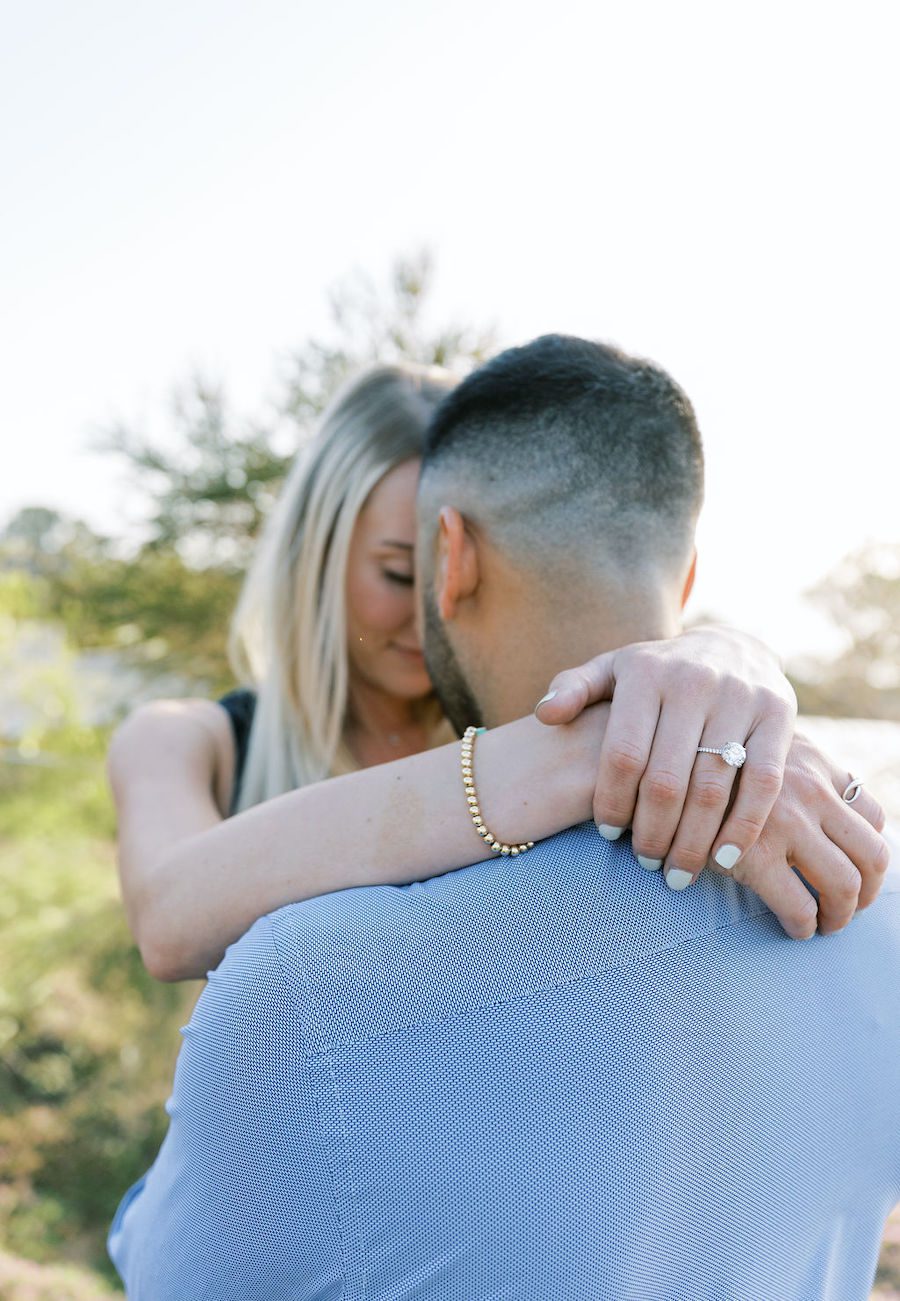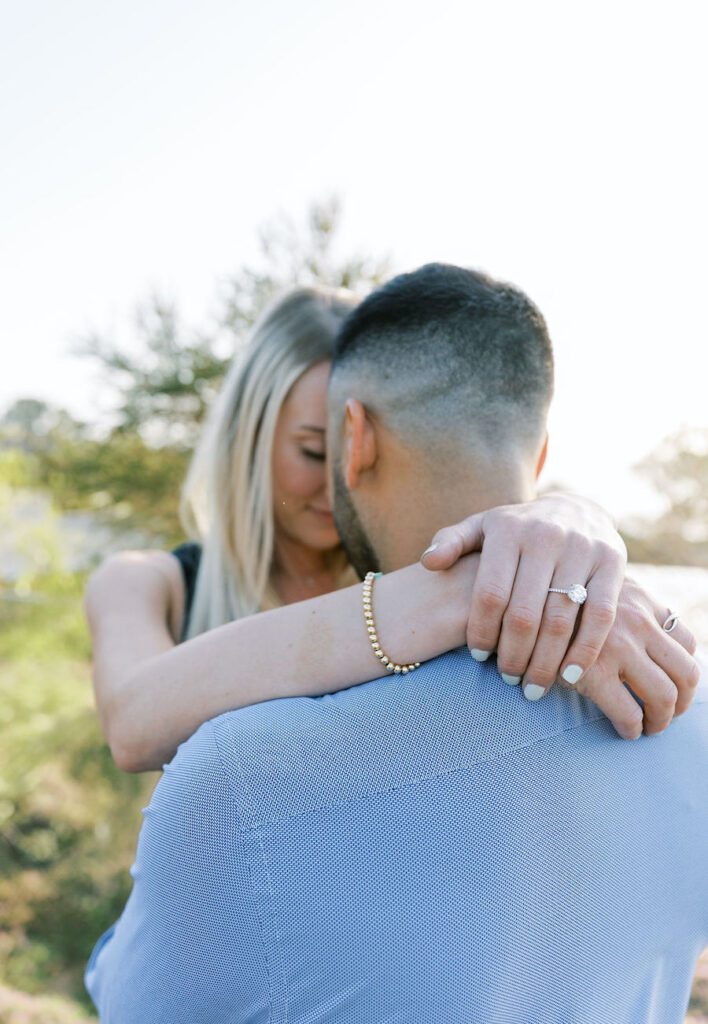 After the couple takes some beautiful photos showing Julie's stunning ring, their families come out to surprise Julie and celebrate the beginning of this lifelong commitment. Julie and Mike were completely thrilled on how well the proposal went and how special the day turned out.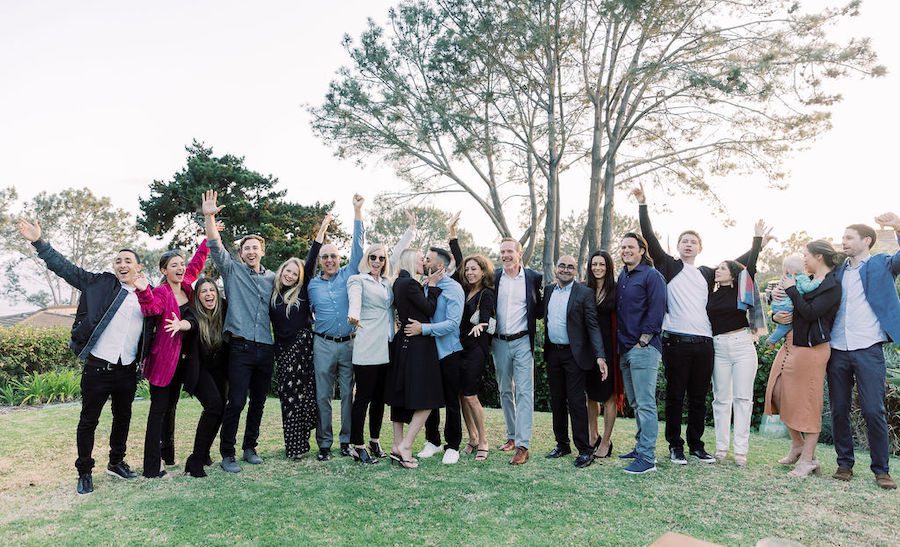 Once the families take photos with the newly engaged couple, Mike and Julie enjoy a delicious meal with their family while soaking in this magical day that they will never forget!
Congrats Mike and Julie on your engagement! We are so excited for you both!
Proposal Ideas and Planning: The Yes Girls | Photography: Jessica Rice Photography | Proposal Socks: Box Sock