Combining her love for mountain views and romance, there was no better way to 'pop' the question for Abhishek and Khyathi! This beautiful balloon proposal provided the perfect elegance and playfulness that he was looking for on his big day!
The Proposal Details
This beautiful balloon proposal was nothing short of stunning! Abhishek opted for a 'pop' of color by adding in baby's breath in a variety of different colors! Mixed within the floral arrangements were candles to give an extra golden hour glow! This stunning detail highlighted the walkway as they made their way to the main event, the gazebo!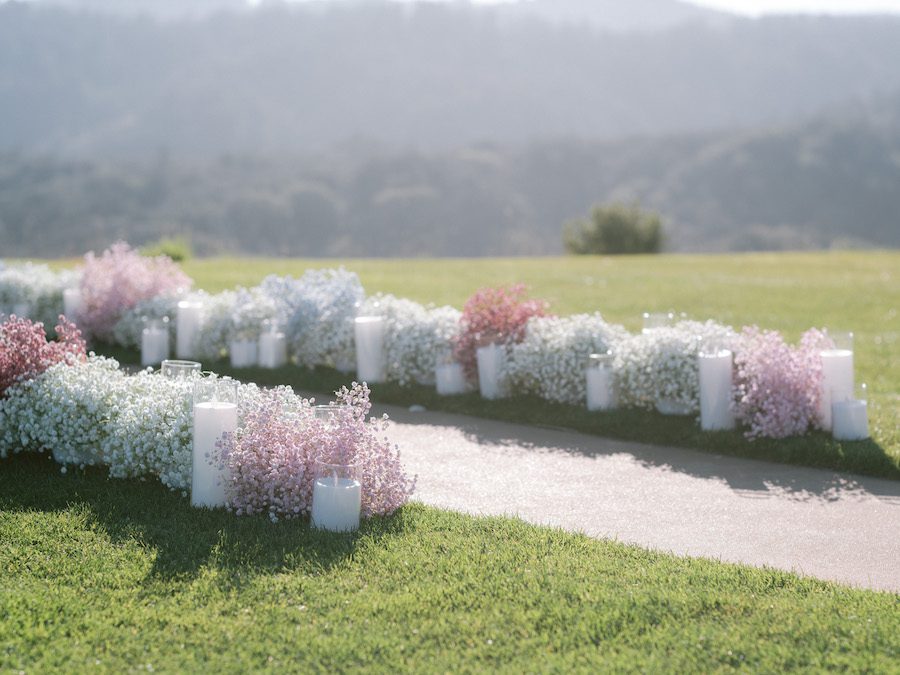 The gazebo was overflowing with balloon beauty, hence the name of this blog! The balloons were all different sizes to give a texturized feel to the garland! We mixed in confetti balloons as well to add a bit of sparkle to this beautiful balloon proposal!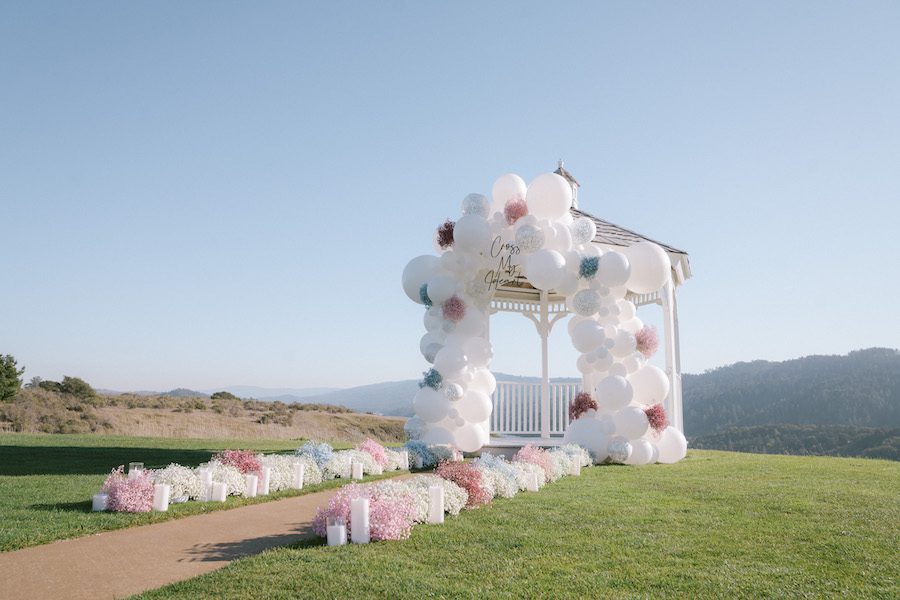 Last but certainly not least, there was a sign hanging above the entrance to the gazebo reading "Cross My Heart", something he always says to her! This detail, was the perfect personal touch that this beautiful balloon proposal needed!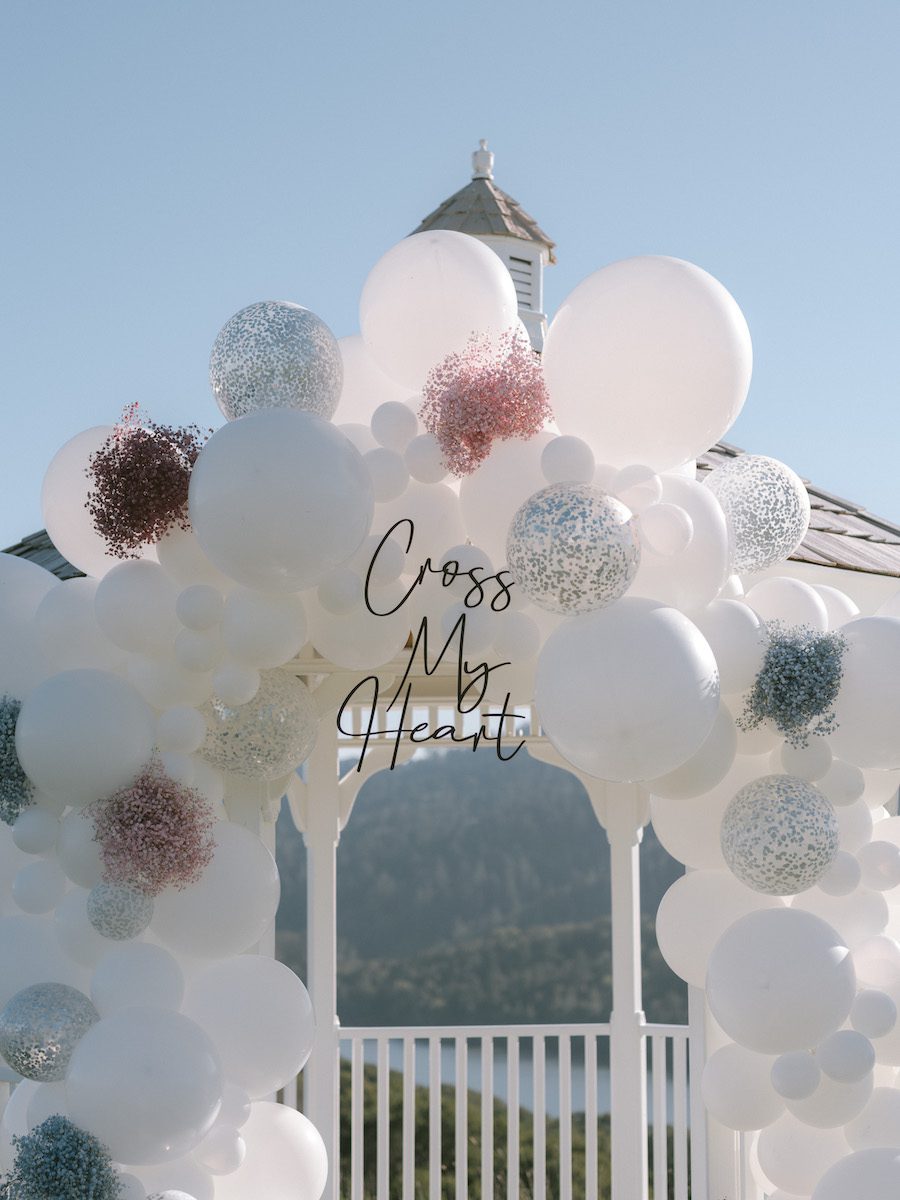 The Proposal
When the sweet couple arrived at this beautiful balloon proposal, she was in complete shock of what she saw before her! Abhishek walked his bride-to-be over to the gorgeous set up!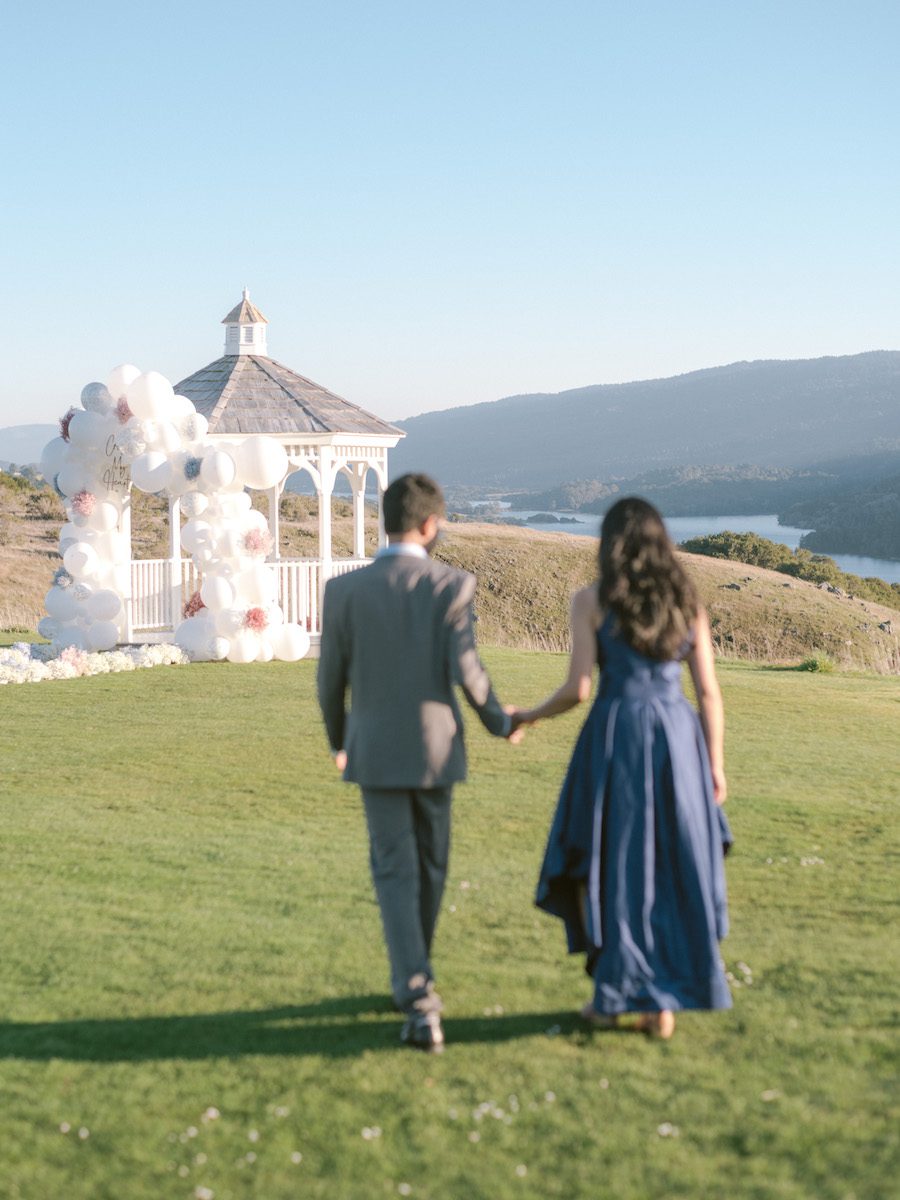 Full of laughter, the two shared an adorable dance, while the live musician played a special song just for them! The beautiful balloon covered gazebo made the most gorgeous backdrop for an intimate dance! Abhishek spun her around and they enjoyed this special moment before entering the gazebo and beginning their 'forever' together!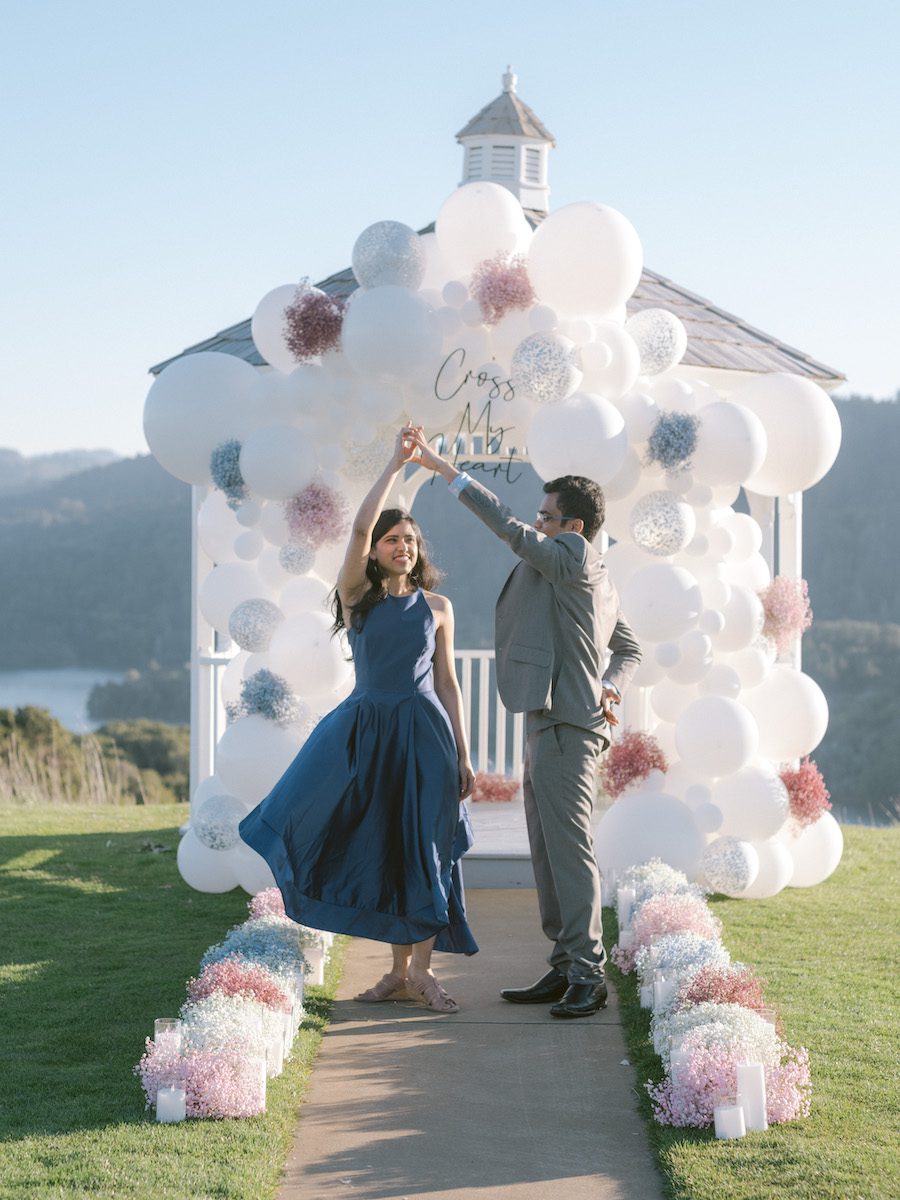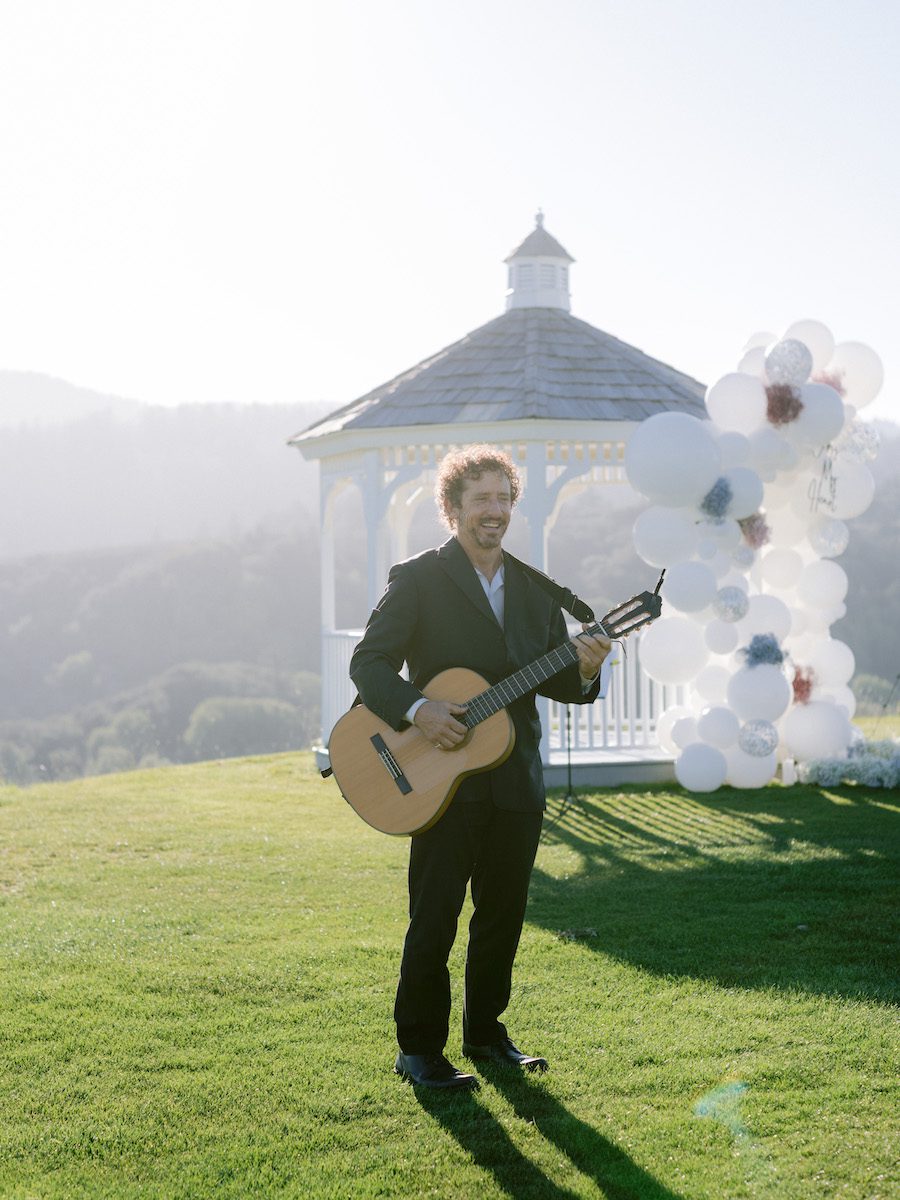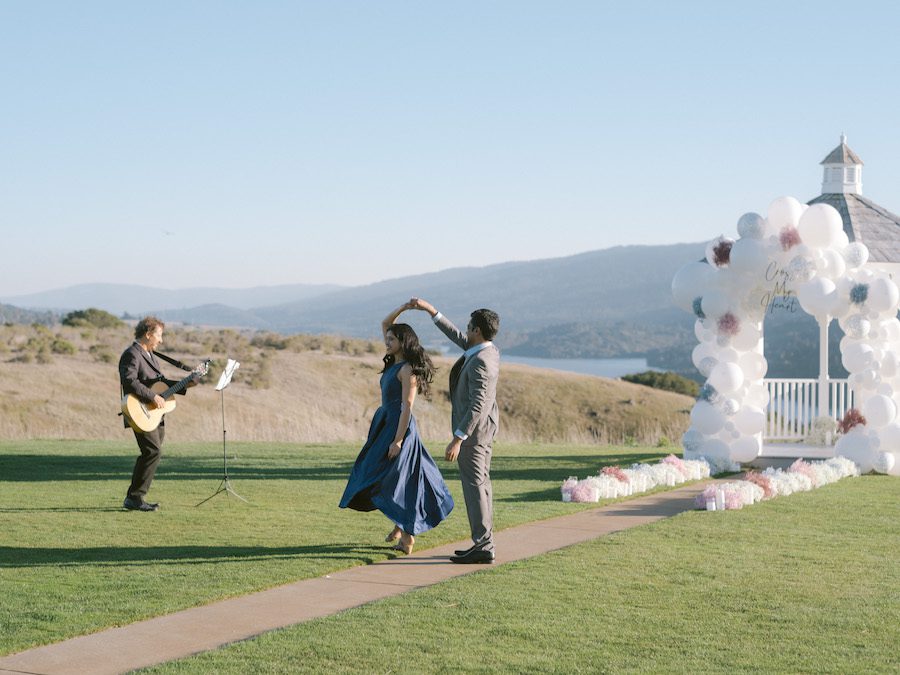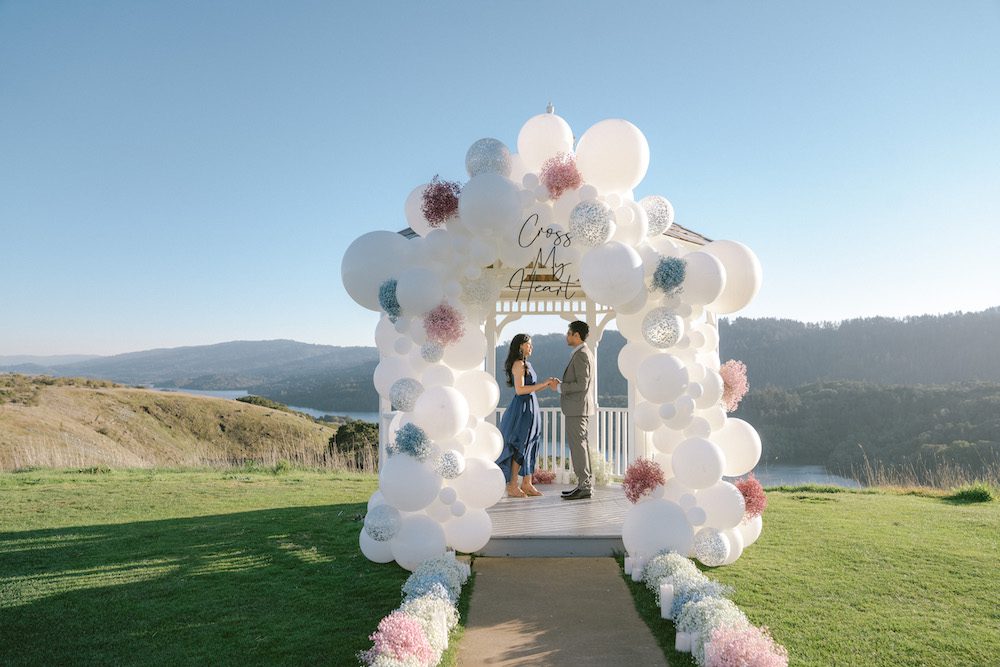 They then walked into the balloon covered gazebo and he 'popped' the question! Happy tears and beautiful balloons all around!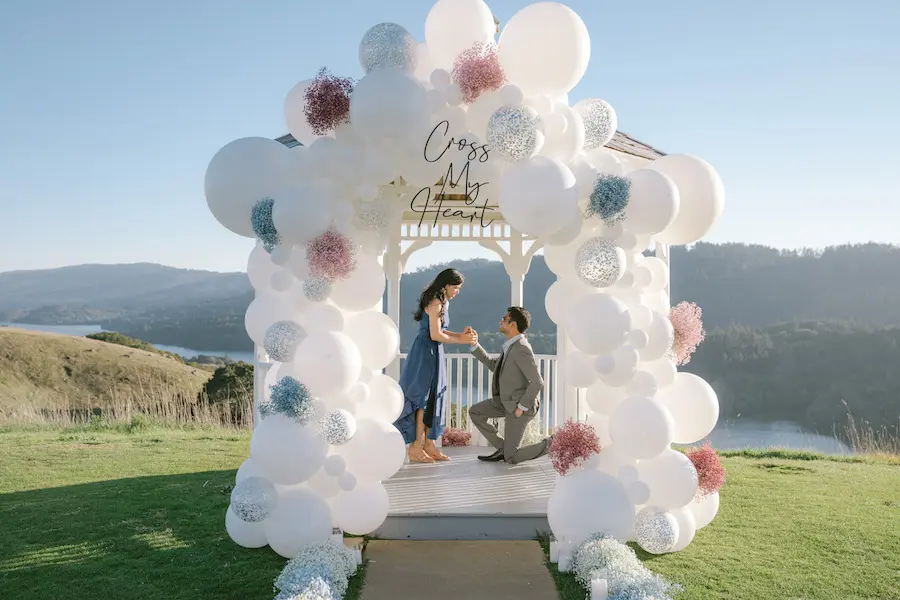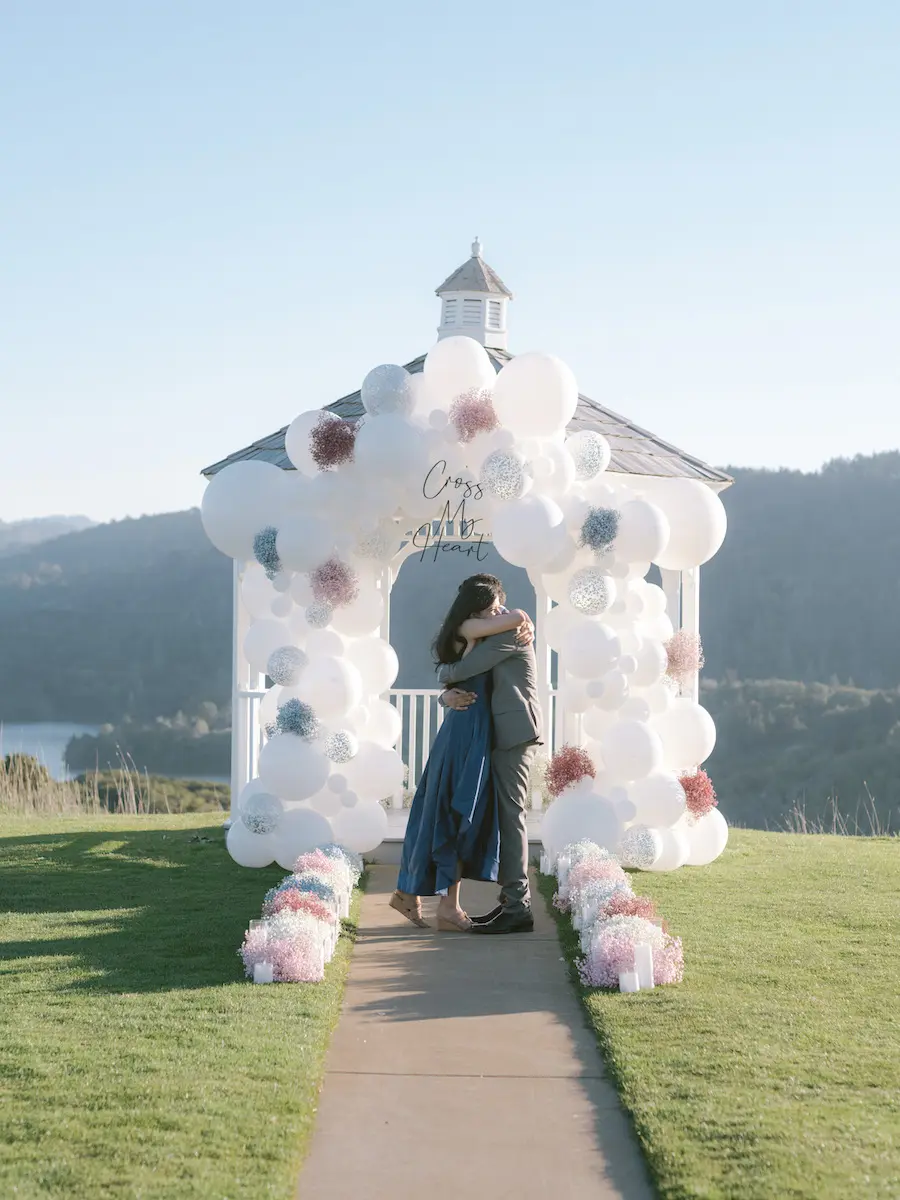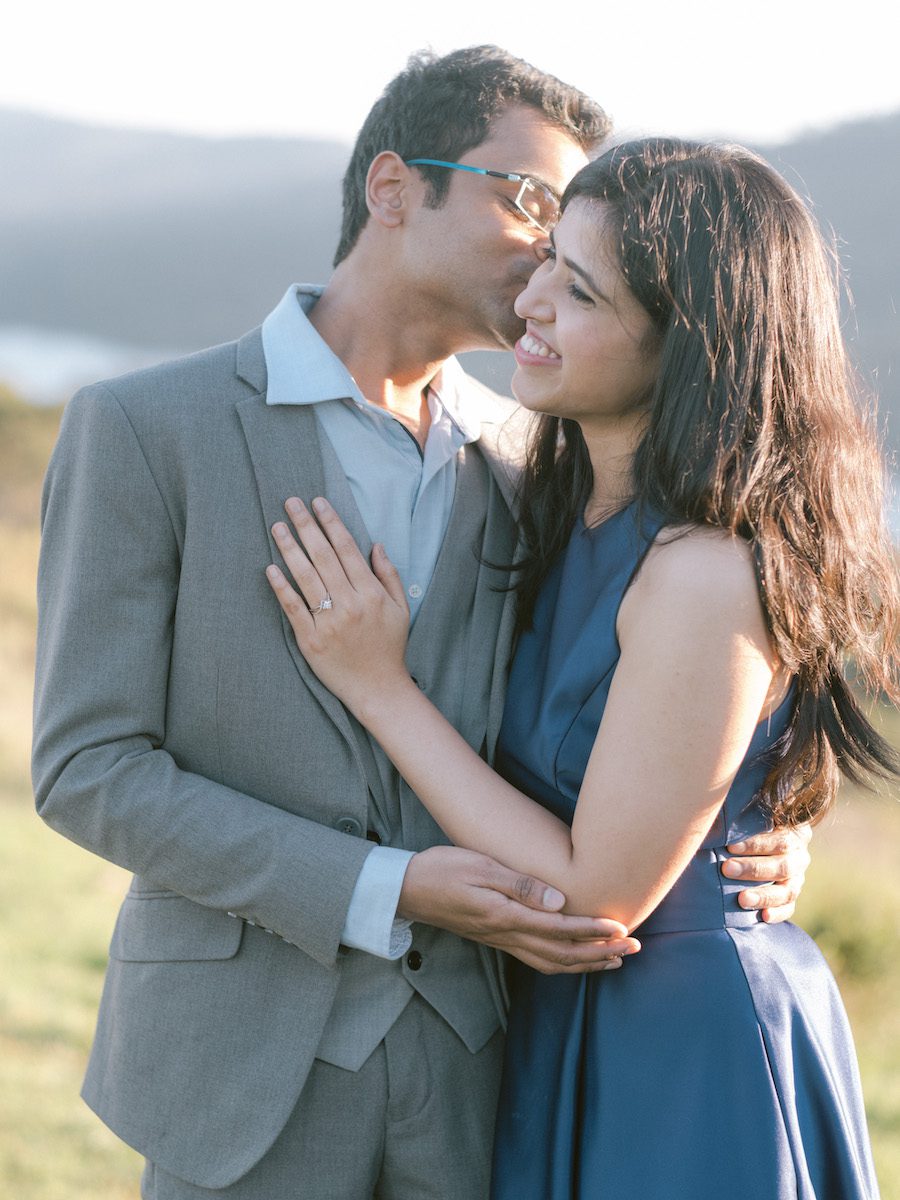 They were left to enjoy the mountain views as fiancés and enjoy the live music together! We are so happy we got to be such a big part of this special day. Congratulations Abhishek and Khyathi!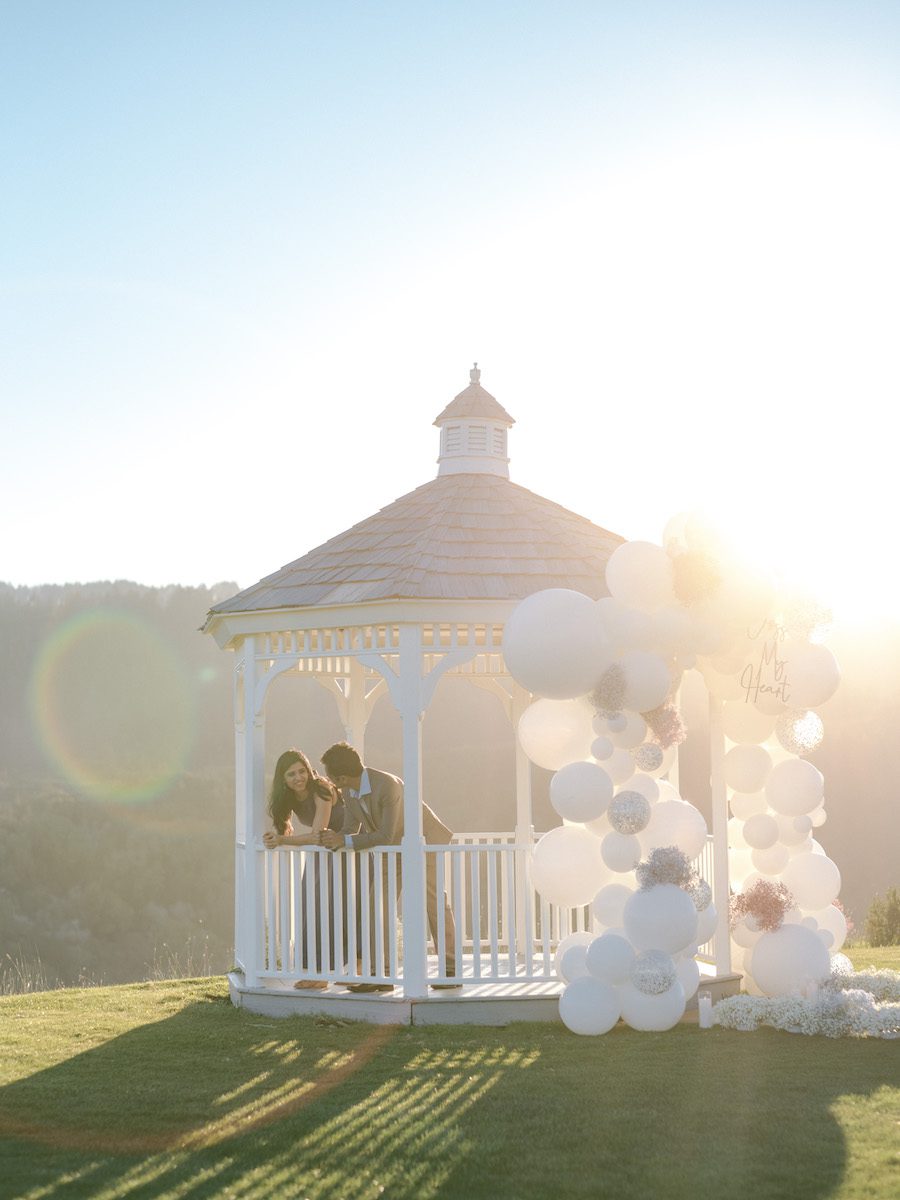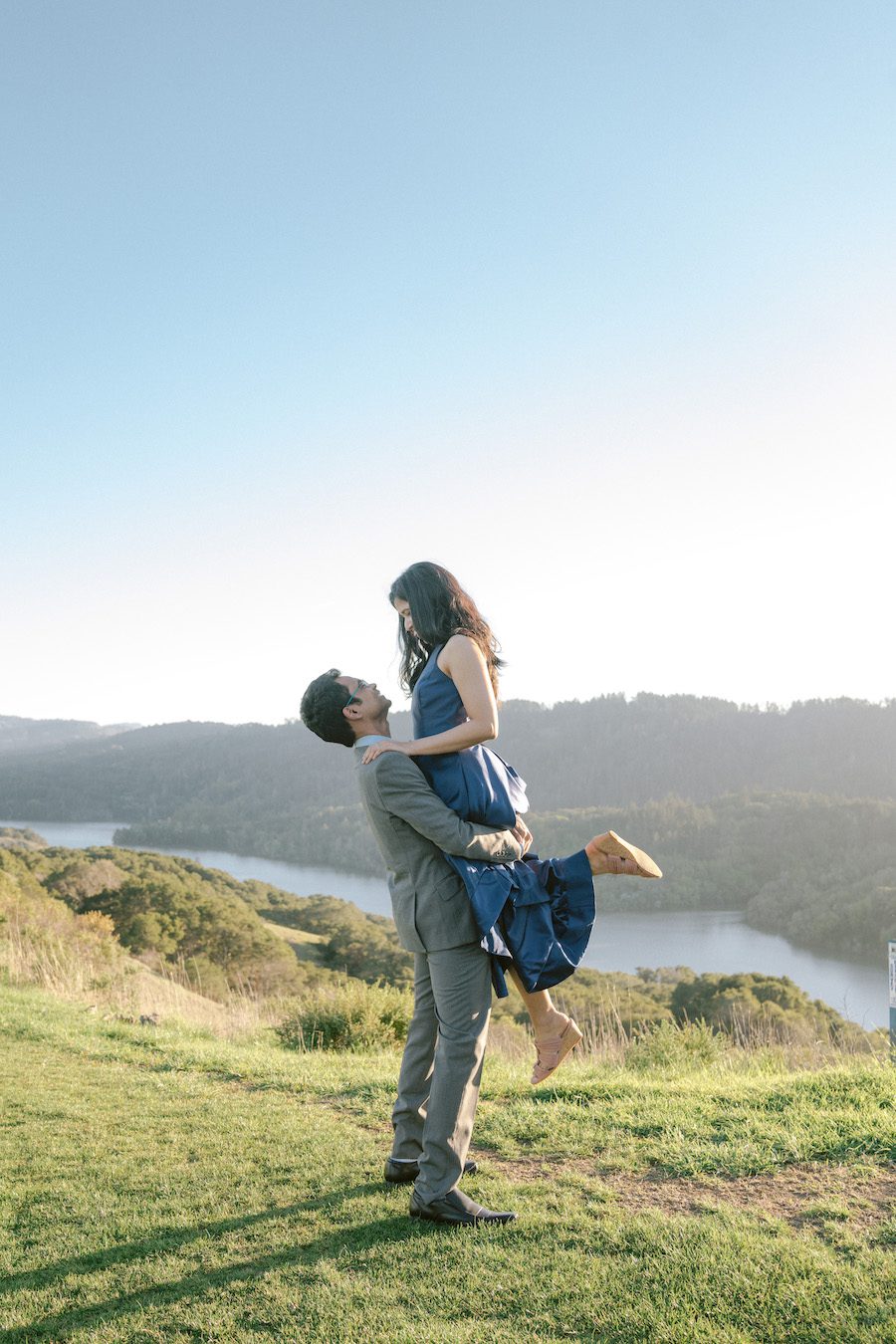 Abhishek took it up a notch and we hired a videographer to capture the entire proposal! A sweet memory they can watch for years to come!
Love the balloons in this proposal? Why not take it up a notch and take them for a romantic hot-air balloon ride? Floating in the air with the spectacular views of the landscape below; you can propose with a beautiful ring and even buy gold chains with pretty pendants for your sweetheart. These custom experiences can be tailored to your specific budget and preferences!
Looking for a truly special California proposal? Start here!
Vendor Love: Proposal Design and Planning: The Yes Girls | Photography: Blue Note Weddings | Proposal Socks: Box Sock