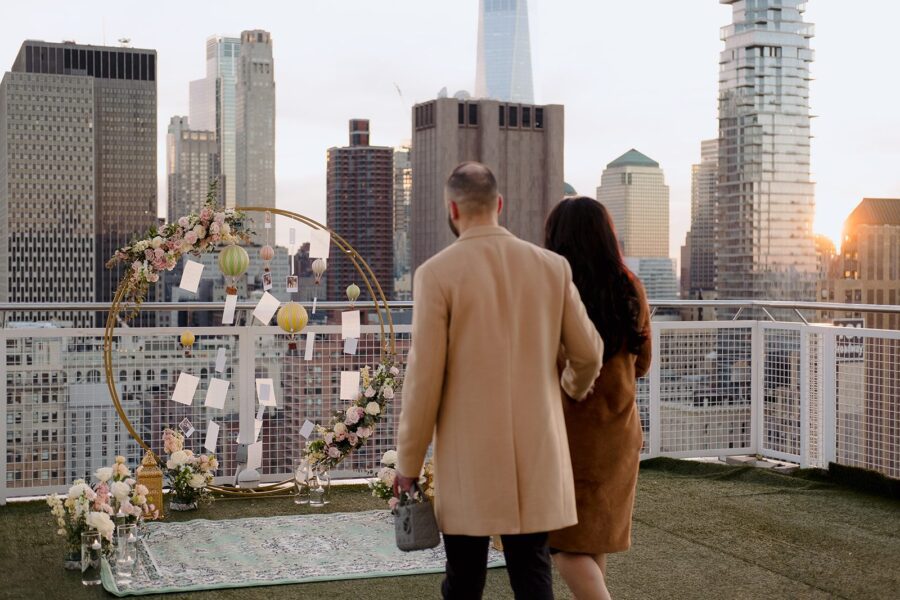 Marwa has always dreamed of visiting Turkey, so Laith brought Turkey to her! The New York City skyline was lined with hot air balloons for the perfect custom proposal.
The Proposal Details
In honor of her heritage, Marwa has always wanted to visit Turkey. Laith wanted to include pieces of this country in a beautiful way for their custom proposal. It just so happens that the world's largest hot air balloon festival occurs in Turkey every year! These hot air balloons offered a gorgeous way to include character and color to this custom proposal. Combined with love letters from Laith and photos of the couple, this was the perfect way to pop the question.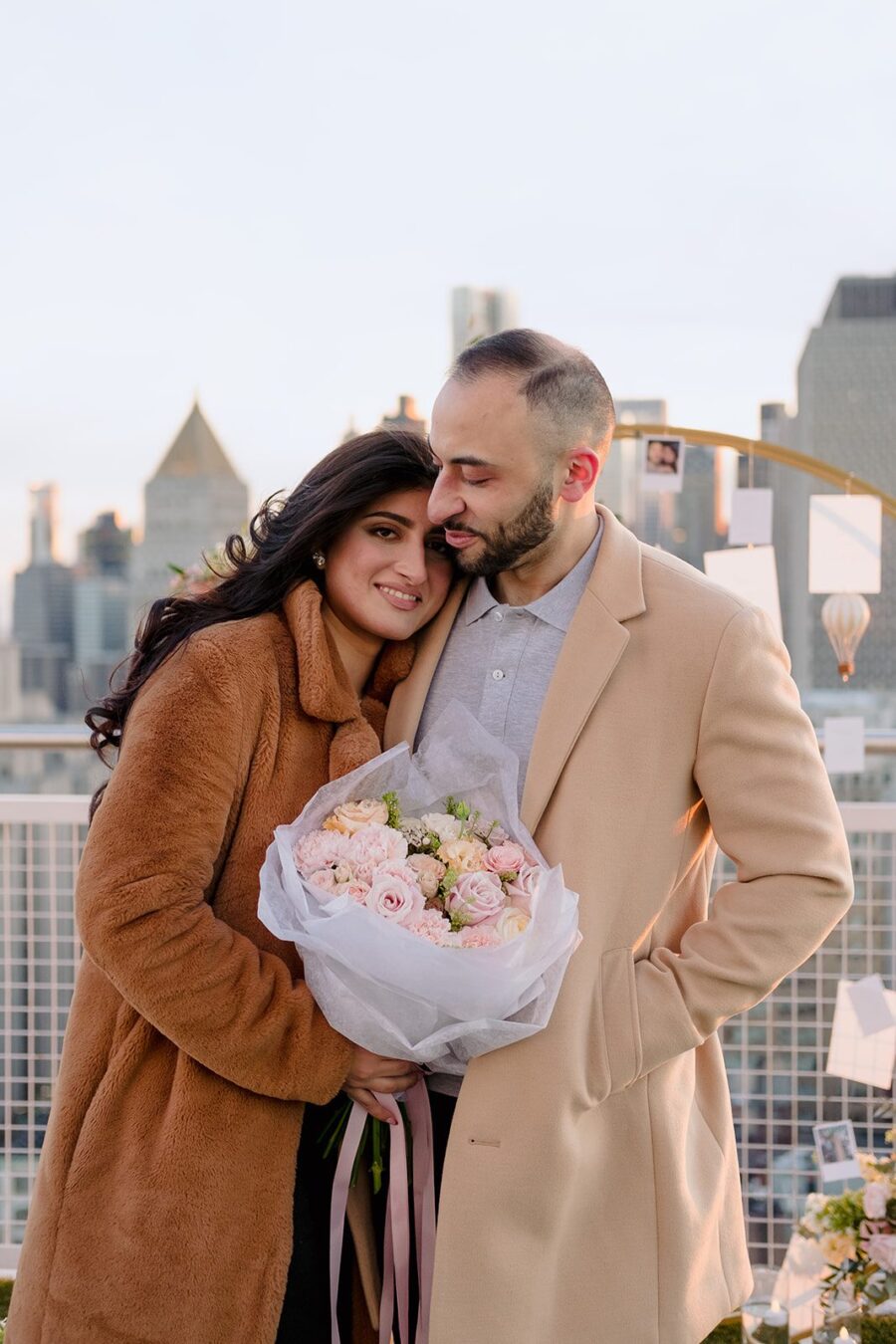 Marwa was greeted at the venue door with this gorgeous floral bouquet adorned with hanging silk ribbon.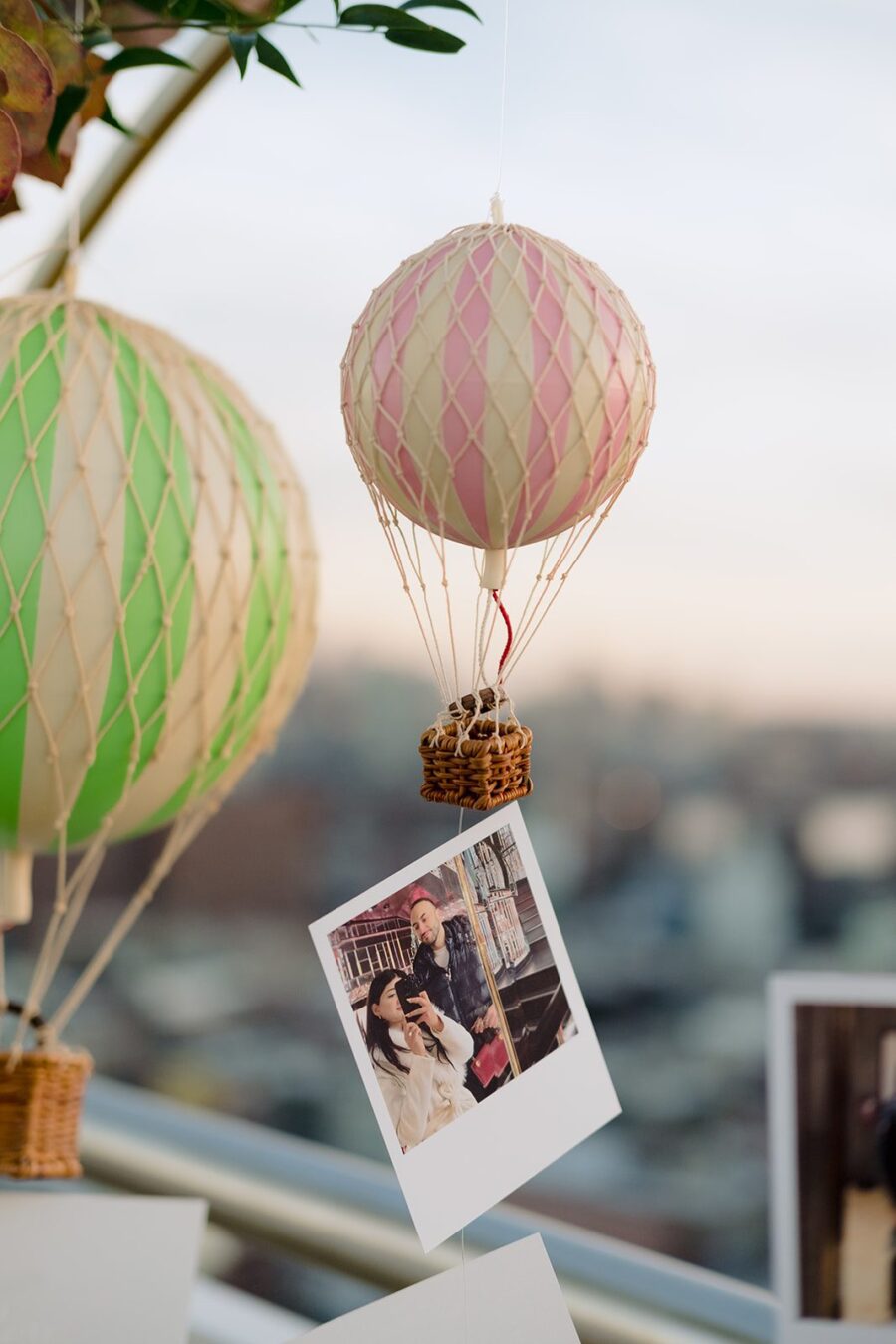 Trailing down from each hot air balloon was a group of love letters from Laith and Laith and Marwa's favorite photos from their years together.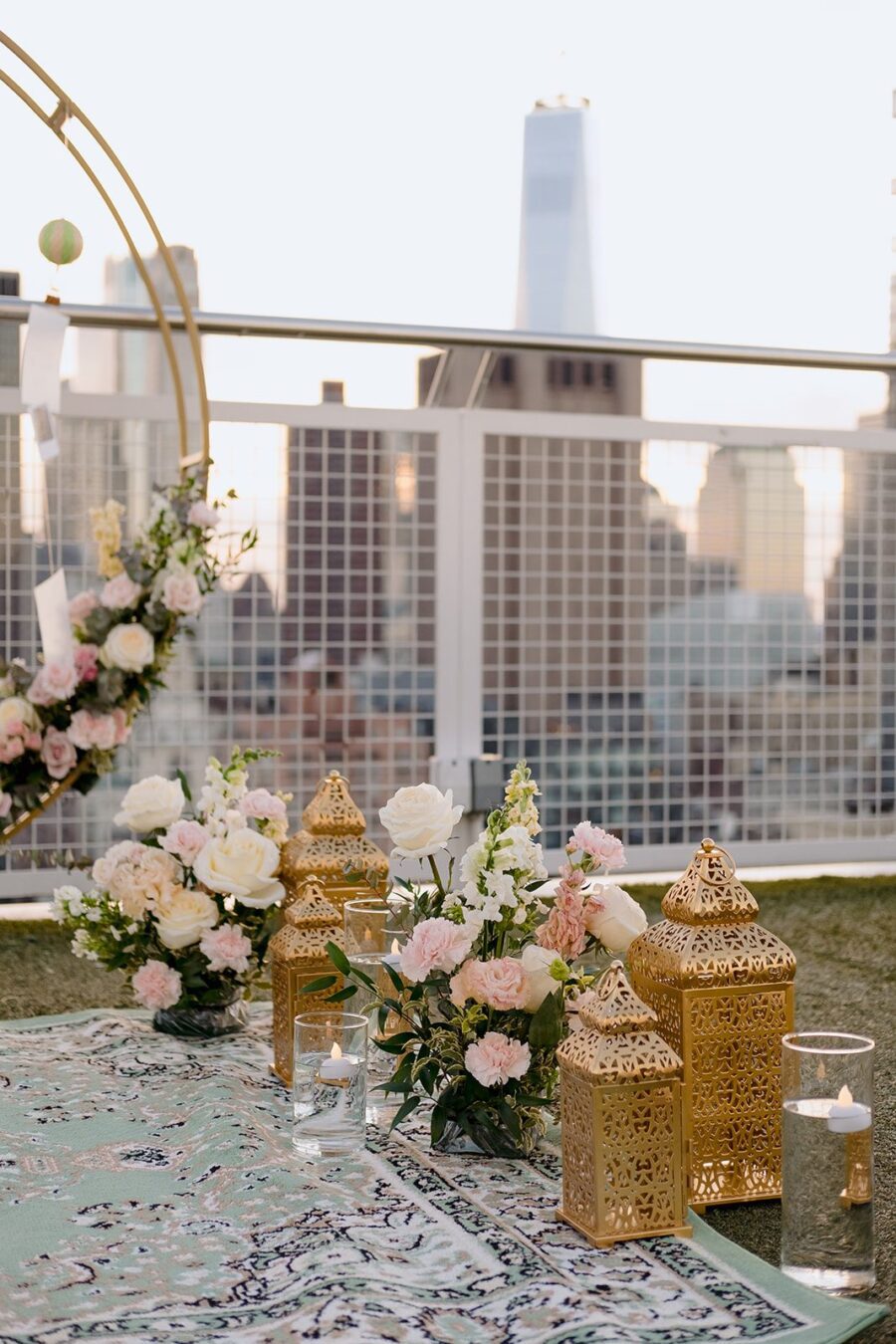 This custom set up included many details in honor of Turkish culture and style including this beautiful green rug and these assorted gold lanterns. The scene was complete with lush floral arrangements and floating candles.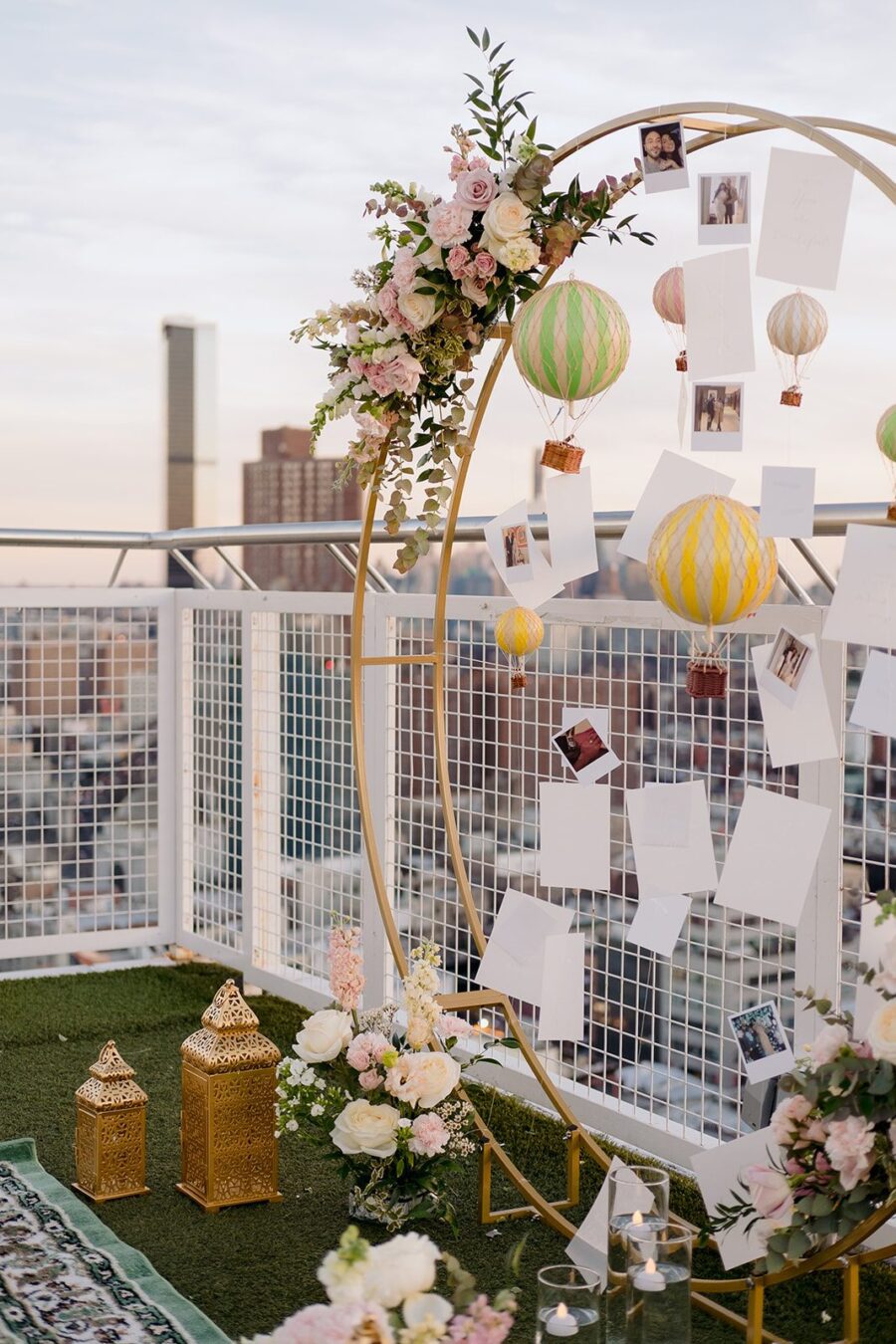 The Proposal
Laith brought Marwa to this beautiful rooftop venue under the impression they were headed to a dinner for two, but Laith had a different plan. A violinist serenaded the couple with gentle romantic tunes. After enjoying the music, Laith led his love out to the rooftop for the surprise of her life!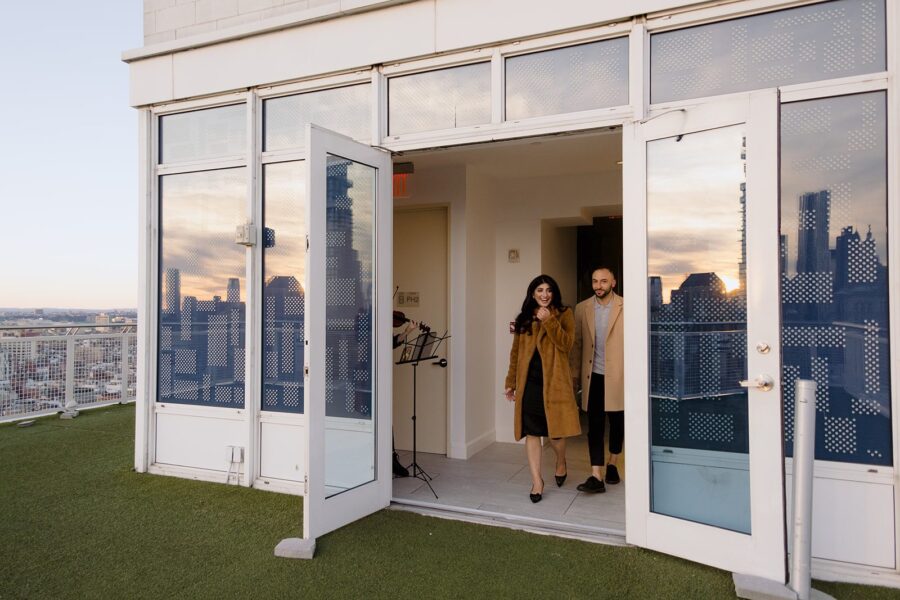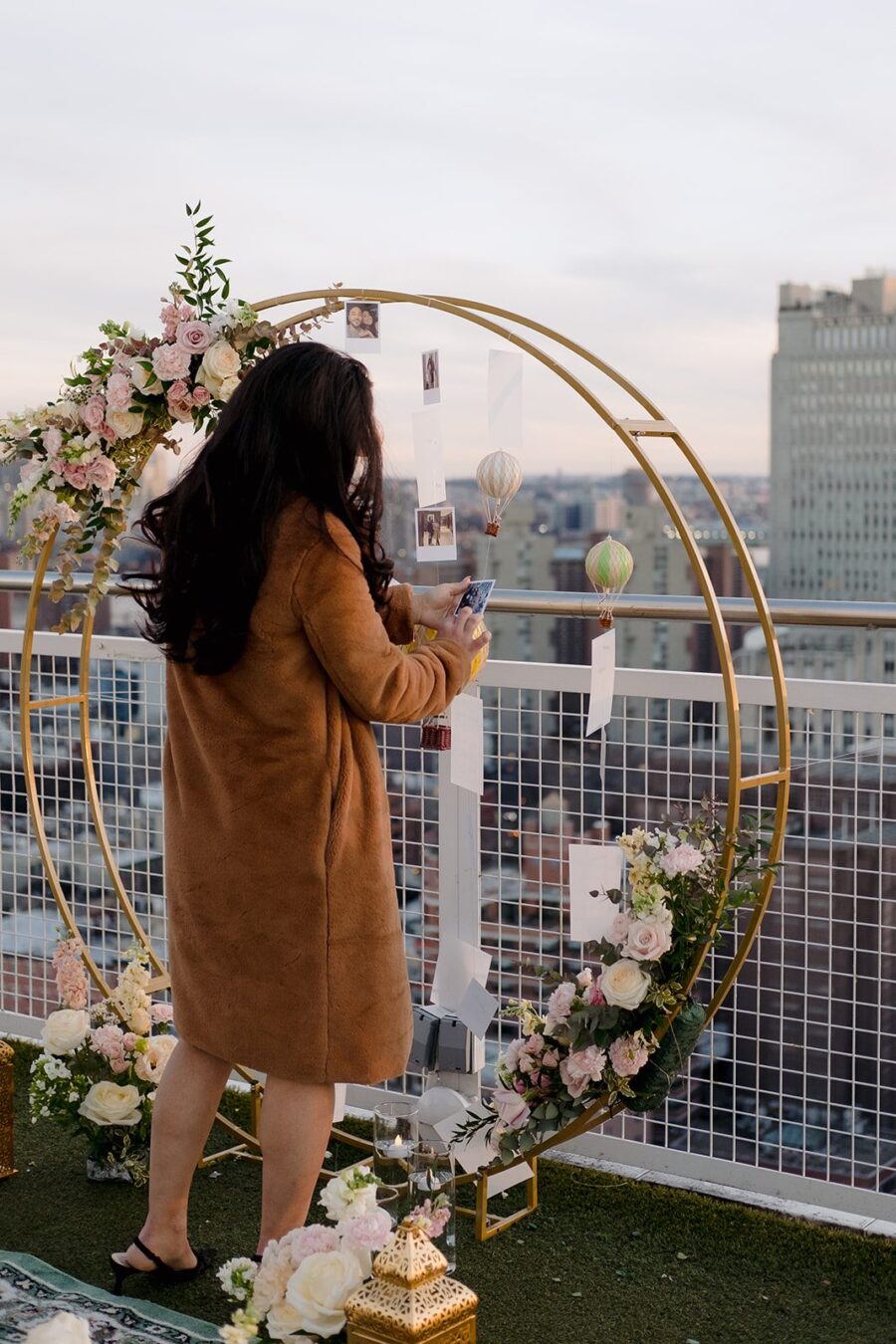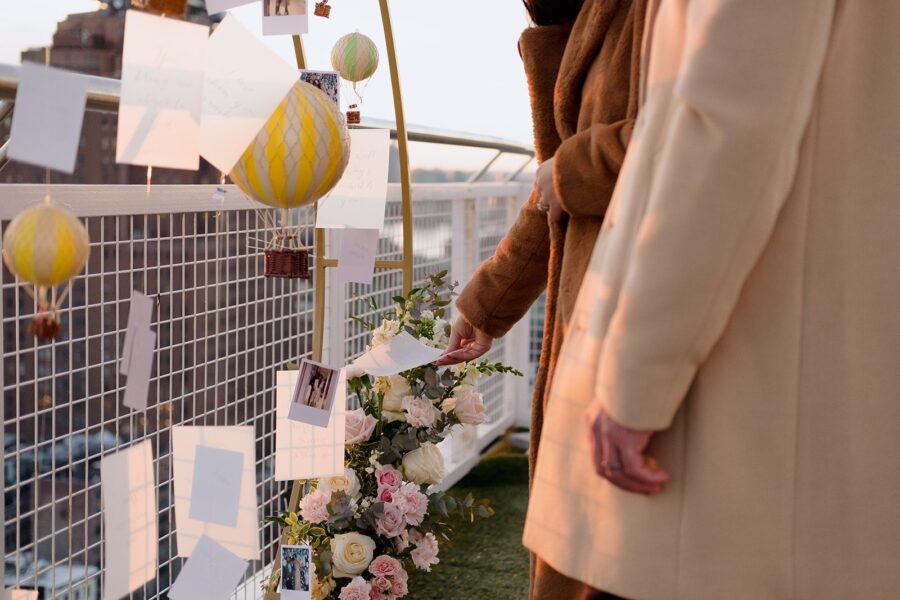 Marwa immediately noticed the love letters written to her and began reading. They spent time together reminiscing on their years together.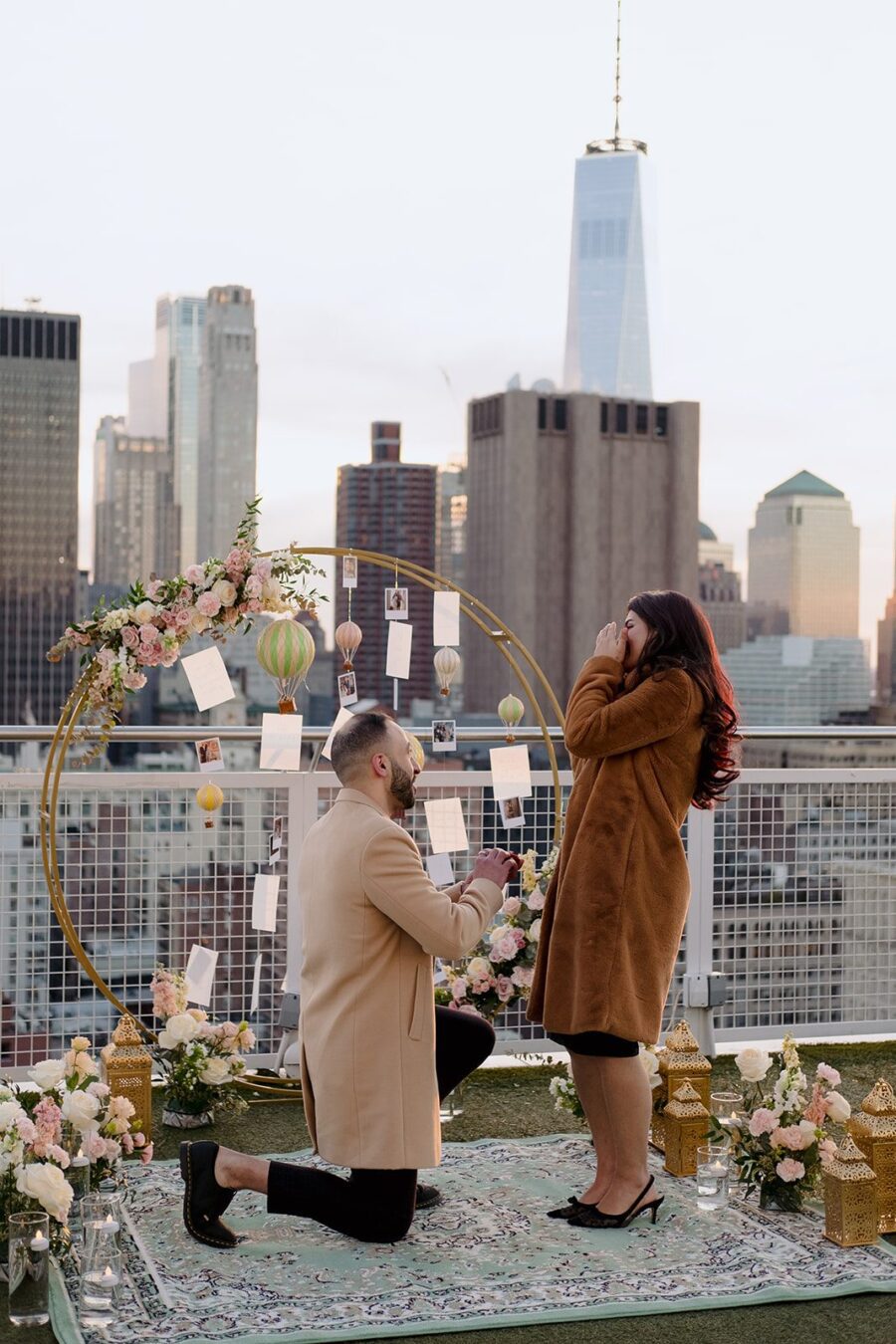 At last, it was time to talk about the future! Laith got down on one knee and asked the big question. She said "Yes!"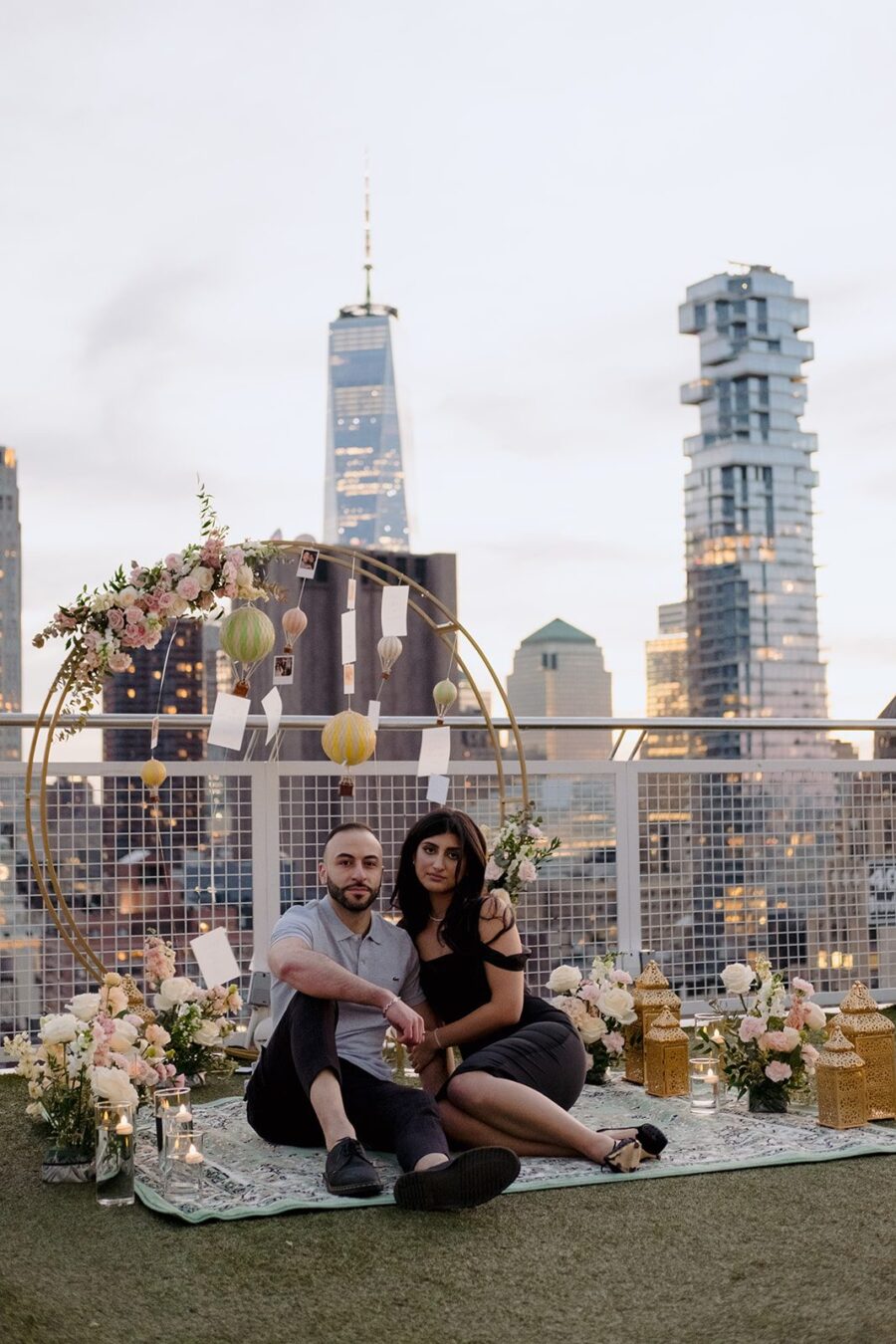 The two could now enjoy this gorgeous and private view of the New York City skyline. We are so happy we got to be such a big part of this special day. Congratulations Laith and Marwa! 
Looking for a truly special New York proposal? Start here!
Vendor Love: Proposal Design and Planning: The Yes Girls | Photography: For the Lovers | Box Sock