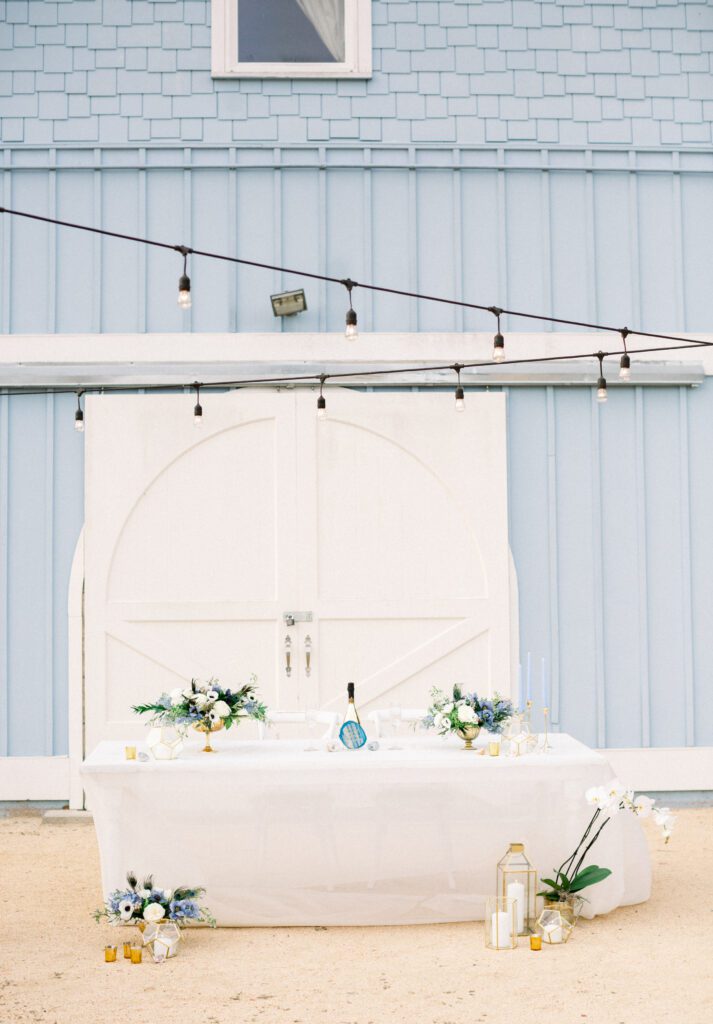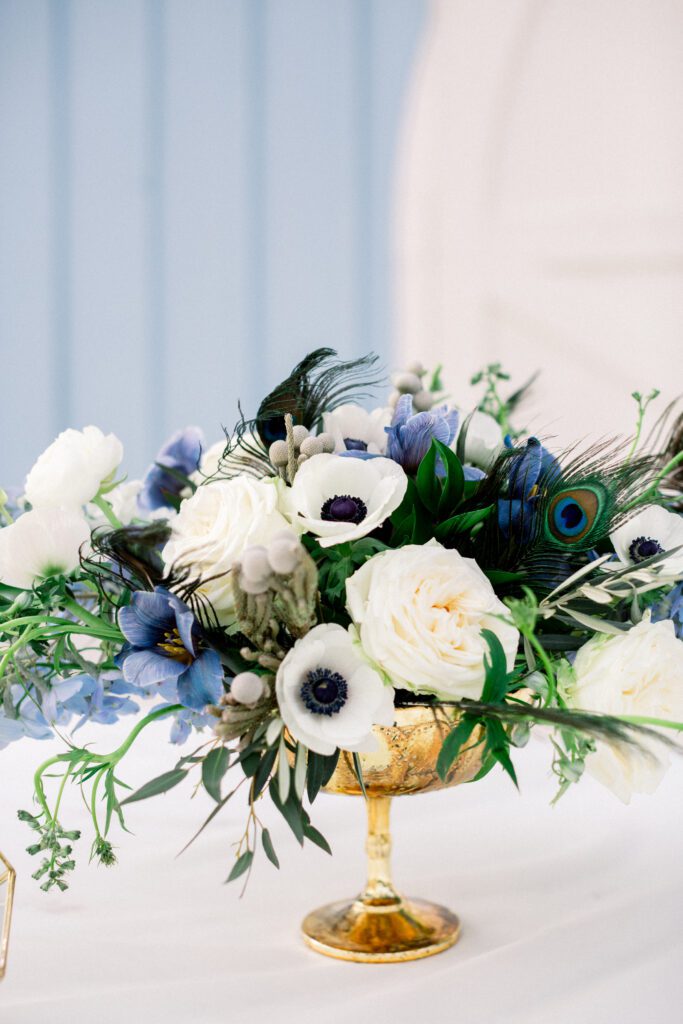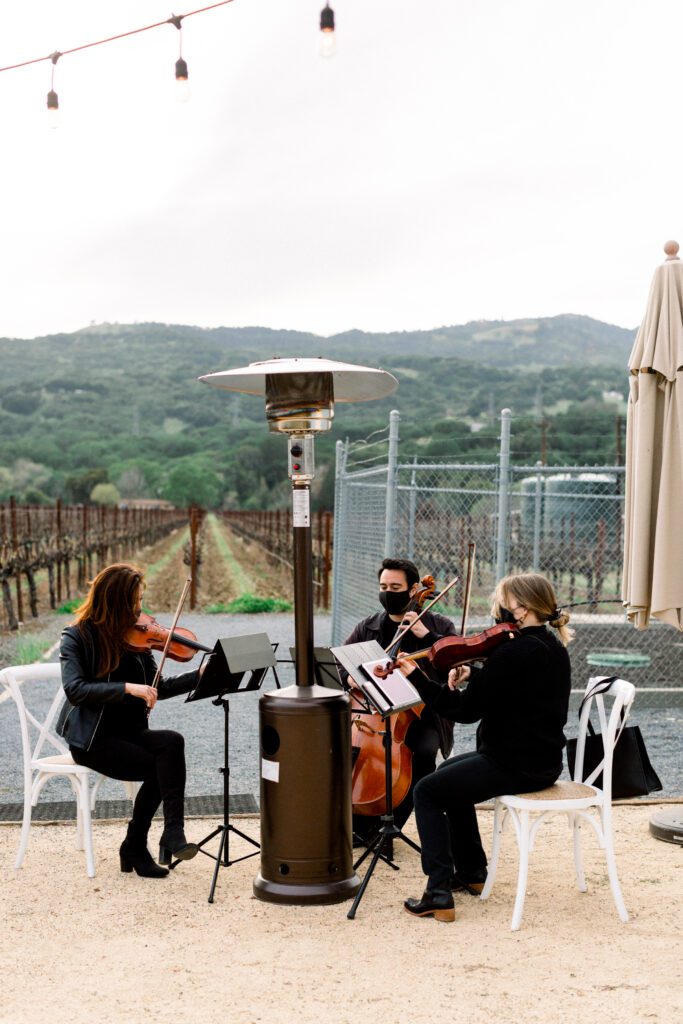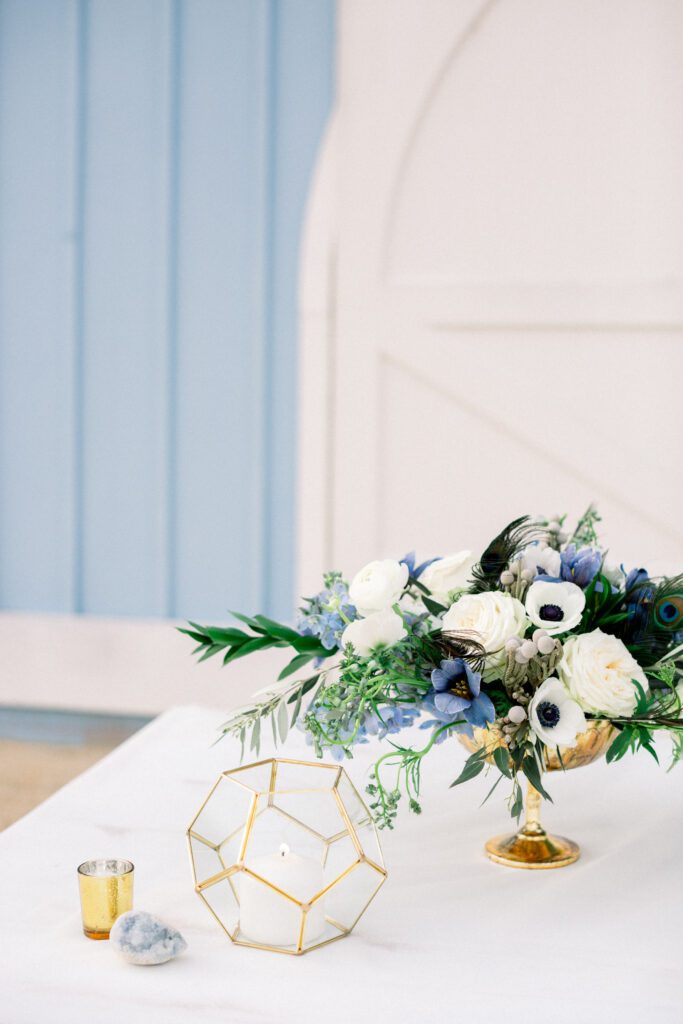 We are still loving this beautiful private dinner marriage proposal in Napa. Clara came to us with a vision in mind to propose to her girlfriend in a very thoughtful way that would take her by surprise. Clara was full of wonderful ideas, but she wanted our help bringing her vision to life and executing the special day.
Upon the couple's arrival they were greeted with a live trio playing some of their favorite tunes and melodies. The gorgeous vineyards surrounding the venue provided a perfect ambiance for the proposal to take place. The private dinner was set up in front of an adorable blue barn, which conveniently tied in all the décor and blue color scheme that we had planned for. The table was set with gorgeous arrangements full of white, crème, blue flowers, greenery and touches of peacock feathers. Additionally, an assortment of colored geodes, geometric shaped candle holders and votives filled the table. A custom geode stone with the couple's favorite saying "you're my end and my beginning" was displayed on an easel. After the couple took in the beautiful set-up and scenery, Clara got down on one knee to pop the question. The best part was, she included their puppy in the sweet surprise.
Following the proposal, the couple delighted-in some delicious champagne, poured in their custom "love" and "light" flutes. These words are very meaningful to the couple's relationship and speaks to their future together as a newly engaged couple. To top it off, we set up a private catered dinner for the couple to enjoy a three-course meal paired with an assortment of locally made wine!
We are so excited for this lovely couple! Thank you for allowing us to take part in your special day.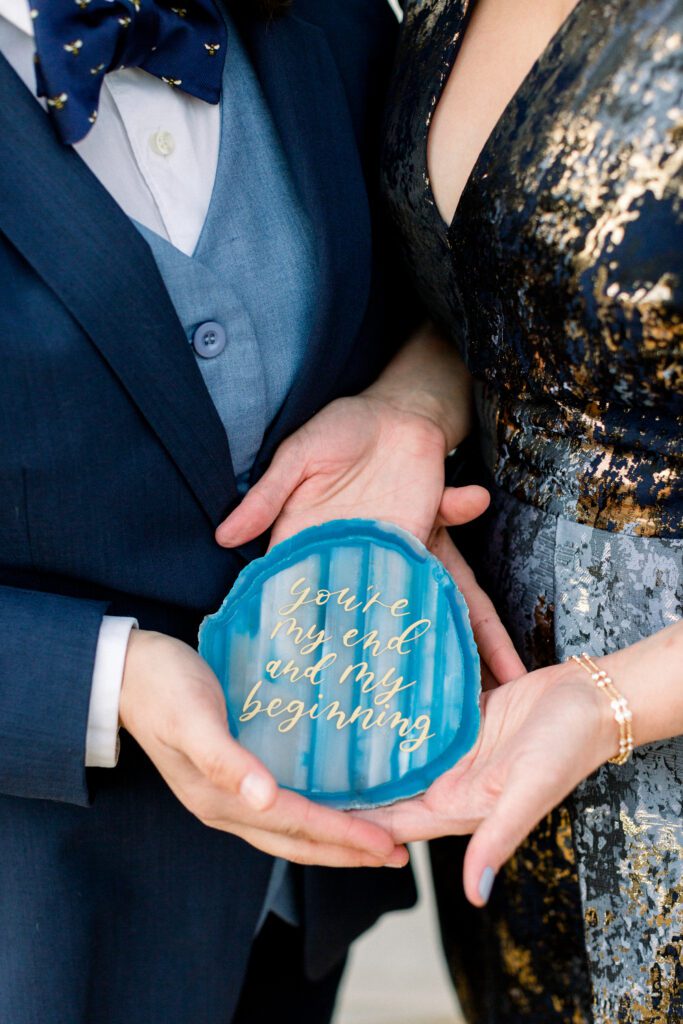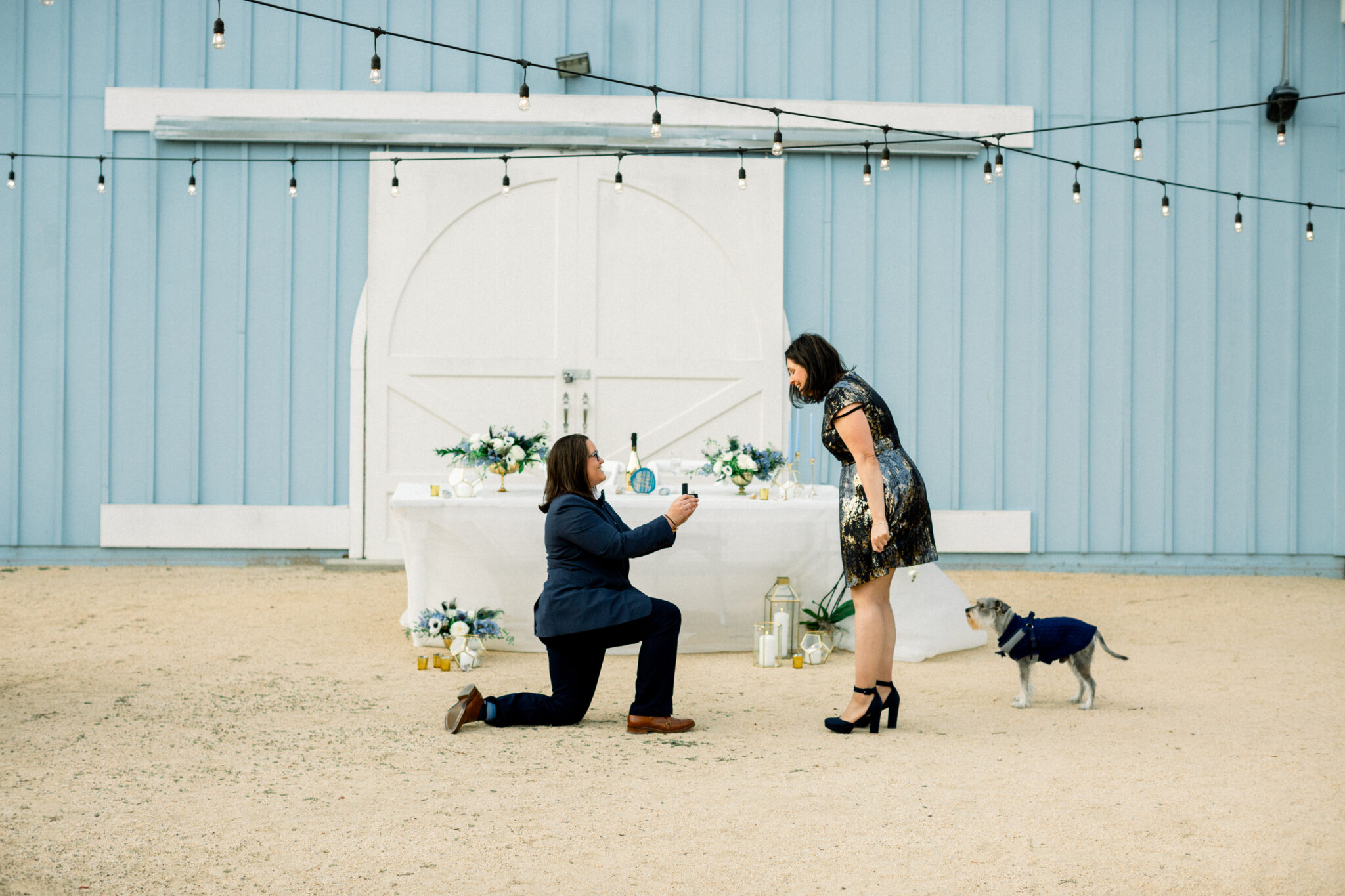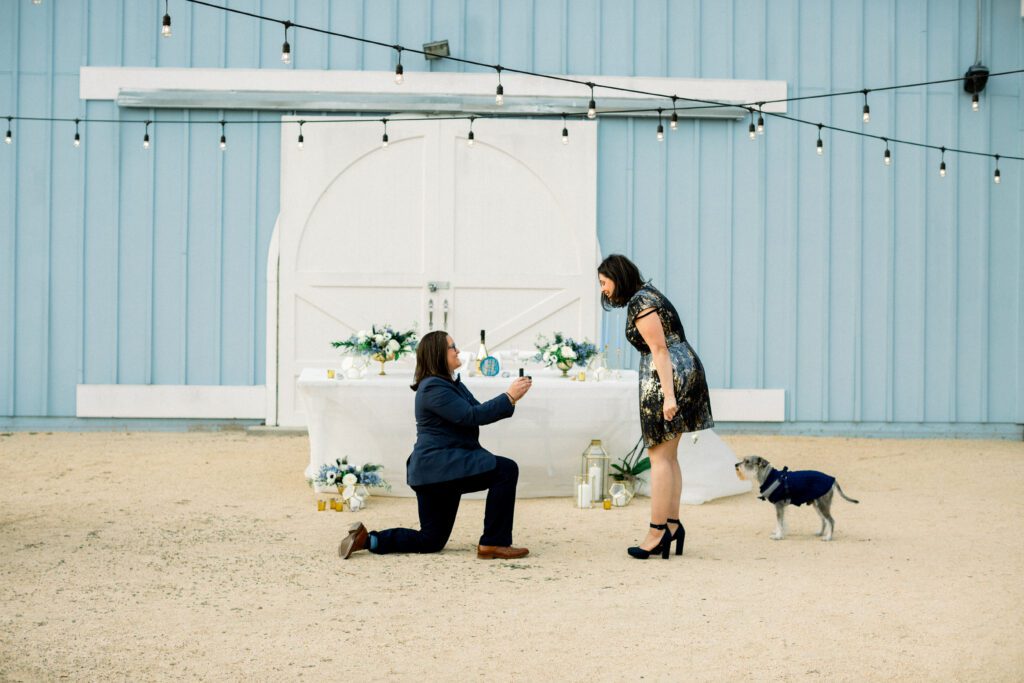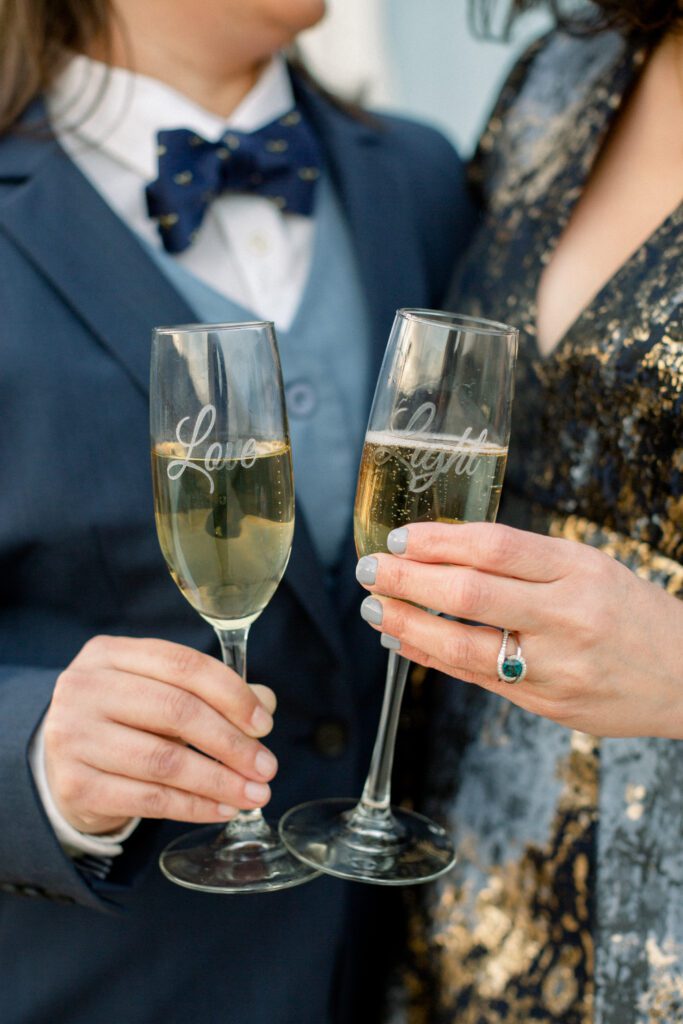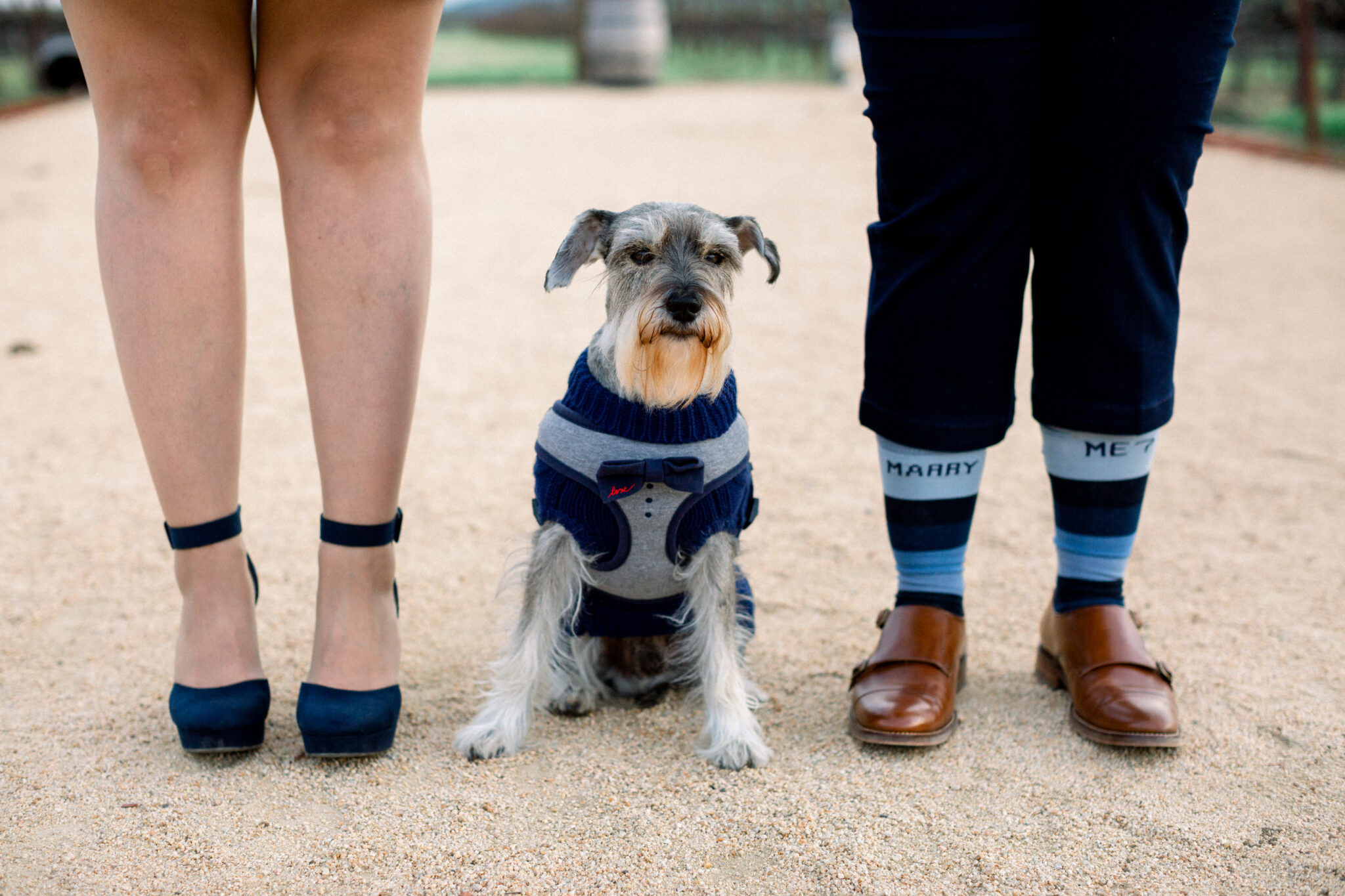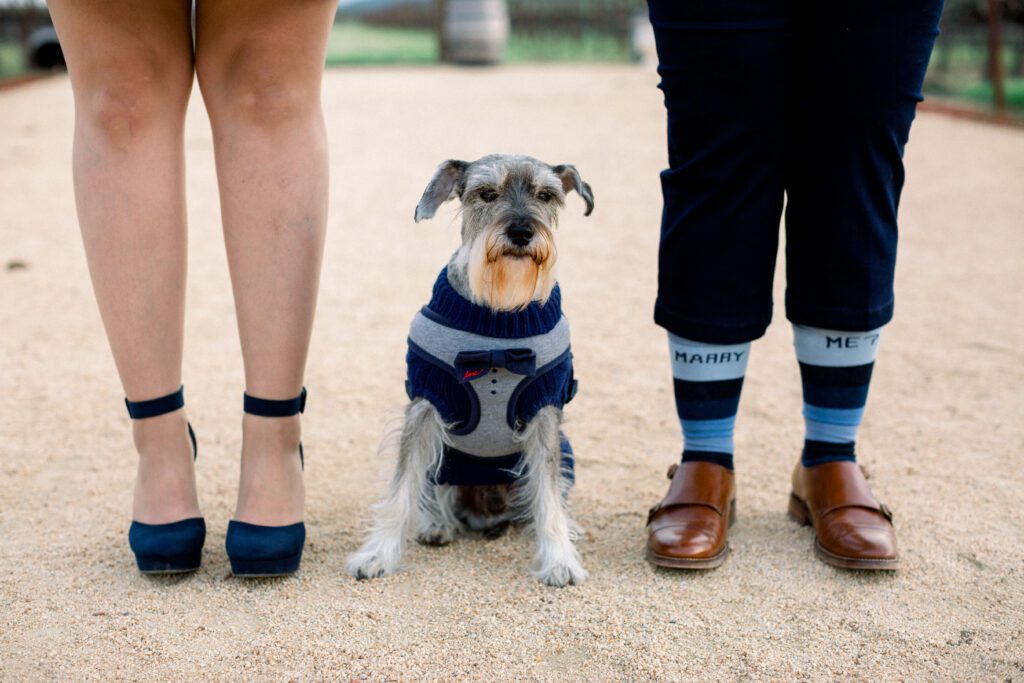 Proposal Ideas and Planning: The Yes Girls | Photography: Jessica Kay Photography | Proposal Socks: Box Sock