Love stories have a way of unfolding in the most enchanting settings, for Mark and Ngan, their journey to forever reached a crescendo at Descanso Beach Club on Catalina Island. Against the breathtaking backdrop of the azure ocean and October skies, Mark orchestrated a proposal that beautifully intertwined their shared history and Ngan's love for frozen yogurt. This charming Catalina Beach proposal will forever mark a special memory in their hearts.
The Proposal Details
On that fateful day, the sun cast a warm glow over the charming Descanso Beach Club, creating the perfect ambiance for a moment that would be etched in their hearts forever. As Mark and Ngan strolled along the sandy shores, little did Ngan know that a meticulously planned surprise awaited her, inspired by the seven wonderful years they had spent together.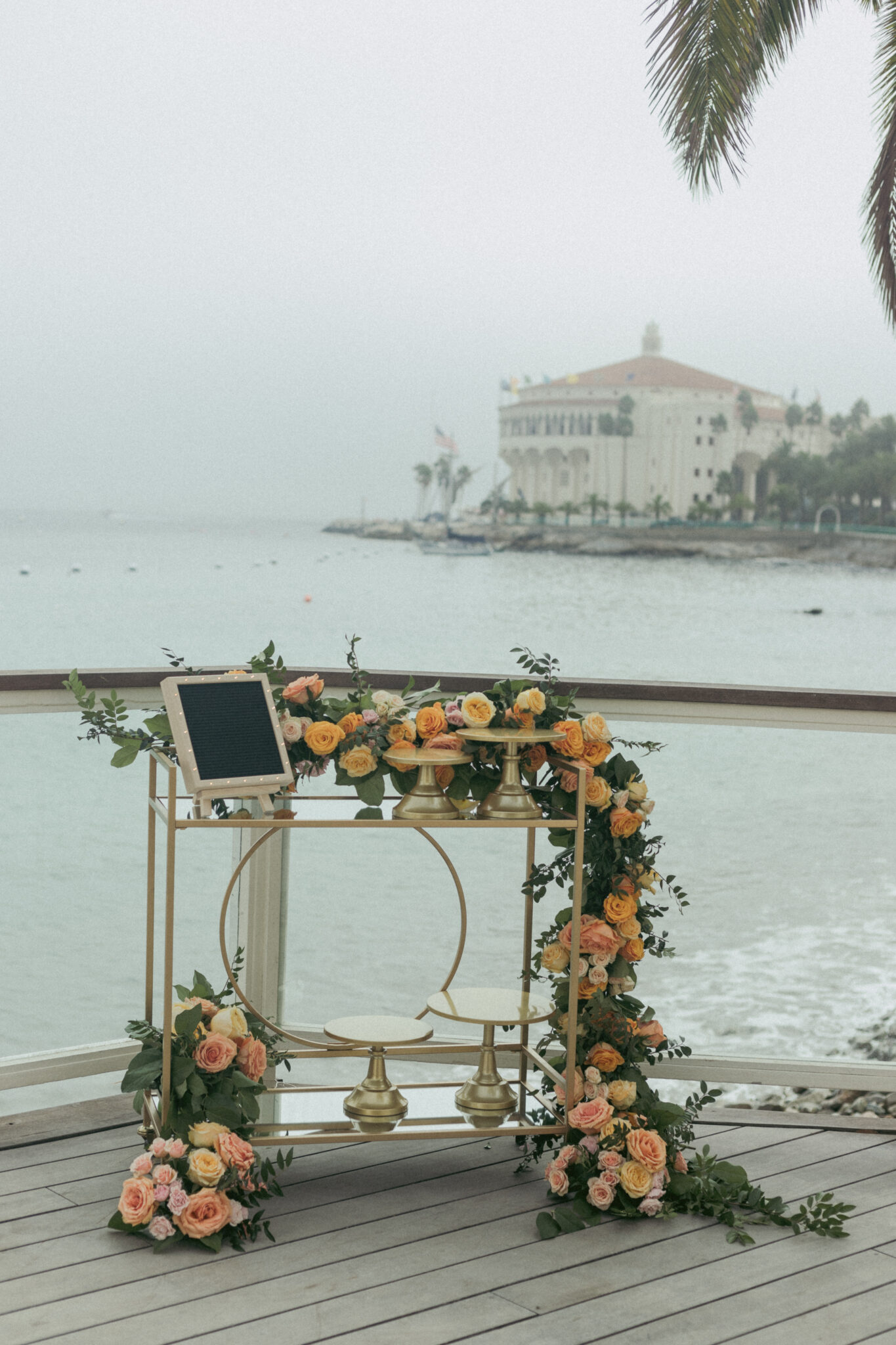 Ngan's fondness for frozen yogurt became the cornerstone of this heartwarming proposal. Mark curated a delightful display of seven different flavors, each representing a distinct year of their journey.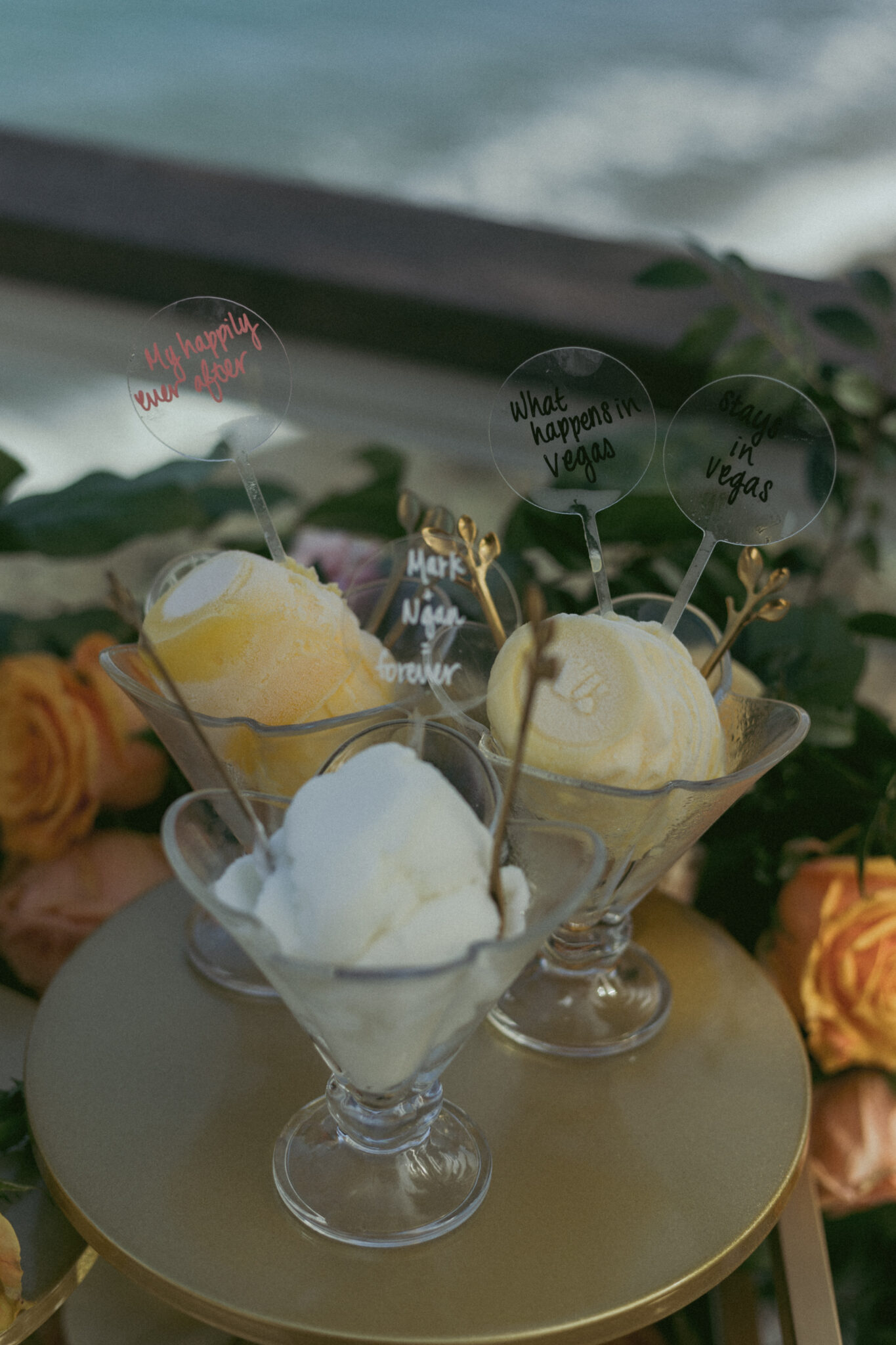 Each frozen delight was accompanied by a tag, bearing memories such as "Snowboarding in Big Bear" and "A Summer to Remember." However, the most special flavor of all was labeled with the question that would change their lives forever. With the last question of, "Will you Marry Me?"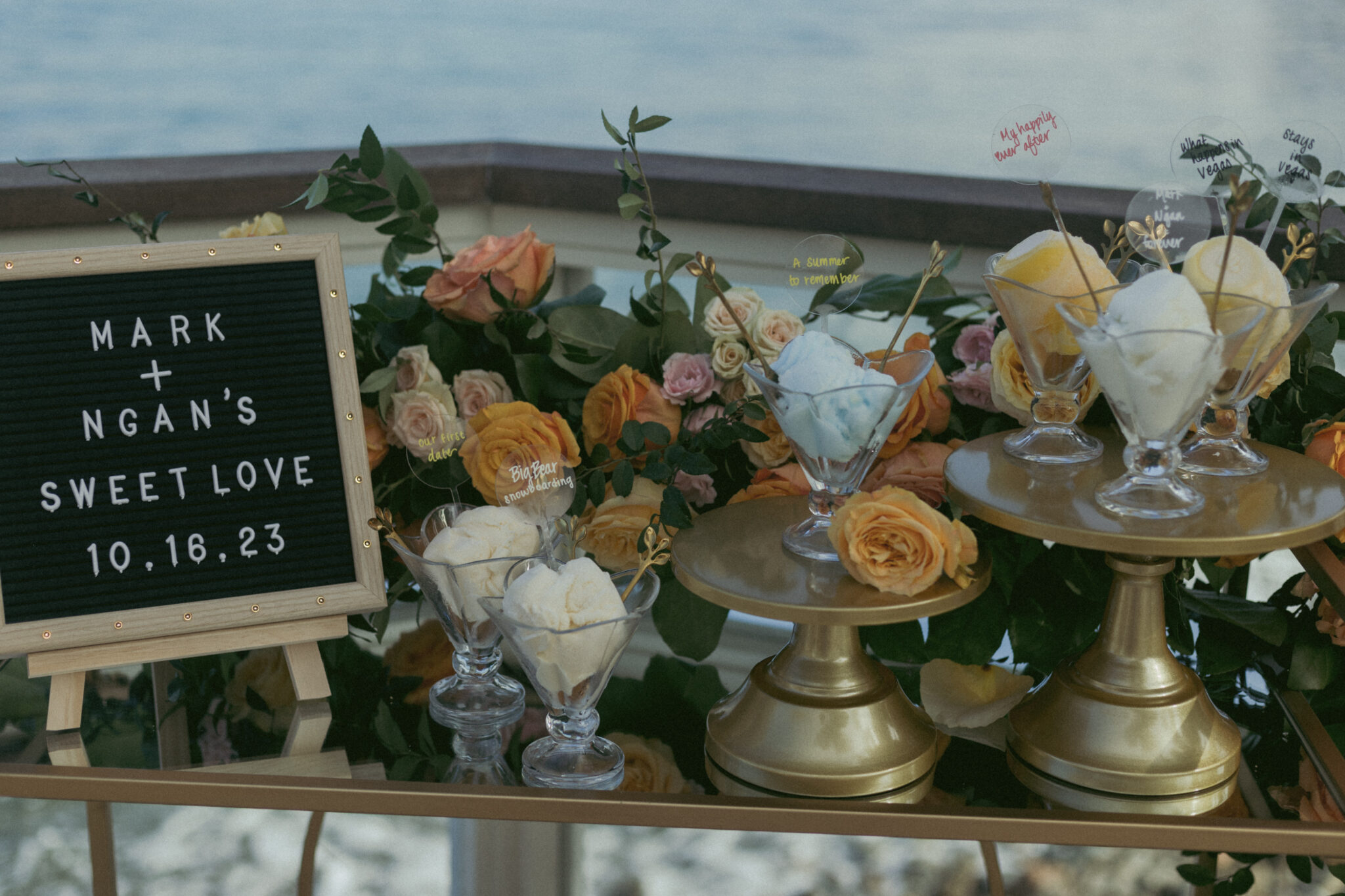 The frozen treats were displayed on a golden cart with vibrant florals in Ngan's favorite colors- oranges and pinks. This thoughtful touch reflected her style, creating a picturesque scene mirroring their relationship's warmth and vibrancy.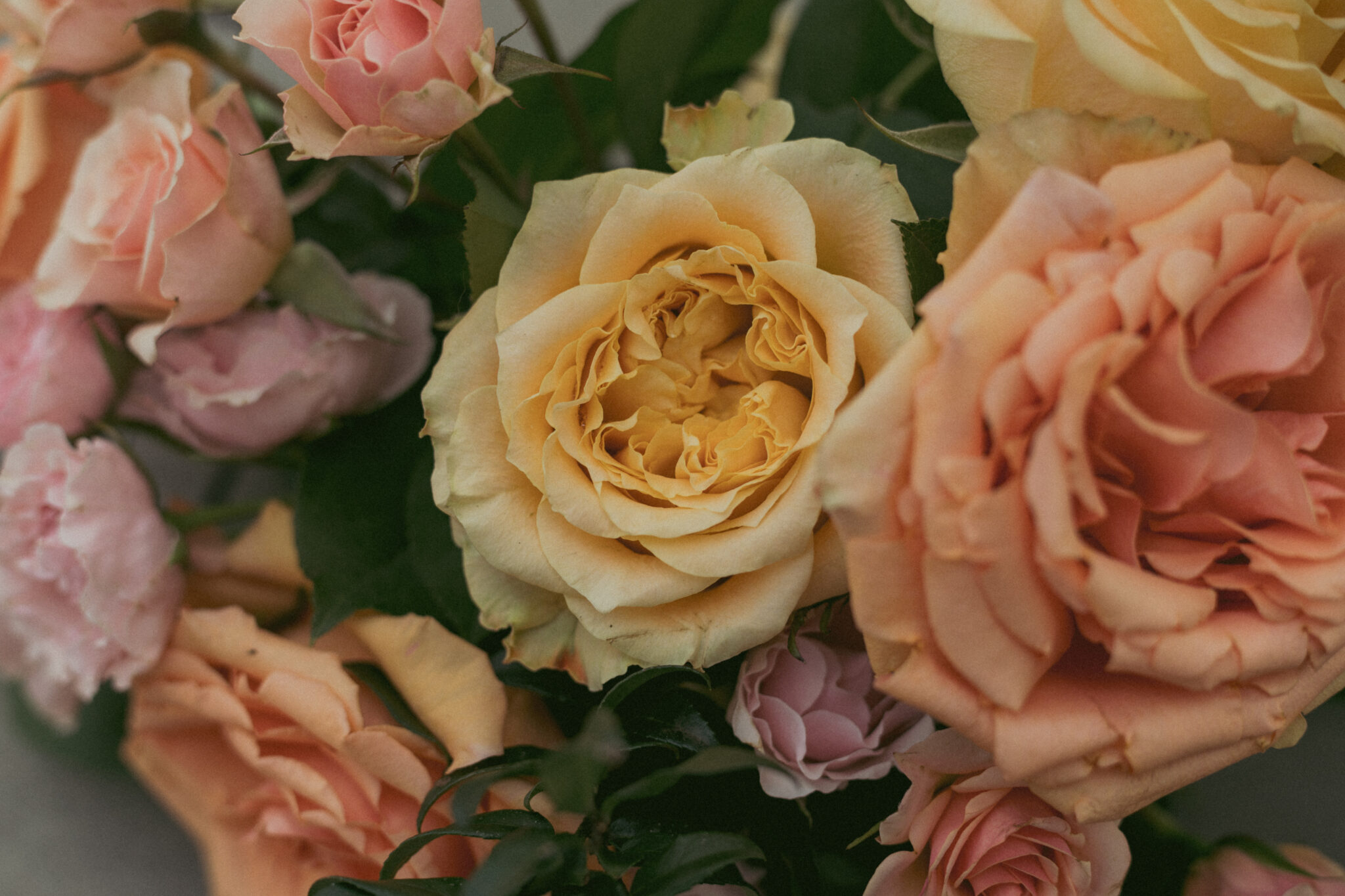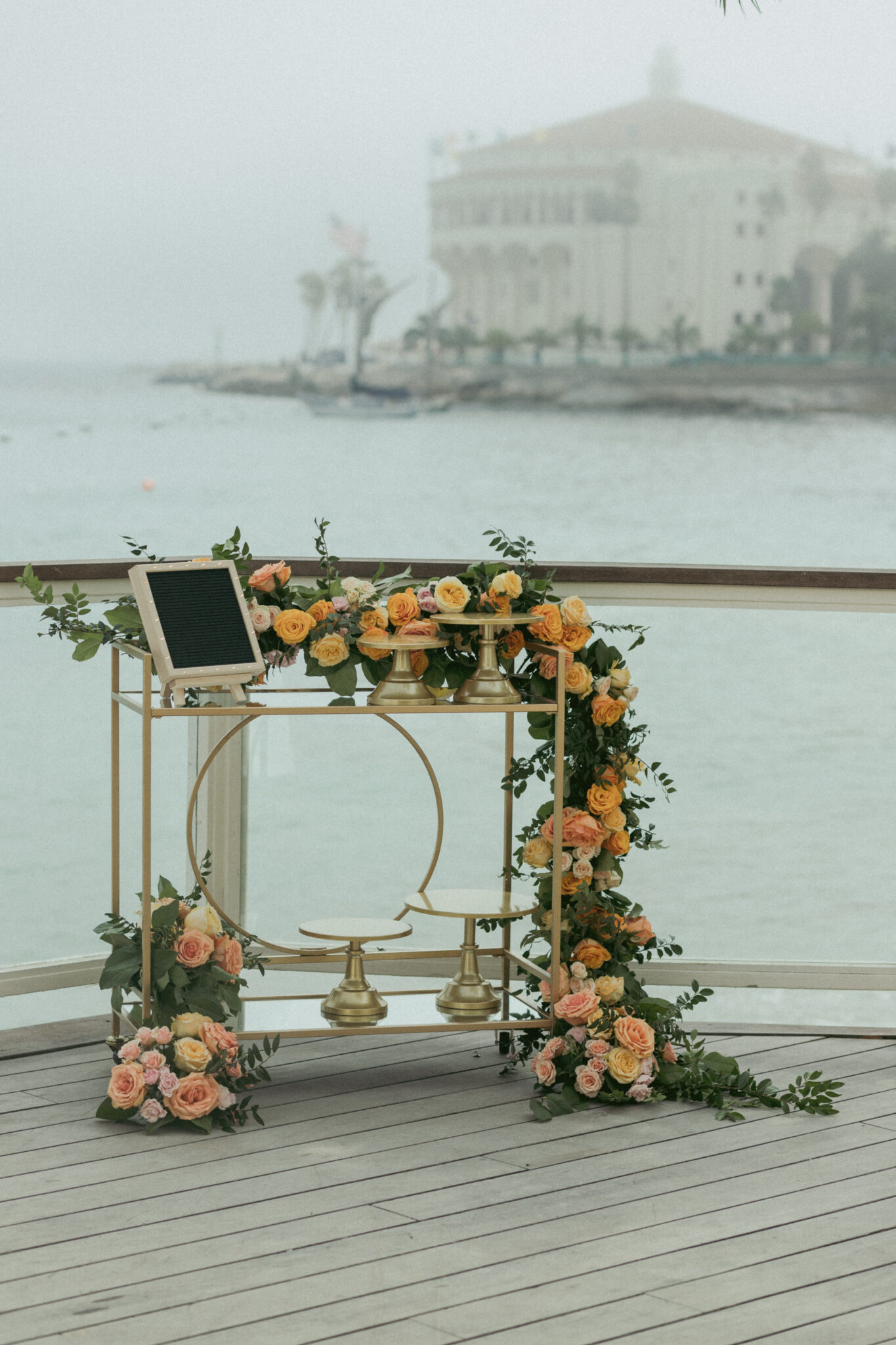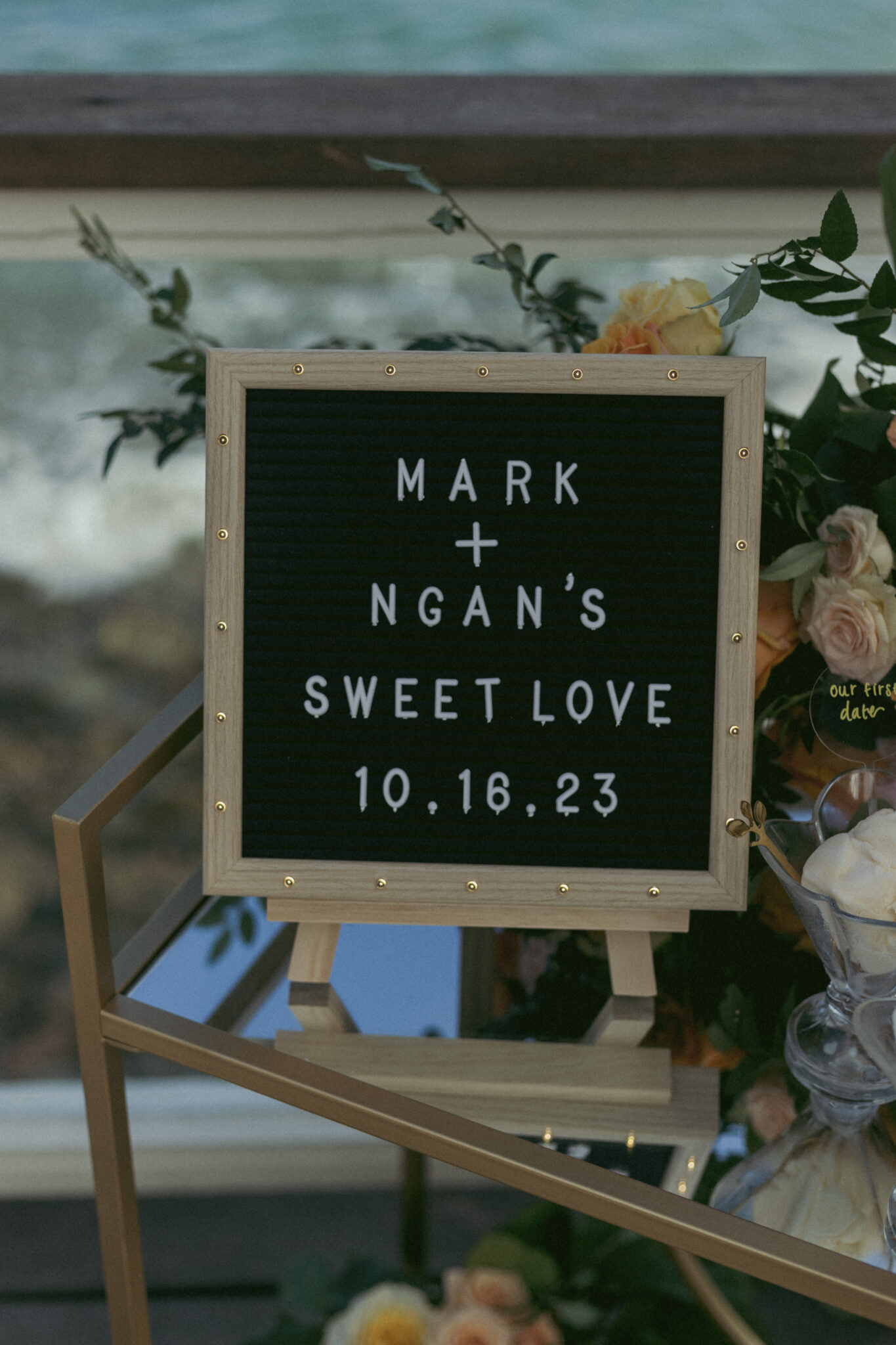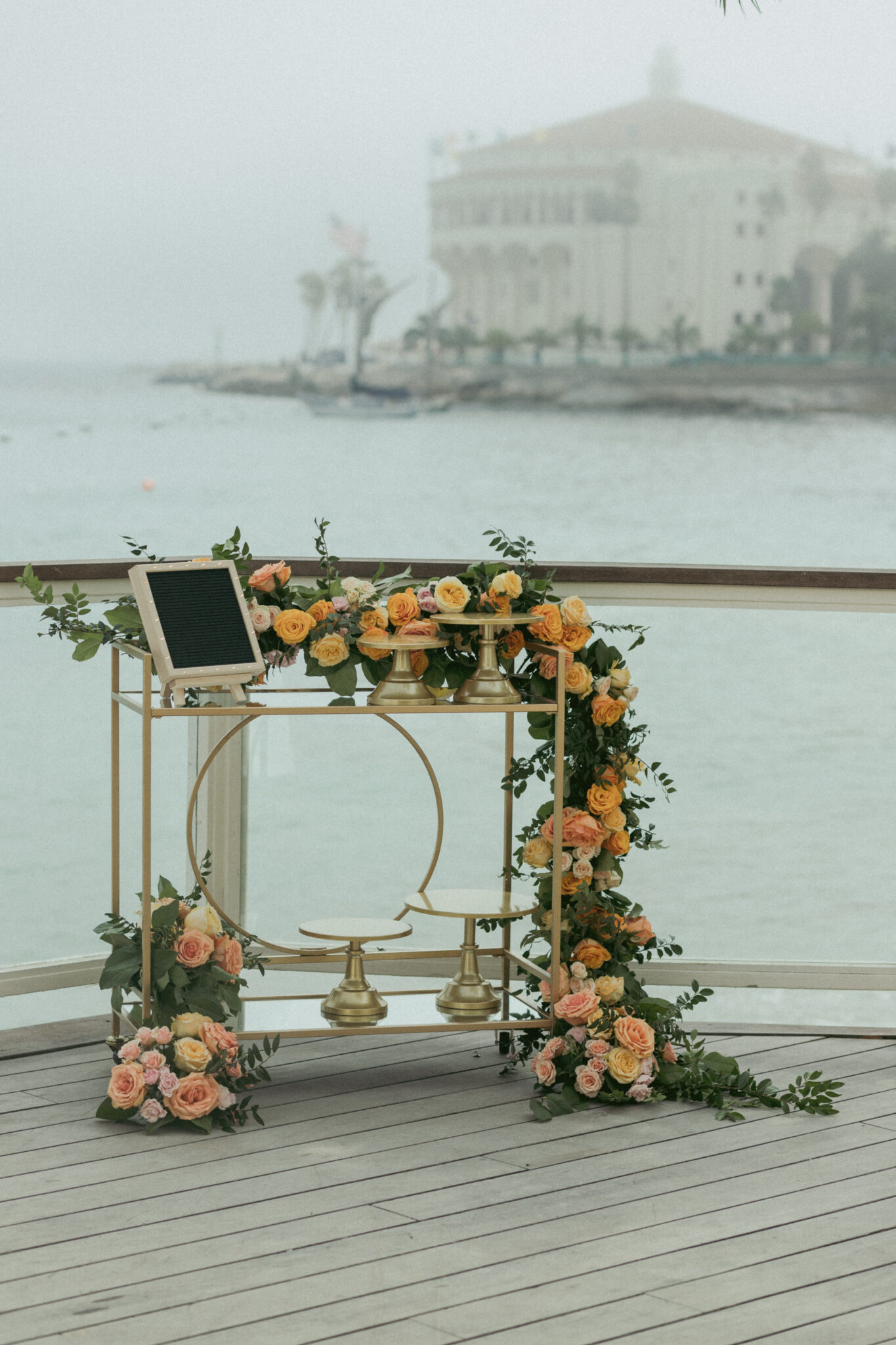 The beautiful Day Continues!
As the day went on, Mark dropped to one knee and asked Ngan the most important question of their lives. The sweet memories encapsulated in each frozen yogurt flavor symbolized the foundation of their love and the beautiful years they shared.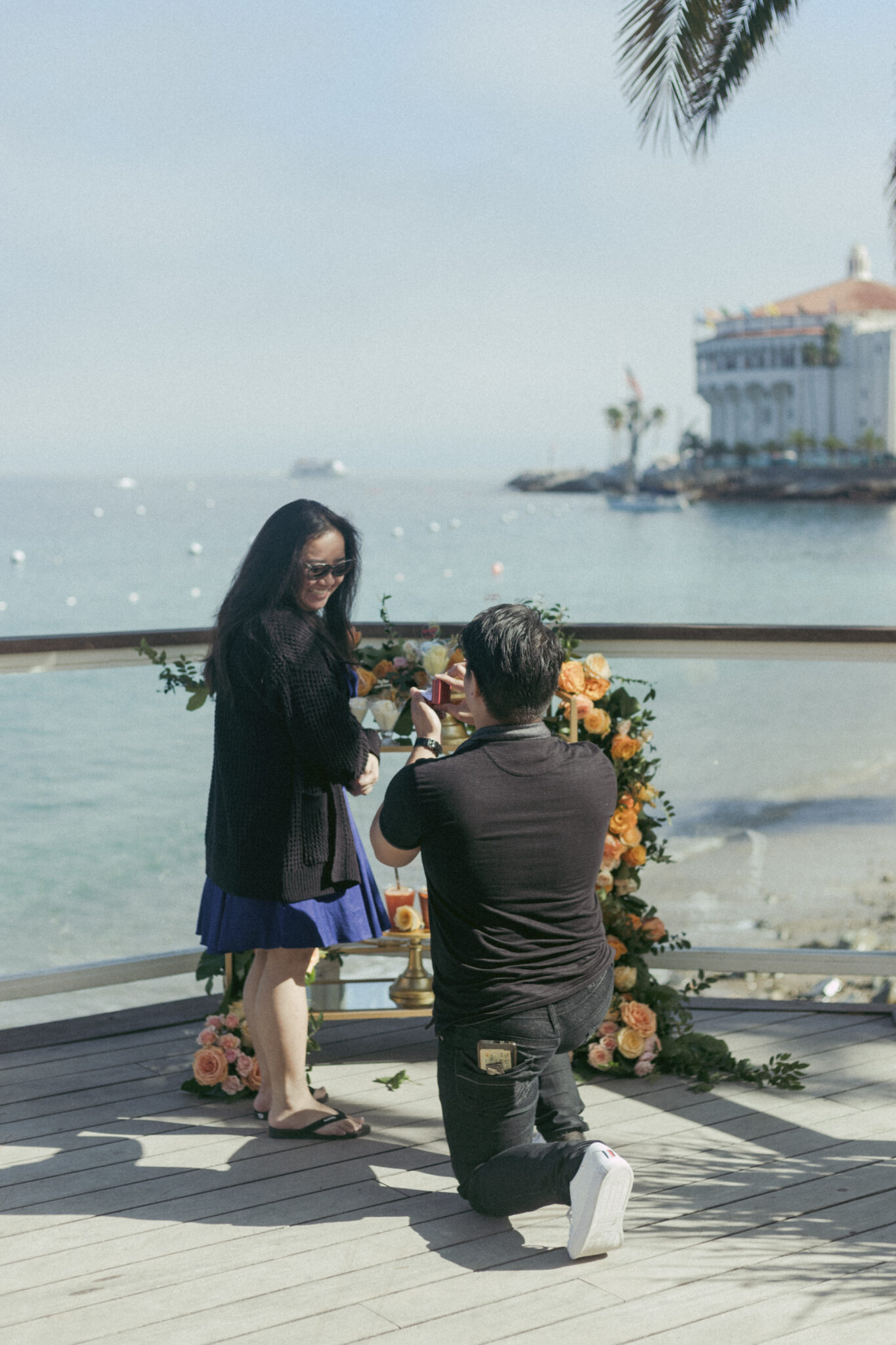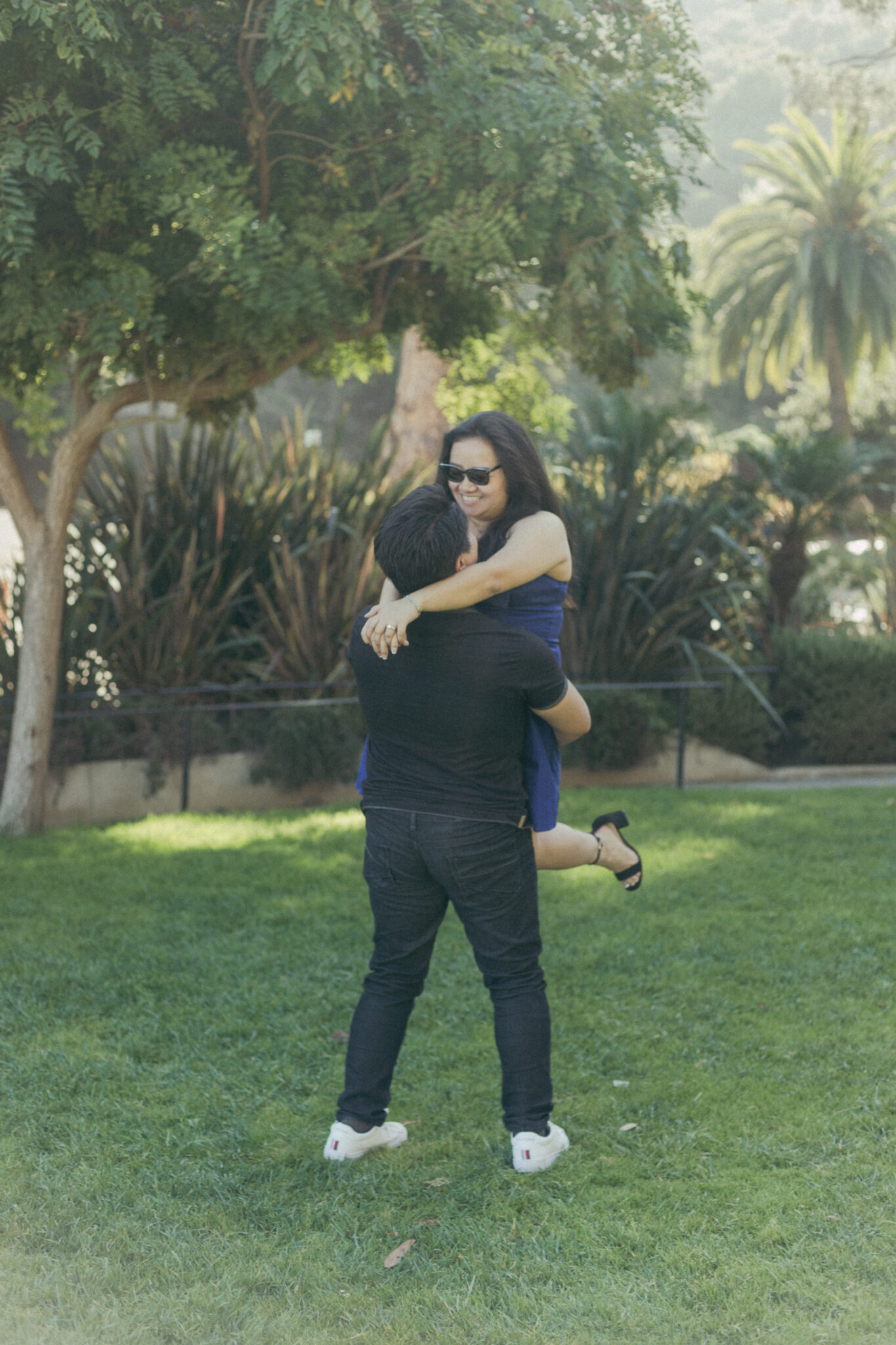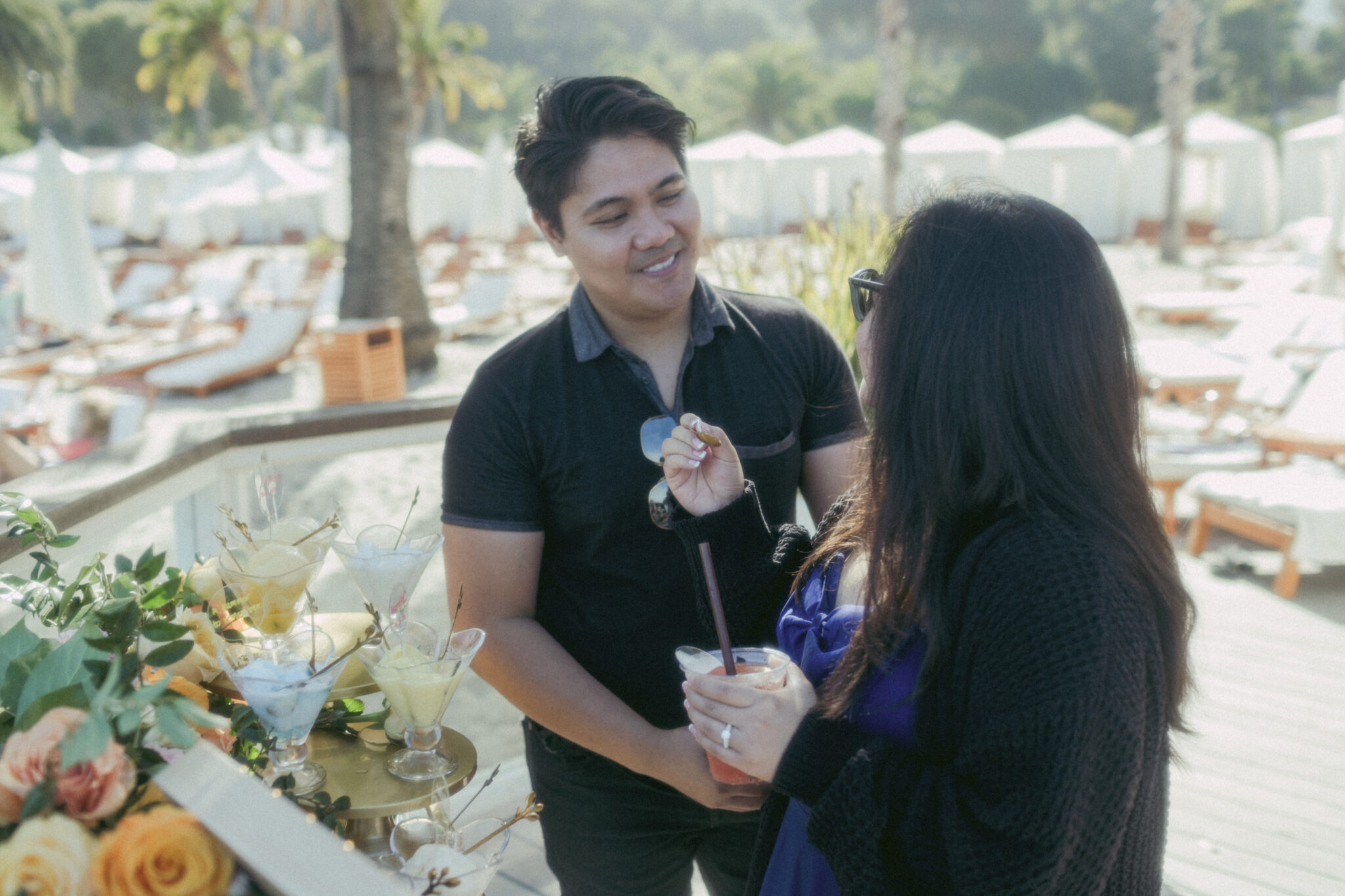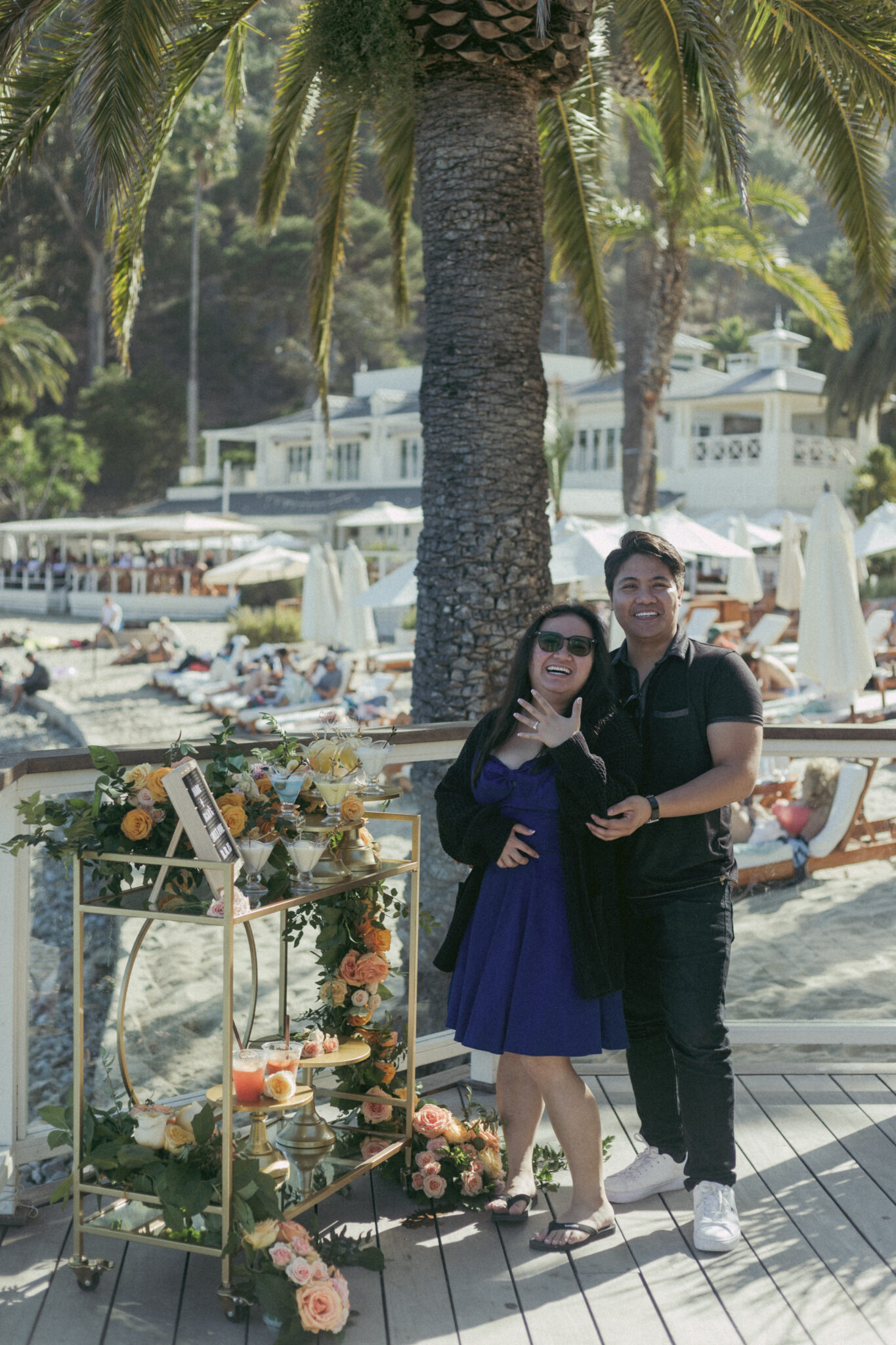 Memories to Last a Lifetime…
Mark and Ngan's charming Catalina beach proposal was more than a picturesque moment. It was a celebration of their unique journey, filled with sweetness, laughter, and the promise of a lifetime together.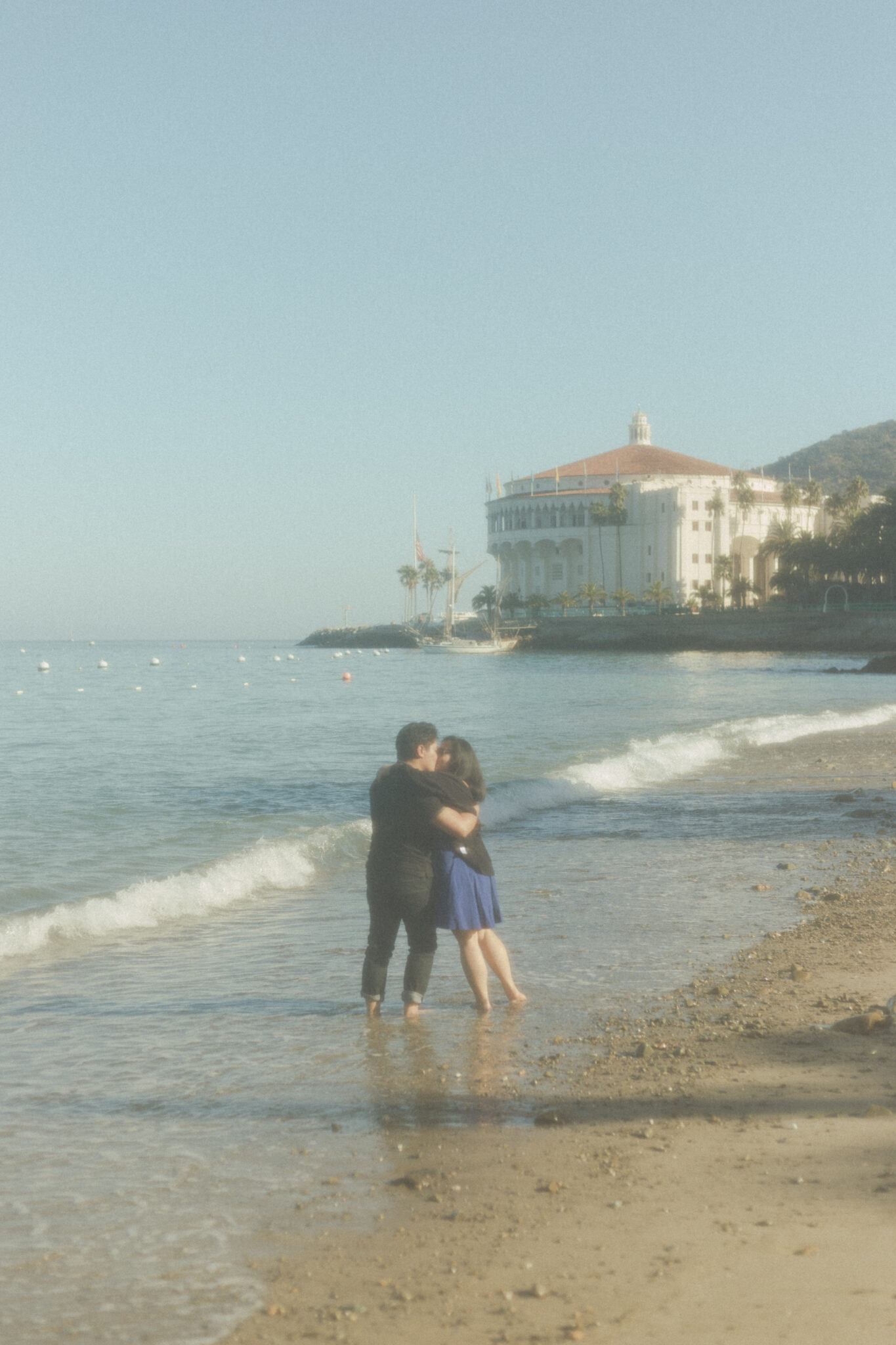 The Perfect Ending to a Perfect Day
The beach, frozen yogurt, and the golden hues of the evening all converged to create a magical backdrop. This charming Catalina beach proposal came alive for a love story that began seven years ago and is now destined to continue for a lifetime.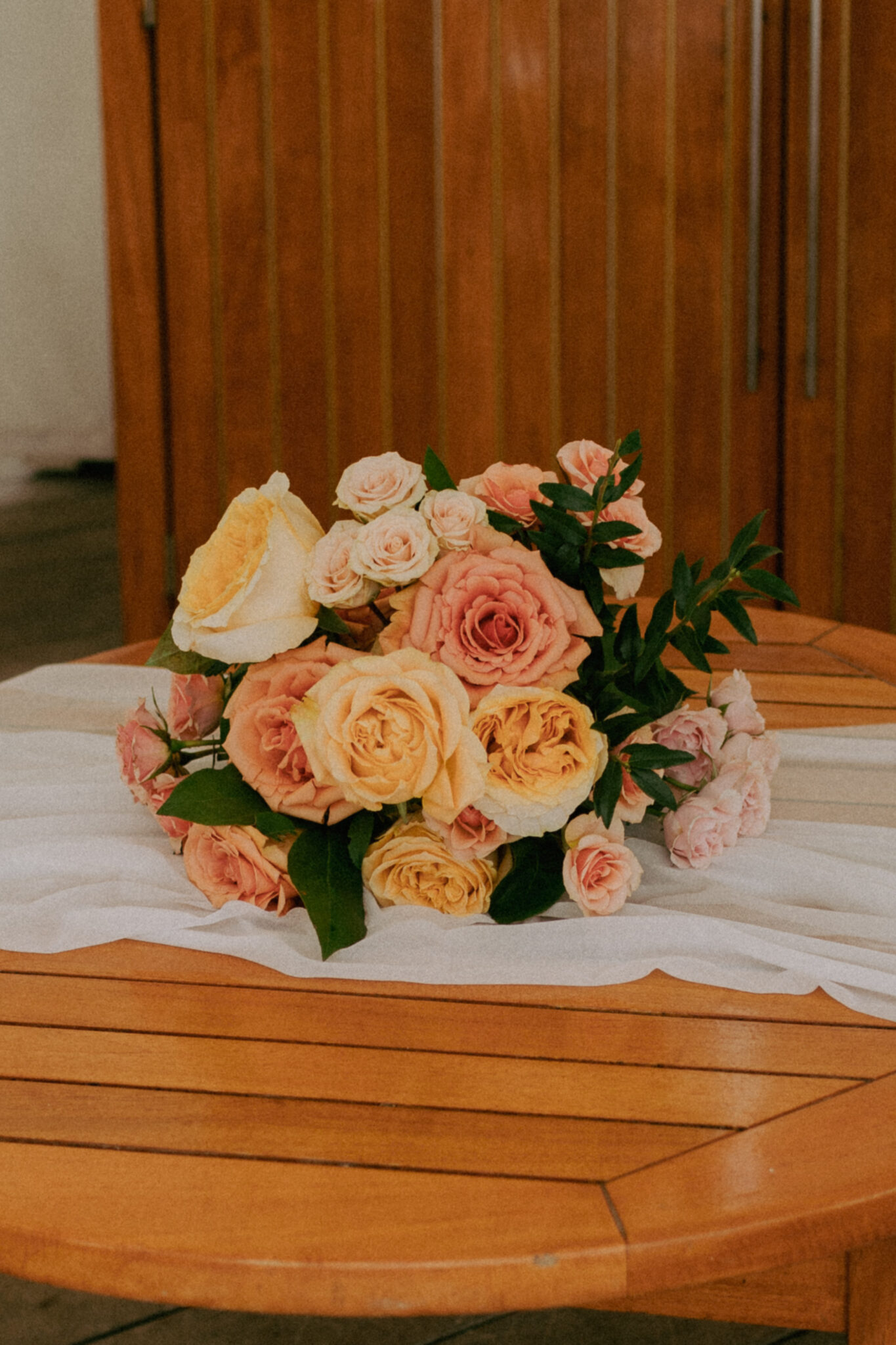 All of us at The Yes Girls wish you all the happiness in the world! Thank you again for letting us be a part of this special day! Cheers to many memories to come, Mark and Ngan!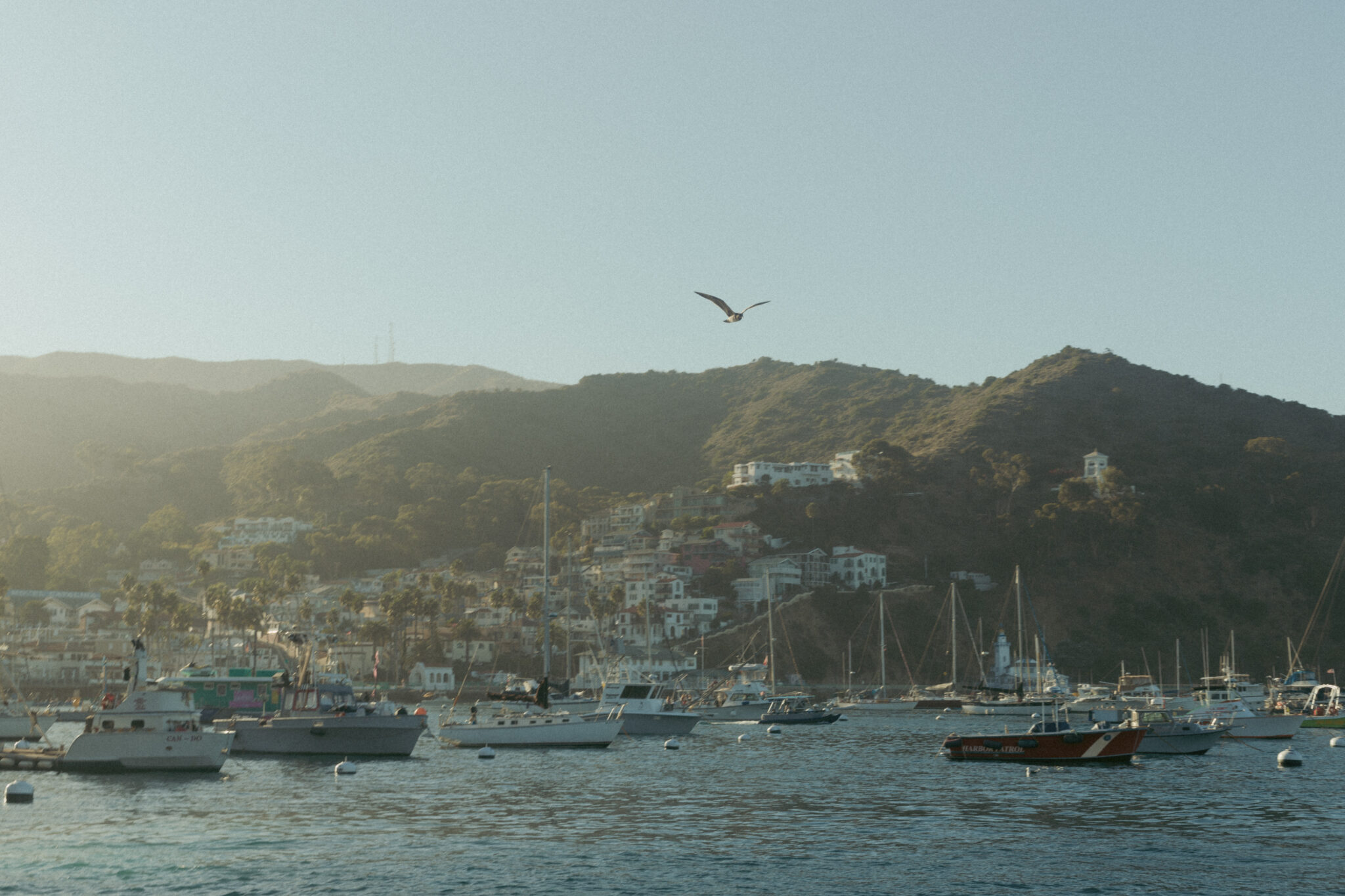 Looking for a memorable way to pop the question?
Proposal Design and Planning: The Yes Girls | Photo: Purity Weddings | Proposal Socks: Box Sock