Thanks to my amazing friend and talented web designer, Lindsay from Lindsay Nicole Design Studio, The Yes Girls will be getting a blog facelift! We are in the process of marrying our blog and website, which for all you who have a website I'm sure you can all relate to the hours it takes to make something like this happen! Here is a preview of our new blog-site. We carried over our favorite attributes from our website so I'm a happy camper.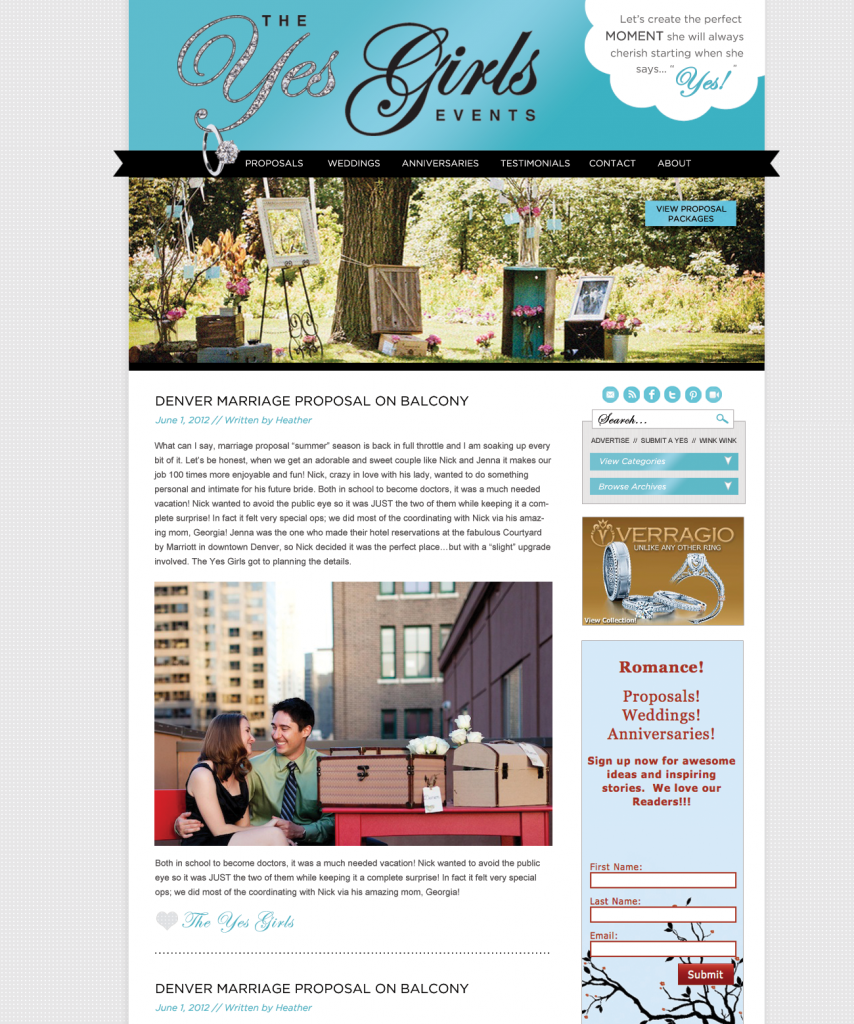 I can't wait to get it up and running! What do you all think?! We would love to hear your feedback!
Twitter Tuesday: #newblogdesign (maybe you have a new design in the works too?!)
Love,
The Yes Girls


Want to create her dream marriage proposal? We have the perfect way. Contact The Yes Girls to get started on your personalized marriage proposal, wedding plan, vow renewal, anniversary or date night today! We're so excited to work with you!