Yes, you read that right; Facebook and Google are going to get hitched! Have you ever wanted to visit Maldives? After seeing these photos you will. Dave (Manager at Facebook) proposed to his love, Brittany (Manager at Google), during a private plane ride. She looked out the windows and saw…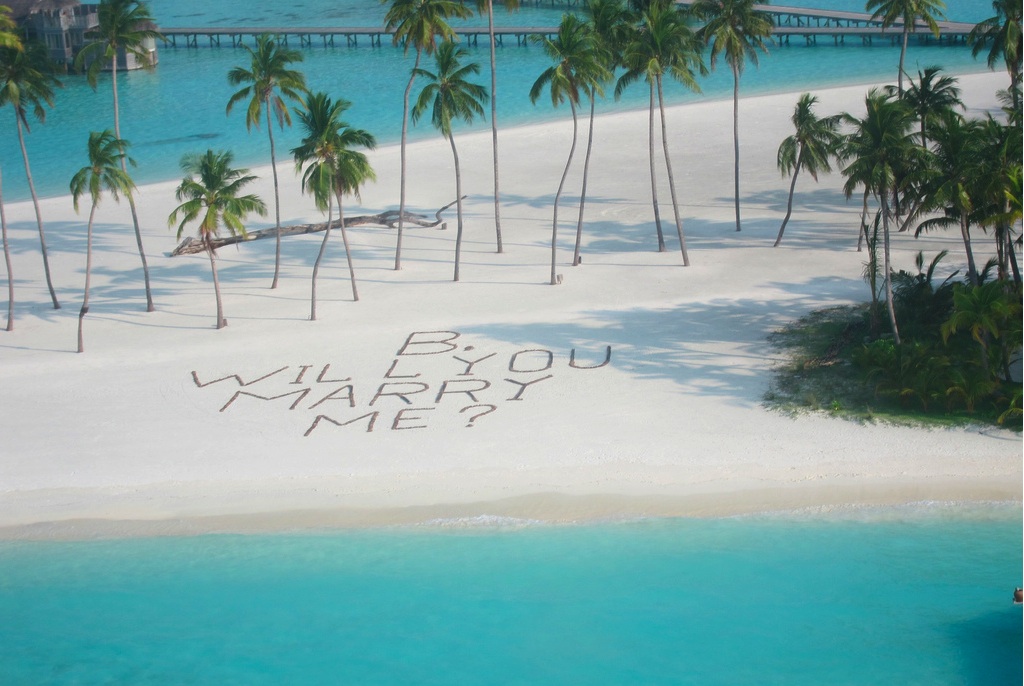 The best part is seeing a woman's "surprised" reaction.  Brittany looks completely giddy in this photo.
Maldives looks incredible and I'm sure it's even more breathtaking in person. I love how he used coconuts to spell out the proposal. A perfect touch and excellent attention to detail Dave!
As you know I just love inspiring proposals, and coincidentally, we recently helped a gentleman plan a similar proposal idea when he proposed on a helicopter ride over Catalina Island.  "Will You Marry Me?" was written on the shore (with volleyballs) as they flew over Avalon.  They met playing beach volleyball; therefore, the volleyballs were a perfect tie in.  Talk about a great view.
Congrats to both couples and what fun proposal stories you have to share with your little kiddos one day! To see more photos you can also visit the lovely Green Wedding Shoes.  More proposals to come…
Love,



Want to create her dream marriage proposal? We have the perfect way. Contact The Yes Girls to get started on your personalized marriage proposal, wedding plan, vow renewal, anniversary or date night today! We're so excited to work with you!