Personally, I think my job is pretty cool. Inspiring and helping gentlemen come up with creative, personal proposals is lots of fun.  That being said, I thought it was time for me to share a little of my own inspiration with you.  Not all men have the knack for being creative but I have to admit Kyle, my husband, has it.  On our wedding day, my bridesmaids and I were so impressed! This was Kyle's wedding gift to me, all his idea by the way, and I loved loved loved it!
From the time I started getting ready, to the moment I was leaving for the ceremony, Kyle had small gifts delivered to me via my bridesmaids. Each gift represented an inside joke or a memorable moment in our relationship and I fell in love with him all over again.
Gift 1. Monogramed Sweatpants: Appropriate of course, since I was soon-to-be Mrs. Vaughn.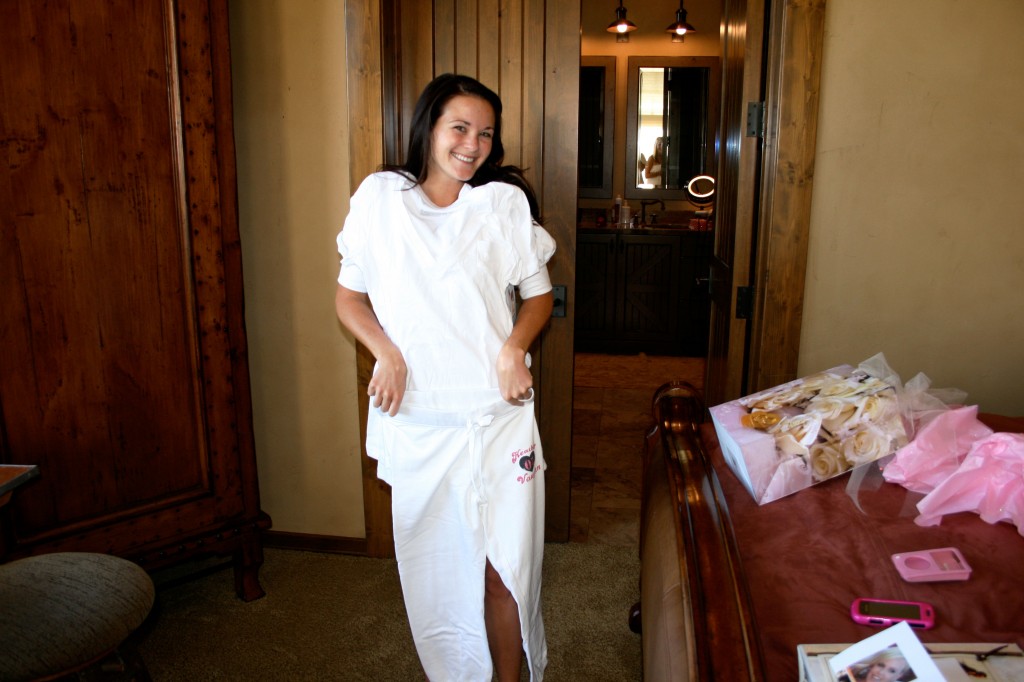 Gift 2. Pink Slippers: So I wouldn't get cold feet!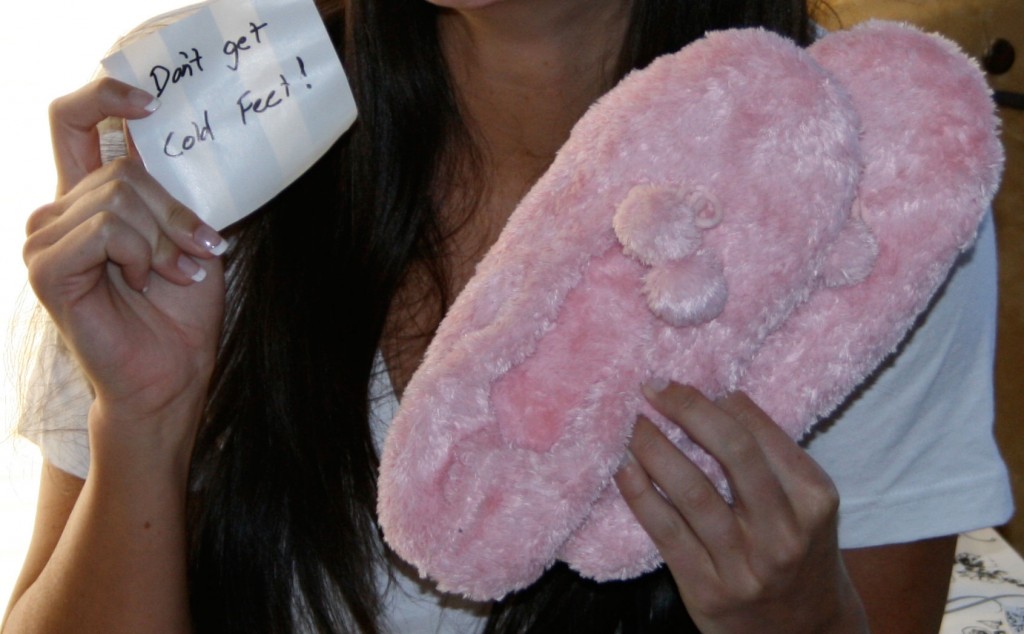 Gift 3. The Good Wife Guide accompanied by my favorite Starbucks drink: The book was so ridiculous! It was from the fifties explaining steps to make your husband happy.  It was such a Kyle move, always joking around (don't worry he was joking). Let's just say, it was a smart move to give me my Starbucks with it.
Gift 4: Lobster Stuffed Animal: Does the TV show Friends ring a bell?  "He's her lobster!"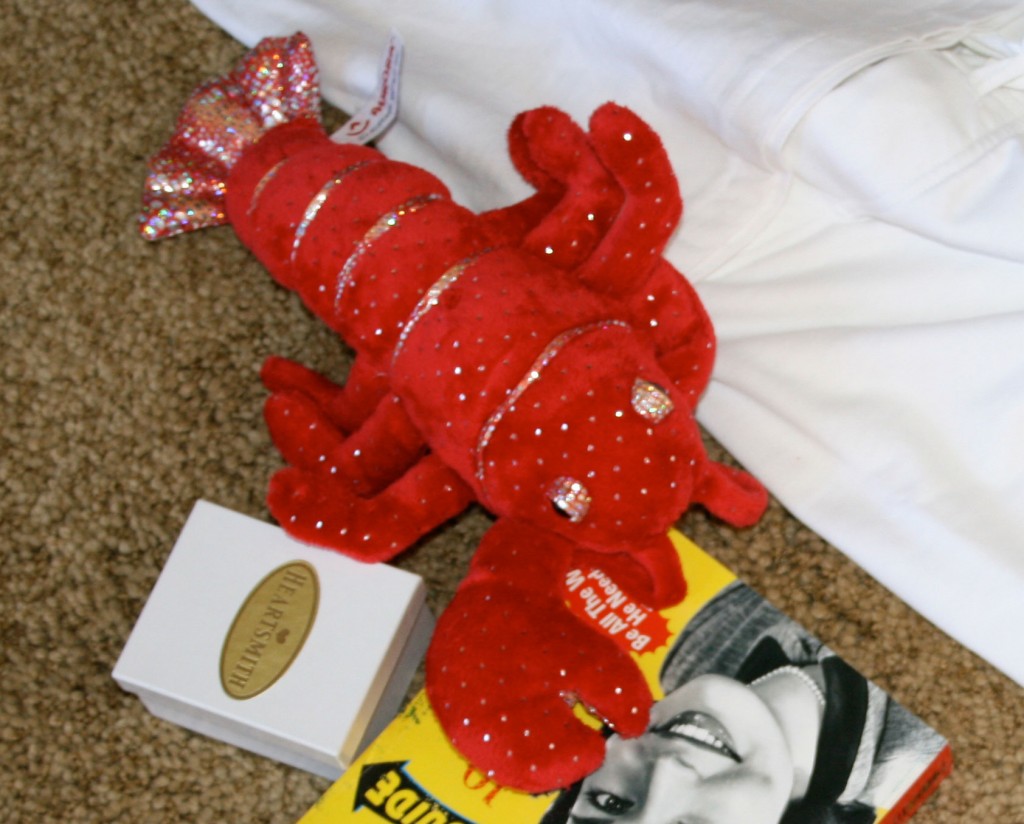 Gift 5:  Heart Locket: I have a pretty locket that I've never filled with a photo. Kyle always gives me a hard time about having an empty locket. Therefore, he of course gave me a locket filled with his tiny photo.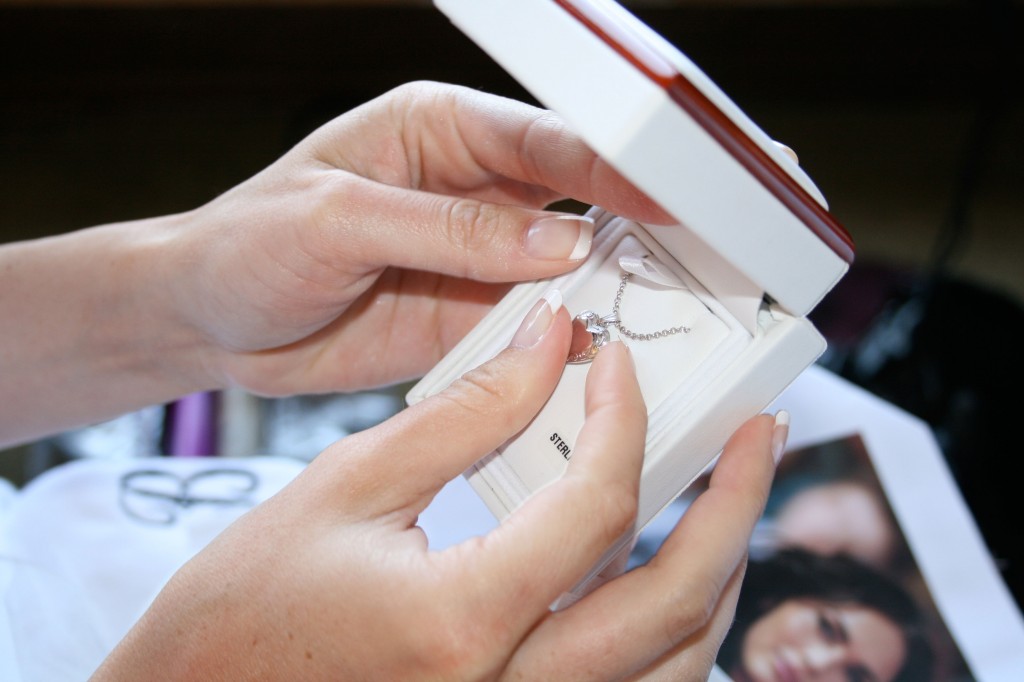 Gift 6:  Beach bag: It was filled with goodies for our honeymoon. The destination was a surprise so he filled it with essentials and little clues to where we were going. By the way, we went to Tahiti!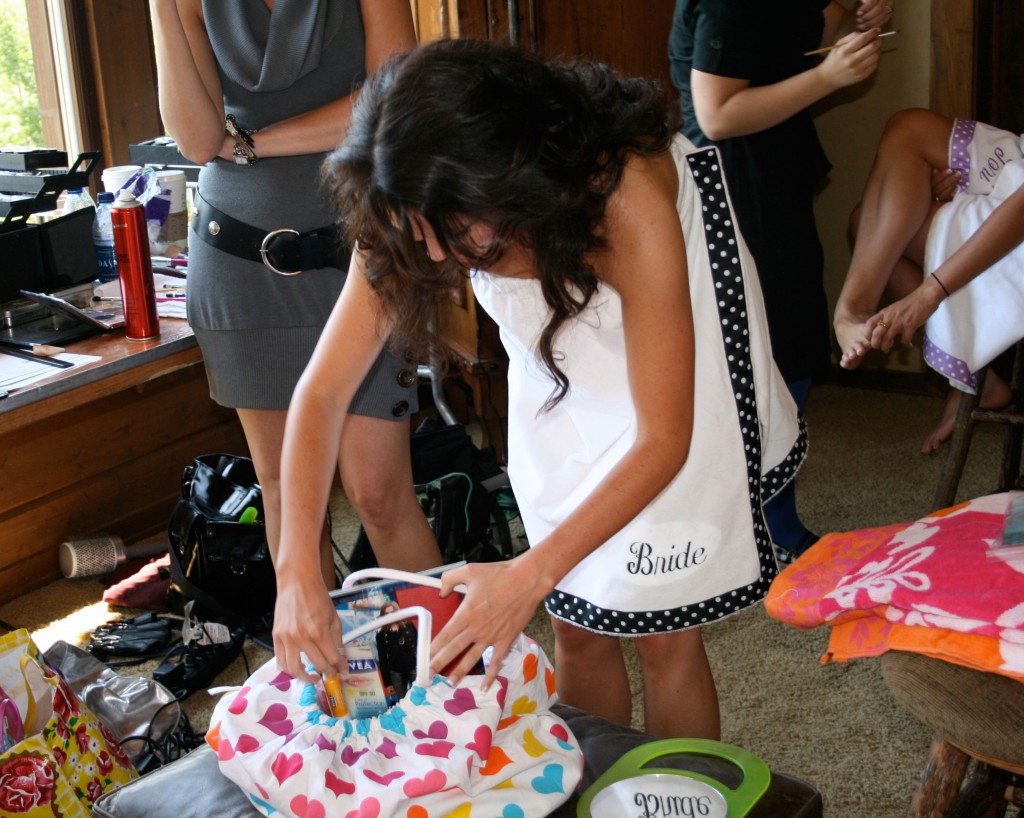 Once I was in my wedding gown ready to meet Kyle at the alter, I receive gift #7…my favorite by far.
Gift 7: Heart frame: On the frame was a note, "This is how excited I am to marry you!" I lifted the note and there was a photo of an extremely happy and adorable smiling Kyle!
Kyle, thank you for being a fun and loving husband. I'm very blessed.
Gentlemen, I hope you treat your beautiful ladies to an unforgettable wedding day surprise too!  You make us feel so loved!
Love,



Want to create her dream marriage proposal? We have the perfect way. Contact The Yes Girls to get started on your personalized marriage proposal, wedding plan, vow renewal, anniversary or date night today! We're so excited to work with you!