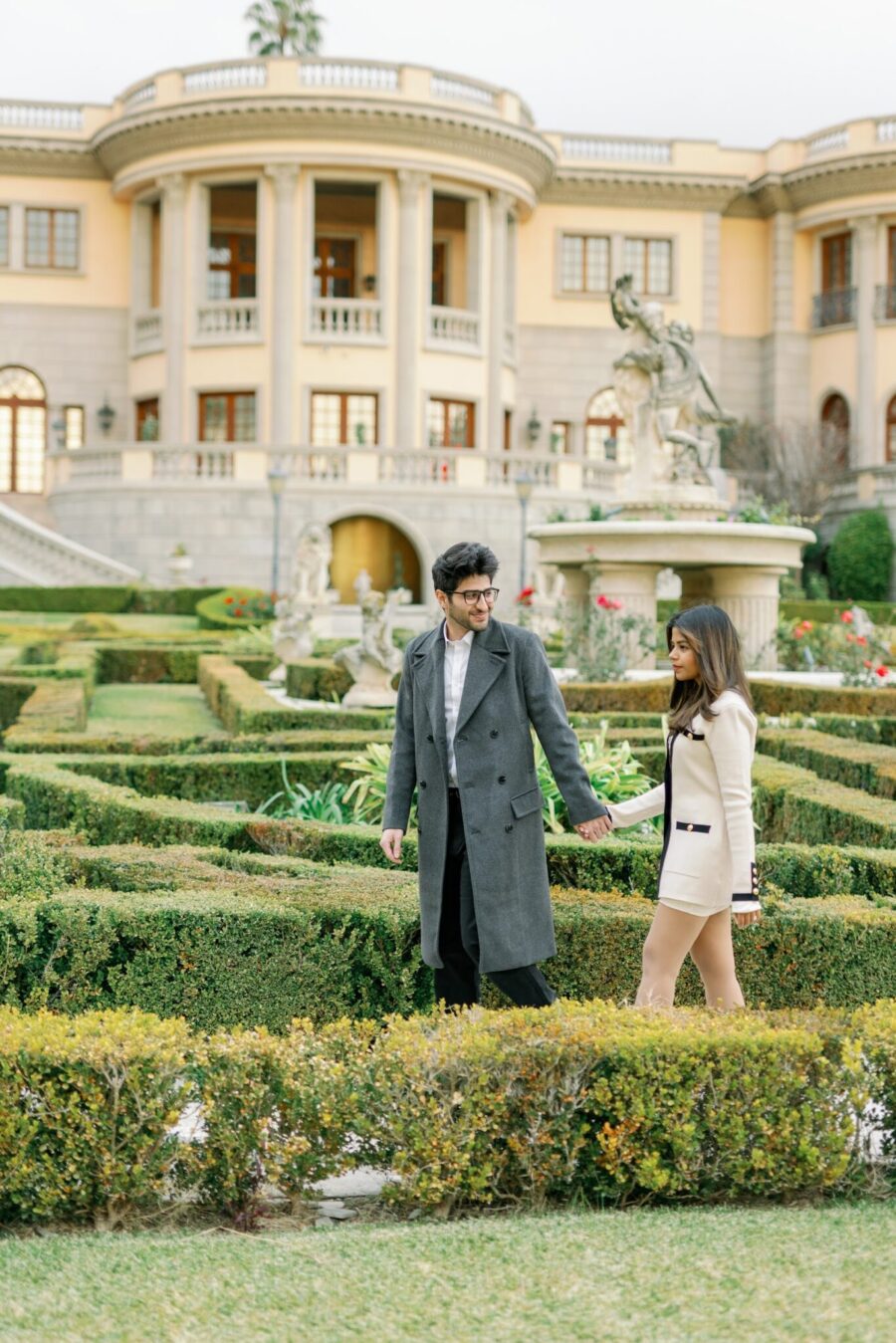 The dreamiest Los Angeles mansion set the scene for this couple's fairytale proposal complete with a romantic floral arch and epic spark fountains.
The Proposal Details
Atef came to The Yes Girls knowing he undoubtedly wanted a fairytale proposal for his love, Shuvraa. We began by finding the perfect venue to set the scene. After all, There is nothing more magical than a gorgeous LA mansion. A walk through the picturesque grounds led the couple to their proposal spot. Upon arriving, Shuvraa was surprised by an arch adorned with soft white drapery, lush white and pink flowers, and spark fountains to make the big moment even more memorable.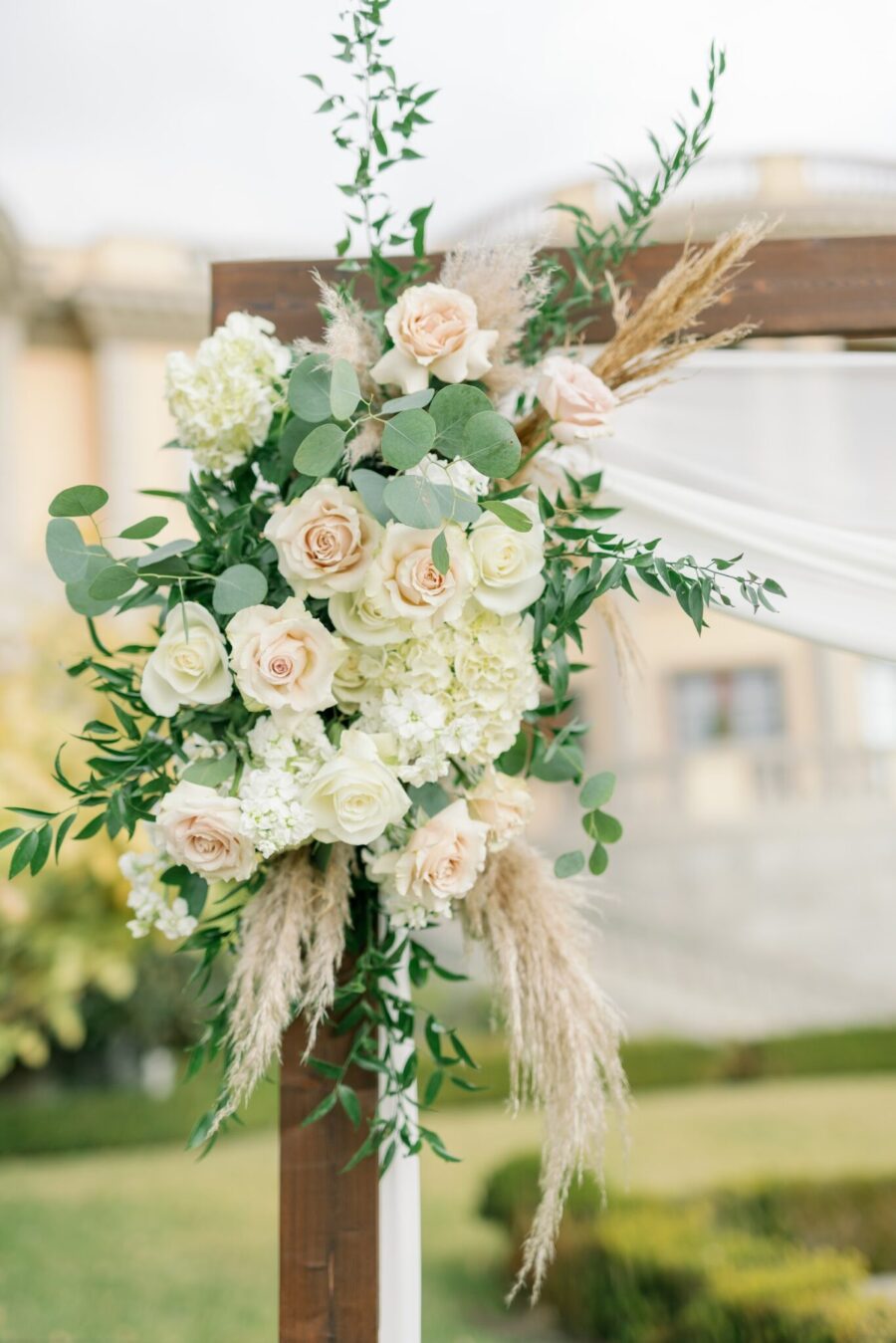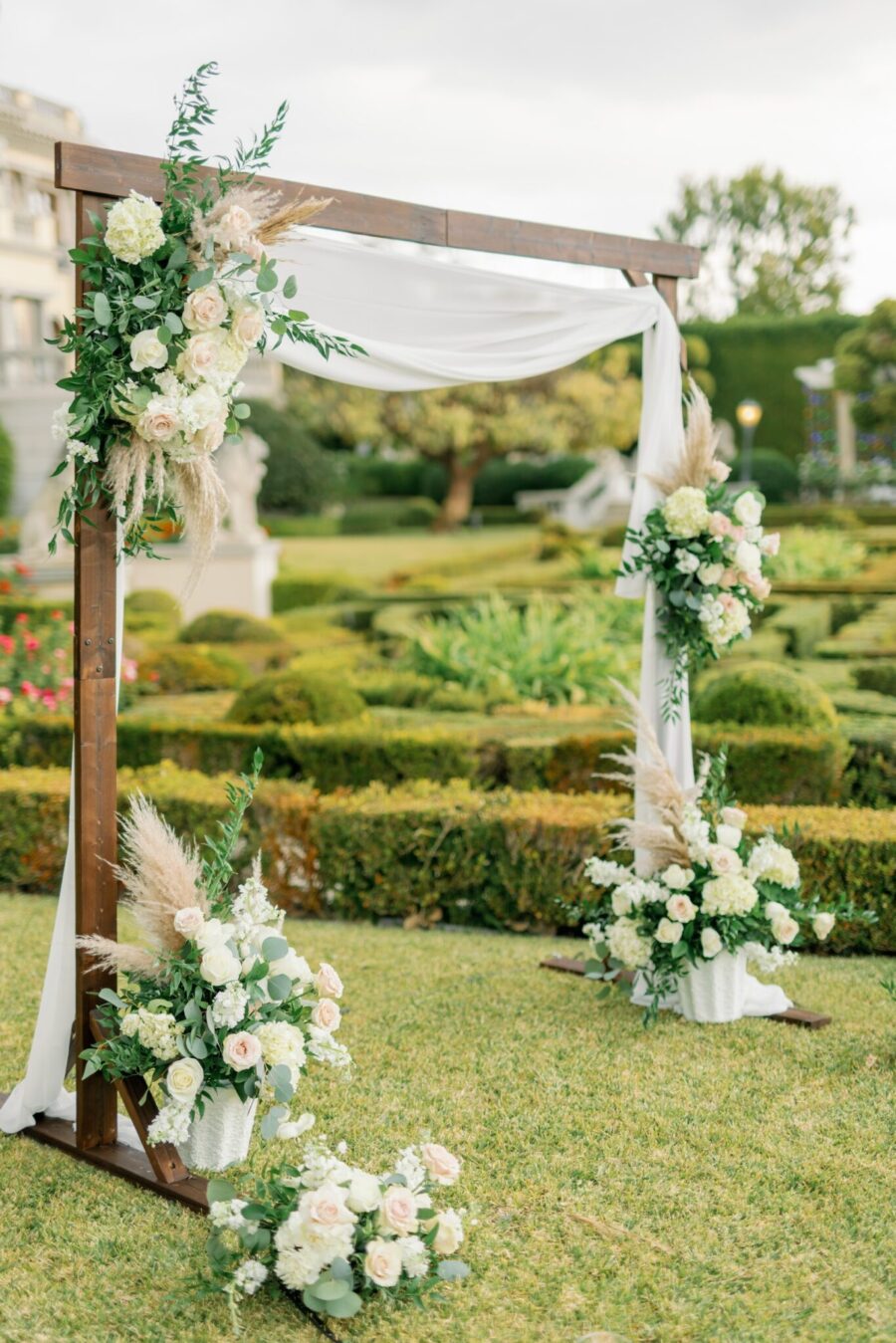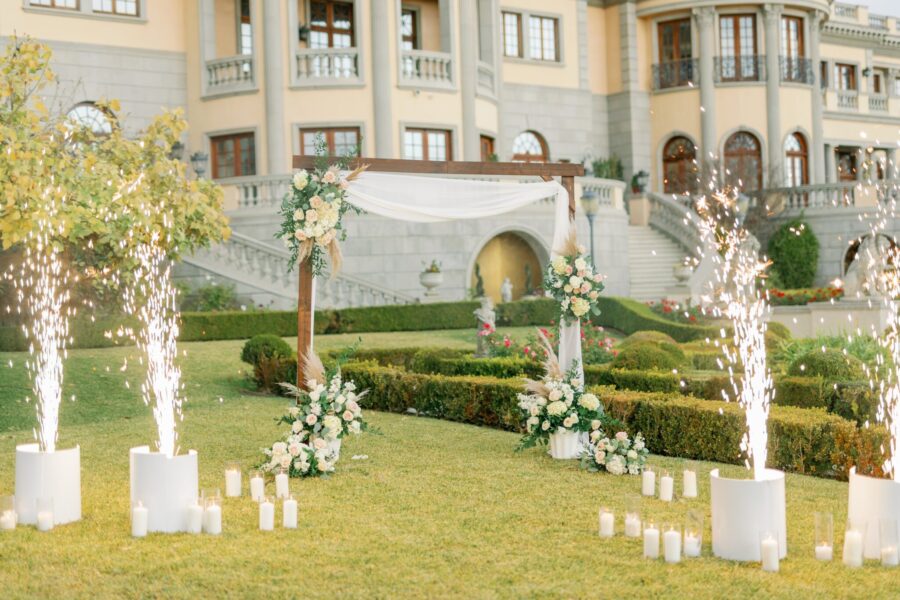 The Proposal
Atef and Shuvraa arrived at this gorgeous mansion, and though Atef knew he was about to be engaged, Shuvraa had no idea! She believed a historic tour of a Los Angeles mansion was about to begin. After walking the grounds hand-in-hand, Atef led his love to the proposal site.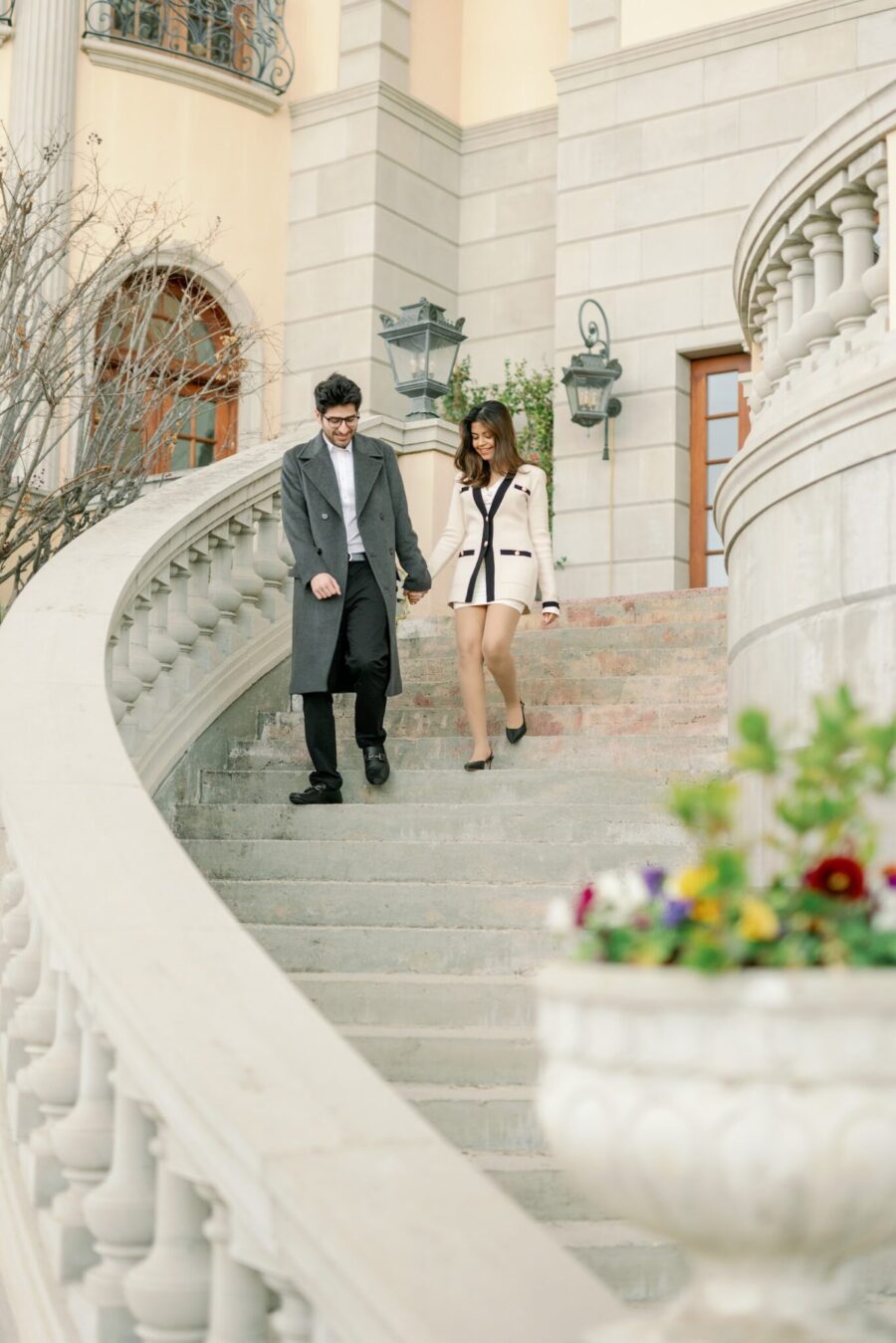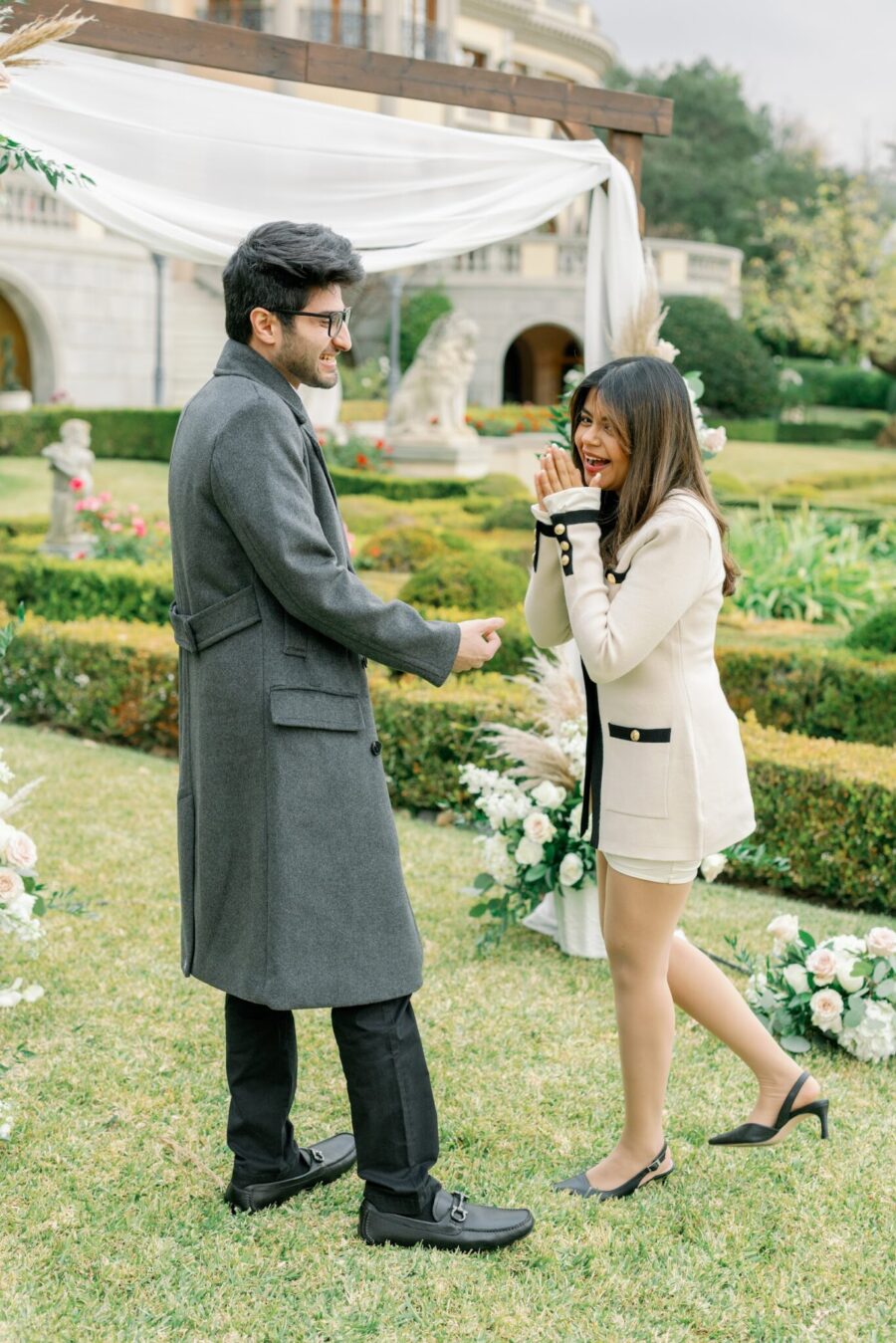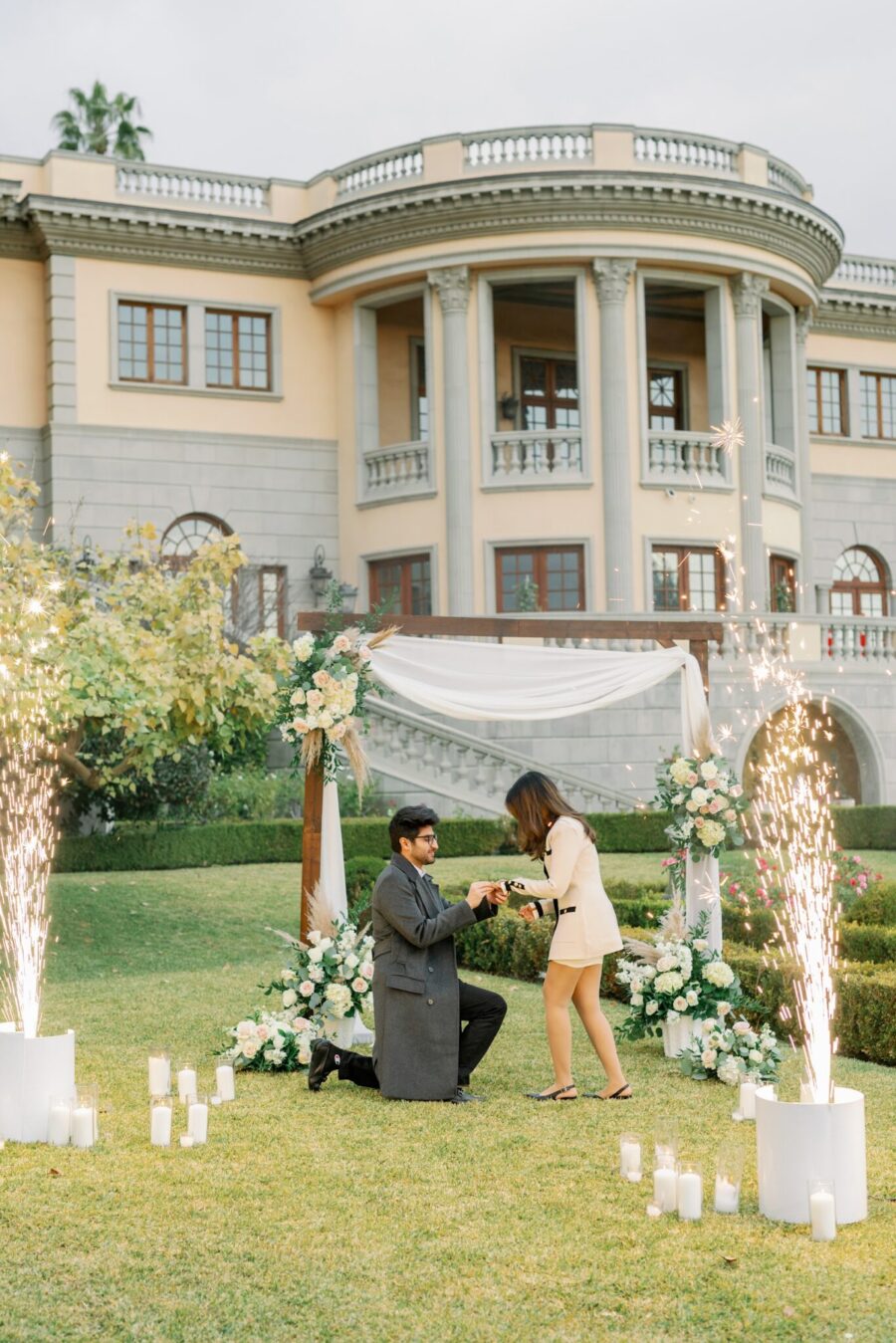 Shuvraa was in shock to see this fairytale proposal set up complete with a romantic arch, soft candles, and arrangements of pink and white florals. Finally, Atef got down on one knee and was ready to ask the big question. She said "Yes!" To seal the deal on this fairytale proposal, spark fountains were timed perfectly for the "Yes!". We are so happy we got to be such a big part of this special day. Congratulations Atef and Shuvraa! 
Looking for a truly special California proposal?
Vendor Love: Proposal Design and Planning: The Yes Girls | Photography: Purity Weddings | Box Sock