Happy Friday! As we are in full summer engagement mode, take a look at Verragio's new engagement rings. Verragio has some of the most timeless collections! Below is a list of 5 of their best sellers.
Verragio's 5 Best Selling Engagement Rings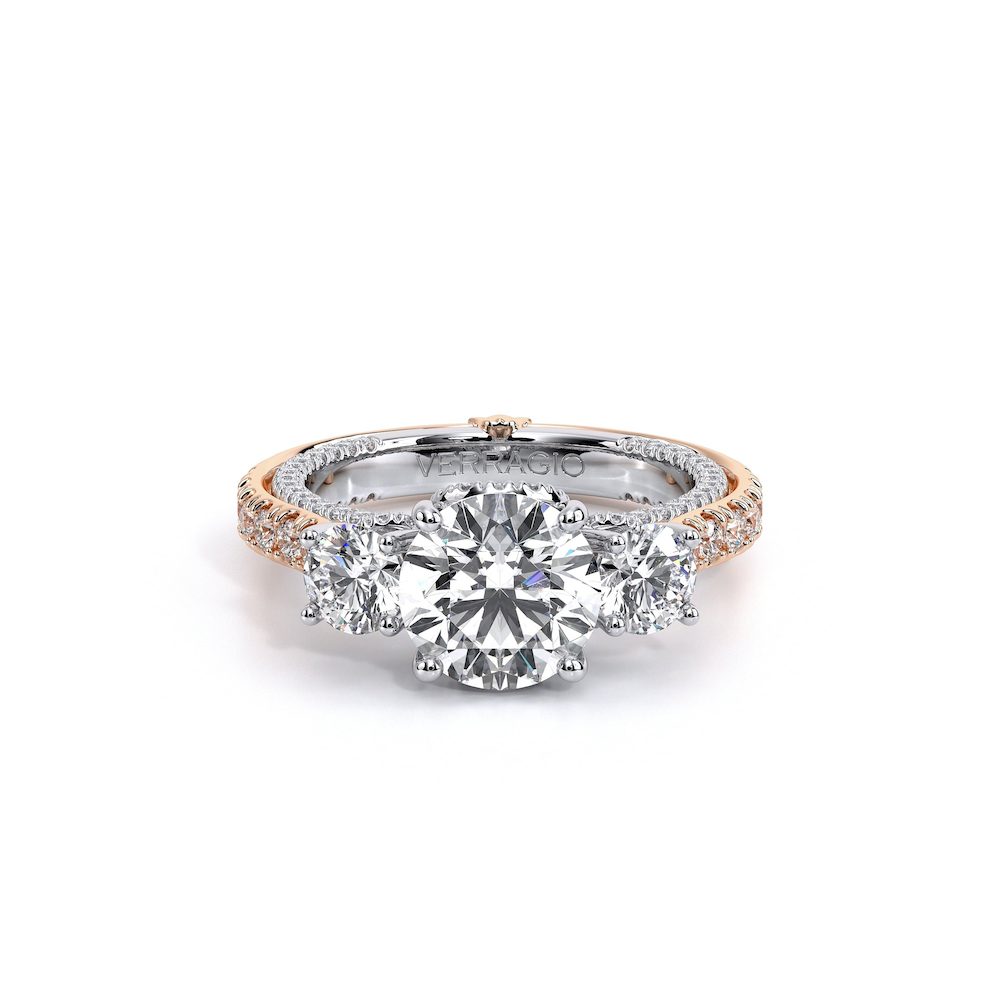 1. Couture-0479R_Two-Tone
COUTURE-0479R is our stunning new Three Stone Engagement ring that highlights our meticulously set diamond bridge and is designed to elevate the surrounding round side stones. Combine your favorite metals for incredible two-tone inlays and with the addition of our 3/4 Diamond Riviera and Verragio's signature crest, the brilliance of this style is unlike any other.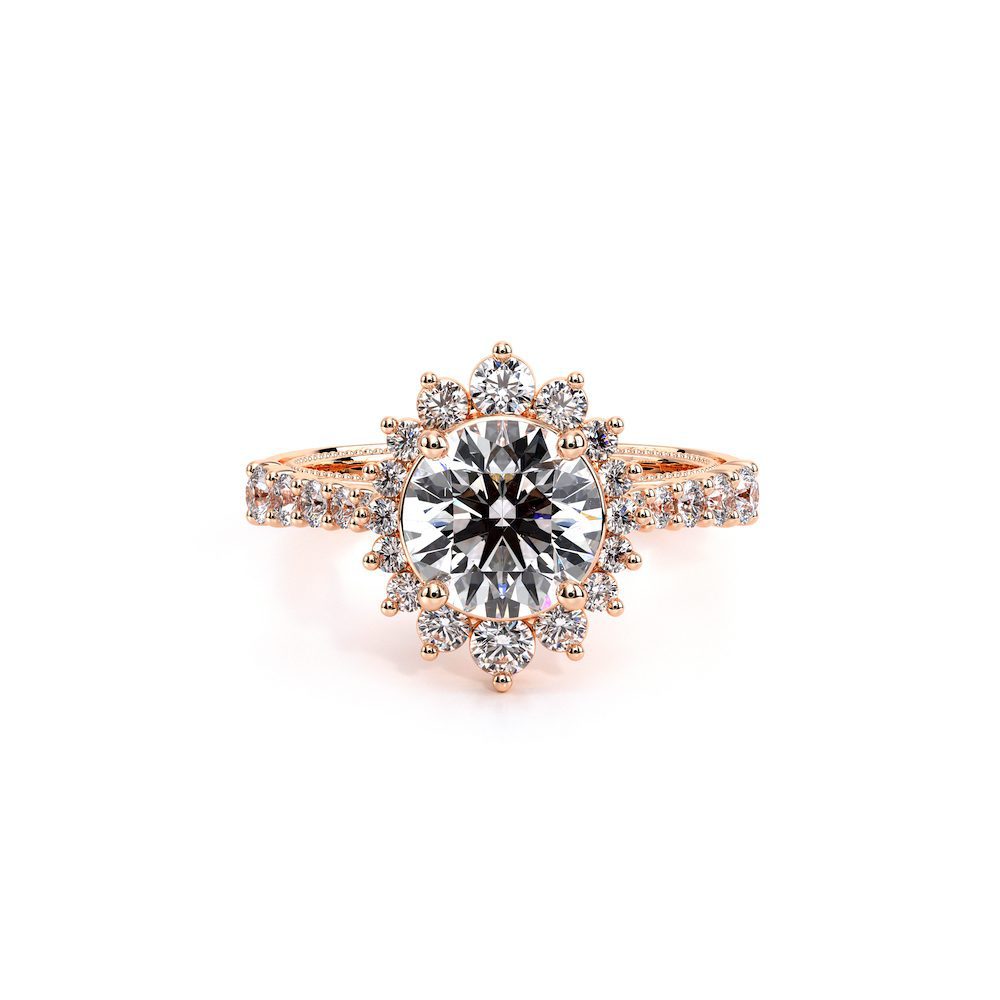 2. Venetian-5084R_Rose
Venetian-5084R features our new regal-inspired Crown Halo emphasizing the clarity and cut of that brilliant center diamond. The single row of round diamonds on the shank is designed to highlight our handcrafted Venetian lace and signature Verragio beading. With fully customizable inlays and center shape variations, add yellow gold or rose gold to the halo to make it truly yours. A beautiful fit for a true princess indeed!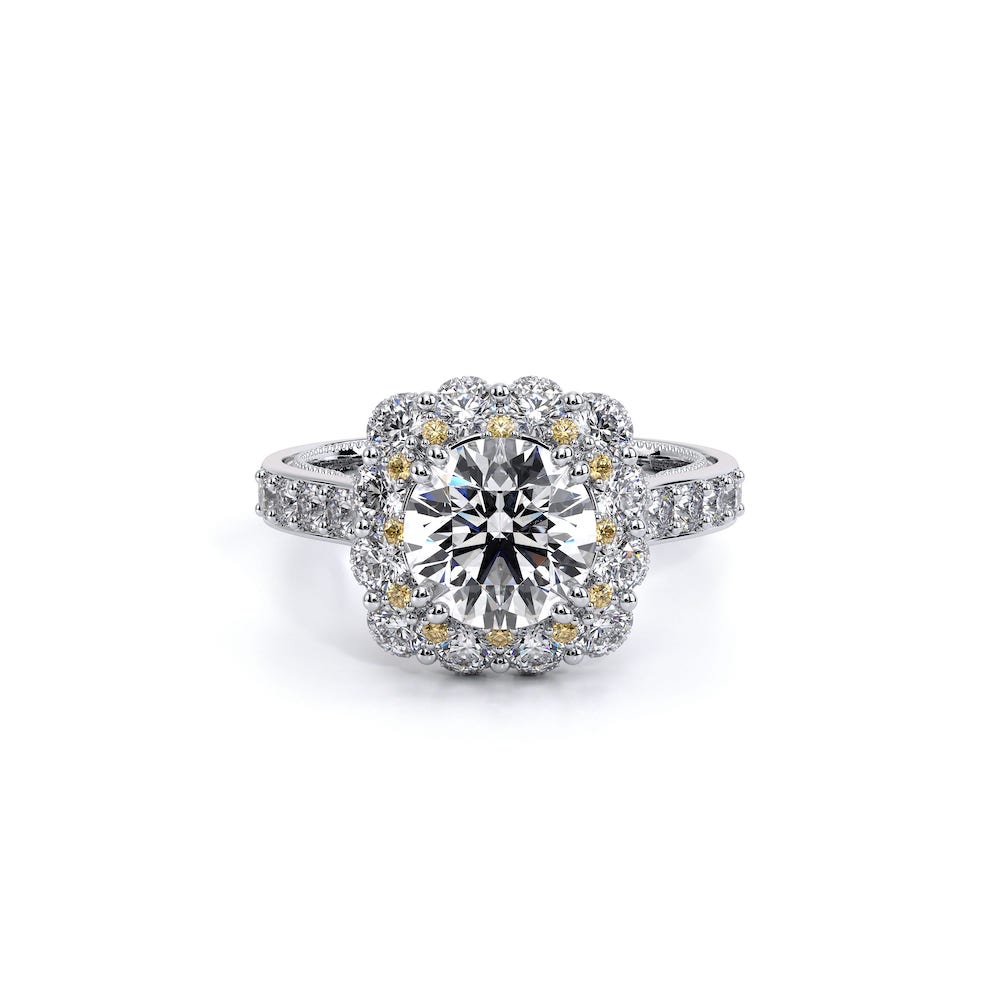 3. Insignia-7106CU_White
Insignia-7106CU features our prestigious Enchanted Diamond Halo, creating a truly unique engagement ring designed to emphasize your round diamond center. Inspired by the crown of the Verragio logo, customize your ring by combining beautiful vintage details with an added burst of color in the halo. Verragio's timeless signature beading alongside Insignia's handcrafted diamond scrollwork are stunning details that enhance the beauty and lure of this ring.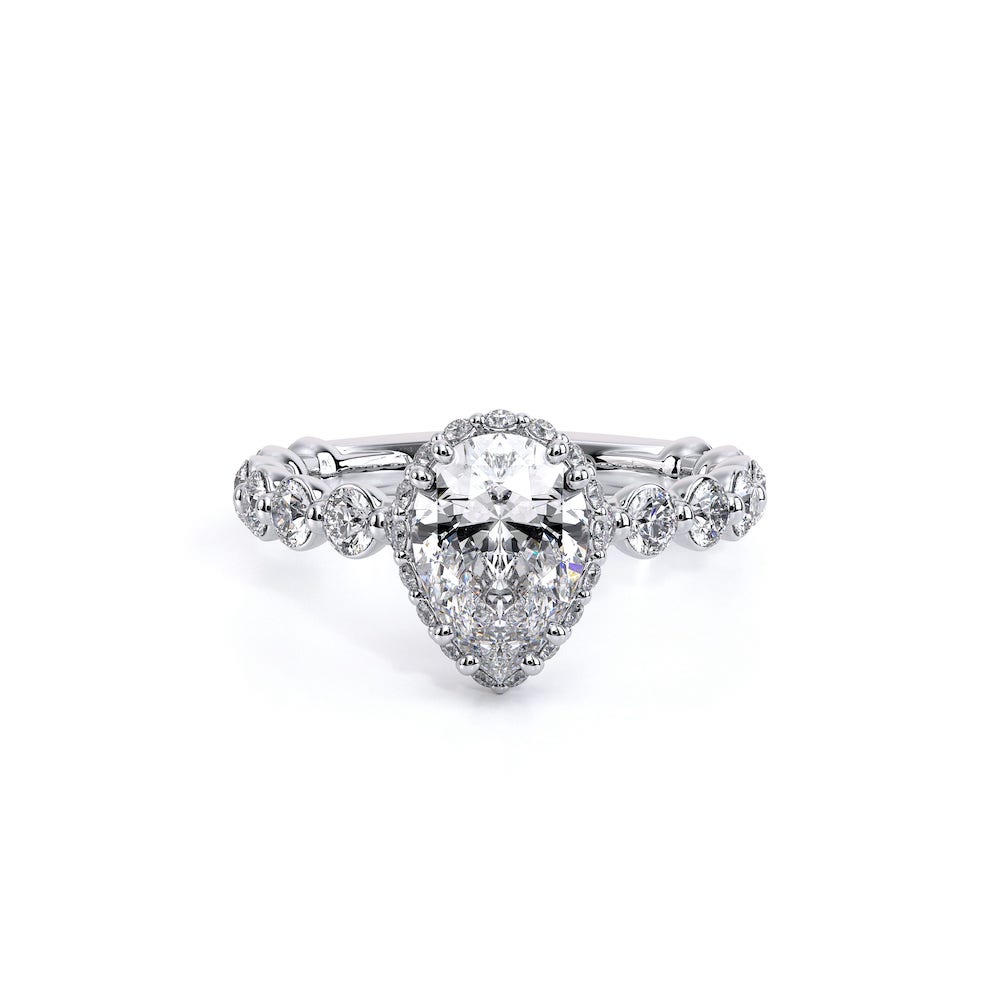 4. Renaissance-984-2.5Pear_White
The Renaissance-984-2.5 engagement ring accentuates your choice of the center stone with our elegant Stardust halo. Delicate and brilliant, these round diamonds extend three quarters to give this unique halo engagement ring that extra sparkle. Complete this look with a gorgeous matching wedding band for your significant other.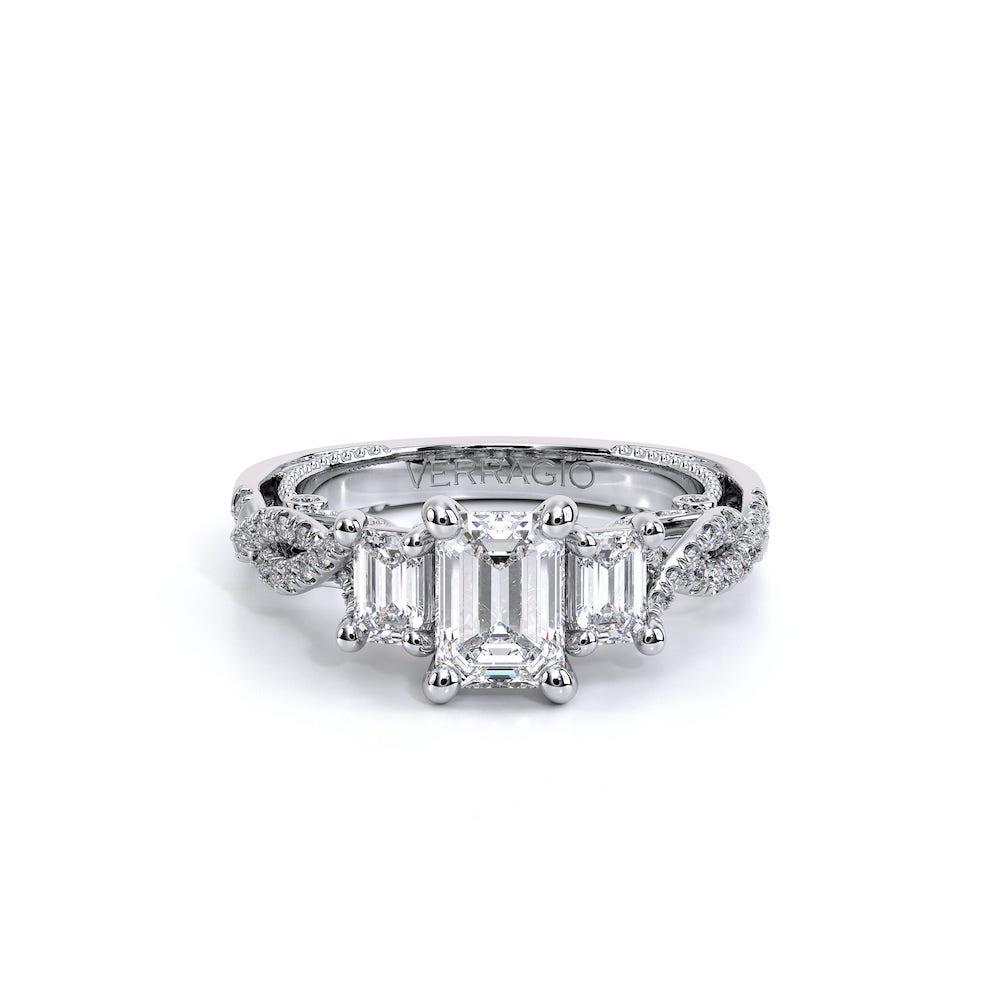 5. Insignia-7074EM_White
The Insignia-7074EM is a three-stone diamond engagement ring adorned with Verragio's signature beading, pave-set brilliant-cut diamonds on Insignia's handcrafted scrollwork, and a twisted band. With diamonds encrusted in every layer and refined to enhance a uniquely shaped Emerald diamond center, this ring will sparkle and reflect its magnificence, no matter the angle.
Happy Proposing!