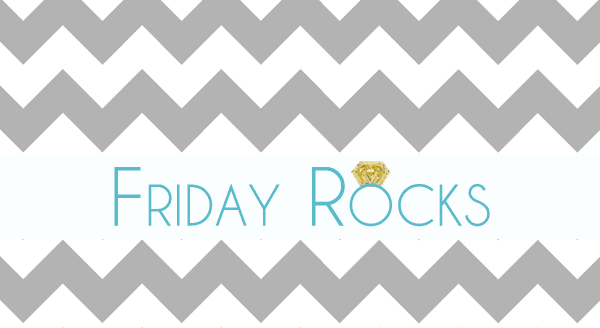 I am so excited to share some new and super trendy engagement rings from Coronet Diamonds! With many reasons to love these beautifully designed pieces, the best part is… these diamonds are conflict-free!! I love the clean lines which complement the delicate center stones!! Gorgeous!!
"Because of our unique patented seven diamond setting, coronet diamonds gives our customers a higher a higher carat weight "look" and the brilliance of 399 facets for a fraction of the price-without sacrificing quality or beauty."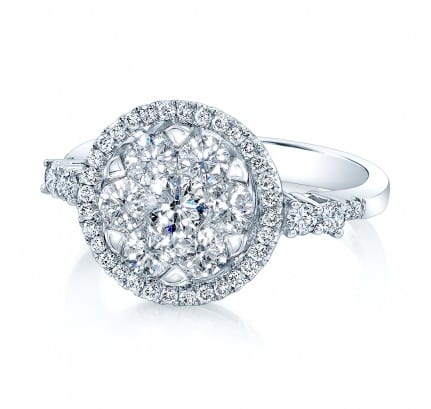 MONTHU RING. Monthu is a god of the sun in ancient Egypt. We can't compare our stunning Monthu Engagement Ring to the sun but it is pretty blinding. It has a lovely diamond halo and the accent diamonds on each side, more substantial than diamond pave, give it a classic look. The center is more than substantial, it's an impressive 9.4mm! It looks like a three-carat diamond but costs much less, thanks to the magic of the patented Coronet setting that makes seven diamonds look like one huge diamond. And you can stare right at it, which is good because you'll definitely want to. Take that, sun!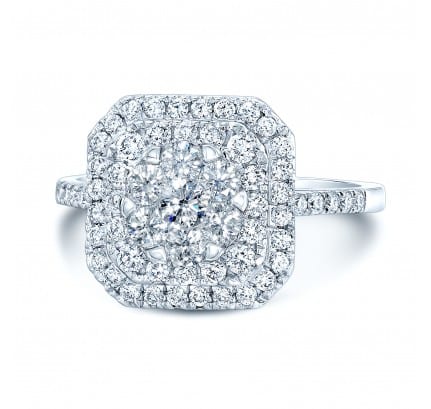 ZOSIA RING. If you love the geometric look of emerald and Asscher cuts and the brilliance of round diamonds, you've met your match. The Zosia Engagement Ring gives you the best of both worlds. With a straight-sided silhouette, it's striking and fashionable. But its dazzling array of diamonds sparkle like only round brilliants can. Best of all, its 7.0mm Coronet setting in the center has the look of a 1.25-carat diamond center (but is far more budget-friendly.) And we selected only top-quality conflict-free diamonds because that's how we roll. Having it all is intoxicating, isn't it? Now if someone would only invent calorie-free chocolate.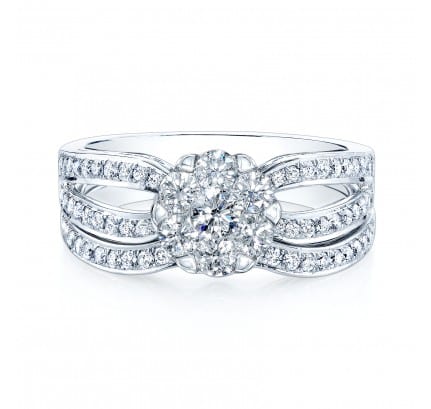 HEMERA RING SET . You aren't ordinary and your ring shouldn't be either. The unique split shank of the Hemera Engagement Ring Set has graceful feminine arcs in white gold with the sparkle of pave diamonds. It's like the bow on the world's best present (which come to think of it it is!) You'd swear the brilliant center is a two-carat solitaire thanks to the brilliance of our patented setting. The diamond wedding ring matches the engagement ring curve-for-curve to make the perfect wedding set. Like all Coronet designs, we guarantee that the gems are fine quality conflict free diamonds.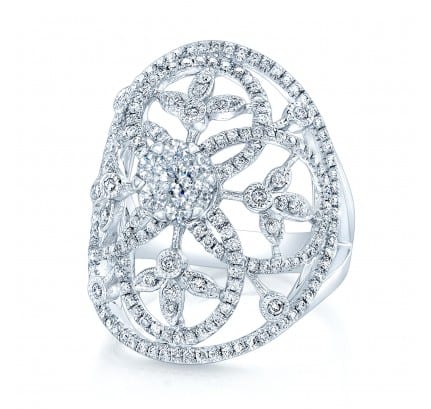 SALJI RING. If you were caught inside a diamond blizzard, it might look something like our gorgeous Salji Ring. This stunning right hand ring's name means "snowflake." Can one cocktail ring take you from tea with Lady Mary at Downton Abbey to Kim's birthday bash at Tao in Vegas? It's obvious the answer is now yes!


Want to create her dream marriage proposal? We have the perfect way. Contact The Yes Girls to get started on your personalized marriage proposal, wedding plan, vow renewal, anniversary or date night today! We're so excited to work with you!