I can't believe we're almost half way through January already!?! Time is really flying by but before it does, check out this collection from Katherine James Jewellery! These vintage engagement rings are absolutely beautiful but I love the intricate detailing and design! These pieces are timeless and a MUST-HAVE!!!
"Jewellery has the power to transport us, if you really still your mind and just look at a great gemstone, you feel a calm as you let go and just enjoy the peace of watching something perfect doing its thing, dazzling and playing with the light. It's like watching Beyoncé sing a Capella, utterly mesmerizing."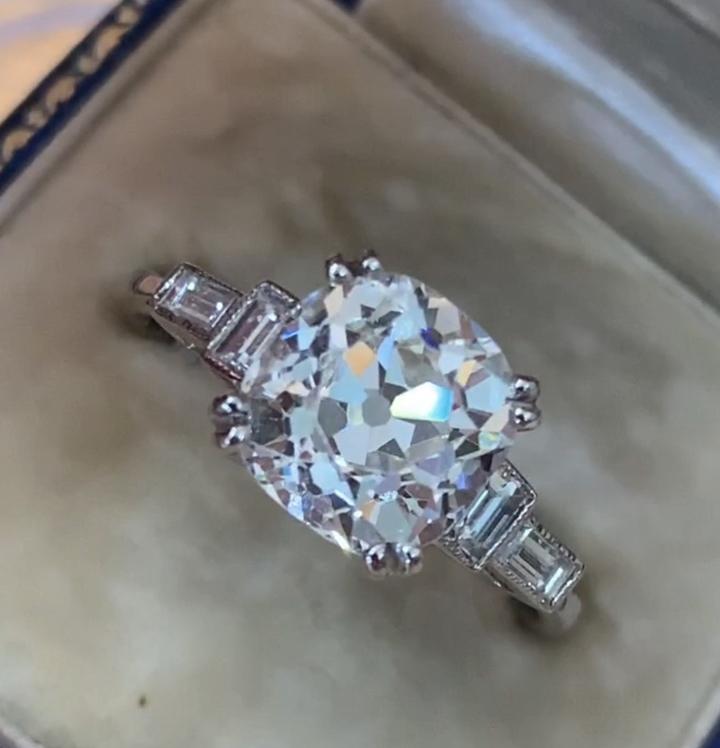 Art Deco 2.72ct Engagement Ring
Absolutely stunning diamond ring in platinum. It's strong Art Deco in design and it's absolutely beautiful. The central diamond is 2.72ct and it's an utterly wonderful G/H colour VS1 old cut diamond, it's supported by 0.40ct baguette diamonds. The total carat weight is a monumental 3.12ct.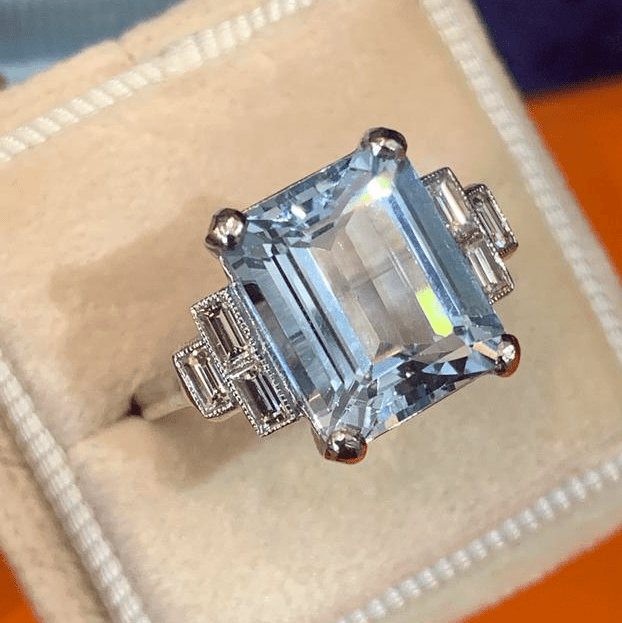 Beautiful 5.58ct emerald cut aquamarine surrounded by 0.50ct of excellent G/H colour VS1 diamonds in platinum.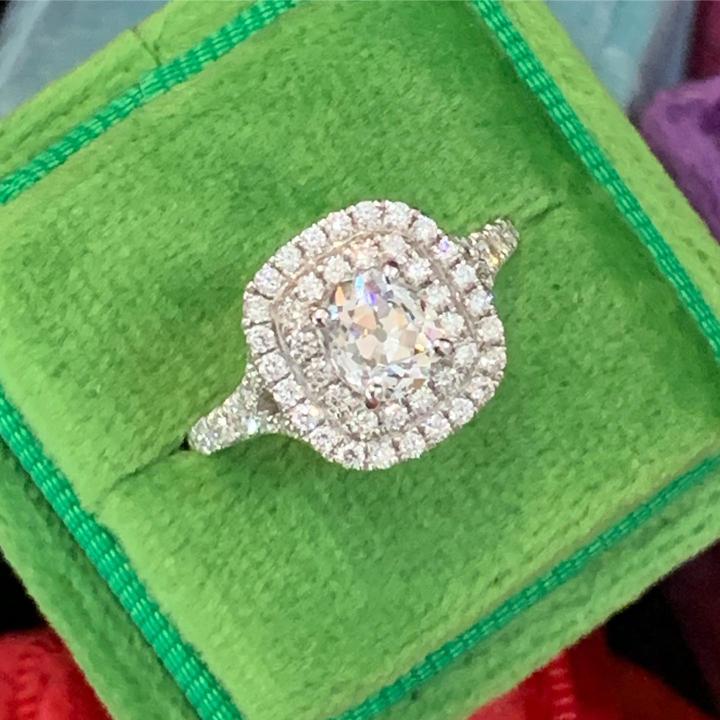 Fabulous 2ct Double Halo Engagement Ring
Absolutely stunning diamond engagement ring in 18ct white gold. The central old cushion cut diamond is breathtaking and it weighs 1.02ct. It's surrounded by 1ct further diamonds in a dazzling double halo. This really is the dream engagement ring.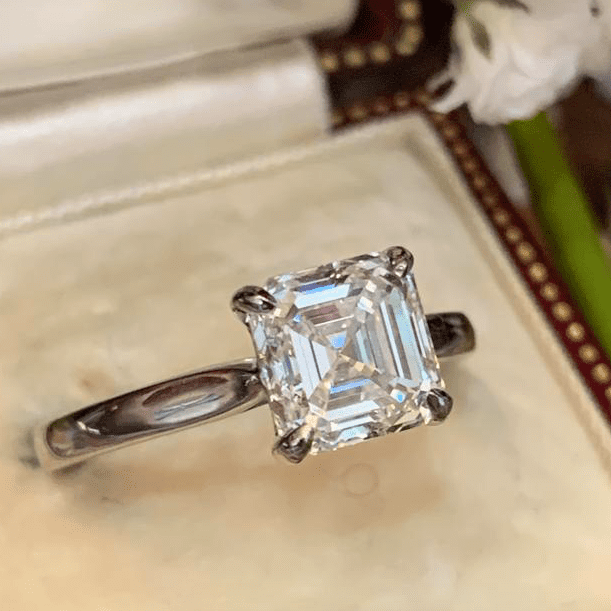 Magnificent 2ct Asscher Diamond Engagement Ring
This ring is engagement ring perfection, the diamond is a magnificent 2ct Asscher cut, check out the videos on Instagram, it's breathtaking, nay, this is a masterpiece. This would make the most glorious engagement ring, it's elegant and simple, it would be an absolute honour to wear this everyday for ever!!