Want to propose but haven't picked out a ring? Not sure where to begin with the engagement ring search? We asked our partner Ritani to share their most popular engagement ring styles to give you some inspiration. In case you haven't heard, Ritani is one of the leading online sources to shop for engagement rings and wedding bands! Keep reading to discover their top 5 best selling engagement rings and get inspired by their beautiful diamonds and settings.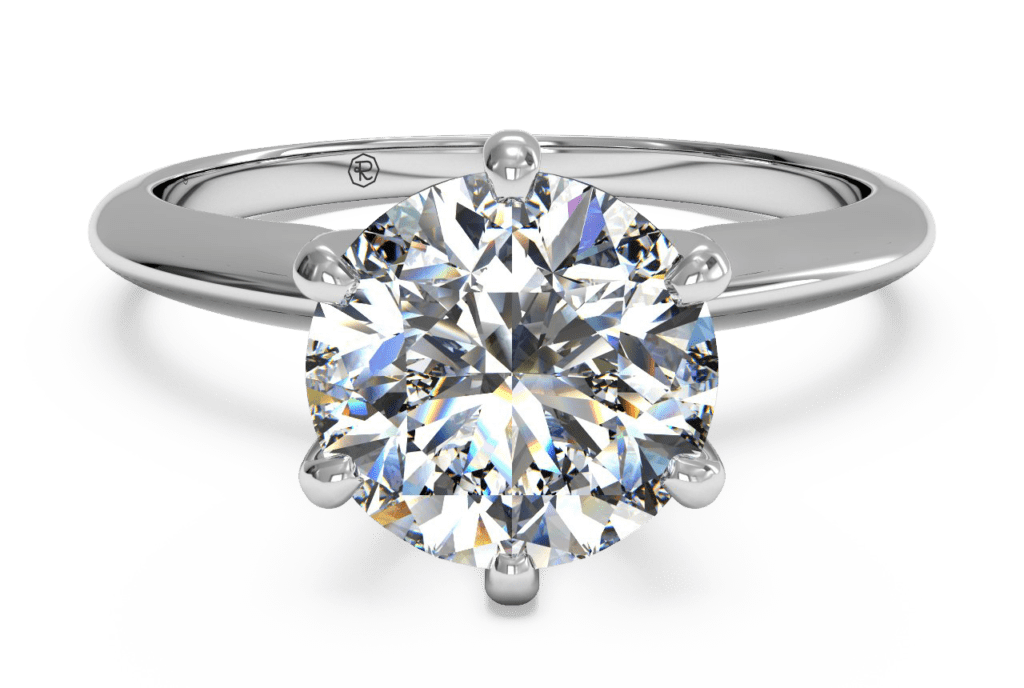 1.  Solitaire Diamond Six-Prong Knife Edge Engagement Ring in 14kt White Gold with a Round Center Stone
Sometimes, the simplest things are the most stunning! With a slim, understated yet strong band, the brilliant sparkle of the round center diamond is showcased. Round diamonds are the most popular diamond shape because they are cut to be the most sparkly. The knife edge design on the band allows light to shine off of the metal. Six prongs securely cradle the diamond in place.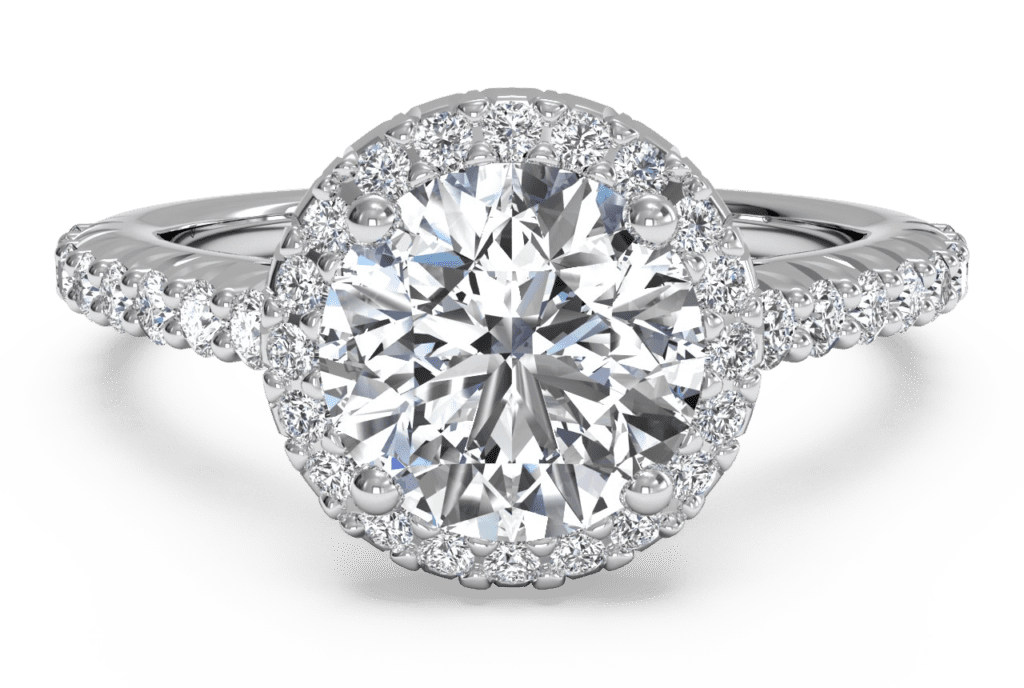 2.  French-Set Halo Diamond Band Engagement Ring in Platinum with a Round Center Stone
Looking for maximum sparkle? Consider a halo engagement ring such as this stunner with a round center diamond. Halos are a great option because they make your centerstone appear larger than it really is. Did you know Ritani is the brand behind modern halo-style engagement rings?
French-set diamonds are another contributor to the intense gleam of this ring. French-set diamonds are set closely together with exposed sides to allow more light to enter each diamond, creating maximum sparkle.
Platinum is Ritani's best selling precious metal for its extreme durability. It's important to consider when purchasing an heirloom piece.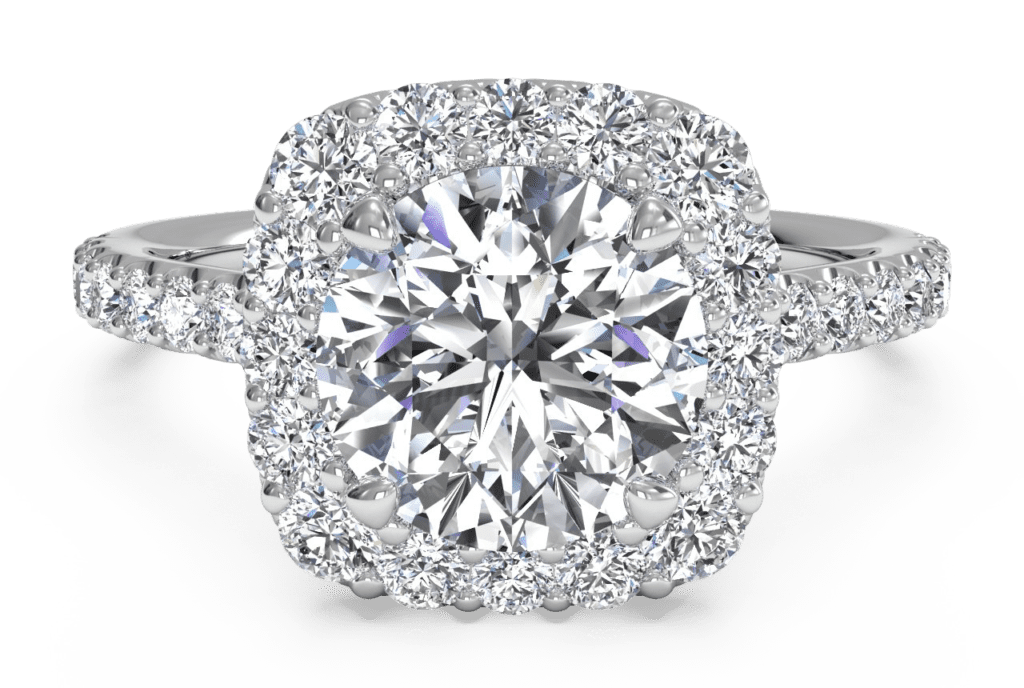 3.  French Set Halo Diamond Band Engagement Ring in Platinum with a Round Center Stone
A row of sparkling French-set diamonds add brilliance to the band of this classic diamond engagement ring. The rounded corners of this ring's square halo gives it an elegant, antique feel.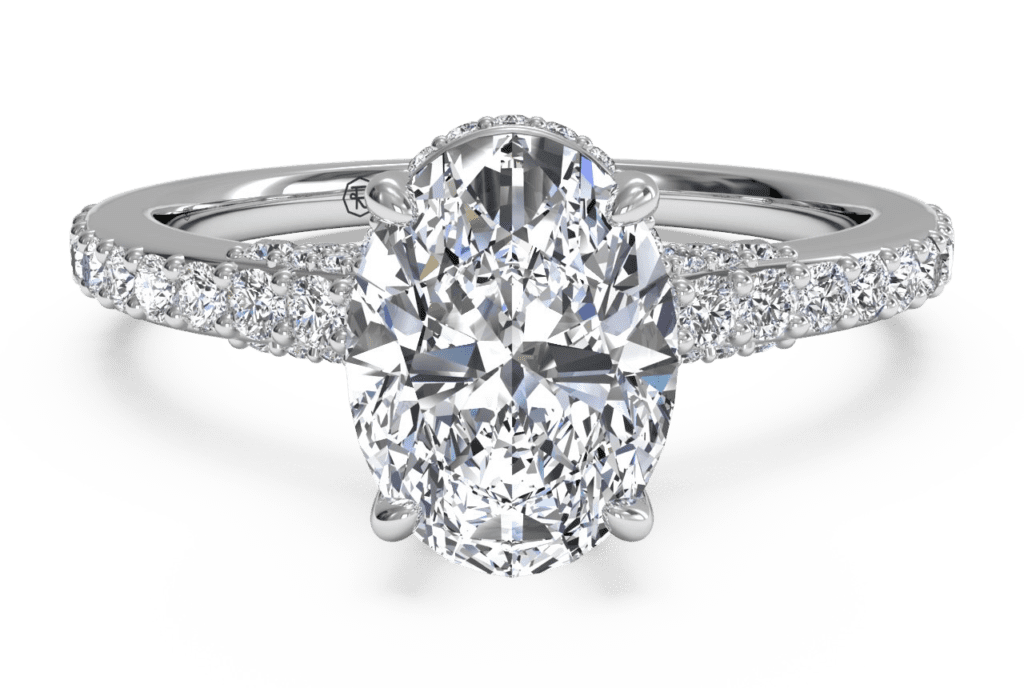 4.  French-Set Diamond Band Engagement Ring in Platinum with an Oval Center Stone
Oval shaped diamonds have recently increased in popularity and are loved by celebrities like Blake Lively and Hailey Baldwin. Oval shaped diamonds are a great option because they elongate the finger. They have a large surface area, so they'll appear larger than a round cut diamond of the same carat weight.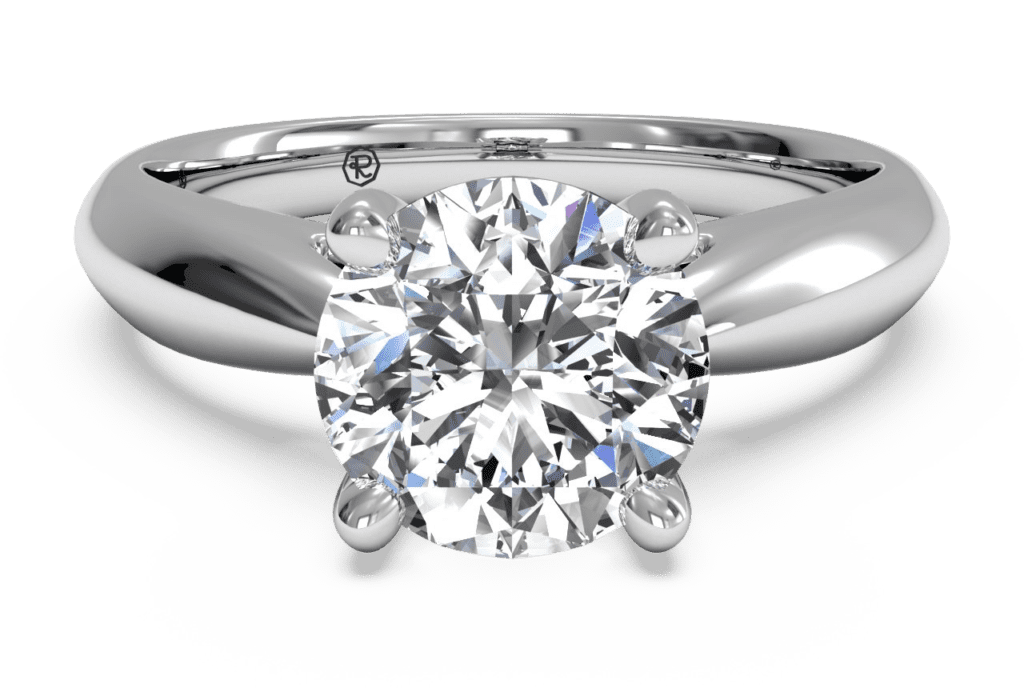 5.  Solitaire Diamond Cathedral Tapered Engagement Ring in Platinum with a Round Center Stone
This simple setting lets the diamond do all the talking. The cathedral setting adds extra structural stability to the ring and also allows additional light to enter the diamond, creating greater sparkle.
Goregous right?! Our personal favorite is #4 but we encourage you to get ideas from their Pinterest page, mom, best friend. etc. to discover which of these five styles suits your sweetheart!