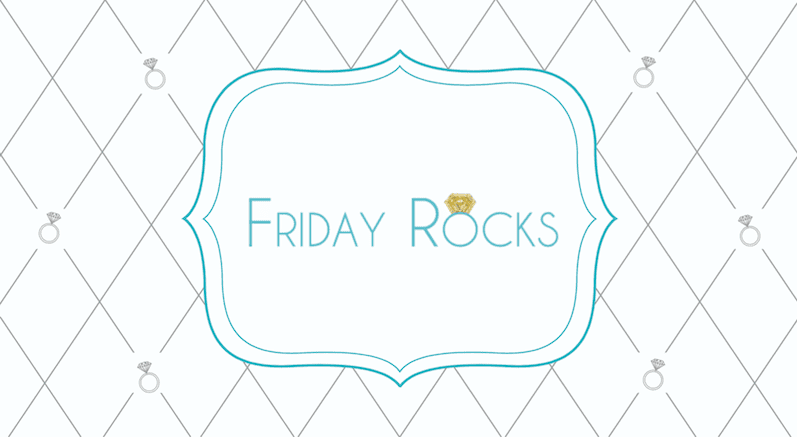 Finding engagement rings that stand out against the rest is really hard, and that's why I'm so excited to share this week's Friday "Rocks"! post featuring the beautiful collection from Sofia Kaman! I love the simple, yet bold details in each piece! The designer really captured a unique elegance; the perfect combination of modern and vintage! Absolutely gorgeous!
"Fascinated by the allure of ancient jewels, the idea that every object tells a story, as well as the beauty of natural forms and textures, Sofia unites an old-world feeling with a rough-hewn yet feminine touch in each of her designs. Hand crafted textures and an unstudied nonchalance combined with an eye for what's next and what will always be around blend to for Sofia's signature style and artistry."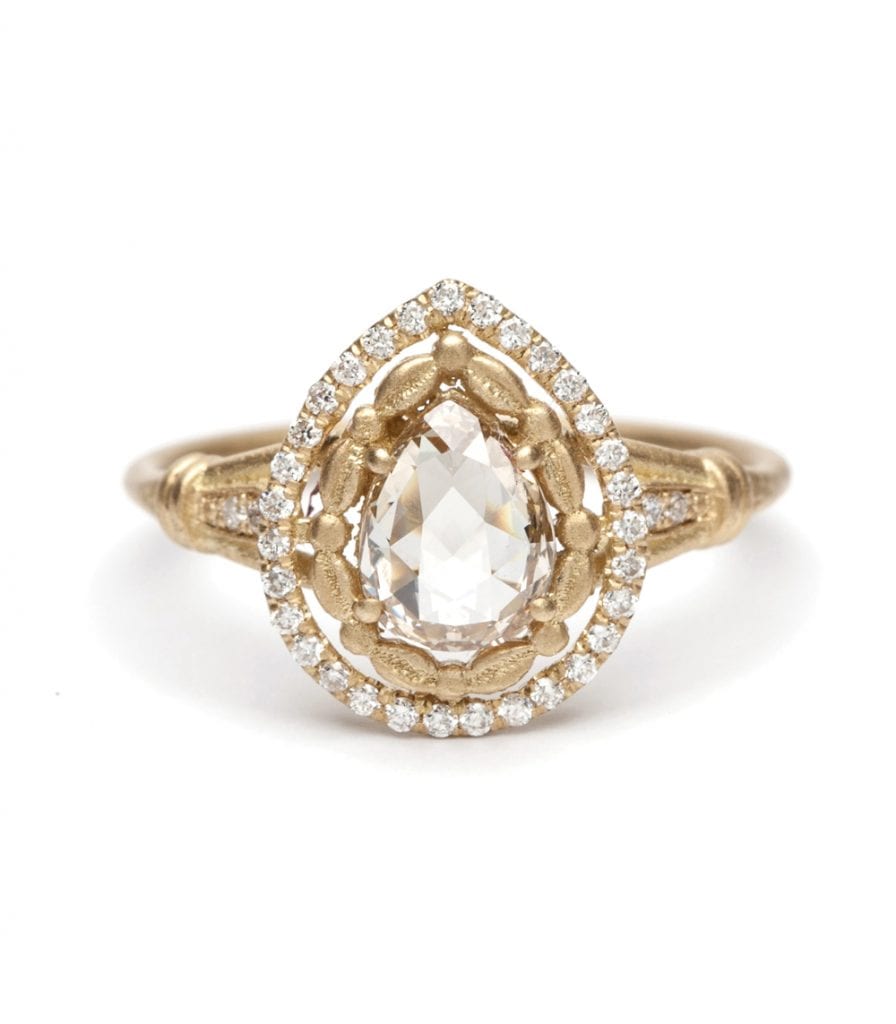 ATHENA HALO – PEAR SHAPE ROSE CUT DIAMOND RING
Channel your inner Greek Goddess with this unique and utterly captivating engagement ring. Crafted in solid 18kt matte yellow gold, a central 0.59ct, pear-shaped rose cut diamond is framed by a sculpted leafy halo and a second surround of tiny twinkling diamonds (0.17ctw). This one-of-a kind ring features both a low profile and larger finger coverage without losing the ability to stack it with your favorite eternity bands. Luminous and ethereal, this delicate beauty is in a class of its own!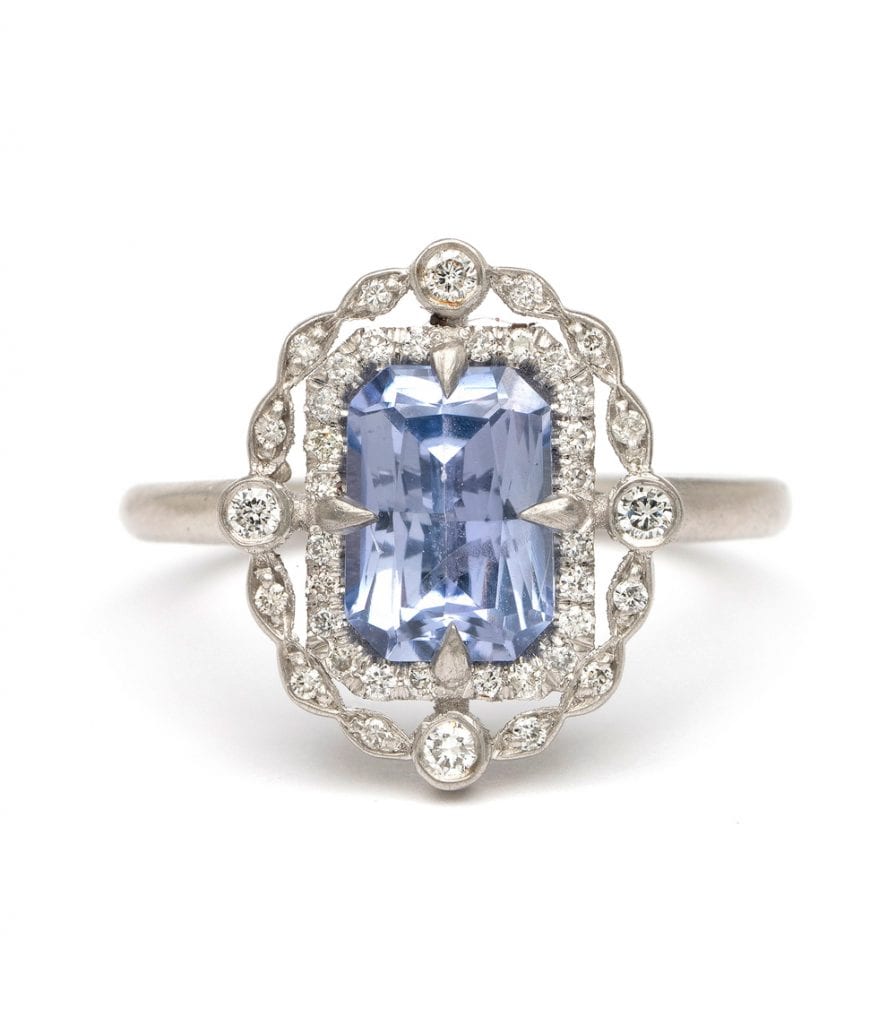 SAPPHIRE DECO DECADENCE ENGAGEMENT RING
Inspired by the delicate details found in vintage designs, this stunning engagement ring juxtaposes touches of modern simplicity and art deco details to create a piece that is nothing short of pure decadence! Set in a cool platinum, this ring features a center 1.54ct natural blue radiant cut sapphire, and a double diamond halo (0.20ctw). A stunning beauty for a Timeless Glamour bride.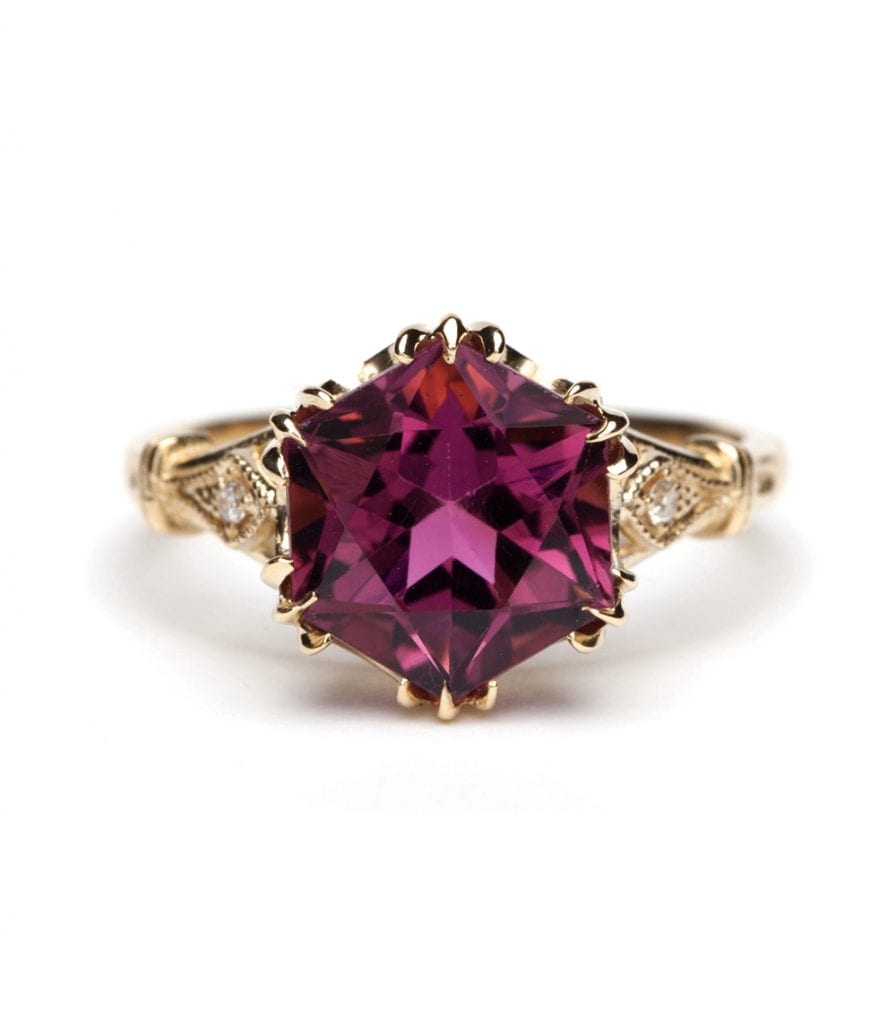 ROCOCO REVIVAL ENGAGEMENT RING
This vintage inspired hexagon tourmaline solitaire diamond accented engagement ring has a dramatic 14K yellow gold buttercup solitaire full of romance and features a rich, raspberry-hued tourmaline (2.60 ct) center stone, cut in a unique hexagonal shape, accented by two single-cut diamonds. The ornate scalloped mounting makes a bold statement.
This 14K vintage inspired hexagon tourmaline solitaire diamond accented engagement ring is full of Rococo charm and commands attention from across a crowded room.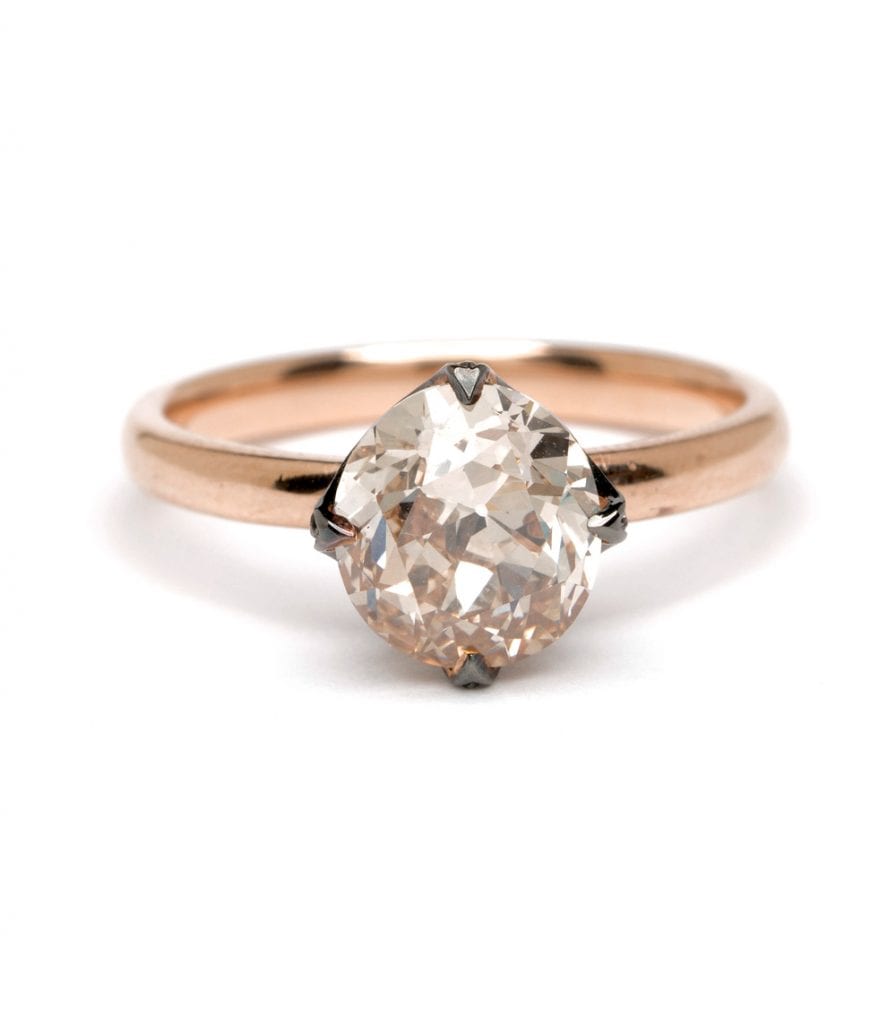 SPIKY CROWN SOLITAIRE ENGAGEMENT RING
Fit for a "cool" queen! This bold 18K rose gold Old European oval cut diamond solitaire features a stunning 2.04ct champagne diamond center and smaller white diamonds (0.10ctw) accenting the blackened crown setting. Stylish and sophisticated, this could be a unique engagement or statement ring for an individual who's not afraid to rock tradition.


Want to create her dream marriage proposal? We have the perfect way. Contact The Yes Girls to get started on your personalized marriage proposal, wedding plan, vow renewal, anniversary or date night today! We're so excited to work with you!