What kind of jewelry is a bride wearing on her wedding day? The ring is obviously the most discussed piece of jewelry on the day of the wedding, but there are many pieces that deserve some of the shine! From hair accents to antique brooches and all the way back to earrings, here are some of the best and most beautiful bridal jewelry trends.
Earrings
Trending – If you're searching for bridal earrings on Pinterest, you'll find yourself swimming in a sea of drop earrings. The simple yet glamorous style is currently on trend for weddings, and a great reason. Drop earrings can be done in a number of ways; with an up-do or hair down, with a strapless dress or a long-sleeved gown, the possibilities for these earrings are endless!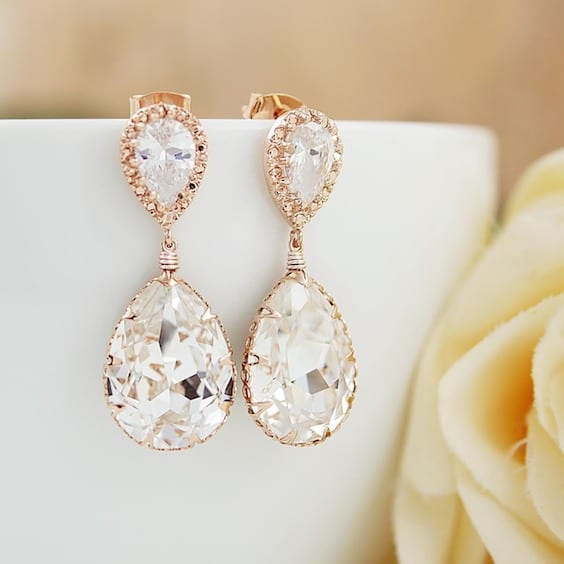 Statement – These earrings steal the show in the very best way. These statement earrings are best paired with an elegant bun or a sweet, side swept up-do. Keep the surrounding jewels very simple when taking on statement earrings, you wouldn't want to take away from their beauty!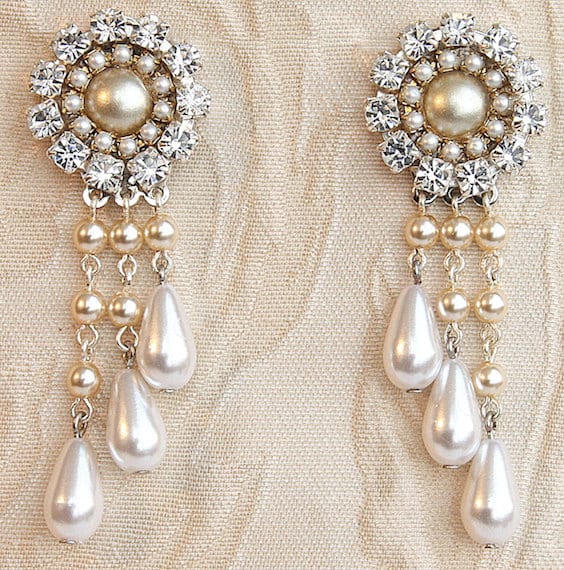 Simple – A simple stud earring is stunning and sweet, while not taking too much attention away from the rest of the ensemble. Diamonds, pearls, or any other studs make a point to be glamorous, but not too showy.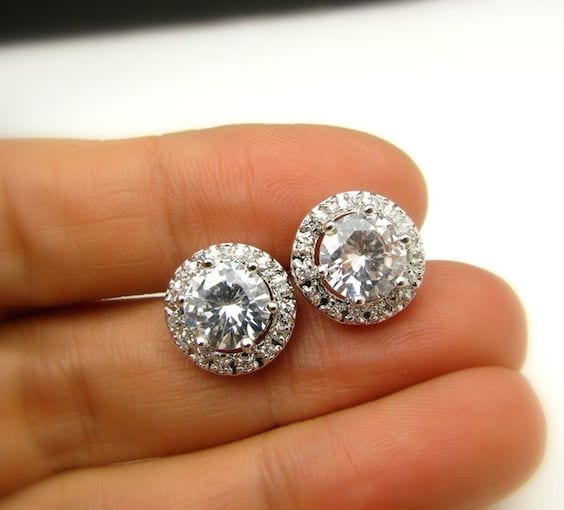 Bracelets
Trending – This style of bracelet is the hottest on market at the moment, and it is very plain to see why. The teardrop shape and the clean, bright outline make sure that the bling on your wrist will garner a lot of attention, but never taking away from the rest of your look. A perfect complement to any bride's ring, necklace, earrings or dress!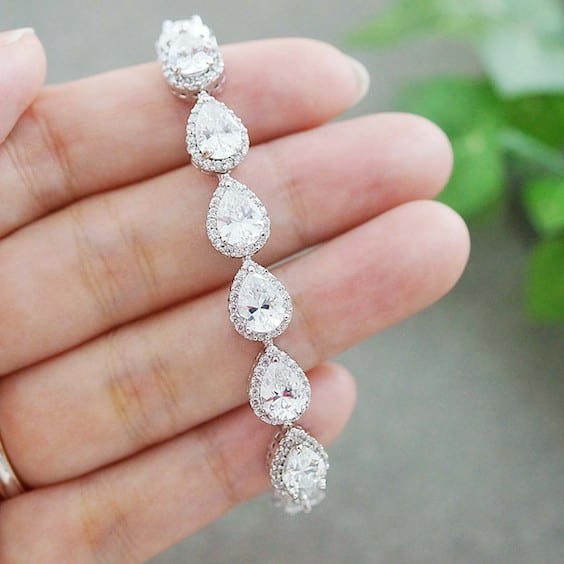 Statement – An intricate, jeweled cuff, perfect for the Gatsby-glam bride. This bracelet speaks for itself, and for the rest of your arm, at that, so it's best worn on your right wrist. You wouldn't want to clutter that ring finger.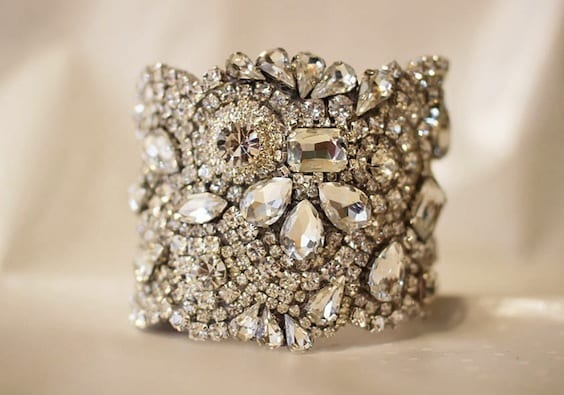 Simple – Nothing says simple elegance like pearls. This bracelet can be worn with just about any style dress and with any other jewels, because it is just that versatile.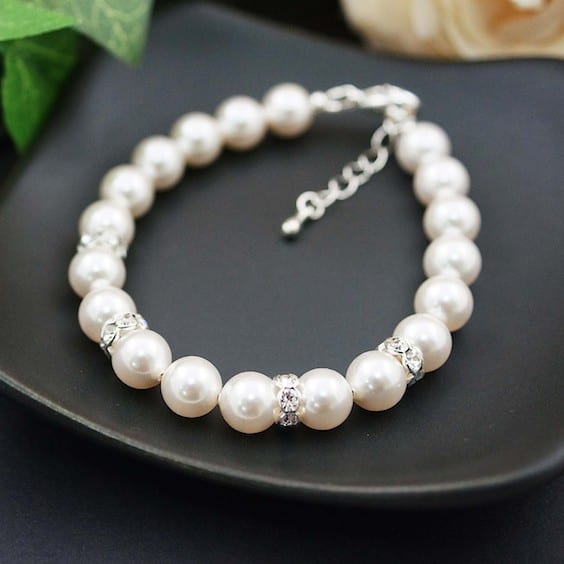 Hair Accents
Trending – This hair piece could be worn in just about any season with just about any gown. Perhaps that is why it is so in as of late! Bringing nature's beauty to your 'do and bringing a simple bun to a whole new level, this hair vine is definitely a contender when comparing hair accessories.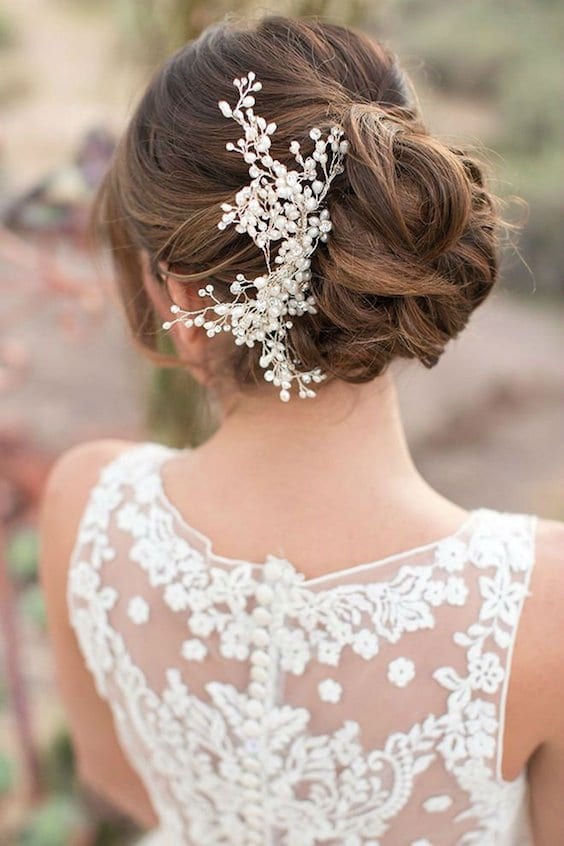 Statement – Glamorous, gorgeous and gigantic; if you're looking for a statement hair piece, look no further! The vintage feel of this accessory give your locks a very luxurious look, just be careful not to overdo the look by adding statement earrings and necklace as well!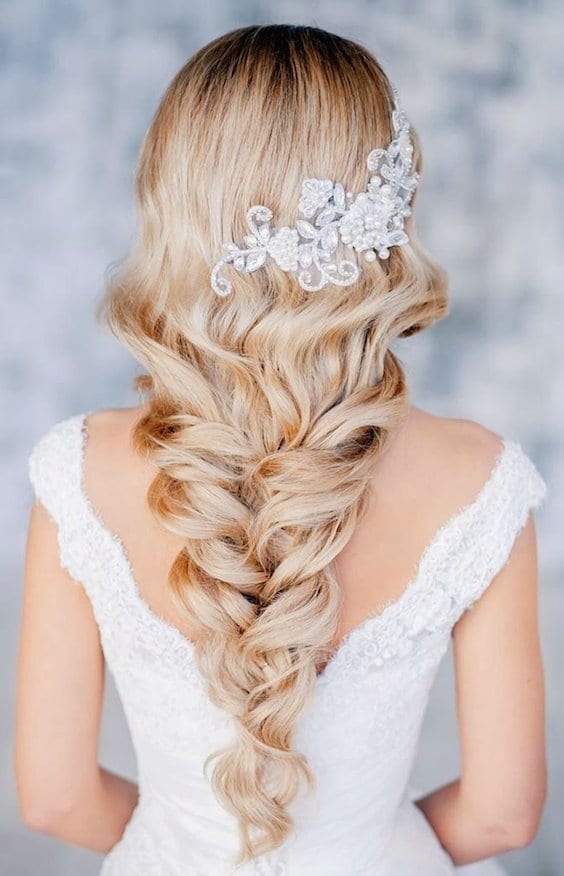 Simple – If ever you were wondering how you could possible add some bling to your bun, this hair accessory is the answer. A piece this beautiful grabs attention in passing, and will assure that all eyes are on you even after you've walked down the aisle.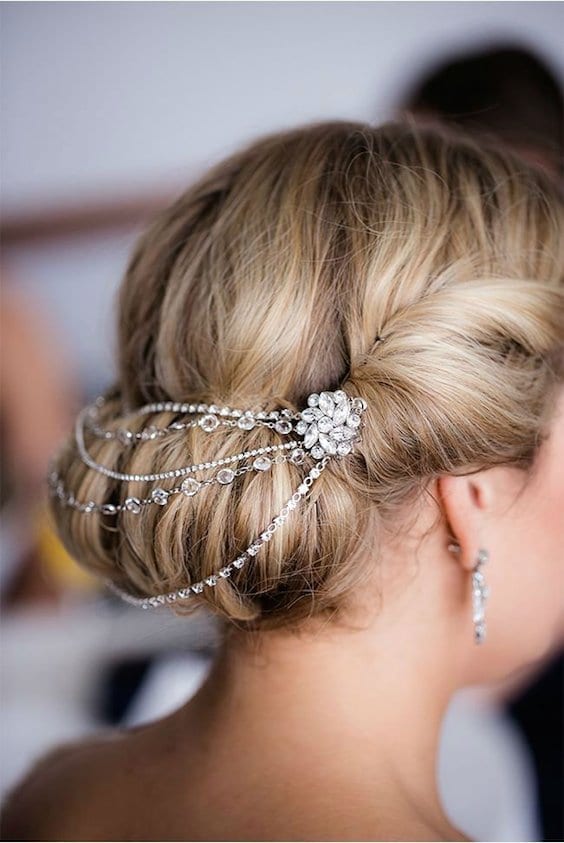 Necklaces
Trending – This gorgeous necklace is deceiving; while it looks simple in front, the back drop makes this one of the most popular necklaces for brides today! There may be no better way to top off an open-back dress than with a drop back necklace.

Statement – This is a necklace that talks. This necklace says, "Wear me! I'm beautiful! Just don't pair me with a loud dress!" Let this statement necklace do all the talking on your big day.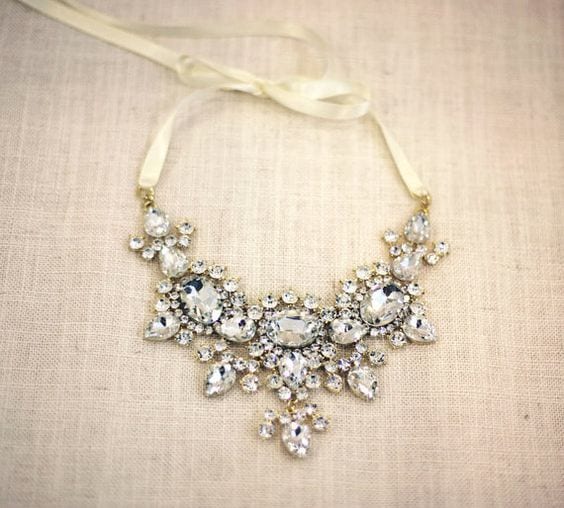 Simple – If your look feels incomplete around the chest area, but you don't want anything to compete with your dress, then a simple pendant necklace will do the trick. A single pearl, diamond, or a charm that means something to you is a necklace choice that will fill a space, never clutter it.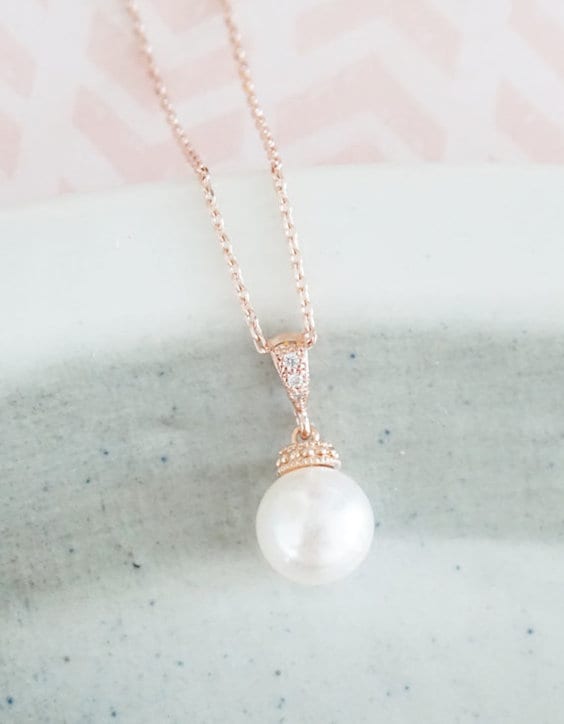 Head Pieces
Trending – Who ever said tiaras were out? This diamond headband adds flair and shine to your hair style, and allows you to experiment with new styles. Aside from being stunning, the big bonus is this piece will keep your hair in place and out of your face.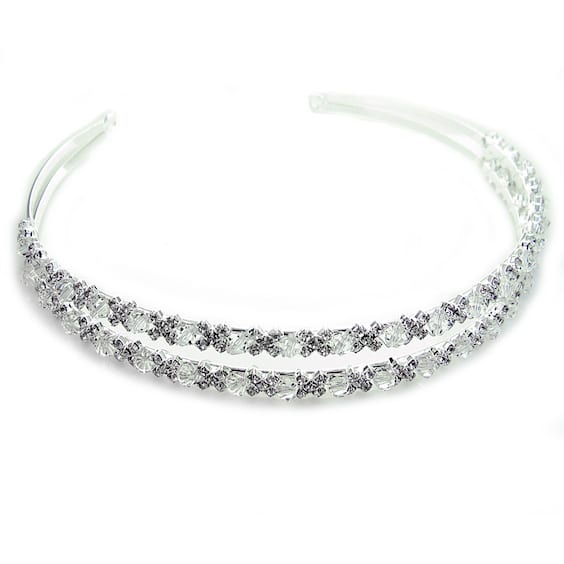 Statement – ICYMI, Blair Waldorf had the best (first) wedding in the TV universe and taking this tiara as your own would be taking a page out of Blair's bridal book. Who wouldn't want to do that? For a look that says 'princess', but not too princess, toss on a statement tiara and steal the show!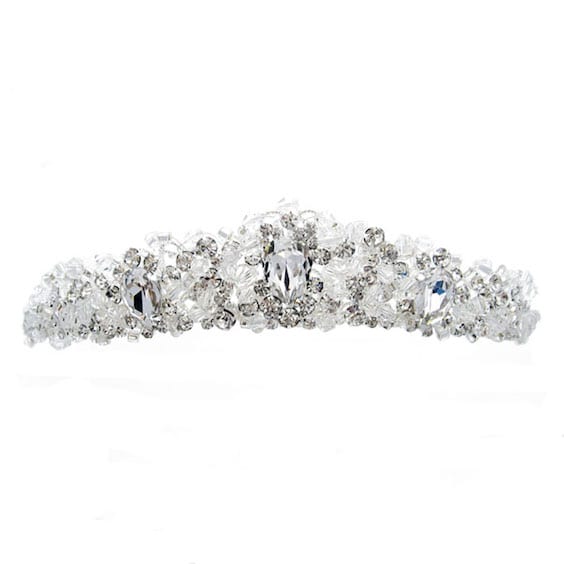 Simple – This starfish headband is perfect for a simple beach venue wedding, perfect for a beach-themed wedding, or perfect if the bride just loves starfish! This design of this head piece is minimalistic and can be paired with any style of dress and would be just gorgeous with the simple pearl pieces listed above.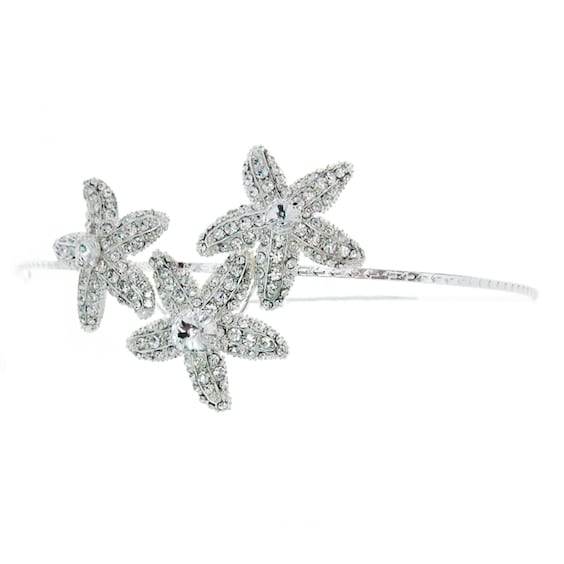 Bridal jewelry is the unsung hero of the wedding day look and hopefully the jewels you've seen here have pointed you in the right direction or sparked a light in the diamond division of your mind. Now, go out there and find your perfect pieces! Happy hunting!


Want to create her dream marriage proposal? We have the perfect way. Contact The Yes Girls to get started on your personalized marriage proposal, wedding plan, vow renewal, anniversary or date night today! We're so excited to work with you!